Puerto Vallarta Villa Rentals

Luxury Vacation Villas in Puerto Vallarta!

Each of our Puerto Vallarta villa rentals comes fully equipped with everything you need to enjoy your vacation. Villa Experience offers luxury villa rentals in Puerto Vallarta, Mexico. In addition, our private villa rentals include a chef or cook service, butler, housekeeper, and on-site concierge.
Fully Staffed Villa Rentals
Chef, Housekeeping, Butler & Concierge Included
The Ultimate Villa Experience
Whether you want to have a beautiful family vacation or want to relax in your private villa, Puerto Vallarta has everything you could ever want in a beach destination.
Puerto Vallarta gained its fame in the 1950s when it was a small sleepy fishing village, where Elizabeth Taylor fell in love with Richard Burton and filmed the Night of the Iguana. 
The Puerto Vallarta of today still holds that romanticism of that bygone time but now boasts a modern look and feel that only an international luxury beach destination can have. Its long 62-mile coastline nestles against the tropical rain forests of the mountainous slopes of the Sierra Madre. This combination of mountains, beaches, and tropical forests interests even the most discerning travelers from all over the world.
People who come to Puerto Vallarta speak of its gorgeous beaches, its deep-rooted mix of indigenous Mexican culture, and its varied cuisine of traditional seafood Mexican dishes. Come swim in the beautiful waters of the Bahia de Banderas, relax and enjoy your private pool. 
At the same time, you gaze out over the jungle to see the blue water of the Pacific Ocean enjoy watching the humpback whales frolicking in the warm water of the bay. Puerto Vallarta is an area with many things to see and do, and what better place to enjoy it all than from your private seaside villa. 
We offer you an entire villa equipped with everything you want, privacy, luxury, excellent dining experiences, and more. Eliminate stress and exhaustion when you experience life in a luxury villa in Puerto Vallarta, Mexico. Nothing could make your stay more pleasurable than one of the hundreds of luxury vacation rentals we have to offer.
We invite you to browse our website and find the perfect villa, whether you need a romantic hideaway, a beautiful home for a family vacation, or an elegant villa for a large gathering of friends. A Villa Experience villa can be an irresistible option in this paradisiacal location.
If you have any doubts or questions about your stay or Puerto Vallarta in general, be sure to contact us to help you plan the perfect holiday in Puerto Vallarta. We know everyone has different accommodation requirements, so our villas have distinct features.  Whether you need a large mansion to run an event, host a business retreat, or need a small intimate villa for a personal getaway, we have the perfect estate. Be sure to read the descriptions carefully to understand what each villa offers.
Our qualified team members can help you find the villa you have always dreamed of having, and we can make sure everything is prepared and waiting for your arrival, so all you need to worry about is having a great time. 
At Villa Experience, we make your vacation a beautiful experience. We ensure that every detail is worked out and that all your needs are met while staying at one of our luxurious villa rentals in Puerto Vallarta.
We are a complete luxury villa rental service offering luxury villa options and the most pleasing accommodation experience you will ever have in Puerto Vallarta. We have the most exemplary array of villa rentals, and our collection of beautiful homes each includes an entire house staff. Every home has a housekeeper, a butler, and the services of a trained chef that is sure to please even the most discernible tastes. We also include personal concierge services to help plan your needs and experiences. Talk to us. We can create that memorable vacation you have always dreamed of having.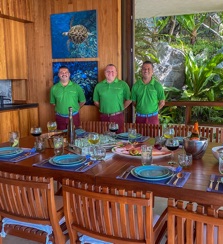 Description of the staff members and services at the Puerto Vallarta villas.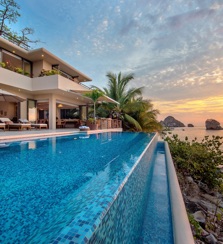 Most common questions about luxury villa rentals in Puerto Vallarta.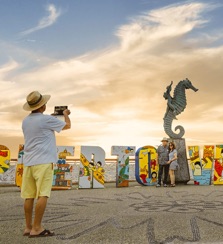 How to take advantage of the Villa Experience concierge services & benefits.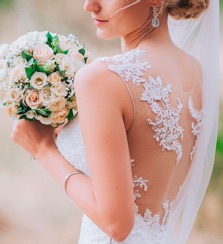 When having a wedding or event at a private villa in Puerto Vallarta, terms and conditions.
Frequently Asked Questions
Interesting Villa Experience Magazine Articles