Playa del Carmen Villa Rentals

Luxury Vacation Villas in Playa del Carmen!

We specialize in full-service luxury villa rentals for the best travel experience in Playa del Carmen. Villa Experience's finest collection of Playa del Carmen vacation rentals; fully staffed private villas, with chef service, maid, butler, and personal concierge. Our concierge is there to help you create your ultimate itinerary for your vacation.
Fully Staffed Villa Rentals
The Ultimate Villa Experience
Playa del Carmen, or "Playa" as the locals call it, is one of Mexico's most popular vacation spots. Located just 45 minutes south of Cancun, It is a vibrant yet eclectic destination rich in Mayan culture. Formerly known as Xaman-Ha, or "waters of the north" in Maya, Playa del Carmen was named after Cancun's patron saint, Our Lady of Mount Carmel. Once a sleepy fishing village in the Mexican Caribbean Sea, it is now a lively cosmopolitan city filled with world-famous entertainment, nightlife, water sports, restaurants, and bars. Luckily, the Playa del Carmen government has retained the charm of that small fishing town. All buildings are limited to 4 stories, including condominiums, luxury hotels, and all-inclusive resorts, so the entire area feels intimate with a bohemian and artistic touch.
The region highlights various vacation accommodations, beachfront homes, luxury villa rentals, and upscale resorts. You'll discover several different areas in Playa del Carmen, each with its unique vibe. The area known as the Playa del Carmen downtown beach zone is the heart of the city, with beautiful beaches and an abundance of entertainment. You'll find the extremely popular La Quinta Avenida or Fifth Avenue here. This pedestrian walkway features hundreds of shops, luxury brands, art galleries, bars, and restaurants.
The Playacar area offers an exclusive gated beachfront community with luxurious real estate and a stunning golf course by Robert Von Hagge. Vacationing here provides a tropical lifestyle with breathtaking Caribbean Sea views. The area is divided into Playacar Phase 1 and Playacar Phase 2. Phase 1 is tucked away in the south end of Playa del Carmen. Located between the end of "town" and Playacar Phase 2, it consists mainly of residential houses (including one of the only areas with beachfront homes in the Riviera Maya) and a few small hotels. There are even Mayan ruins right in the middle of the neighborhood! Phase 2 is a more extensive gated section with houses, condos, all-inclusive hotels, a golf course, a bird aviary park, and a small shopping area.
Residencial Corasol is located just a few minutes north of Playacar. Here, you'll find the ultimate luxury living in the Riviera Maya with resort communities and a private, residential enclave. Corasol boasts an incredible 18-hole golf course designed by Nick Price in addition to a beach club with a world-class spa, pools, an owners club and numerous eateries. There's also an adventure park with nearly two acres of ziplining, climbing walls, skate parks, and sports courts.
You'll find Playa Paraiso and Playa del Secreto just north of Playa del Carmen. Playa Paraiso, or Paradise Beach, is a gated community just 20 kilometers from Playa del Carmen. Playa Paraiso is right beside the Vidanta resort; It's a lovely community with a few luxury beachfront villa rentals. Playa del Secreto is an exclusive gated community 20 minutes north of Playa del Carmen. Playa del Secreto features luxury beachfront villas amidst secluded beaches and rich mangroves.
No matter where you stay within this magnificent tropical playground, you'll find a family-friendly atmosphere with something for everyone. From breathtaking beaches, Mayan ruins, and swimmable cenotes, there's certainly no shortage of natural wonders. But, of course, everyone adores the pristine, turquoise beaches with white, powdery sand. With crystal clear water and small waves, it is perfect for swimming, snorkeling, scuba diving, and various other water sports.
One of the best ways to get to know the area is by participating in one of the many available tours. Explore the Tulum ruins and the El Jardin cenote, swim with turtles in Akumal Bay, or dive on the Great Maya Reef. For more adventure, you can do a dry cave and jungle tour in Aktun Chen, zipline through the jungle, rappel, sky-cycle, bike, or attend one of the many eco-tours in the Hidden Worlds Cenote Park, Rio Secreto, Xcaret, or Xel-Ha. Explore local flora and fauna as you admire tropical birds at Selvatica or Xaman Ha. A trip to the Yaac Che Botanical Garden can help you learn more about plants native to the Yucatan Peninsula. To witness it all in a natural, protected environment, you'll want to check out the Sian Ka'an Biosphere's northern beaches.
Let Villa Experience help you create the perfect tropical getaway in Playa del Carmen. Browse our finest collection of villas and allow yourself to fall in love with luxurious, laidback living. Once you've found the perfect estate, please contact our concierge to help plan the ultimate itinerary. Whether you know which activities you want to experience or need suggestions, our concierge is here to help. Rest assured; they'll take care of every detail, making your trip hassle-free and unforgettable. Once you arrive, they'll greet you on-site at your chosen villa, ensuring you're settled in, and everything is in order. They'll remain at your service throughout your stay as you discover other fantastic theme parks and activities in the area. Book your personalized vacation with Villa Experience today for the best rates and discounts on luxury villa rentals in Playa del Carmen.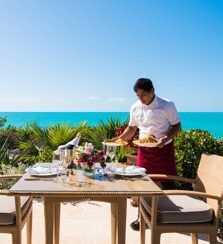 How do the staff and services at the Riviera Maya villas work?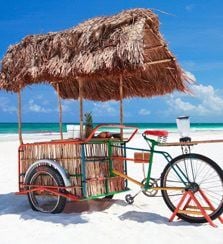 Most common questions about luxury villa rentals in the Riviera Maya.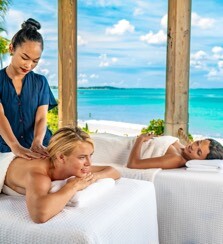 How do the Villa Experience concierge services work at the Riviera Maya?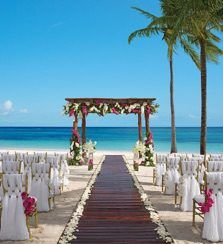 Terms and conditions, having a wedding or event at a private villa in the Riviera Maya.
Frequently Asked Questions
Interesting Villa Experience Magazine Articles