Playa del Carmen Villa Rentals

Luxury Vacation Villas in Playa del Carmen!

We specialize in full-service luxury villa rentals for the best travel experience in Playa del Carmen. Villa Experience's finest collection of Playa del Carmen vacation rentals; fully staffed private villas, with chef service, maid, butler, and personal concierge. Our concierge is there to help you create your ultimate itinerary for your vacation.
Fully Staffed Villa Rentals
The Ultimate Villa Experience
Playa del Carmen is the place to be if you plan on visiting Mexico. Once a tiny fishing town, now a world-famous destination with entertainment, nightlife, water sports, restaurants, bars, and bohemian and artistic touch. 
Let Villa Experience Playa del Carmen help you book your luxury villa in Playa del Carmen or at the Riviera Maya. You can choose from vacation accommodations, such as beachfront homes and luxury villa rentals. In addition, we offer a fine selection of luxury homes in Playacar, an exclusive gated beachfront community with a golf course designed by Robert von Hagge, which boasts a luxurious and tropical lifestyle with the Caribbean Sea views. Just south of Playacar phase 1, you will find the most remarkable all-inclusive resorts.
All kinds of tourists visit Playa del Carmen. You will find  Upsacal luxury resorts and family-friendly villas everywhere. Everybody is enchanted by its wide and powdery beaches, ideal for sunbathing under thatched palapas or trying all water sports. Whether you choose the Central Playa del Carmen beach, the North Playa del Carmen beach, or any Playacar beaches, you can stretch your towel and relax in paradise or swim, snorkeling, or scuba diving.
Afterward, you may have some Mexican specials at any of the multiple restaurants in La Quinta Avenida, or Fifth Avenue, a pedestrian walkway with hundreds of shops, luxury brands, art galleries, bars, and restaurants, or just come back and enjoy the amenities of your luxury villa rental.
Check out Villa Experience's finest collection of private luxury villas at the Riviera Maya! Our concierge is there to help you create your ultimate itinerary for your vacation. First, peruse the tours available in the Riviera Maya: visit the Tulum ruins or El Jardin cenote, swim with turtles in Akumal Bay, or dive on the Great Maya Reef. Once you've decided what activities you want to experience, your concierge will ensure every detail to ensure a hassle-free and memorable visit.
Then once you arrive, they will be there to greet you at your chosen luxury villa. They will then confirm that everything is in order and that you are settled in your beautiful residence before ensuring they remain at your service throughout your stay. In addition, the Playa del Carmen area features many nature theme parks on the Riviera Maya if you look for other activities. 
For example, you can try dry cave and jungle tours in Aktun Chen, see and swim in Cenotes, famous natural subterranean freshwater rivers, try snorkeling, zip-line, rappel, sky-cycle, biking, and all types of eco-tours in Hidden Worlds Cenote Park, Rio Secreto, Xcaret or Xel-Ha.
You can also visit any of the Mayan ruins scattered over the Playa del Carmen, admire tropical birds in Selvatica or Xaman Ha or extend your knowledge about plants of the Yucatan Peninsula in Yaac Che Botanical Garden.
You can also be seen in their natural, protected environment on the Sian Kaan Biosphere's northern beaches. The Playa del Carmen government managed to retain the charm of a small village and limited the buildings' height, including condominiums, luxury hotels, and all-inclusive resorts, to four stories. For this reason, your vacation accommodation in Playa del Carmen in the Riviera Maya will always have the magic of a small fishing place it used to be and the allure of an artists' colony.
Let Villa Experience Playa del Carmen help you find your ideal hideaway for your next tropical vacation in Mexico's the Caribbean Sea. Book your personalized vacation experience and get the best rates and discounts on your luxury villa rental in Playa del Carmen.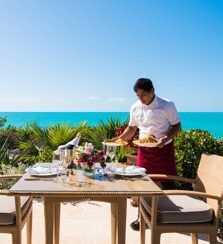 How do the staff and services at the Riviera Maya villas work?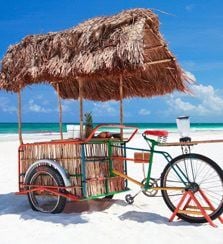 Most common questions about luxury villa rentals in the Riviera Maya.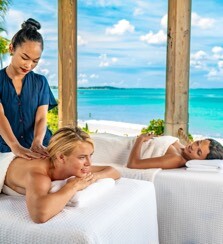 How do the Villa Experience concierge services work at the Riviera Maya?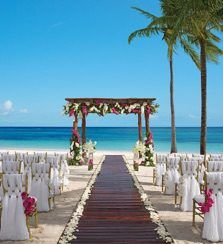 Terms and conditions, having a wedding or event at a private villa in the Riviera Maya.
Frequently Asked Questions
Interesting Villa Experience Magazine Articles