Luxury Vacation Villas in Palmilla, Los Cabos Corridor!

We specialize in full-service luxury villa rentals for the best travel experience in Palmilla, Los Cabos, Mexico. Villa Experience's finest collection of Palmilla vacation villa rentals; fully staffed private villas with chef service, maid, butler, and personal concierge. Our concierge is there to help you create your ultimate itinerary for your vacation.
Villa Experience's Finest Collection of
Luxury Living & World Class Golf
Palmilla is widely recognized as Cabo's "Grand Dame." Built-in 1959 by the son of Mexico's ex-president, the Palmilla Hotel originally could only be reached by private plane or yacht, as there was no road to Cabo until 1974.
However, the Palmilla Hotel quickly developed a taste for celebrities and became a hotspot for Hollywood stars and politicians. Located on a secluded hill on the eastern part of the peninsula, it provides privacy and luxury in strides. Not for nothing, Cindy Crawford and George Clooney, among many other celebrities, built their villas here.
In the nineties, Palmilla was sold to an American businessman and entrepreneur, Don Koll, who marched a colossal expansion and re-design of the resort, setting the standard for luxury living in the region ever since. In addition, its 27-hole Jack Nicklaus signature golf course played an important role as the community became synonymous with world-class golf.
In addition, Jack Nicklaus designed a golf course in Latin America. The experience was such a massive success that over twenty Jack Nicklaus signature golf courses are now just in Mexico.
Palmilla features ocean and mountainside properties in an extensive collection that includes 2-bedroom condos, estate lots, and private villas. The Sea of Cortez in the background and the desert landscapes of Cabo make for an extraordinary setting that is so hard to replicate, which is one of the main reasons behind Los Cabo's remarkable rise to prominence in luxury travel and living hotspot.
The villas available at Palmilla are varied in size and style, but for instance, you can easily find a four-bedroom, 14,000-square-foot property with stunning ocean and mountain views and an impressive décor style. Palmilla is luxury at its best, and, in Palmilla, you also happen to have a piece of the history of Cabo at every corner.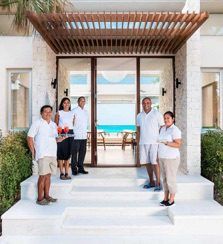 Description of the staff members and services at the villas.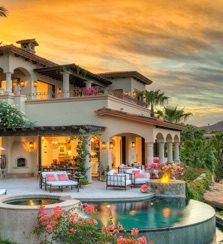 Most common questions about luxury villa rentals in Los Cabos.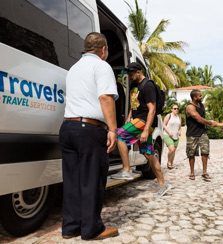 How to take advantage of the Villa Experience concierge services & benefits.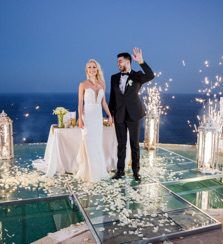 Terms and conditions when having a wedding or event at a private villa in Los Cabos.
Frequently Asked Questions
Interesting Villa Experience Magazine Articles