Medano Beach Villa & Condo Rentals

Luxury Vacation Villas & Condos at Medano Beach, Cabo San Lucas!

We specialize in full-service luxury villa & condo rentals for the best travel experience at Medano Beach, Cabo San Lucas, Mexico. Villa Experience's finest collection of Medano Beach vacation villas and condo rentals; book your vacation home with a maid and concierge or add a private chef service. Our concierge is there to help you create your ultimate itinerary for your vacation.
Villa Experience's Finest Collection of
Medano Beach Villas & Condos
Medano Beach is, historically, Cabo's beach. So close to Cabo's main attractions, its location has put it at the center of all the fun in Cabo San Lucas. It is perfect for swimming and offers a wide array of kayaking, banana boating, jet skiing, parasailing, and much more.
Many real estate developments have been built along Medano Beach to make the most of this buzz around the most popular beach in town. Among them, One Medano Beach, one of the most recent additions to Cabo's skyline, has become a trending choice for those looking for luxury travel near where all the action happens in Cabo.
One Medano Beach enjoys a good location in an area already well-located. Set 75 meters from the beach and just across the street from Puerto Paraiso's exclusive shopping center with its long list of high-end boutiques and gourmet restaurants, this condominium tower has a lot of things to like. Most condos at One Medano Beach feature one or two bedrooms and enjoy a modern, luxurious decoration style.
However, due to its centric location and all the atmosphere, this property is better suited for young travelers looking to get the most out of the most popular beach in town or maybe for somebody looking to enjoy an extended stay in a centric location in Cabo.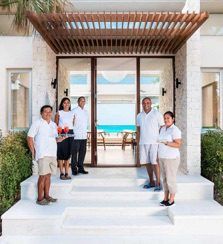 Description of the staff members and services at the villas.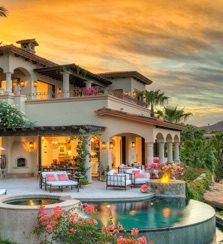 Most common questions about luxury villa rentals in Los Cabos.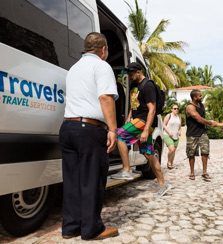 How to take advantage of the Villa Experience concierge services & benefits.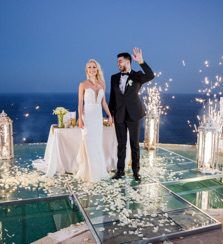 Terms and conditions when having a wedding or event at a private villa in Los Cabos.
Frequently Asked Questions
Interesting Villa Experience Magazine Articles