Luxury Vacation Villas in Akumal!

We specialize in full-service luxury villa rentals for the best travel experience in Akumal,  Riviera Maya. Villa Experience's finest collection of Akumal vacation villa rentals; fully staffed private villas, chef service, maid, butler, and personal concierge. Our concierge is there to help you create your ultimate itinerary for your vacation.
Villa Experience's Finest Collection of
Jade Bay, South Akumal, Punta Sur, Aventuras Akumal
The Ultimate Villa Experience
Akumal is a small beach town located on the eastern Mexican Caribbean coastline in Quintana Roo. You'll find it in the heart of the Riviera Maya, majestically between Playa del Carmen and Tulum. As one of the first Riviera Mayan communities, it was known as a major trade center and port. Around 1511, a series of Spanish shipwrecks in the area resulted in the Spanish colonization of the Mayan civilization. The town was kept secret by its inhabitants until the late 1950s. However, in 1959, Mexican divers explored the Spanish merchant shipwrecks in the area. Pablo Bush Romero, a Mexican businessman, and adventurer, led the group of divers. Following his exploration, Romero acquired much of the land and was credited with being the founder of modern-day Akumal. Since its founding, Akumal has hosted travelers from around the world. Often regarded as paradise epitomized, Akumal highlights stunning secluded beaches with pristine white sands, crystal clear turquoise waters, and extremely vibrant marine life.
The town remains timeless with a seaside charm, making it perfect for those who wish to escape the hustle and bustle of big city life. One main road runs throughout the entire community, giving it a quaint yet exclusive feel. There are several hotels, cozy condos, and beautiful luxury villas in addition to various restaurants, bars, spas, markets, coffee shops, vendors, and dive shops. As it's not a typical resort destination, Akumal provides a tranquil space for anyone seeking peace, relaxation, and connection with nature.
Known as "the place of turtles" in the Mayan language, Akumal's main feature is the chance to swim among these fascinating creatures. The turtles have become accustomed to swimming next to humans, making for a unique and unforgettable experience. Being declared a nature reserve, the Centro Ecologico Akumal conducts research to improve and protect the region's marine species and coral reefs. With an abundance of healthy, vibrant marine life, Akumal has become one of the most sought-after destinations worldwide for scuba diving and snorkeling. However, due to the ongoing protection efforts, there are stringent rules against touching any marine life or coral.
There are plenty of different ways to embrace the gorgeous natural surroundings of Akumal, both on land and in the sea. Visiting the Akumal Monkey Sanctuary is one of the essentials! This wildlife rescue center is home to many rescued monkeys, from spider monkeys to Madagascar lemurs. Daily tours educate visitors on these magnificent primates and other recovered species. There's even the option to explore the area on an ATV and visit a gorgeous cenote. Close to the Akumal Monkey Sanctuary, you'll find a hidden gem known as the Ecorancho Mayamar. With tours, excursions, and sensory experiences, you'll feel like you're in another world as you explore the lush jungle and its four private cenotes.
You want to check out Yal-Ku Lagoon for a spectacular yet lazy day. This inlet features the mouth of an underwater river that combines crystalline freshwater with the sea. With these harmonizing conditions, the environment attracts a wealth of various marine creatures. From unparalleled snorkeling to relaxing under a palapa or in a hammock, the lagoon is a picture-perfect way to spend the day. For an exhilarating, family-friendly activity, you'll want to visit Aktun Chen, an ecological park similar to Xcaret and Xel-Ha but smaller. Aktun Chen offers an immersive nature experience where you can zip-line through the jungle and experience various birds, monkeys, and white-tailed deer. One of their most popular attractions is a five million-year-old cave complete with an underground river and cenote.
Planning your visit to Akumal is easy and stress-free with Villa Experience. Let us know your preferences, and we'll help create the trip of a lifetime from start to finish. You'll adore Jade Bay, South Akumal, Punta Sur, or Aventuras Akumal with gorgeous, luxury villa rentals in the most exclusive areas. Jade Bay is located one mile south of Akumal. With a slightly inclined white powdery sand beach, you'll find an abundance of privacy while still being close enough to walk down the coast to local restaurants. This gorgeous area highlights crystal clear waters and is a popular nesting spot for endangered sea turtles. South Akumal (Akumal Sur) is just south of Jade Bay while still being only a 20-minute beach walk to Akumal Centro. It features a small, exclusive gated community, a quiet cul de sac, and 24-hour security on both the street and the beach. It is arguably the most private of all the Akumal neighborhoods. Finally, you'll find Punta Sur just south of South Akumal. This quiet neighborhood boasts an incredibly elevated shoreline that overlooks the majestic Caribbean Sea. With unparalleled views and exquisite real estate, including million-dollar villas, Punta Sur is the definition of exclusive. Aventuras Akumal is located south of Punta Sur. It features a small, beachfront community with one of the best beaches. Visitors to Aventuras Akumal enjoy access to a beautiful, shallow bay that provides fantastic snorkeling.
Akumal is a magical place where incredible real estate blends flawlessly with gorgeous natural landscapes. So take a break from the stresses of everyday life and immerse yourself in this unique, tropical sanctuary. Our team of experts is eager to assist you with everything from choosing the perfect accommodations to creating your personalized, daily itinerary.
There are four gorgeous bays in Akumal: Akumal Bay (often referred to as Akumal Playa or Centro), Half Moon Bay, South Akumal, and Aventuras Akumal Bay. The Main Bay, or Akumal Bay, is the epicenter of activity, where most people come to snorkel with the turtles. With a small entrance fee (100 pesos), guests can swim freely in the open waters and access a protected area with a guide. It's entirely family-friendly, with access to toilets and showers. Half Moon Bay is to the north of Akumal Bay.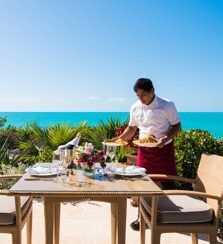 How do the staff and services at the Riviera Maya villas work?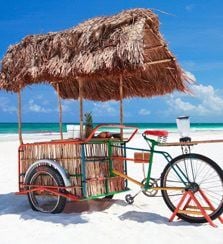 Most common questions about luxury villa rentals in the Riviera Maya.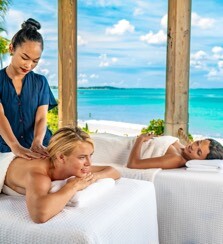 How do the Villa Experience concierge services work at the Riviera Maya?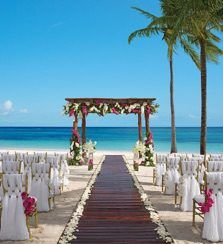 Terms and conditions, having a wedding or event at a private villa in the Riviera Maya.
Frequently Asked Questions
Absolutely! Akumal, translated from the Mayan language, means "land of the turtles." The entire area is considered a nature preserve and is home to the Centro Ecologico Akumal. This agency conducts ongoing research to improve and protect the region's marine species and coral reefs. Tourists can witness these magical creatures in their natural habitat in a healthy, protected environment. Three turtles come into Akumal Bay to feed: the green turtle, the loggerhead turtle, and the hawksbill turtle. With the ocean floor covered in seagrass (one of their favorite foods), the turtles linger for hours as they graze on the abundant food supply. The turtles have become accustomed to humans swimming in the water next to them, which makes for a very unique, interactive experience.
The best time to swim with the turtles in the open water is typically in the morning, before 11 AM. Not only does this take advantage of the turtle's feeding times, but it is also often a lot less crowded. May through November is typically the best time to swim with turtles as it is their nesting season. However, there are turtles in the area year-round. Akumal Bay is one of the most popular areas to swim with turtles as it provides pristine, calm shallow waters where marine life thrives. This bay is home to a designated, protected feeding area for the turtles. But due to strict regulations by the Mexican government, only 1440 people can enter the protected space daily. In addition, it is mandatory to go with a guide on an organized tour to those areas.
Visitors to Akumal Bay are forbidden to touch the turtles or approach them within less than 3 meters. While tours take you out past the buoys to areas rich in seagrass (where turtles are most commonly seen), there is also the option to bring your gear (or rent) and swim on your own in the unprotected waters. Keep in mind, though, that fins are banned as they may injure the endangered turtles. If you choose to venture out on your own, locals ask that you don't go any further than the buoys (around 100 meters from the shoreline). It is also essential to remember not to use sunscreen or mosquito repellant as it can harm the turtles and other marine life in the area.
Akumal is located approximately 57 miles (92km) south of the Cancun International Airport. Once you've arrived in Cancun, you'll need to arrange for transportation to where you are staying in Akumal. Driving from the airport to Akumal typically takes around an hour but can take up to 90 minutes, depending on the traffic and weather. There are a few options for transportation, su