Luxury Vacation Villas in Los Cabos!

We specialize in full-service luxury villa rentals for the best travel experience in Los Cabos. Villa Experience's finest collection of Cabo San Lucas & San Jose del Cabo vacation rentals; fully staffed private villas, with chef service, maid, butler, and personal concierge. Our concierge is there to help you create your ultimate itinerary for your vacation.
Villa Experience's Finest Collection of
A World-Renowned Travel Destination
Los Cabos, Baja California, is a world-renowned travel destination with much more to offer than just gorgeous beaches and incredible sports fishing. It's also an area known for its luxury lifestyle, fantastic gastronomy, and rich culture.
Located in Los Cabos, Villa Experience offers exclusive luxury villa rentals. Every home offers a unique experience beyond just a beautiful place to stay. Gaze endlessly at the Sea of Cortez from your own spacious and private location, relax in the beautifully designed and spacious rooms or enjoy a drink from your terrace. With Villa Experience, you will be enveloped in luxury during your entire stay.
Our team believes in exceptional service, and the Villa Experience service differentiates itself from other luxury rentals for its excellent 5-star service. Each villa is staffed with a group of full-time members, including a chef, butler, barman, and waiter.
We also understand that every guest has different needs and requirements, and we help ensure a joyful experience by helping you meet these needs. We know our community and know that there are many ways for guests to get involved in Cabo with activities such as: golfing, entertainment events at home, or excellent tour and boating activities.
Our dedicated concierge service helps guests find the experience they are looking for, whether for a corporate retreat, a family get-together, a wedding, or a private affair. Our concierge is always available to help create the perfect vacation experience for the discerning traveler.
We make sure everything is perfect before you arrive. We realize that even the smallest detail can significantly impact your stay. So we customize everything for you, whether you want luxury, excitement, or to be immersed in a beautiful cultural experience.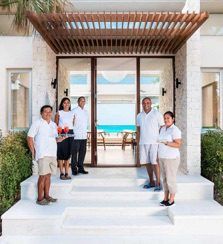 Description of the staff members and services at the villas.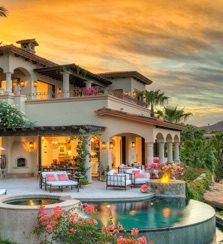 Most common questions about luxury villa rentals in Los Cabos.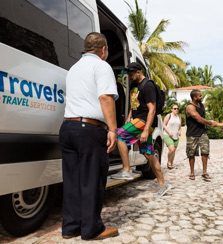 How to take advantage of the Villa Experience concierge services & benefits.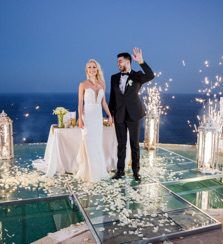 Terms and conditions when having a wedding or event at a private villa in Los Cabos.
Frequently Asked Questions
Interesting Villa Experience Magazine Articles