Puerto Aventuras Villa Rentals

Luxury Vacation Villas in Puerto Aventuras!

We specialize in full-service luxury villa rentals for the best travel experience in Puerto Aventuras in the Riviera Maya. Villa Experience's finest collection of Puerto Aventuras beachfront villa rentals; fully staffed private villas, chef service, maid, butler, and personal concierge. Our concierge is there to help you create your ultimate itinerary for your vacation.
Villa Experience's Finest Collection of
Puerto Aventuras Gated Community
The Ultimate Villa Experience
Puerto Aventuras, translated to "Port of Adventures," or "Puerto," as the locals call it, is a sophisticated and private gated community in the heart of the world-famous Riviera Maya. It is located in the state of Quintana Roo, just 20 minutes from Playa del Carmen, 30 minutes from Tulum, and approximately one hour from Cancun's International Airport. This prime location provides visitors and residents with the perfect combination of Cancun's fun, Playa del Carmen's attitude, and an intimate environment within its gates. Puerto Aventuras was founded in 1998; the area started as a small village with little more than an elementary school, a church, and a few stores. Completely transformed by the mega-developer and architect Ramon Rivera Torres, it is now a well-sought-after destination, attracting expats, vacationing families, and snowbirds worldwide.
The area quickly became a traveler's paradise with its clean, modern, and well-maintained aesthetic. Despite expanding over the years, Puerto Aventuras has maintained its charming, small-town feel. Being far removed from the hustle and bustle of a crowded city, visitors enjoy a much slower, more relaxed pace of life. The entire community is quiet and safe, with private security patrolling 24 hours a day. It's notorious for having a warm, friendly ambiance and an international feel.
The Puerto Aventuras community is surrounded by gorgeous, lush tropical jungle and two beautiful marinas (including one of the best in the Caribbean Sea). Personal yachts and large recreational fishing boats can be seen glimmering amidst the brilliant sunshine and crystal-clear waters. There are various upscale accommodations, including six world-class hotels and six spectacular real estate developments. With Villa Experience's complete selection of vacation rentals, you'll find everything from luxurious oceanfront villas, short-term rentals, beachfront houses, and boutique hotels in the most exclusive areas such as Amura, and Barlovento, Grand Marina, Grand Peninsula, Portobello, and The Inlet.
Vacationing in Puerto Aventuras is perfect for just about any type of trip, from that long-planned family vacation to a spur-of-the-moment elusive, romantic getaway. There's certainly no shortage of entertainment with an acclaimed 36-par ocean-view golf course, tennis courts, a shopping center, a museum, an extensive array of gourmet restaurants, hip bars, and trendy nightclubs, all located within the community. We have marinas close by and offer great water-based excursions such as swimming with dolphins and manatees at Dolphin Discovery, deep sea fishing, snorkeling, scuba diving, free diving, parasailing, boat tours, and more.
A popular option is boarding a catamaran for a tour of the Mesoamerican Barrier Reef. It's the perfect way to experience a day of snorkeling and fishing while indulging in a full bar and gourmet meal at sea! If you're in the mood to relax under an umbrella, spend the day at one of the beaches in the bays such as Fatima, Chan Yu Yum, or Chac Hal Al. If you're up for an adventure, explore the little-known, hidden beach of Puerto Aventuras. This magnificent, secluded beach highlights Instagram-worthy surroundings with calm, pristine, shallow turquoise waters. Being located directly on the Caribbean Sea, Puerto Aventuras offers incredible options for all types of water sports such as kayaking, paddle boarding, jet skiing, and more.
Just outside the gates, you'll find various types of exhilarating activities in the nearby area. You may explore the many cenotes, embark upon an ATV jungle tour, go ziplining, or navigate the magnificent Tulum or Coba Mayan ruins. Less than a 20-minute drive away, you'll find the top-rated eco-theme parks known as Xcaret and Xel-Ha. If you're considering traveling to Puerto Aventuras, contact our team of experts at Villa Experience. We'll help you plan every last detail, from accommodations to your unique daily itinerary. When you book with us, we ensure a flawless, completely personalized, unforgettable visit. For discounts and special pricing on Puerto Aventuras, contact us today!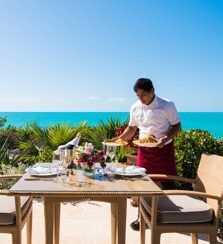 How do the staff and services at the Riviera Maya villas work?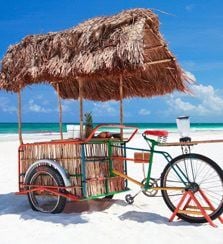 Most common questions about luxury villa rentals in the Riviera Maya.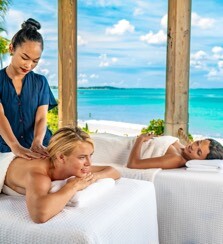 How do the Villa Experience concierge services work at the Riviera Maya?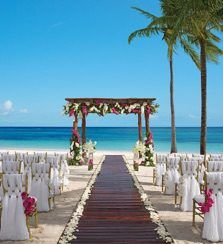 Terms and conditions, having a wedding or event at a private villa in the Riviera Maya.
Frequently Asked Questions
Interesting Villa Experience Magazine Articles