Playa del Secreto Villa Rentals

Playa del Secreto, Riviera Maya Beachfront Villas

At Villa Experience, We specialize in full-service luxury villa rentals for the best travel experience in Playa del Secreto, Riviera Maya. Villa Experience's finest collection of Playa del Secreto beachfront villa rentals; from palapa style suites, 3 to 10 bedroom villas fully staffed, with chef service, maid, butler, and personal concierge. Our concierge is there to help you create your ultimate itinerary for your vacation.
Villa Experience's Finest Collection of
Beachfront Vacation Homes
The Ultimate Villa Experience
Playa del Secreto is just as divine as the name suggests. Located halfway between Cancun and Playa del Carmen, it is a secluded and relatively secret beach off the radar to the masses of tourists who visit the region.
Widely regarded as the best beach in the entire Riviera Maya, it is a true paradise with a vast stretch of white sand beaches and turquoise blue waters of the Caribbean Sea. Nature shines brilliantly with lush mangroves on one side and the second-largest coral reef in the world on the other. Working together as natural protectors, they keep the entire area pristine and tranquil. Offering an exclusive beach experience, Playa del Secreto offers unadulterated beauty with no beach clubs or any outside services. 
A gated, residential community was carefully constructed using these magnificent natural wonders as the background. There's undoubtedly something for every taste with a balanced mix of luxury beachfront villas, traditional Mexican beach houses, and stylish condos. Acting as a symbol for what the Riviera Maya stands for, Playa del Secreto boasts a graceful merging of natural beauty with a laidback way of life. Homeowners and visitors alike adore the serenity of the atmosphere with the semi-virgin feeling of the surroundings.
Astonishingly, you can find this level of peace just 30 minutes away from Cancun's International Airport.
With the properties of Playa del Secreto varying widely in size and style, you'll find an abundance of rental options for your next family vacation, corporate affair, or special event.
At Villa Experience, you'll discover everything from 2 bedroom palapa style bungalows and 3 to 10 bedroom beachfront villas, complete with entire staff, concierge, and chef service. So if you visit Playa del Secreto and fall in love, as many others already have, many oceanfront lands are still available to build your own dream home. 
In the meantime, explore the diversity and uniqueness of each property with its enchanting ambiance, architecture, and decor. Some feature a stunning Mediterranean style, while others offer an exquisite contemporary Mexican style. Most properties highlight expansive terraces, private swimming pools, and a jacuzzi. Regardless of your preferences, luxurious accommodations and tranquil living are standard at Playa del Secreto.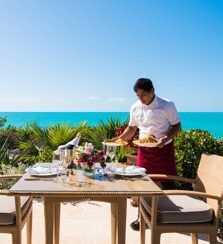 How do the staff and services at the Riviera Maya villas work?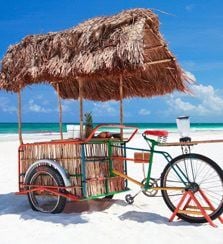 Most common questions about luxury villa rentals in the Riviera Maya.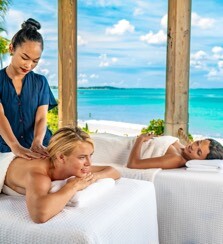 How do the Villa Experience concierge services work at the Riviera Maya?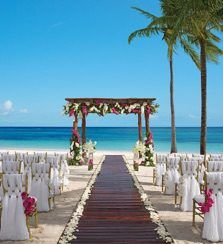 Terms and conditions, having a wedding or event at a private villa in the Riviera Maya.
Frequently Asked Questions