RIVIERA MAYA WEDDING VILLAS
Mexico's beautiful Riviera Maya is home to the resort towns of Playa del Carmen, Puerto Aventuras, and Tulum and is known for some of the most beautiful beaches in the world, crystal clear waters and year-round sunshine as well as for its lush tropical landscapes and the ancient Mayan ruins. So it's not surprising that in the last few years the area has also become increasingly popular for destination weddings.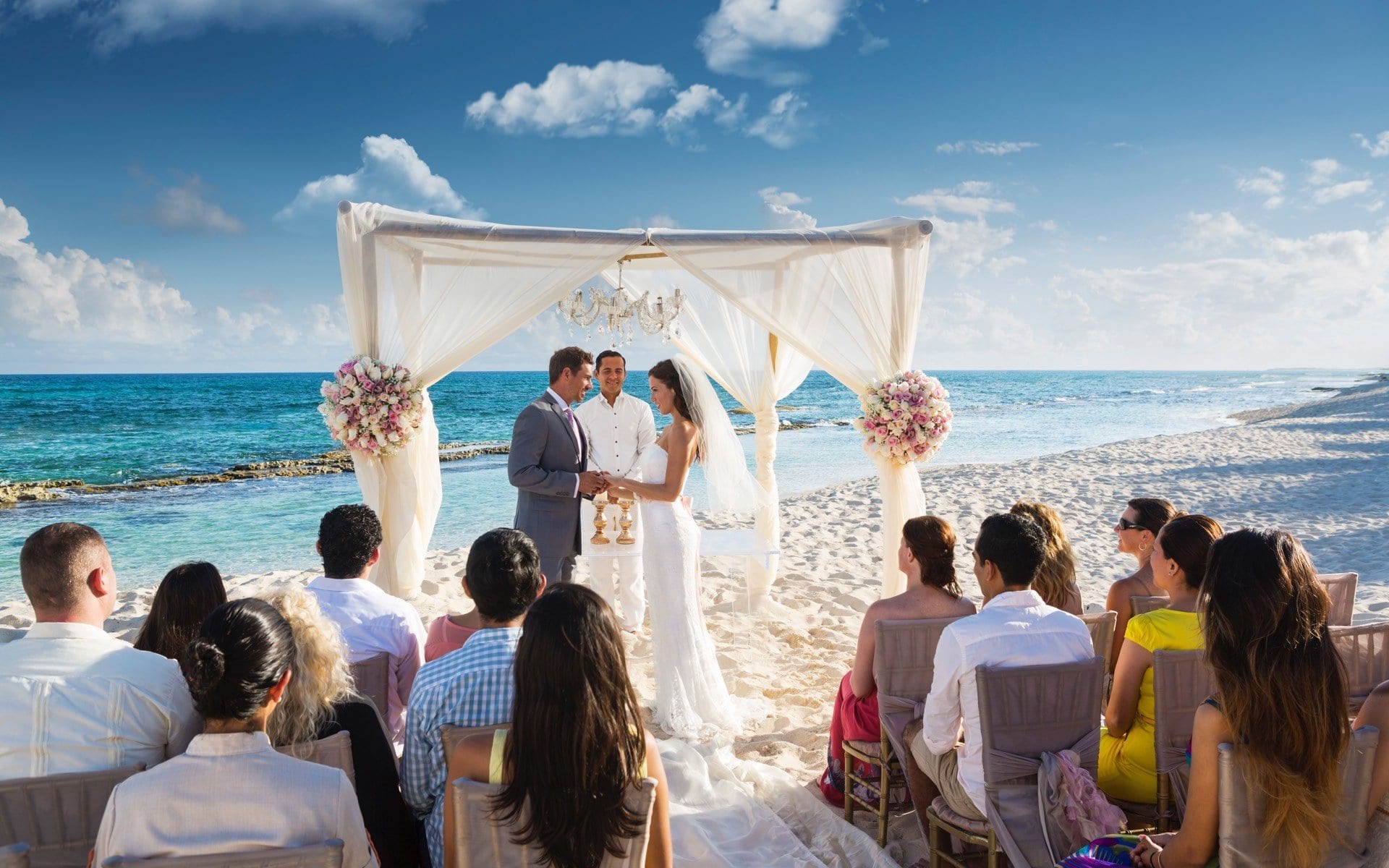 No matter if you prefer a civil ceremony, a traditional Catholic wedding, or even a traditional, spiritual Mayan Ceremony – Riviera Maya offers it all. A luxury villa is the perfect setting for your dream wedding and, at the same time, sleeps your wedding guests in style. A villa will surpass every five-star hotel for luxury, privacy, personalization, and service at a surprisingly reasonable price-point. At Villa Experience, we have a portfolio of magnificent properties suitable for weddings.
Villas feature private suites with en-suite bathrooms, generous and well-designed indoor and outdoor common areas, swimming pools, magnificent ocean views, tropical gardens, and perfect service with house staff and private chefs. Expansive terraces and outdoor lounge areas at the villas are the perfect places for romantic wedding ceremonies with up to 250 guests.
LUXURY
PRIVATE VILLAS FOR WEDDINGS & EVENTS
Our destination experts at Villa Experience will work in conjunction with the best wedding planners, local authorities, caterers, chefs, floral decorators, and photographers in the Riviera Maya to set the stage for a perfect wedding and an unforgettable experience for the bride and groom, as well as for their guests. We are also connected with the most experienced and creative wedding planners that will organize the perfect wedding for you. They will take care of every aspect of the wedding, such as catering, decoration, transportation, entertainment, legal paperwork, etc. to ensure a stress-free, memorable, ultra-luxurious experience not just for the bride and groom but also for the guests. While a luxury villa is a perfect location for a wedding ceremony, the area also offers many romantic venues for a ceremony outside the villa:
Mile-long, pristine beaches along the whole Riviera, romantic churches, and restaurants in Playa del Carmen or ancient Mayan ruins in Tulum, to name a few options. Riviera Maya also offers tons of activities for the wedding guests, such as spa days at luxury hotels, premium shopping, fine dining and nightlife, fishing trips, golf or sightseeing trips to the ruins, and the rainforest – possibilities are endless. Villa Experience and its local partners have planned almost 400 weddings at luxury villas all over Mexico. Below is a small selection of properties in the Riviera Maya regions that are frequently booked for weddings.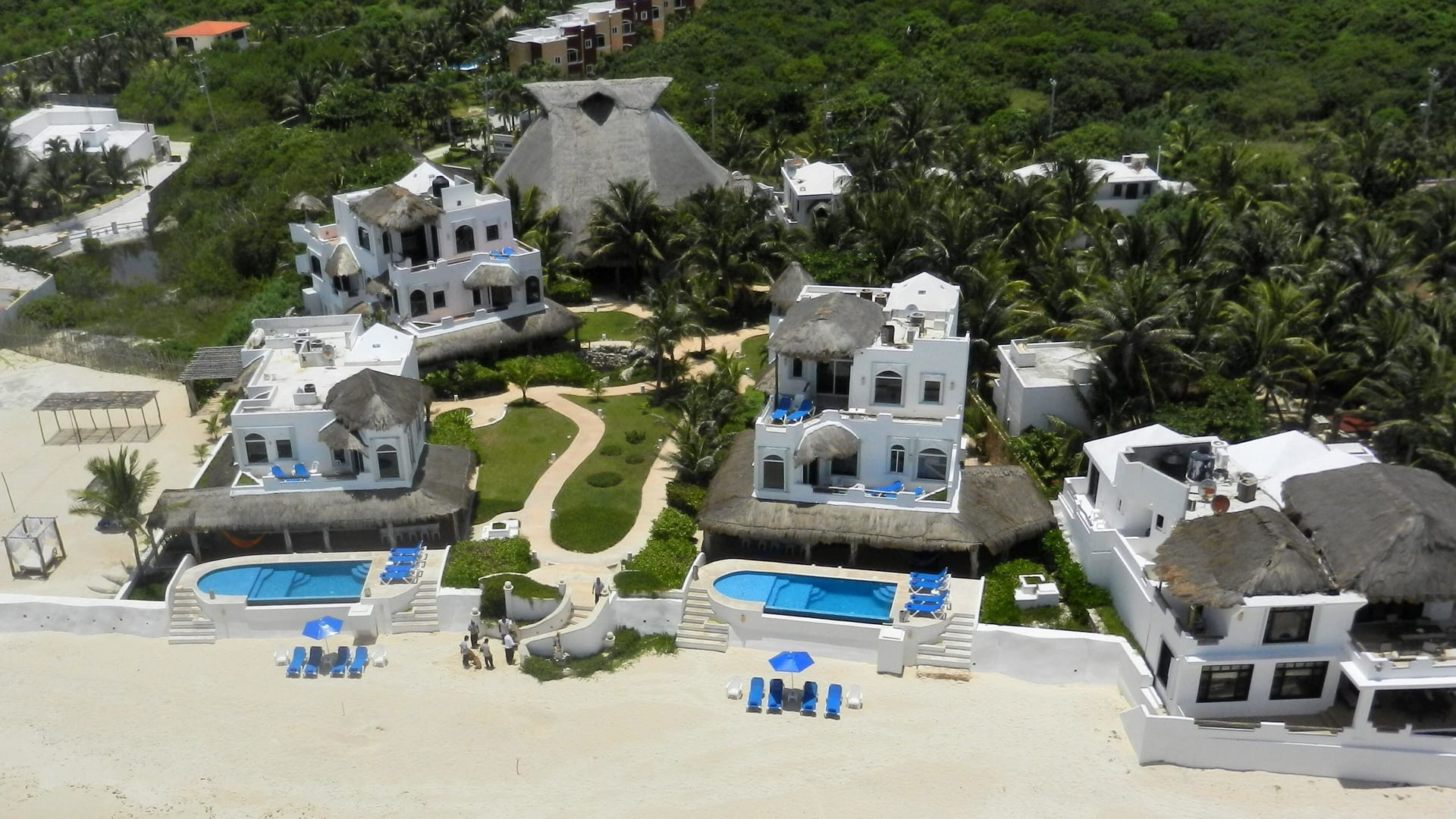 Destination Weddings and Special Events Weddings are magical at beautiful Hacienda del Secreto. We will help make possible whatever your heart desires and coordinate large or small weddings, followed by simple or elaborate receptions. We are experts at coordinating the new style "vacation wedding" where family and friends gather to spend a week with the bride and groom. Maybe you dream of a romantic wedding for two followed by a candlelit lobster dinner on the beach.
Our boutique villas are located in Puerto Aventuras, Akumal, and along the Riviera Maya. Our hand-picked luxurious private homes are the most sought after along the coast! Our team has extensive knowledge of the area and the very finest homes! We work together with our guests to create tailor-made experiences. We have lived and worked here for many years and are dedicated to sharing the very best in the area.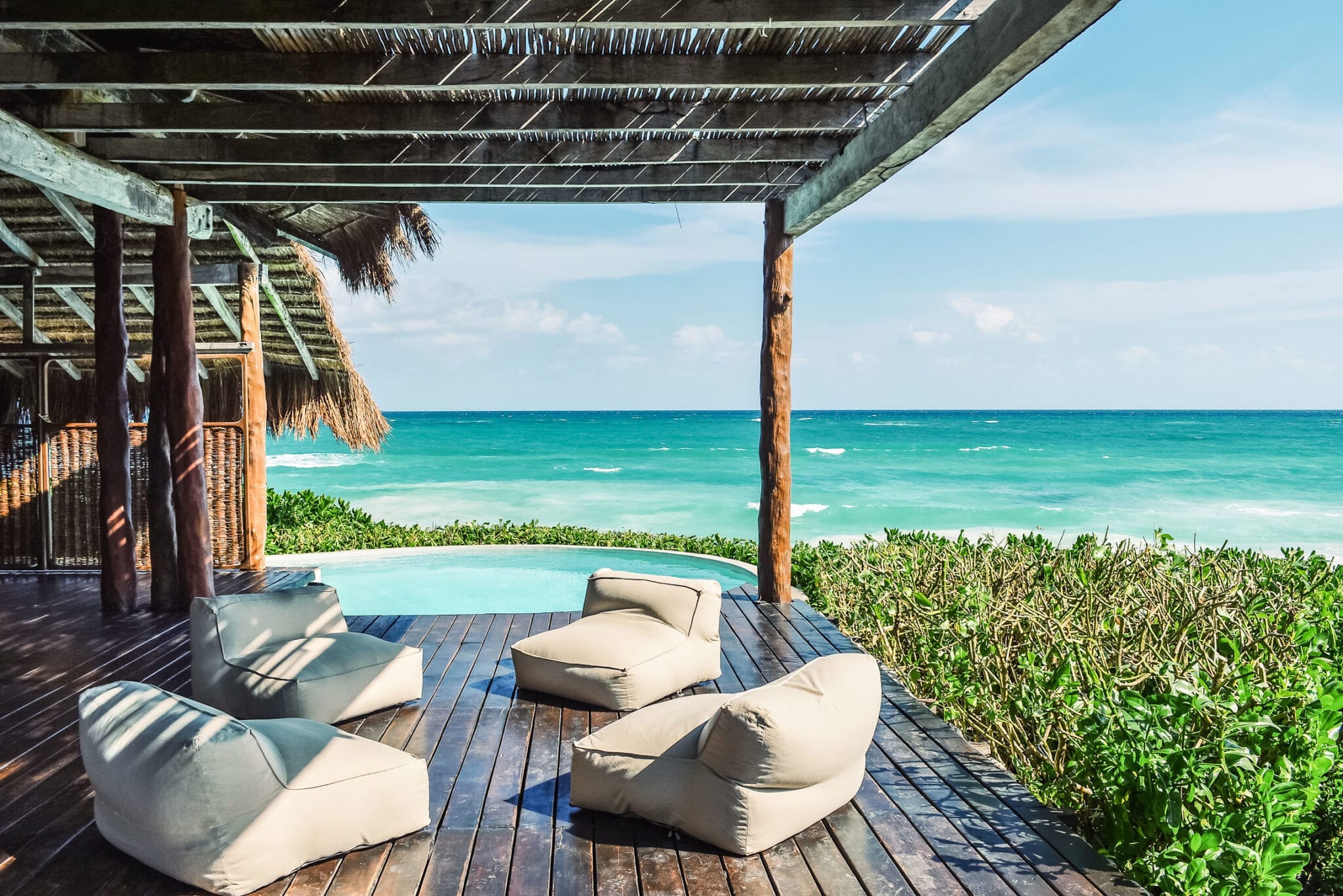 Casa Palapa's open-sided thatch-roofed space amounting to 9,200 m2 usually serves as a giant lounge appointed with a full kitchen, generous 20 seater dining table, with a few modifications, it turns into the perfect area to host your guest's post-ceremony. A few steps away from Casa Palapa is open through tropical chapel standing on the rocks overlooking the ocean. Spacious enough to seat up to 105 guests.