Luxury Vacation Villas in Cancun!

We specialize in full-service luxury villa rentals for the best travel experience in Cancun. Villa Experience's finest collection of Cancun villa rentals; fully staffed private villas, chef service, maid, butler, and personal concierge. Our concierge is there to help you create your ultimate itinerary for your vacation.
Villa Experience's Finest Collection of
Punta Sam, Isla Blanca & Cancun Hotel Zone
Cancun is regarded as one of the largest and most popular vacation destinations. With something for everyone, the city hosts millions of visitors worldwide each year. It is located on the northeastern coast of the Yucatan Peninsula on the breathtaking Caribbean seashore. Sitting next to the Mesoamerican Barrier Reef (the world's second most extended coral reef system), it highlights world-class snorkeling, scuba diving, and water sports. Tourists return year after year with pillow-soft sand, warm, pristine waters, and unlimited sunshine.   
The beach town was once a Mayan cultural center and essential for fishing and maritime trades. Unfortunately, the city was forgotten when the Mayan left the area, surviving with only 100 residents before 1970. At that time, the Mexican government determined that Cancun was ideal for building the next Caribbean tourist destination. Initially, the Mexican government had to finance the first few resorts due to investors taking a slow interest. However, by the mid-1980s, the area was the go-to place for local and foreign visitors. Today, tourism continues to boom with Cancun being the most dynamic city in Mexico. 
With so much to see and do in the Cancun area, it is widespread to regret not planning for a more extended stay. It provides the perfect combination of relaxed, tropical living with countless opportunities for exploration, adventure, and nightlife. With stunning beaches that go on for miles, you don't have to go far to find a picturesque spot where you can lounge under an umbrella or soak up the sun. Playa Delfines is one of the most popular and beautiful public beaches. Here, you'll find the famous colorful "Cancun" sign amidst the gorgeous Caribbean background that is indeed Instagram-worthy. 
Spend time exploring the many coral reefs and shipwrecks with one of the many snorkel tours or dive shops. If you're feeling adventurous, check out MUSA. This underwater sculpture park features over 500 artificial sculptures in the shallow, clear waters. With dozens of options, visiting a cenote is a must when visiting Cancun. Check out the Rio Secreto Nature Preserve for an unforgettable cenote day trip. Here, you'll discover an incredible underground cave/cenote system with beautiful freshwater, stalactites, and stalagmites. Take a few days (or a day at minimum) to explore the magical islands off the coast of Cancun. Isla Mujeres, Cozumel, and Isla Contoy are sure to take your breath away!
Immerse yourself in Mayan culture with a trip to one of the Mayan ruins. With numerous options in the Cancun area, you may pick from the iconic city of Chichen Itza, the Coba ruins, the Tulum ruins, and even the ruins of the Ixchel Temple, located on Isla Mujeres. For a family-friendly affair, there are several options for world-famous adventure parks such as Xcaret and Xel-Ha. You don't want to miss Punta Cancun for an epic night out. This area is located in the northern part of the Hotel Zone and is where you want to be for the incredible nightlife. It boasts many clubs and tourist bars where you can drink and dance the night away. 
Zona Hotelera, or the Hotel Zone, is a gorgeous strip of beach where most accommodations are located. You'll find everything from all-inclusive resorts, luxury chain hotels, and private villas. The area is divided into three regions: North Hotel Zone, Middle Hotel Zone, and South Hotel Zone. The northern part, Punta Cancun, is known as the nightlife party area. The Middle Hotel Zone offers family-friendly attractions, nightlife, and beautiful beaches. The South Hotel Zone highlights the quietest beaches with only a few restaurants and attractions. Finally, El Centro, or downtown Cancun, is where you'll find a local vibe with authentic Mexican dining and a large outdoor market. 
If you're looking for accommodations in a more serene environment away from the city, look no further than Punta Sam Cancun or Isla Blanca. Punta Sam is located approximately 15km (10 miles) north of downtown Cancun. It is the departure point for the ferry going to Isla Mujeres and Cozumel. This residential community has a more relaxed atmosphere and fabulous restaurants and nightlife. Keep heading north, and you'll discover the magnificent Isla Blanca. Located approximately 30km (19 miles) from downtown Cancun, it is a long peninsula that attaches to the mainland with only a thin strip of land. Isla Blanca features the glorious Caribbean Sea and the glimmering Laguna Chacmuchuch on the other. Absent traffic, high-rise hotels, and crowded nightclubs, you'll find tranquil, empty beaches with only a handful of rustic beach clubs. 
No matter which area appeals to you, you will find the finest collection of luxury private villas at Villa Experience. Please browse our listings and allow us to help you plan the most extravagant and memorable vacation to Cancun. Relax and allow us to care for all the details, creating a personalized, hassle-free adventure of a lifetime. Contact us today for the best rates and discounts available in Cancun.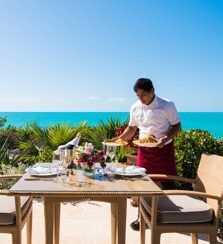 How do the staff and services at the Riviera Maya villas work?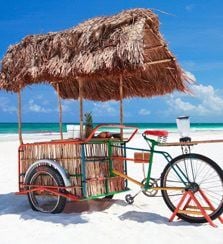 Most common questions about luxury villa rentals in the Riviera Maya.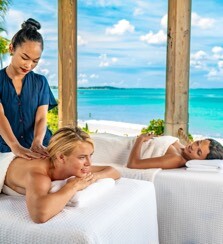 How do the Villa Experience concierge services work at the Riviera Maya?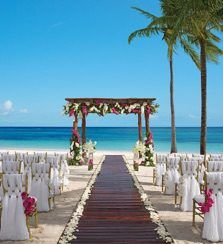 Terms and conditions, having a wedding or event at a private villa in the Riviera Maya.
Frequently Asked Questions
Interesting Villa Experience Magazine Articles