Where Are You Going This Thanksgiving? Top 5 Villas to Celebrate in Puerto Vallarta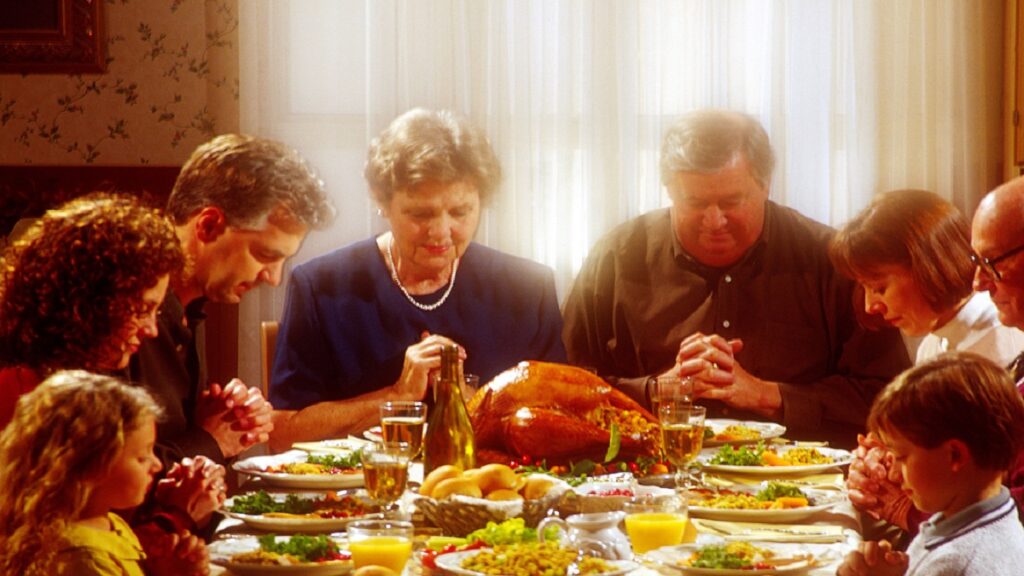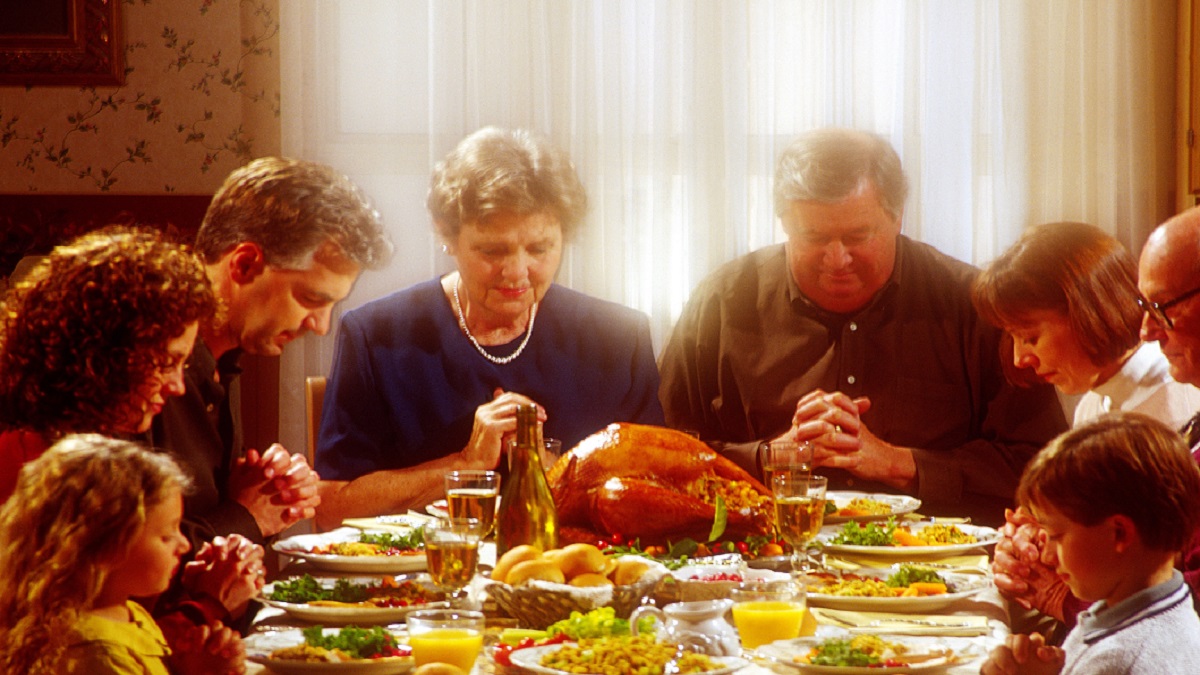 What is your Thanksgiving usually like? For most people, a typical Thanksgiving consists of a gathering at someone's house, which means you need to do a thorough cleaning before everyone comes over. Then, followed by a full day of cooking, everyone can sit at a table for about 30 minutes to share a meal. Then you have to spend an entire day cleaning again, to tidy up after everyone.
Of course, on Friday, you get to do something extraordinary. First, you have the opportunity to maneuver through traffic, then spend all your money shopping for Good Friday.
Anywhere else in the world, this wouldn't be considered a holiday. It would be work,  especially if you're the person doing all the cooking and cleaning.
That's one of the many reasons families have started to take a more relaxed approach to the holiday. Instead of preparing meals in the kitchen, wouldn't it be nice to have a beautiful home where we will do everything for you? But, of course, it is an option when you take a trip to an attractive tropical destination like Puerto Vallarta, where they can spend time with family, sharing lovely moments. Best of all, no one has to be cleaning and cooking.
In Puerto Vallarta, the weather is warm throughout the winter, but there's a lot of fun and festivities during the four-day weekend. Here's a list of things you can do over Thanksgiving weekend in Puerto Vallarta.
What To Do On Thanksgiving Weekend in Puerto Vallarta?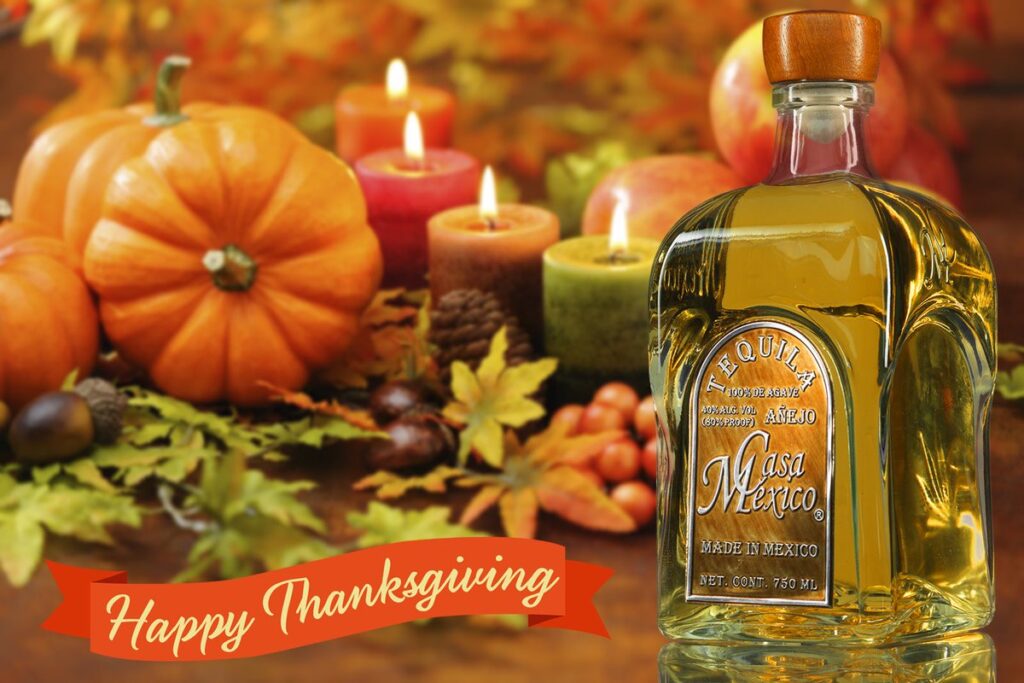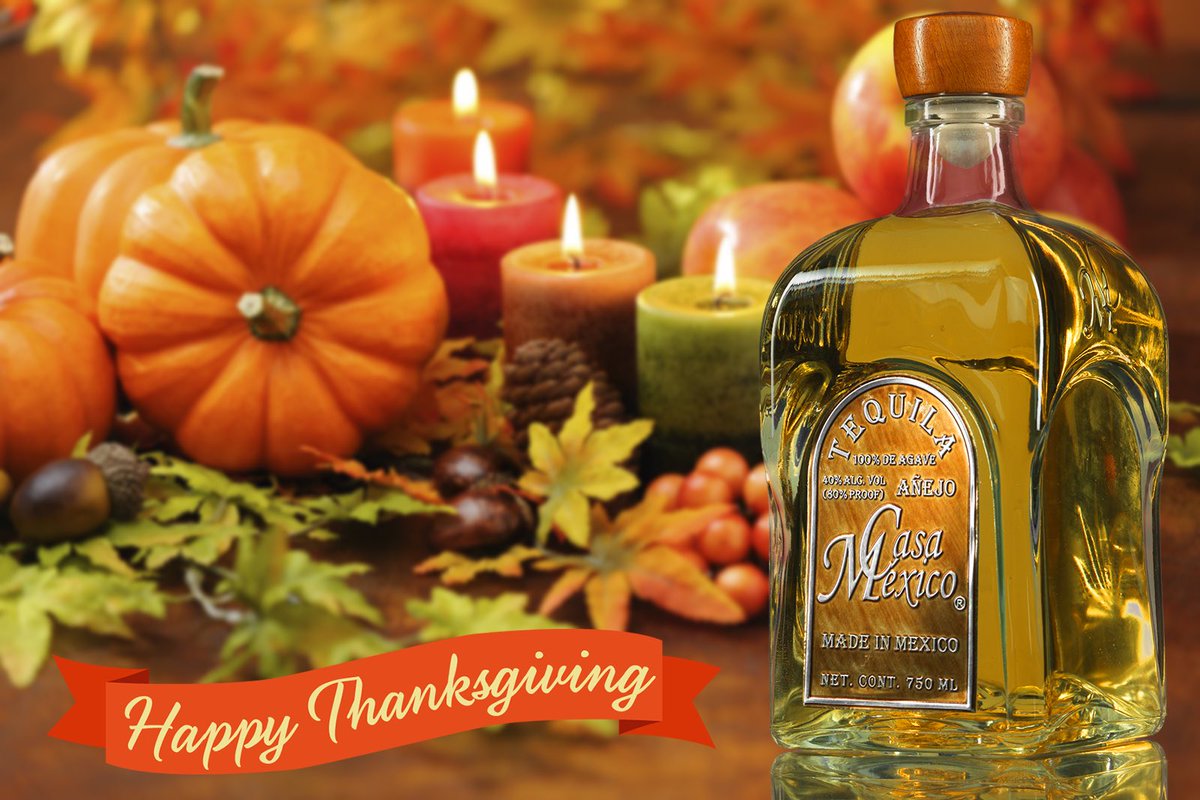 Spend The Day At The Beach
You could invent a new Thanksgiving day tradition, spend the day at the beach, and have dinner at one of the excellent beachfront restaurants. Most restaurants in Puerto Vallarta will have a special thanksgiving day menu to enjoy.
Go to A 5-Star Restaurant.
You could opt to go to one of Puerto Vallarta's Five Star restaurants. You might try a restaurant with the most beautiful view in Puerto Vallarta, Le Kliff. Of course, if you genuinely want a spectacular meal, try Cafe Los Artistes (Elizabeth Taylor's old home) or La Capella.
Stay at Home
If you are very traditional, you might want to stay home in your luxury villa and have your private chef create a delectable meal for your family. Then, enjoy sitting out on your private terrace and watching the sunset or swimming in your infinity pool.
Here are five spectacular Puerto Vallarta Vacation villas where you might prefer to spend your Thanksgiving weekend:
Peregrina is a fully staffed vacation rental in one of the most luxurious neighborhoods in Puerto Vallarta. And when we say fully staffed, that means no COOKING (unless you want to), no cleaning, and no having to worry about everything being perfect. Instead, the staff takes care of everything.
Casa Peregrina is in the Sierra del Mar Residential Community, the area with the most negligible construction density in Puerto Vallarta on the Southside. It is a luxury hacienda-style home with soaring ceilings and beautiful architectural features like arches and fountains. This house sits just 10 minutes from downtown and includes a complimentary concierge and chef to organize any Thanksgiving event you plan on having. Casa Peregrina offers the perfect luxurious escape for a beautiful and memorable Thanksgiving weekend.
Villa Papelillos is ideal for up to ten guests. Its' five-bedroom, six-bathroom layout is perfect for enjoying the beach getaway you have always dreamed about.
This home is located at El Paredon, Puerto Vallarta, Mexico. It is a 13,000 square feet oceanfront home with five bedrooms and a sleek modern contemporary style. Its indoor living spaces flow gently to the outdoor areas. This Banderas Bay location gives everyone in your group access to fantastic amenities like an infinity pool, outdoor grill, exercise room, and private access to the beach. The furnishings are modern, neutral-colored beach designs with whites, tans, and greys, accented with a pop of red or yellow to add that Mexican touch. The dining area seats 12, and the kitchen has a spacious breakfast bar where guests can sit and watch the chef make something delectable while talking about their day.
During your stay at the Papelillos home, you can access the resort's private beach and beach club. Playa Palmares is just a 1-minute walk, and Los Muertos or Olas Altas beaches are about a 5-mile drive from home.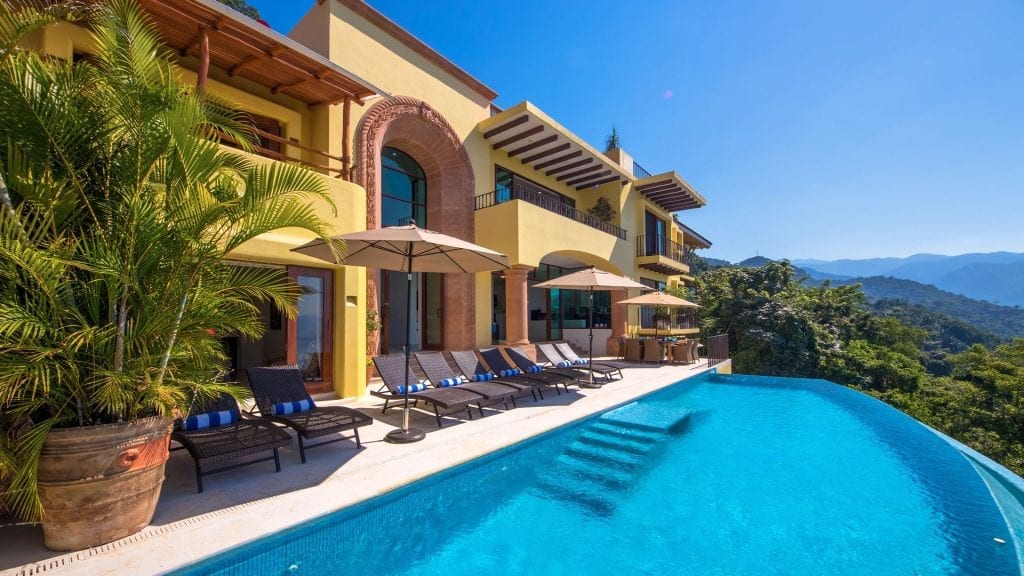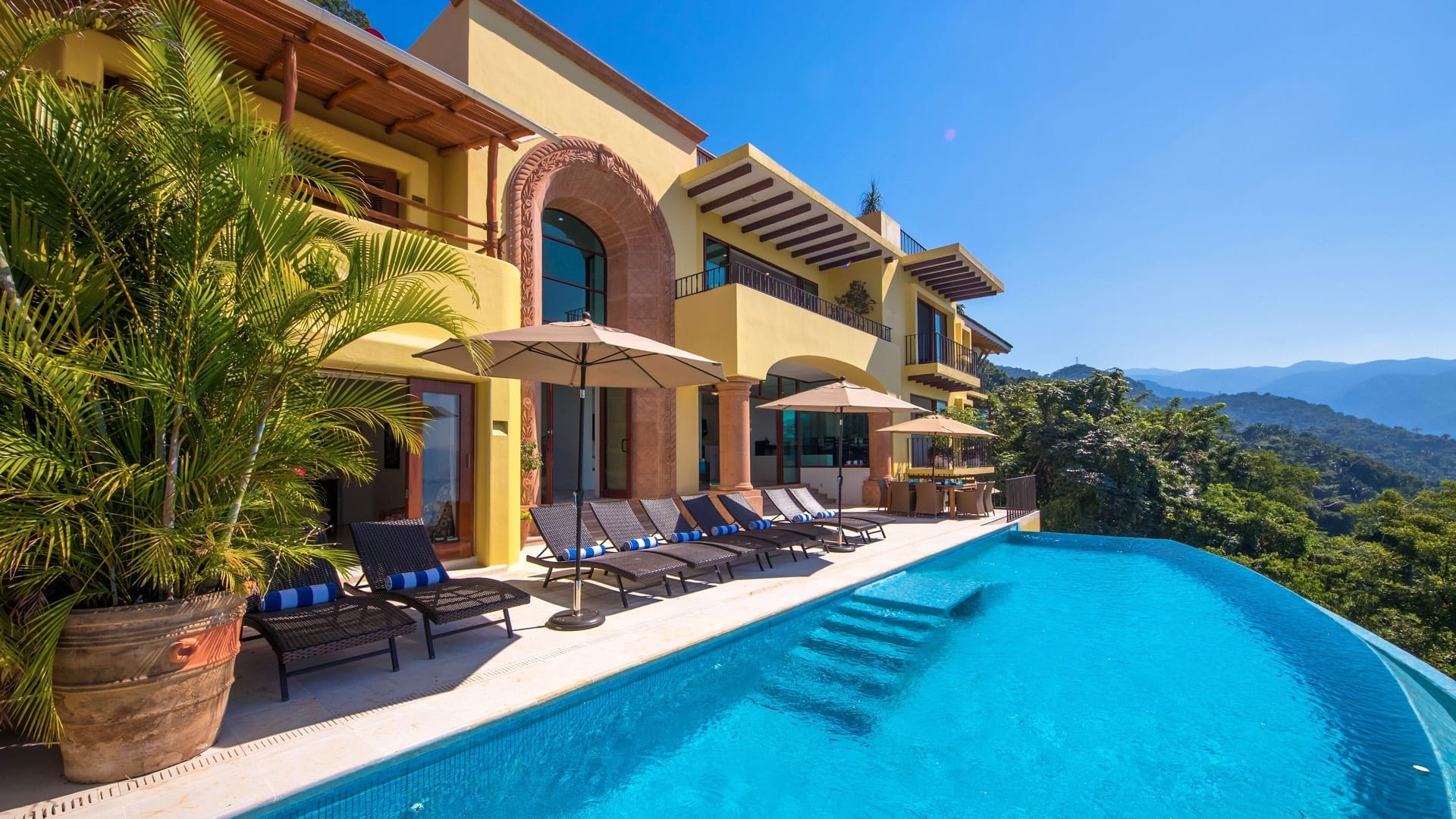 Santa Cruz sits in its stately glory atop the town of Puerto Vallarta and the Bay of Banderas. The Santa Cruz home is a new luxury rental home with a design that blends style, decore, and nature into a combination that inspires awe. You can see the gorgeous tropical mountains and the ocean from every window or door. This vacation home sits in the upper Conchas Chinas neighborhood, just a five-minute walk from the Romantic Zone and all of the wonderful activities that will be going on in the area. The home is a six-bedroom, five-bath residence that can accommodate your entire family.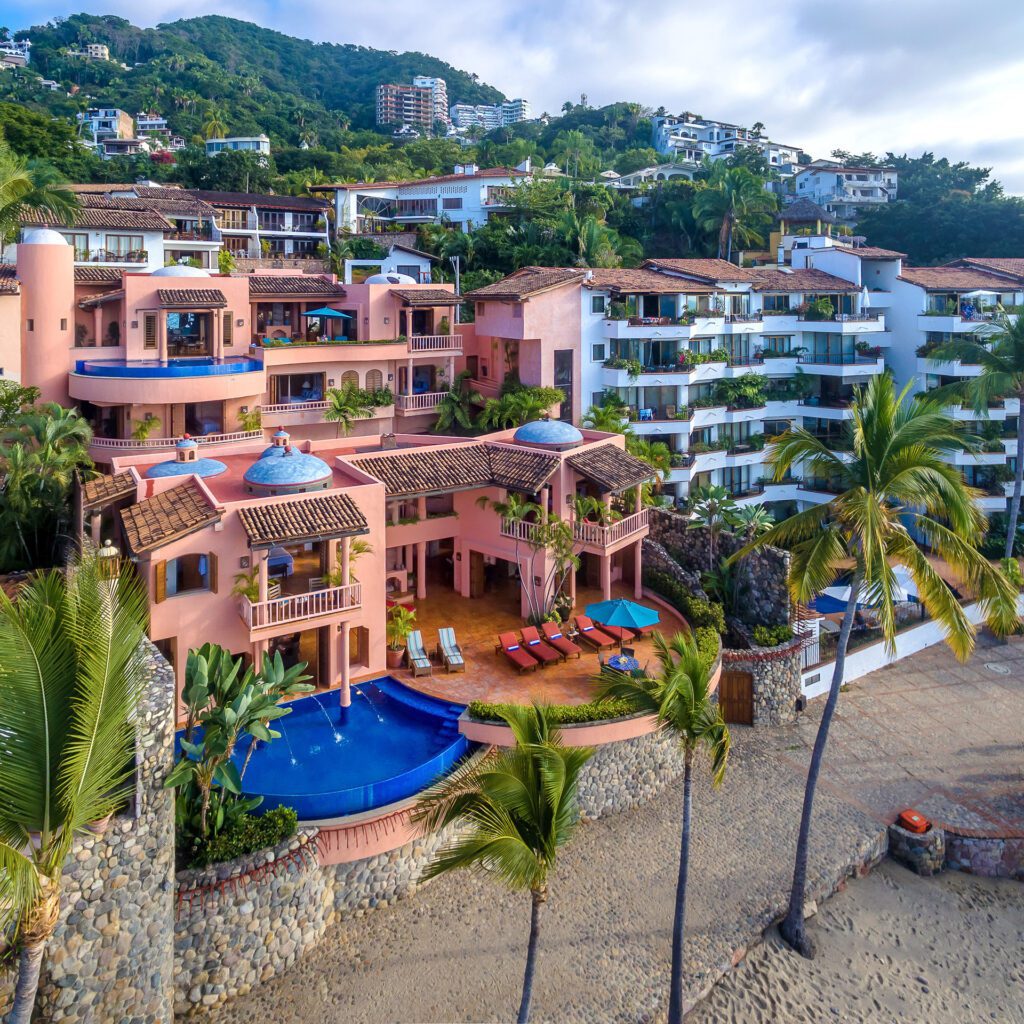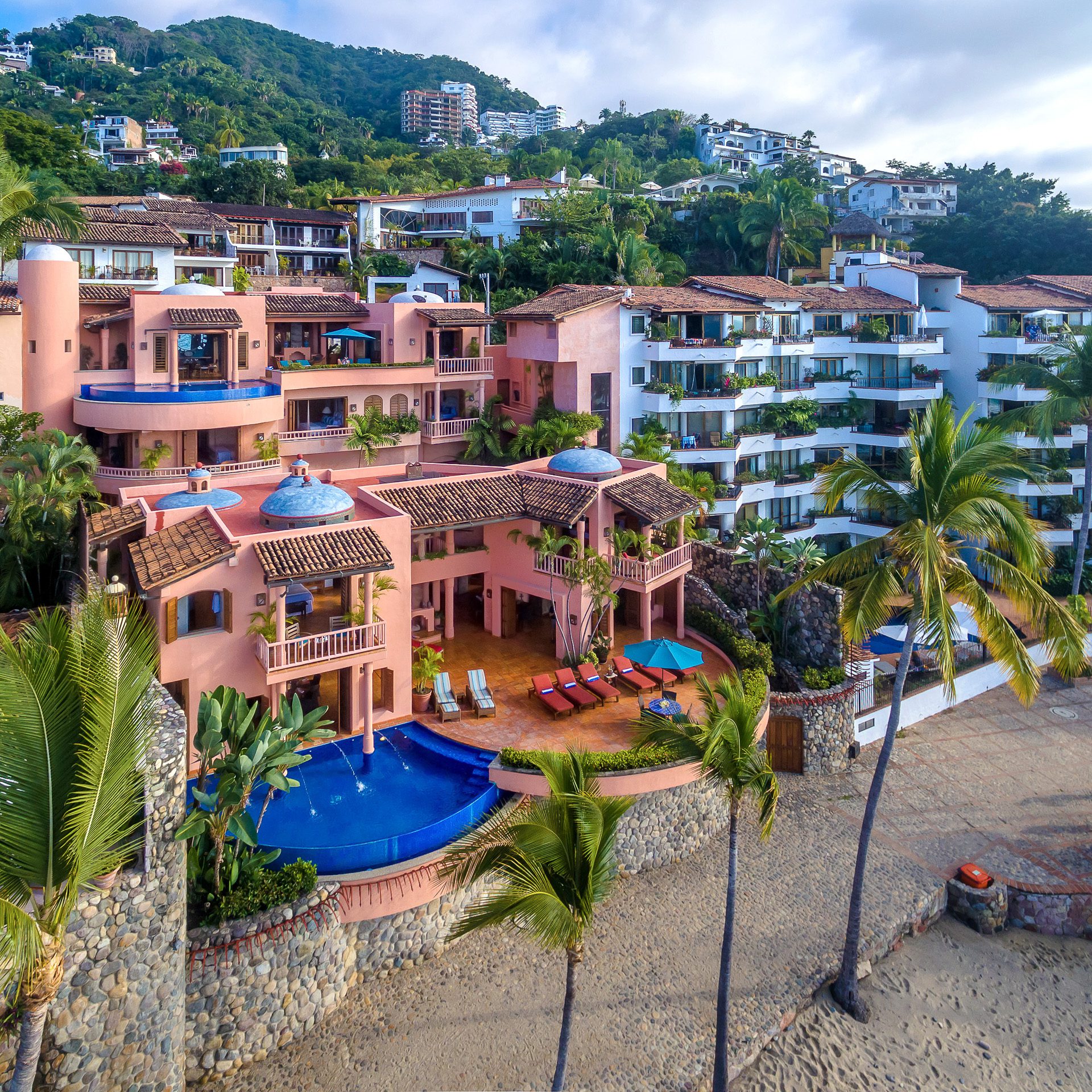 If your idea is to be close to a beach and where the action happens, you might want to look at Villa Marea Baja. This Puerto Vallarta vacation rental is a luxurious four-bedroom, four-bathroom home located in the lower Conchas Chinas neighborhood. While not precisely beachfront, you do get spectacular views of the beach, and you can walk out your door and be at the beach in a minute. This home can sleep up to eight, but the sister home Villa Marea Alta can sleep another six people in its three-bedroom, open-floor plan home. Both houses sit adjacent and are designed in the traditional elegance of the old Mexican Hacienda style.
Want to spend quality time with family? Walkout onto your crescent-shaped terrace and watch the kids swim in the infinity pool, or take an early evening dip as you watch the sun slide under the horizon.
Want to see what's going on in town over Thanksgiving? Walk into town as the old part of Puerto Vallarta is just down the road. First, enjoy seeing the quaint little houses and cobblestoned streets. Next, you will come to the boardwalk, beautiful shops, and dining options, surrounded by colonial architecture as you continue walking.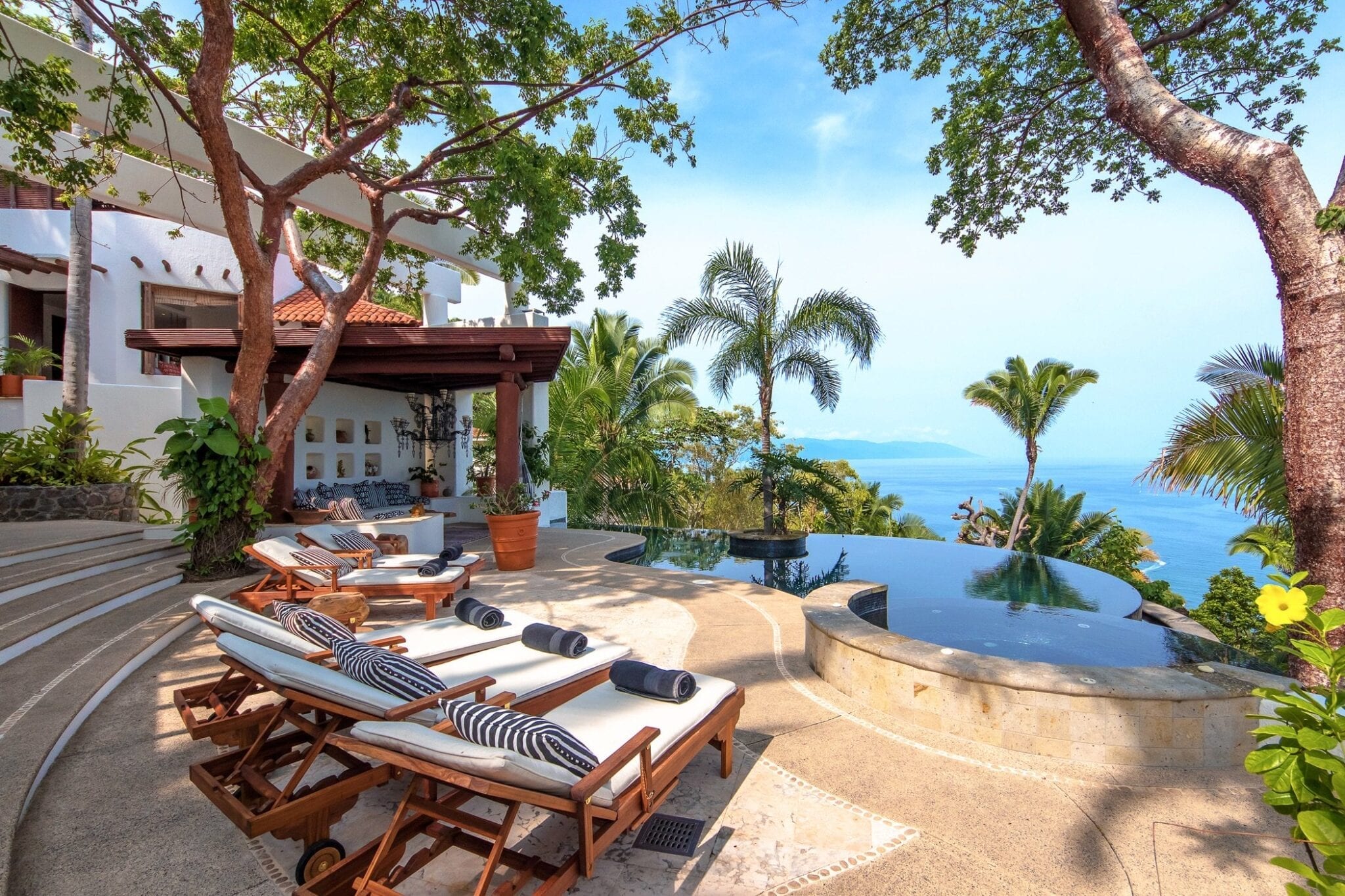 Villa Ventanas al Mar has a beautiful open space feel, and the architecture is a mix of both natural elements and great modern design. It is a home designed on different levels. Located on the hillside, it is a natural beach-bohemian charming home reminiscent of the original Puerto Vallarta style. The architect has used a combination of simple elegance mixed with organic details and breathtaking views from every place you turn.
This four-bedroom estate has an entire staff, so you don't have to worry about your Thanksgiving dinner. Your private chef can take care of everything for you. This space is designed to bring the outdoors in, with a breathtaking rooftop garden, a lounging area, etc. It is ideal for groups, friends, and family.
You need to step down to the main living area, dining room, and glass doors to the pool terrace and outdoor lounge area to enter the home. Two of the four bedrooms are located above the main living area, and all have ocean views and an ensuite bath.
These vacation homes are the ones we recommend for this Thanksgiving season. Just make your reservation early on, so the home of your dreams is available for that week.