Restaurant Experiences in Puerto Escondido!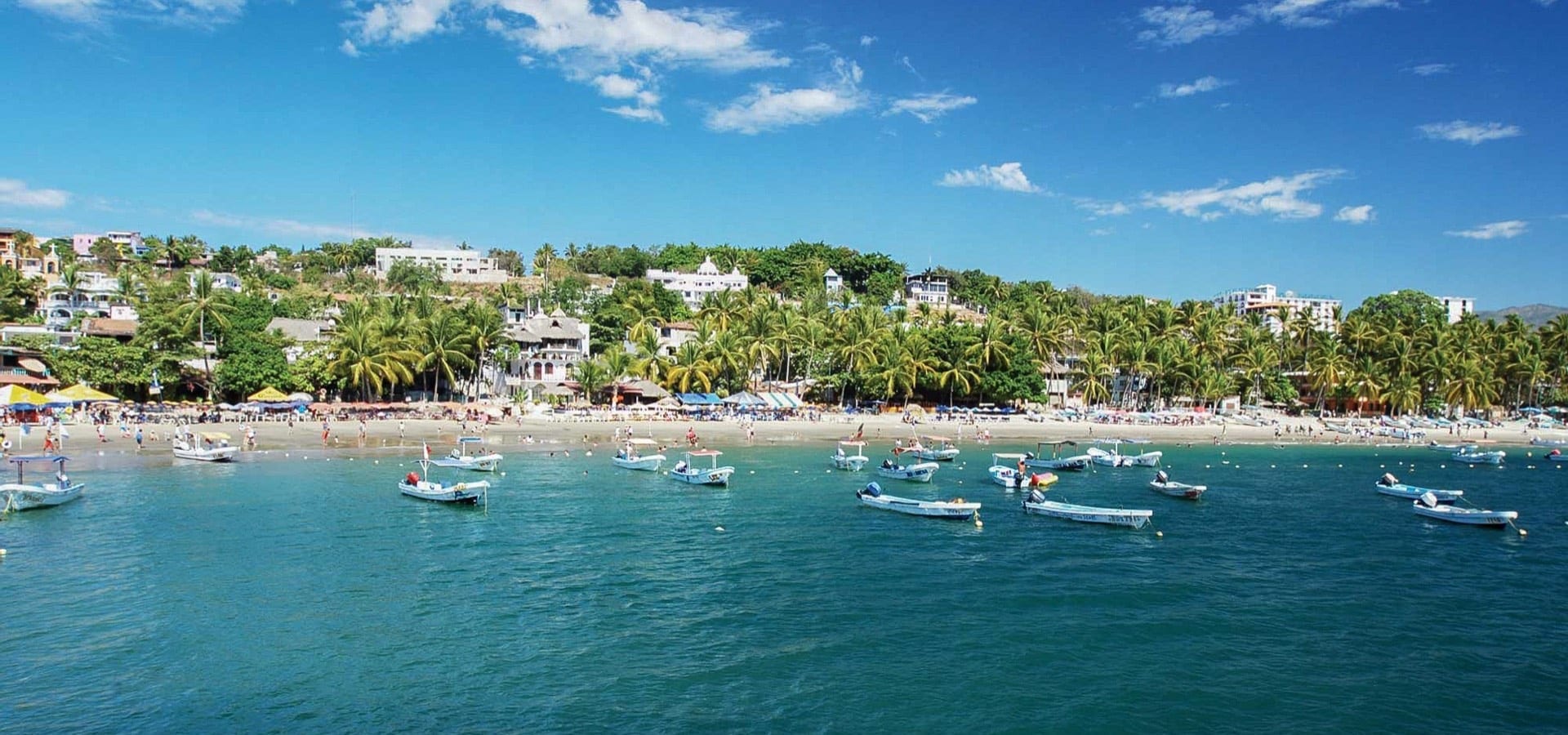 Puerto Escondido is a laid-back, low-key destination on Oaxaca's Pacific coast, popular with backpackers, surfers, and those looking for great beaches, lovely natural surroundings, and an authentic Mexican town that exists as a living, breathing place in its own right, regardless of whether there are tourists around or not. To be sure, these days, tourism does make up a significant part of the local economy, but that's hardly surprising given its location on the ocean, the wonderful climate, and the world-renowned surfing beach of Zicatela.
For such a small destination (the population is around 20,000), Puerto Escondido has many good restaurants and a pleasing culinary variety. Oaxaca is famous for its food, and you'll find excellent Oaxacan cuisine in Puerto Escondido, including Chapulines (gourmet grasshoppers), different kinds of mole, tamales de Iguala, fish tacos, regional stews, Oaxacan cheese, and Tlayudas.
There are two main areas for dining in Puerto Escondido; one is the pedestrianized cobblestone street, El Adoquín, which runs through the town and serves as the center of local nightlife with bars, cafes, stalls, and restaurants. The other is Zicatela Beach, where you'll find some charming palapa beach restaurants with fabulous ocean views. There are several good Italian restaurants around town, as there seem to be in every inland and coastal destination in Mexico; you could be forgiven for wondering whether young chefs from Italy have made a collective pact to move en masse to Mexico.
Since Puerto Escondido is a beach location, I decided to check out the Hotel Santa Fe Restaurant with its wonderful ocean views and great seafood, plus excellent vegetarian and vegan dishes. Santa Fe offers outdoor dining under a huge palapa in an unbeatable location between Marinero and Zicatela Beach.
The grilled shrimp, red snapper, and fried calamari are all delicious, as is the fresh strawberry pie for dessert. The hotel's not bad either. For creative culinary delights, albeit without the ocean views, you should try the Turtle Bay Café. It might not have the most luxurious surroundings, and the street view is not the best, but they certainly know what they're doing in the kitchen, and the service is excellent. Pompano fish, Chiles Rellenos, delicious crepes, chipotle octopus, and prawns in green sauce with tequila are just some of the exquisite dishes on the menu, and they even cook a mean burger.
For possibly the best breakfast in town in a relaxed ambiance, try Dan's Café Deluxe, where the coffee is famous, the fish tacos are extra tasty, and the ping-pong table is legendary. If you're willing to make an effort, Puesta del Sol Restaurant lies on the banks of the beautiful Manialtepec Lagoon, half an hour north of Puerto Escondido; simple but succulent regional dishes and the marvelous views across the mangroves and lagoon definitely make it worth the trip. The restaurant is right on the lagoon banks, and a deck leads out to the water where you can take a refreshing dip.