Four Ultra-Modern Villa Rentals for your Next Family Holiday in Cancun!
Cancun should automatically come to mind when you start thinking about a luxurious family holiday. Created to suit the upscale, elite traveler, this awe-inspiring destination known for its breathtaking beaches and perfect weather was made even better with the addition of high-end accommodations and premier shopping, restaurants, and nightlife.
With something for everyone in the family, Cancun is an absolute dream. Of course, when choosing where to stay, it all boils down to personal preference. However, most people will agree that the best accommodations are modern and clean, with plenty of privacy and exclusivity. These four villas fit the bill!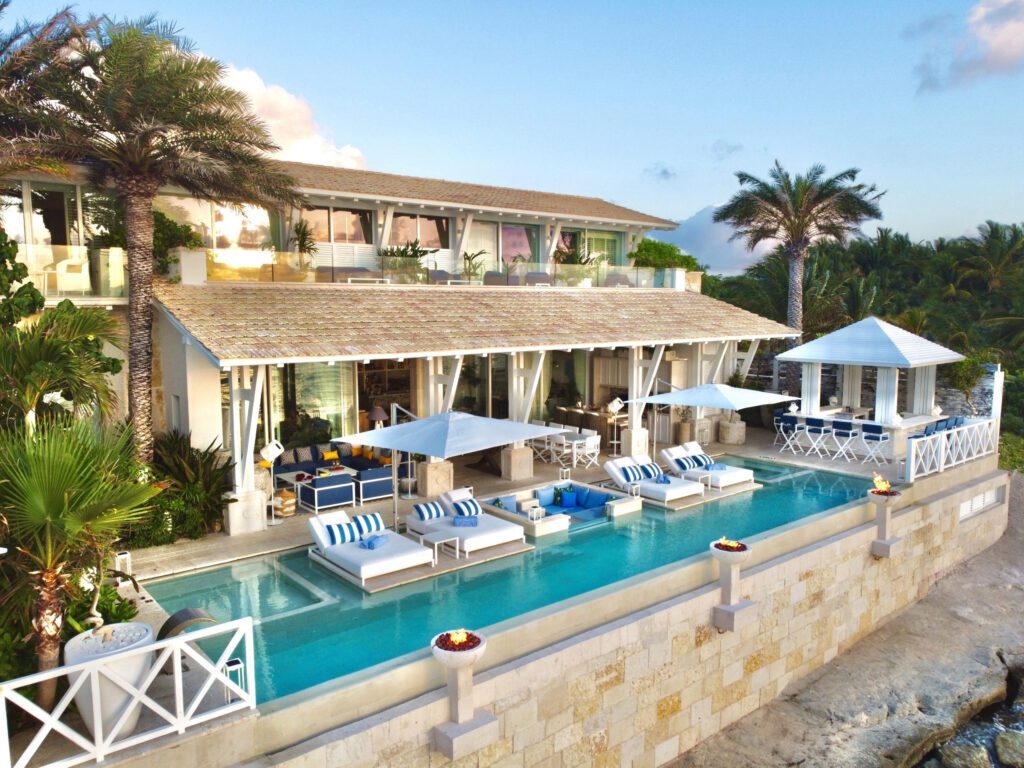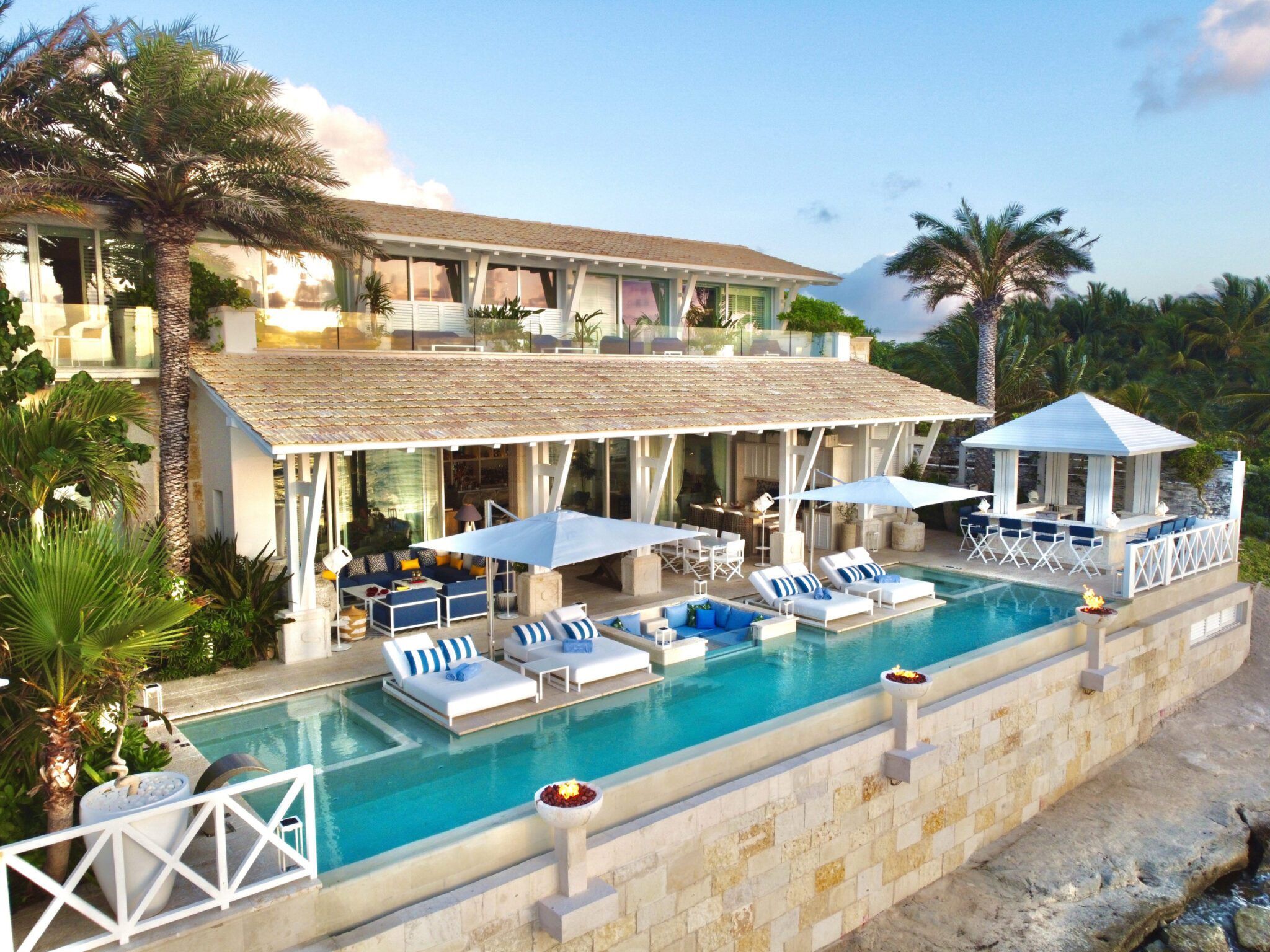 Designed by the renowned Mexican architect Artigas, Villa Sha offers incredible beachfront living on Cancun's Northern Coast, directly across from the magical island of Isla Mujeres. The idyllic location is within a 20-mile radius of Cancun's lively hotel zone, shops, restaurants, and practically undiscovered beaches, such as Isla Blanca.
With six luxurious suites and eight bathrooms, it can accommodate up to 16 guests. The home evokes a feeling of total relaxation and revitalization with state-of-the-art technology and sumptuous Caribbean decor throughout, leaving no detail overlooked.
Guests can spend their days admiring the pristine Caribbean waters as they lounge by the gorgeous infinity pool or enjoy a cocktail at the pool bar. The spectacular outdoor terrace boasts the perfect spot for an alfresco meal. Inside, you'll discover a fully-equipped kitchen, a formal dining area, a bar, and spacious lounge areas.
A private spa area provides the setting for improving all aspects of your health with a team of experts offering personalized recommendations for life-changing programs and therapies. Your stay will include the assistance of two housekeepers, a property manager, a bartender, and a private chef for three daily meals. We can accommodate all special requests and diets with an innovative approach emphasizing consciously sourced ingredients and local Mexican, Caribbean, Western, Asian, and Japanese products.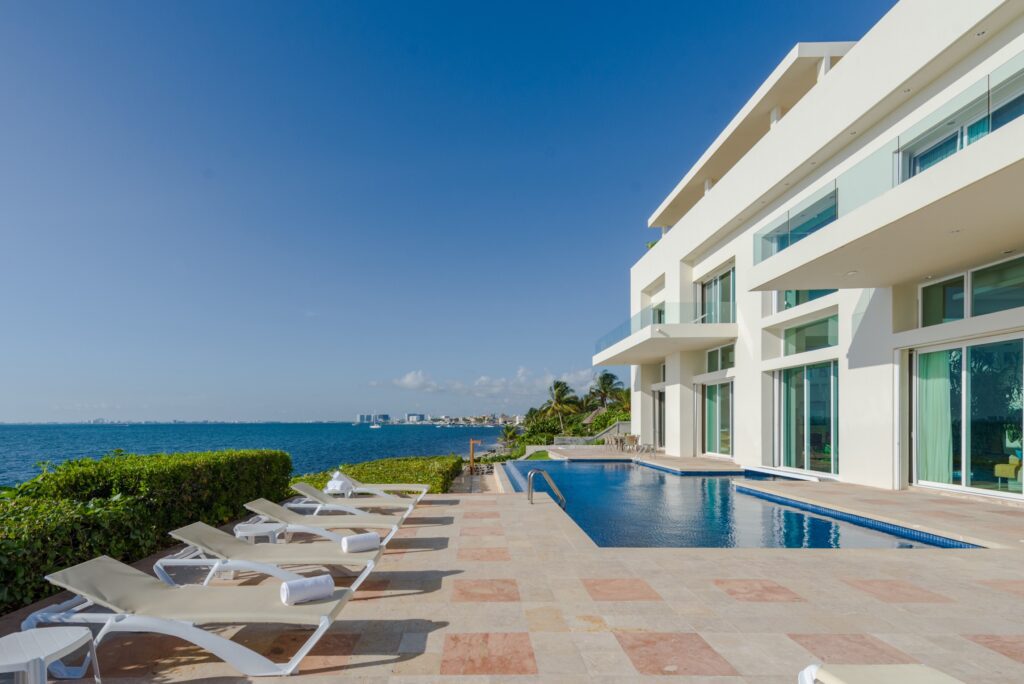 This extraordinary, fully-equipped villa is in a privileged location, steps away from the Mayan ruins known as "El Meco." You'll find the largest coral reef in the Northern Hemisphere and MUSA (the underwater art museum of Cancun) not far from the villa's beachfront.
Providing unparalleled views of beauty, diversity, and energy from all areas, it bestows splendid sunrises and numerous bird colonies that arrive with the first sun rays. The villa is a jewel of modern architecture that features minimalist elegance with wide spaces that inspire serenity and freedom. A futuristic pneumatic vacuum elevator connects the three floors of the villa.
At the top, you'll find a partially covered terrace on the roof with breathtaking 360-degree views of the sea and jungle, making it the perfect place for an extraordinary meeting, a special event, or a relaxing yoga class. On the rooftop, you'll discover a giant, woven hammock, a sunbathing area, a dining room, a barbeque, a refrigerator, and a restroom.
The first floor provides a magnificent open-plan space that fully integrates the indoor and outdoor experience. The pool and jacuzzi converge with the living room, dining room, and kitchen. Six spacious bedrooms provide accommodations for up to 21 guests. At the same time, the fully-equipped kitchen has everything needed for staff to prepare delectable meals for 30 guests.
Meals can be chosen from established menus or designed based on your unique tastes and preferences. In addition, a personal concierge is at your service throughout your stay to help coordinate tours, chef services, spa services, kite-surfing lessons, standup paddleboards, pilates, or yoga classes.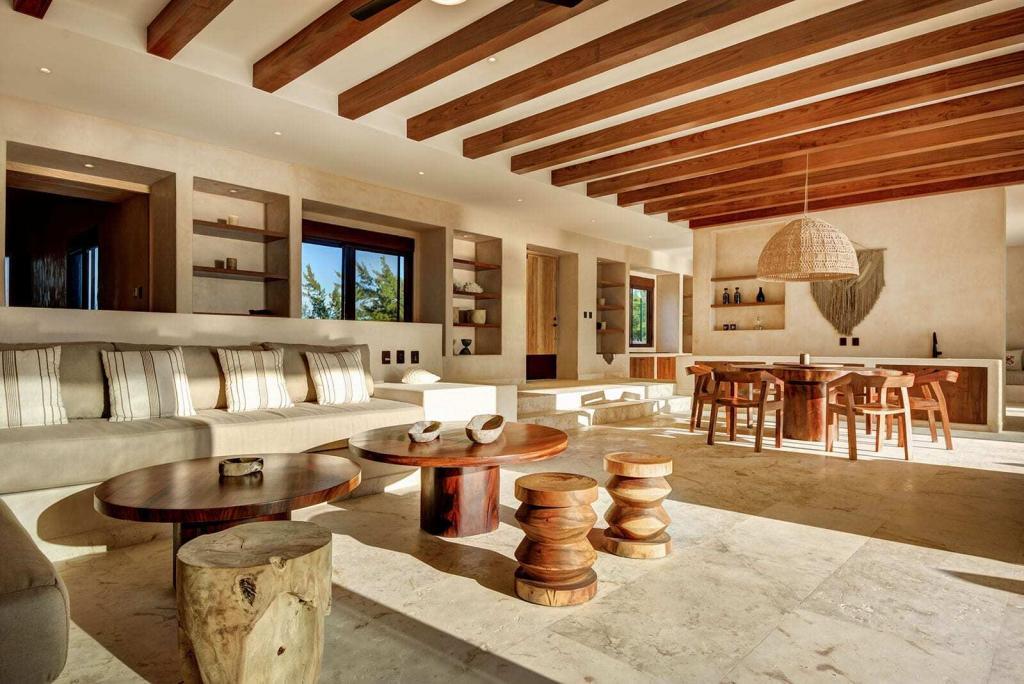 Blanca Beach House is a comfortable, zen refuge that provides a complete escape from the ordinary in the northernmost part of the Riviera Maya. This incredible beachfront villa is off-the-grid and completely sustainable, with a state-of-the-art solar power system and a rainwater filtering system. It's designed with a local anesthetic and decorated with fine wood and Chukum (a special resin obtained from an endemic tree), creating stylish finishes and a sophisticated, tropical look.
Three bedrooms accommodate up to 6 guests, with two king-sized beds and two queens. All bedrooms boast gorgeous sea-facing balconies. Outside, an incredible pool with wide-open spaces leads to your private beach. Blanca Beach House is the ideal villa for those wishing to get in touch with nature.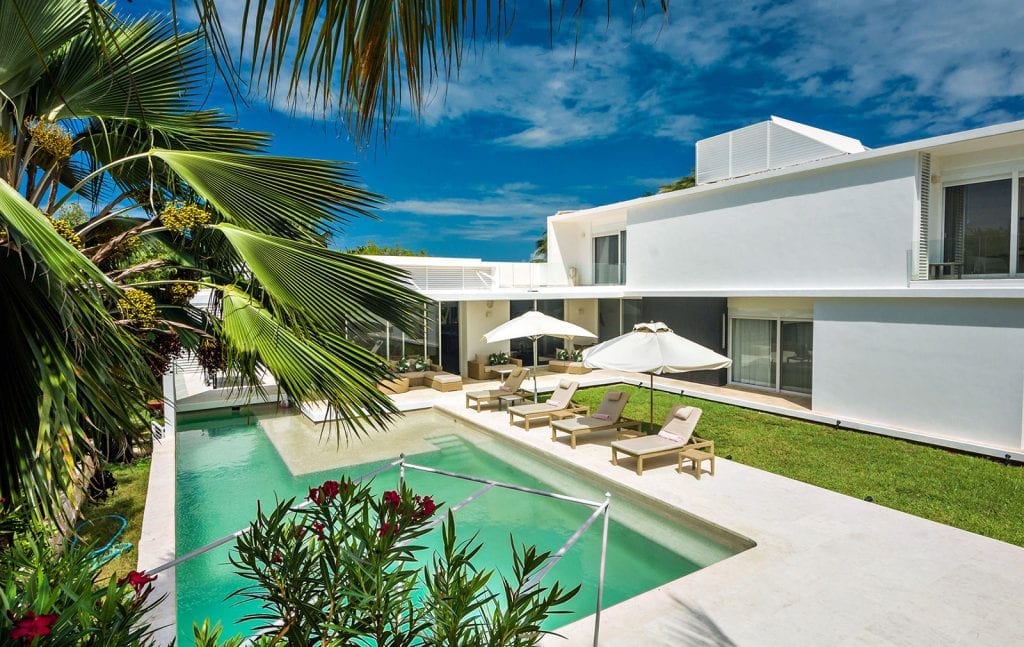 Immerse yourself in tranquility and natural beauty at Casa Marazul. Located in Playa Mujeres, one of the Riviera Maya's most exclusive gated communities, this villa offers anonymity, security, and comfort.
Situated away from the hustle and bustle of Cancun, it's a two-minute walk to a stunning, private beach while being conveniently located close to all the famous restaurants, beach clubs, shopping malls, and activities. The residence features an elegant yet contemporary and modern design with open-plan living spaces extending to the pool and garden area. The interior includes:
A large living room.

Dining room.

A fully-equipped kitchen with state-of-the-art appliances and top-level finishes.
There are five suites on the property, each with its own ensuite bathroom. Three suites are on the ground floor, while two are on the second floor. The fifth suite is a half-bedroom with two single beds and top-of-the-line gym equipment. 
Casa Marazul offers complimentary standup paddle boards, a sea scooter, and scuba diving equipment to enjoy time in the dazzling Caribbean waters nearby. In addition, you can book other activities like parasailing and jet skiing directly on the beach.
Within the gated community, you'll also have access to the local beach club, where you'll experience an additional pool, a beach set-up with sunbeds and umbrellas, and a tennis court. Impeccable services include daily breakfasts, full-time maid service, round-trip airport transportation, and grocery shopping.
In addition, we can arrange many other benefits, including yoga, boxing, tennis classes, in-house spa treatments, and a steam bath. Casa Marazul is the perfect villa for families, groups of friends, couples, and virtually any group dynamic looking for an exceptional holiday in a secluded and unique home surrounded by natural and untouched landscapes.