The best restaurants in Playa del Carmen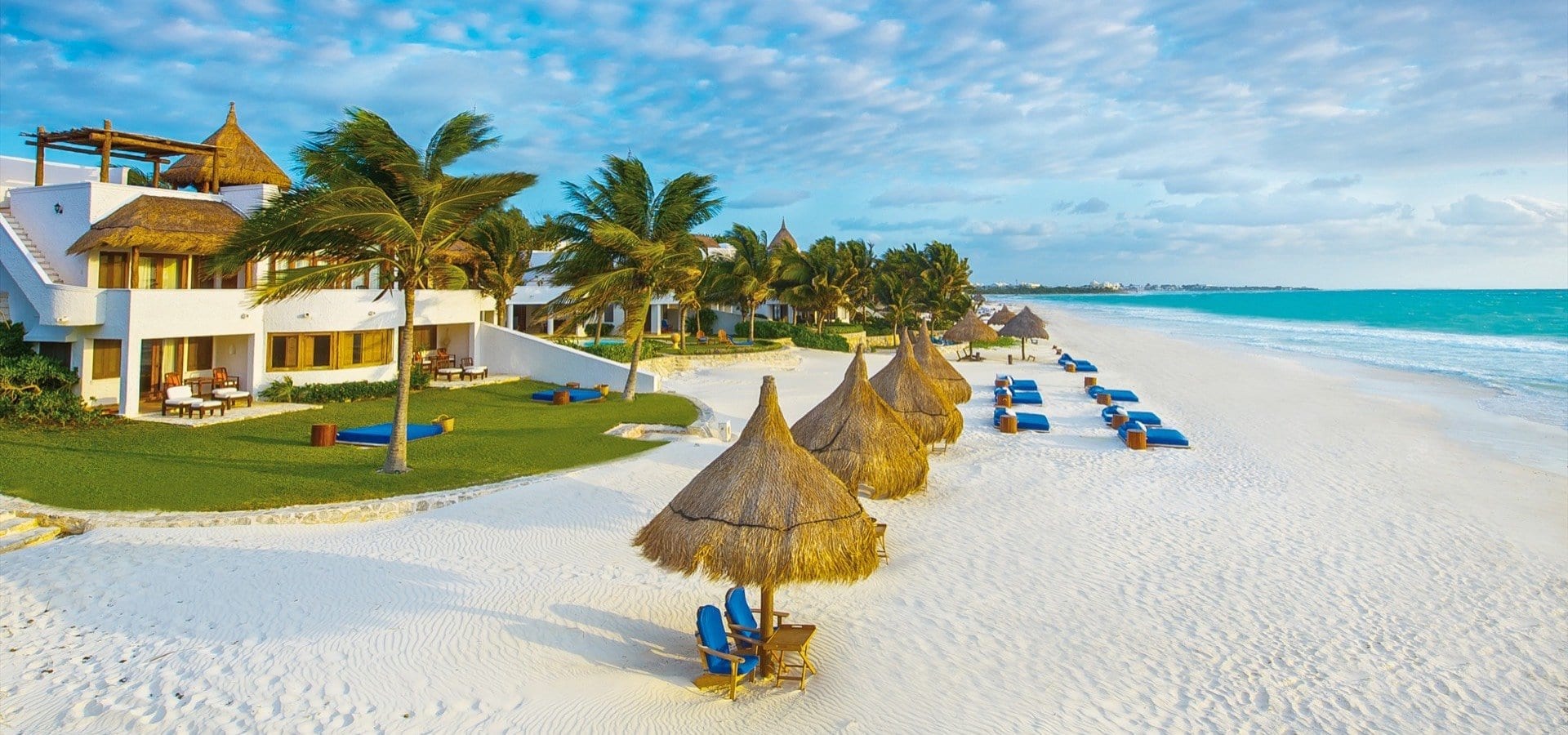 Playa del Carmen lies about halfway down the Riviera Maya on the Yucatan peninsula, between Cancun and Tulum, and sits opposite Cozumel's island. With white-sand beaches and turquoise waters, 'Playa' is perfectly located to make the most of the myriad attractions in the area, including eco-theme parks, cenotes, Mayan archeological sites, nature reserves, and the biosphere reserve of Sian Ka'an. The town itself is an ideal size if you're looking for a good range of accommodations, activities, and services without being overwhelmed by excessive development or long distances. Most shops, bars, restaurants, boutiques, stalls, nightlife, and boutique hotels in Playa del Carmen are concentrated along and around Fifth Avenue, making it easy to get to know the place on foot.
One thing you certainly won't have any trouble finding in Playa del Carmen is an Italian restaurant; they seem to be everywhere. One that is better than most is the Casa Mediterranea. Intimate, authentic, and imaginative, it is located in a small courtyard off 5th Avenue. Try the fish and shrimp ravioli, the whiskey and sausage spaghetti, or the lobster, and you won't be disappointed. There are some good cheap authentic Mexican restaurants around, such as El Fogón or Los Aguaschiles, but for a spot of fine dining on the regional fare, you could do a lot worse than checking out Yaxche 5th Avenue and 22nd Street.
Excellent service, an elegant ambiance, and a creative approach to Mayan cuisine make Yaxche a great dining experience. The Cochinita Pibil, with avocado and onions wrapped in a tortilla, is called Panucho. The whitefish in sour orange juice and achiote goes by Tiki Xic, and both are superb. For some classy international cuisine in a classy setting, you might try La Casa del Agua, with its charming courtyard, garden, and cascade. The champagne risotto and scallops are a great way to start, while the very fresh fish with goat cheese and vinaigrette and the beef in the mushroom sauce is supremely satisfying entrees.
For something a little different, Kaxapa Factory on Avenida Constituyentes is a Venezuelan restaurant offering vegetarian, vegan, and organic food; it's a small place and doesn't look much, but the arepas and Cachapas are delicious – no booze but great prices. For a restaurant on the beach, the Coral Grill at The Tides is a relatively recent addition with excellent seafood and ocean views in a relaxed and relaxing setting. The sheer culinary variety in Playa del Carmen is such that you're bound to find plenty to please your palate after a hard day on the beach. Unlike Italian food, Indian food is not that easy to come by in Mexico. Still, you can enjoy some great Indian fare at Curry Omm on the Plaza Antigua, where the ambiance and the owners make you feel right at home.