Unveiling Punta Mita:
A Golfing Paradise in the Heart of Mexico
Punta Mita: The Ultimate Golfing Getaway
Are you yearning for a spectacular golfing experience? Your answer is Punta Mita, a creative haven merging untouched natural allure and first-rate amenities. This paradise is home to two globally-renowned golf courses: the Pacifico and the Bahia. These championship golf courses' captivating aesthetics, strategic challenges, and exhilarating fairways are celebrated. Let's delve into these two golfing marvels, highlighting their distinctions and resemblances and why they should be on every golf lover's bucket list.
Experience Exquisite Villas in the Heart of Punta Mita
Nestled within the secure gates of Punta Mita are our premium villas. Casa Brisa, Villa Majani, and Casa La Vida offer luxury and comfort. Each villa offers a unique blend of modern convenience and traditional charm, making for a memorable stay in Punta Mita.
The Punta Mita Club House: Where It All Begins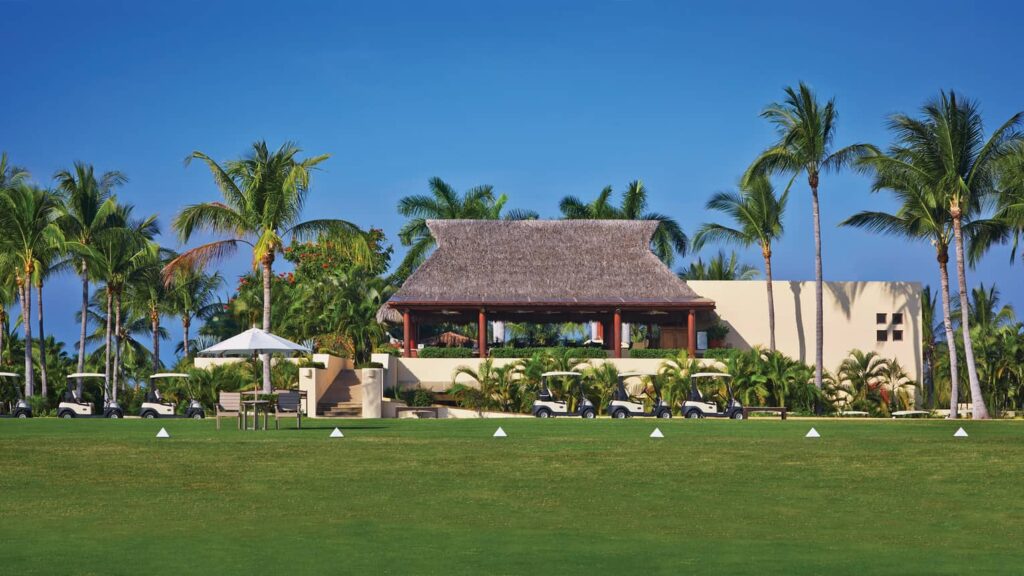 The Punta Mita Club House is majestically on a 380-acre peninsula offering unrivaled views of Mexico's largest bay and the Pacific Ocean. As a villa guest, you gain exclusive access to various amenities, including dining, bag storage, pools, and bars. In addition, the clubhouse serves as a picturesque gateway to the Pacifico and Bahia golf courses, both masterfully crafted by golfing legend Jack Nicklaus.
The Pacifico and Bahia Golf Courses: A Golfer's Dream Come True
The Pacifico and Bahia golf courses offer various playing opportunities for all skill levels. Each golf course has unique terrain, sand types, and other distinctive features. The views are equally spectacular, offering a unique perspective at every turn.
The Pacifico Golf Course: A Journey into the Extraordinary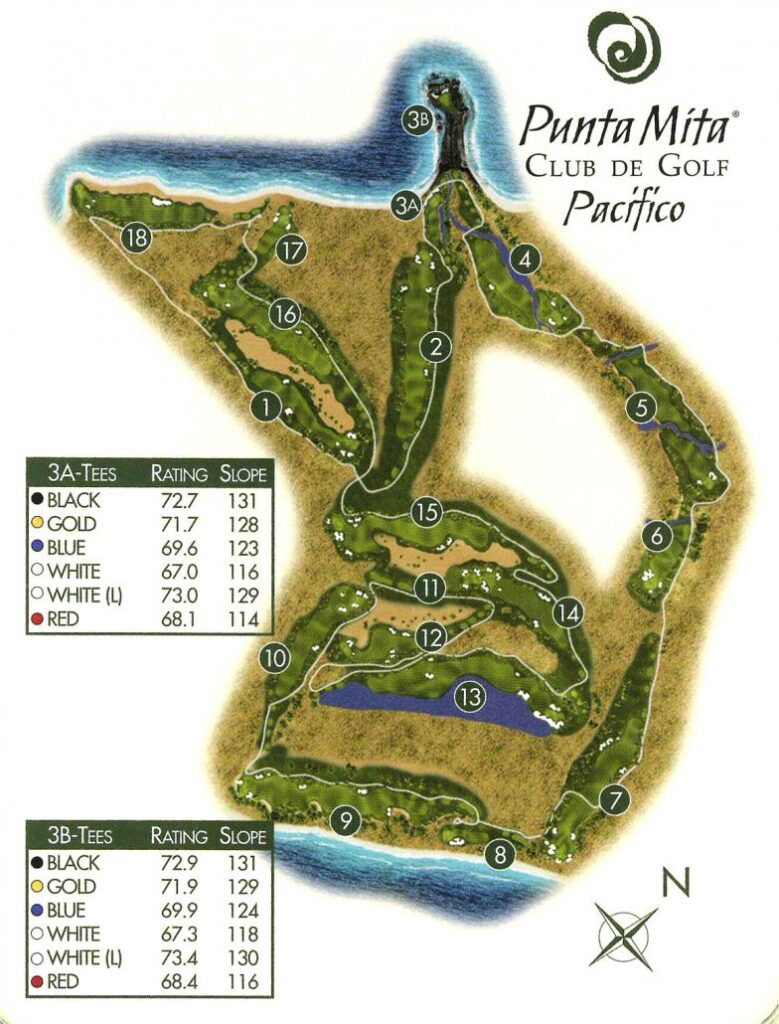 Opened in December 1999, the Pacifico Golf Course is famed for its unique "Tale of the Whale" island green – the only one of its kind worldwide. This course offers golfers an immersive experience, playing up to 7,000 yards against breathtaking ocean views. The Pacifico golf course is a testament to Jack Nicklaus's genius, brilliantly capturing the essence of golfing excellence.