Puerto Vallarta Wedding Villa Faqs
Why Choose a Private Villa for your Wedding in Puerto Vallarta?
Weddings are glorious affairs that should create memories for everyone. They should be about spending time together, sharing love and moments you all adore. It is a time for celebration to rejoice in a new family union. Because this moment is crucial to so many families, planning and executing a destination wedding has become quite popular. Due to its unique setting and architectural design, there is no better place for a wedding than Puerto Vallarta or the Bay of Banderas (Bahia de Banderas).
No matter what type of celebration you plan, our villas allow you to focus on and customize it, whether an anniversary, a wedding, a retreat, or anything else. However, it is essential to remember that many decisions need to be made when planning an event of this scale, so the villa staff can help plan the details for you. There is no limit to the luxury or simplicity of your Puerto Vallarta wedding or event. Whatever you choose, remember that a destination wedding allows you to get to know your new family embers and enjoy the special occasion.
You should carefully consider your wedding date when deciding whether or not to get married in Puerto Vallarta. The high season runs from November to May. These are generally enjoyable months as the weather is more relaxed, and storms are rare during this time of year. Having a beach wedding might only be a problem if other people are on the beach. Puerto Vallarta'sVallarta's high season brings more tourists, and the beaches are federal property, so they are open to the public. If that is a concern for you, get in touch with your concierge service to find a more appropriate venue for your event. 
When planning a summer wedding, it might be a good idea to consider the rainy season because it does rain in the summer, and some storms can become quite severe tropical storms. We recommend an indoor venue or a covered awning for summer weddings if guests need to get in out of the rain.
Selecting The Perfect Wedding Venue in Puerto Vallarta!
Puerto Vallarta is a place where you can get married on the beach or in the beautiful jungle overlooking the ocean.
Villas vary in size and can accommodate different numbers of people. It would help if you had an idea of how many people will be at your wedding party, so we can help you find the estate that fits your needs, whether it is one villa, two adjacent villas, or villas within walking distance. It would be best if you also had an idea of how many guests you expect to stay at the villa where you plan to host the event or reception.
Can I Rent A Puerto Vallarta Villa for Just The Night of The Event?
Villa owners have a minimum stay requirement of 4 to 5 nights. Keep in mind that this fee only applies to guests staying at the villa. You need to talk to our staff if you plan on celebrating an event. Homeowners usually have an additional fee of one night for a large celebration with other guests. Of course, this also depends on how large the wedding is and the number of guests visiting, and the specific regulations of the villa in question.
We send you a wedding request form to help you make arrangements and get the exact cost estimate. We request you fill out the form with as much information as possible. Let us know your approximate wedding group size, expectations, and what you need at the villa in question. When we understand your needs, we can help fulfill them and put you in touch with the right service providers to help with your wedding plans.
How Many Guests Can I Have at A Villa?
A typical villa can accommodate 60 to 100 guests, and larger homes may hold 150 guests. Some venues can even have groups of up to 200 people, of course. Nevertheless, you should know the approximate size of your group before renting a villa so that we can find the perfect house.
How To Select The Appropriate Villa?
The perfect wedding requires planning long in advance of the particular date. So just as you plan the honeymoon, the dress, and other parts of the wedding, so, should you start looking for your wedding villa about a year in advance.
 Check out our listings, and you might even want to speak with one of our customer representatives to help find the perfect villa. On the other hand, if your group is smaller and you don't need a long planning calendar, we can help you plan a minor event in a shorter time frame.
Can I choose More than One Villa?
Many villas are within walking distance of each other or within the same area or neighborhood, which is excellent for larger groups as they can rent villas close to each other. In addition, large groups often rent more than one villa to house all event attendees. Even so, some villas have as many as 20 bedrooms, so you may not need more than one home.
How Far Be Will A Villa For Other Guests?
Guests who choose to stay at a Puerto Vallarta hotel will find visiting the villa reasonably simple. Taxis, UBER, and private cars are readily available, and either the concierge or the hotel receptionist can help guests find a cab to drive them to the villa destination.
Are There Any Noise Restrictions?
All the Puerto Vallarta villas are privately owned and are located in quiet residential neighborhoods. These exclusive areas have zoning and noise control laws. They usually require residents to quiet down by 11 pm. Please check with your reservation manager to verify the time allowed for live music and other noise for the specific villa you want, especially because some villas are very secluded and have no nearby neighbors that could be affected by the noise.
Are There Any Additional Restrictions?
Once you have a villa in mind, we can forward the wedding policies for that property. You can analyze the requirements to see if the estate continues to meet your needs. Otherwise, you may need to go back to our listing and choose a different property. Each property has different rules as each home has other owners.
The Benefits Of Using A Wedding Planner?
Whether you use a wedding planner or not is a matter of personal preference. In our experience, though, an event specialist can make the process flow smoothly and can work out all the small details. For example, if you need a large venue, a special dinner menu, entertainment, a theme, a photographer, and a special ceremony, you will need a wedding planner to help you organize everything.
However, if you only wish to have a small event and a few guests that will stay at the guests, your concierge can help you make the arrangements.
What Are The Legal Requirements for Getting Married in Puerto Vallarta?
Your wedding planner or concierge can give you more information in this regard. However, it is easier to do all legal matters at home before traveling. Therefore, we recommend a legal civil wedding ceremony in your hometown and a symbolic ceremony and celebration in Puerto Vallarta.
How Expensive is a Destination Event or Wedding for Other Guests?
While you may not invite everyone to a destination wedding or event, the good news is that the people who want to spend time with you and share in this celebration with you will. On the other hand, the people who are not that close to you will not make an effort to come. In addition, if you plan your event far enough into the future, you give everyone time to plan, save and be with you on your joyous day. So, in a way, a destination wedding can be the more affordable option.
Do We Need to Physically See The Venue Before The Wedding Day?
Through the help of our concierge and possibly a wedding planner, you do not need to make an additional trip to see the wedding venue. However, if you want to have a quick getaway and learn more about Puerto Vallarta, then, by all means, come. All you need to do in this case is make an appointment with one of our staff members to see the villa. Just be sure to program your visit ahead of time to ensure that the villa is not being rented on the day you want to do a quick walk-through. 
What Are The Cancellation Policies?
At Villa Experience, we use the standard deposit requirements and follow typical cancelation policies for vacation rentals. Deposits are nonrefundable unless we can rebook the villa for the days you had made a reservation. Even then, there is a 20 percent facilitation fee.
We recommend purchasing traveler's insurance directly after making your villa rental. We have worked with Travelguard.com. The most crucial aspect of working with companies like Travel Guard is buying the coverage immediately after making your reservation. They will give you coverage for your rental, providing you make the purchase no later than 14 days after your villa reservation.
Other Policies to Consider!
Aside from the event itself, the property may have restrictions in place that relate to having visitors in the villa. Outside guests are people that do not sleep on the property. In most cases, you need to tell the house manager or owner that you will receive visitors, and you will need to get approval for these visits. There may be additional fees when you receive outside visitors with some properties. If this happens, you can contact the concierge and program certain group activities, so you can enjoy the company of the people you are with without having to follow property restrictions.
Another concern will be noise. Most villas have noise restrictions they must follow. So an estate may require guests to quiet down after 11 pm. This restriction includes live music, fireworks, a DJ, and other loud noises; however, if you plan on having an event that will go on into the wee hours of the morning, contact our staff to recommend villas that have fewer restrictions.
Can I Cancel My Reservation?
Each property is privately owned, so you need to review the cancelation policy in the rental agreement. In general, you may cancel with 70 percent of the rental price; 30 percent remains as the facilitating fee, providing we can re-rent the property for the actual rate on the exact dates. The only exception is Holiday reservations which are non-refundable.
We suggest you buy travel insurance upon making your reservation, so if you need to cancel, your insurance provider can reimburse the money you have already paid for your Puerto Vallarta trip.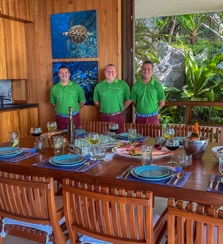 Description of the staff members and services at the Puerto Vallarta villas.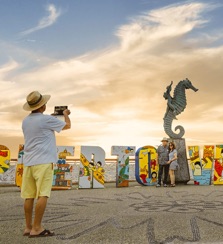 How to take advantage of the Villa Experience concierge services & benefits.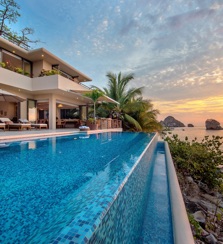 Most common questions about luxury villa rentals in Puerto Vallarta.