Punta Mita Wedding Venues and Villas
Discover the Best Punta Mita Wedding Venues and Villas
When choosing Punta Mita wedding venues and villas, there's no shortage of breathtaking and unique options that suit various needs. However, navigating the many choices while keeping in mind your budget, preferences, and more can be a daunting task. That's where Villa Experience comes in. We provide only the best private villas and wedding venues in Punta Mita. We strive to curate an elite list of properties that fulfill your desires and wildest dreams.
Host Your Destination Wedding in Punta Mita's Dream Settings Punta Mita is Mexico's tropical paradise's crown jewel, with luxurious private villas surrounded by pristine white sand beaches and crystalline turquoise waters that serve as your breathtaking island escape. It's the perfect location for those who want a beautiful beach wedding steeped in luxury and relaxation.
Exclusive Collection of Luxury Wedding Venues in Punta Mita
Say "I Do" at Your Private Villa
featured
Pay 14 Stay 16 Nights
Pay 7 Stay 8 Nights
Your Wedding Trip to Punta Mita
Your Private Villa in Paradise
Your wedding trip to Punta Mita can double as the incredible getaway you've been dreaming of, with world-class Jack Nicklaus golf courses, luxury shopping, stellar service, and ample privacy to escape and relax comfortably.
Hike the Monkey Mountain, go whale watching in Banderas Bay, or catch some waves at one of the world's best surfing destinations. At the same time, we take care of all the details for your destination wedding. So relax and enjoy your time in Mexico's stunning gateway to paradise.
Say "I Do" at Your Private Villa in Paradise. For a venue that serves both as luxury accommodation and as the perfect setting for the upscale beach wedding of your dreams, choose from our stunning private villas in Punta Mita. Get ready in opulent comfort and privacy before your ceremony.
When you're ready, ensure that your gorgeous, polished look remains that way with zero travel time to another venue! Then, walk down the aisle against the backdrop of the most magnificent sand and surf on Earth. Enjoy an exclusive, private reception with your nearest and dearest.
It's the ideal solution for beautiful, intimate ceremonies and receptions that celebrate you and your beloved in style, with a space you can customize to suit your needs.
Why Choose a Wedding Venue with Villa Experience?
Punta Mita is a prime location because it's lush, beautiful, and has many fabulous amenities. However, this means a wealth of private villas and wedding venues to choose from when planning your special day. It can be overwhelming to sift through hundreds or thousands of listings on your own while trying to book flights, coordinate with relatives, and more.
Villa Experience takes the guesswork out of selecting the perfect private villa or wedding venue for your special day in Punta Mita. Our knowledgeable team takes your needs into account. It makes expert suggestions for private villas and wedding venues that fit your requirements and guarantees you'll have a show-stopping event that you and your guests will remember fondly for years to come.
Start Planning Your Perfect Private Villa Wedding Today Whether you know precisely the kind of private villa or wedding venue you'd like for your destination wedding, or you're just getting started and need some innovative ideas for how to host your perfect wedding at a villa, we're eager to help! We'll balance your needs with availability, budget, and more. We're always happy to answer any questions and offer expert advice.
We'll even advise you on the most trusted local wedding planners to ensure that you receive high-quality assistance and impeccable service when planning your perfect Punta Mita wedding.
Other Wedding Destinations in Mexico
Your Wedding Villa Experience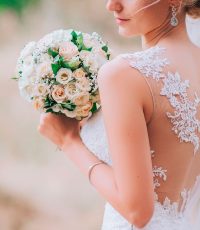 Puerto Vallarta Wedding Villas
Tie the Knot in Paradise - Puerto Vallarta Wedding Villas
Los Cabos Wedding Villas - The Perfect Blend of Beach and Desert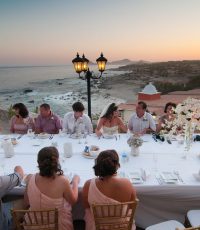 Riviera Maya Wedding Villas
Riviera Maya Villas - Say "I Do" on Pristine Beaches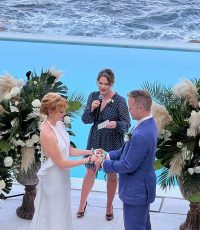 Mexico Wedding Villas - Exquisite Venues for Your Big Day