Puerto Vallarta International Airport Expansion Begins! Here's What's to Come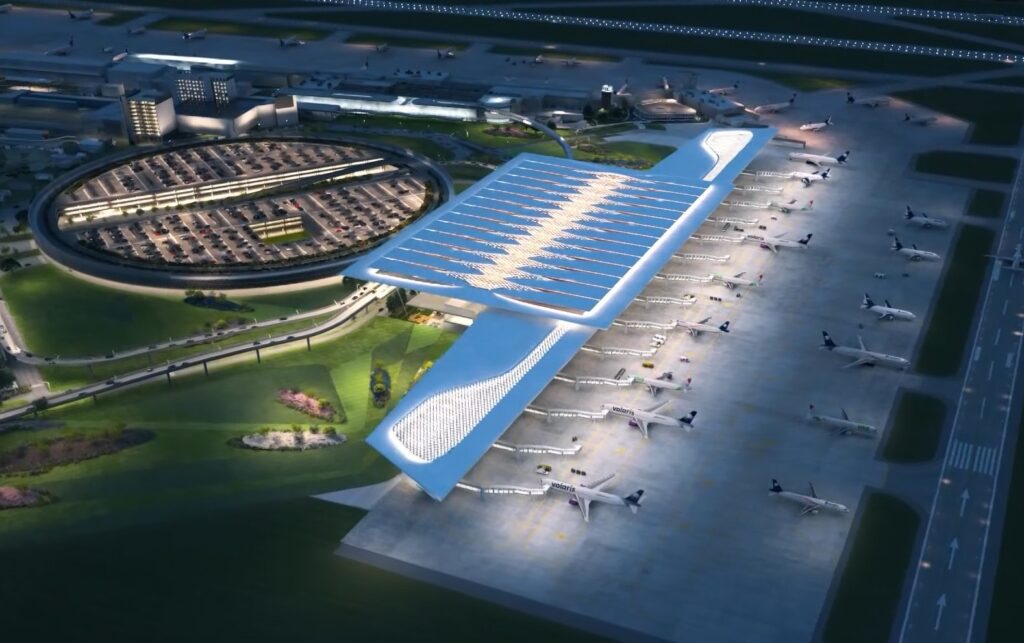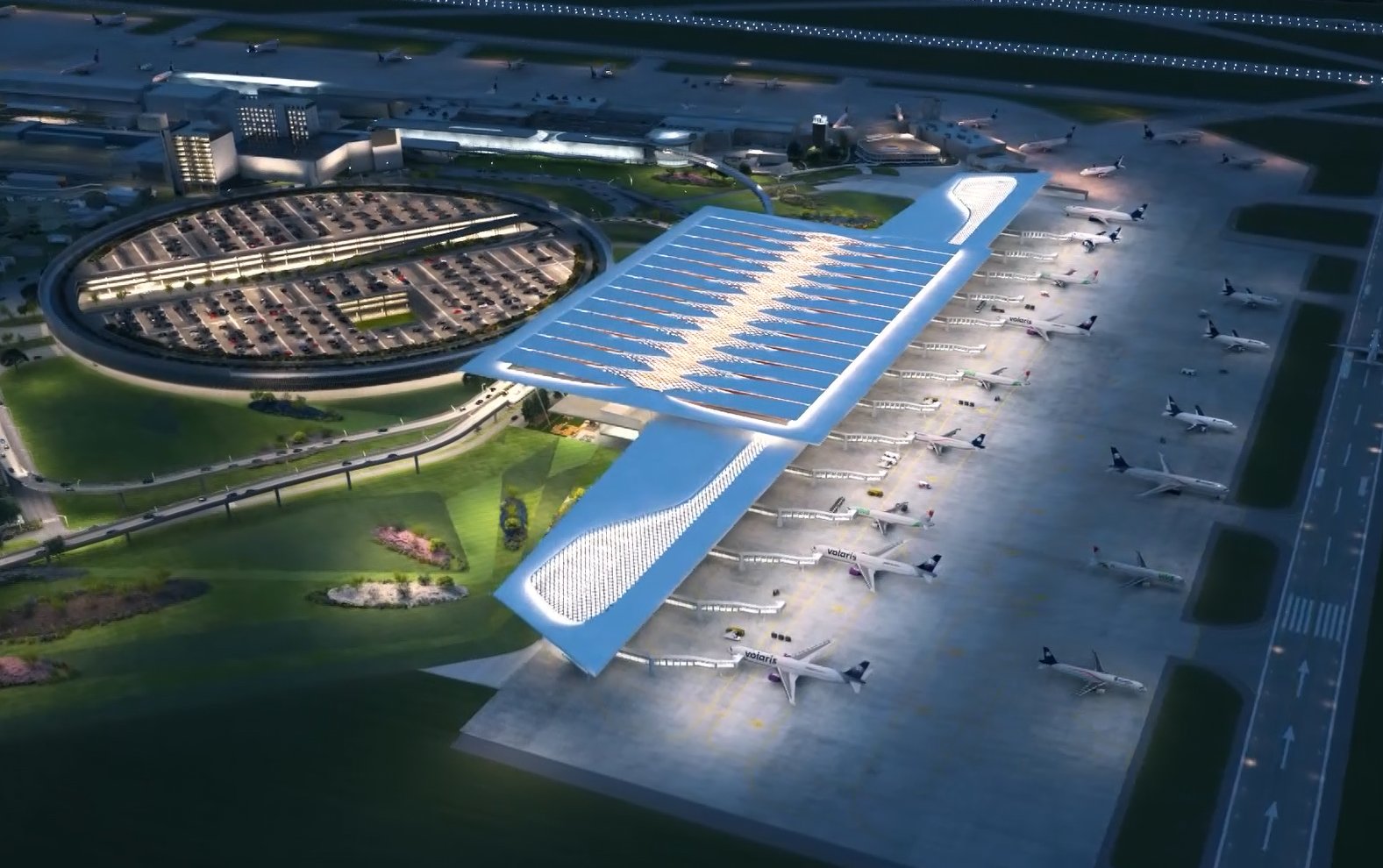 The Gustavo Diaz Ordaz International Airport in Puerto Vallarta, Mexico, is the eighth busiest airport in the country. Offering 13 national and 40 international routes, it serves various destinations along the Pacific coast from Cabo Corrientes and Costa Alegre in the south all the way to the Riviera Nayarit in the north (Nuevo Vallarta, Cruz de Huanacaxtle, Punta de Mita, Sayulita, Lo De Marcos, San Pancho, and Bucerias). The airport has an exceptionally high volume of tourists each year, with an estimated 5.8 million seats available on flights coming into Puerto Vallarta in 2021 alone.
The current configuration of the airport poses a problem where it often has to contend with dozens of arrivals in just a few short hours. Being entirely saturated with travelers, it receives more people than it can handle at any given time, often resulting in long lines and delays. Travel in Puerto Vallarta is projected to continue increasing over the upcoming years, making an expansion urgently necessary.
Plans to Double Capacity with Terminal 2: Construction Underway August 29th
An estimated 7 billion peso new expansion project plans to double the arrival capacity, meaning the airport will soon be able to handle approximately 10-12 million arrivals each year. The addition of terminal 2 will increase boarding gates from 11 to 19 as well as remote boarding gates from 9 to 16. With these additions, waiting areas will be less crowded, and departure gates will have a much smaller chance of being changed at the last minute. From personal experience, flying out of Puerto Vallarta can become confusing as gates often change instantly without prior notification!  
The new building will include a redesigned customs and immigration process to create a more accessible experience for the traveler. Documentation counters will be increased from 93 to 151, while security filters will increase from 8 to 18 lines. Migration modules will also be increased to 30. The new design also comes with state-of-the-art technology where luggage can be scanned before travelers arrive. This will eliminate the need to drag luggage through the customs line and wait to be called. Facial recognition readers will also be an added feature for passengers. Once completed, Terminal 2 is expected to be over 68,000 square meters, providing plenty of new space for shops, restaurants, bars, and lounges. The outside will also be getting an excellent renovation, with resources invested in improving the runway, platforms, streets, roads, parking lot, and control tower. 
Construction on the new terminal began on August 29th, 2022, with an estimated two years until completion (October 2024). The project will occur in two stages, one concluding in 2024 and the other between 2025 and 2029. With the new expansion of Puerto Vallarta's Gustavo Diaz International Airport, it will become one of the leading transportation hubs on the west coast.
The First Zero Energy Airport Terminal in Latin America
One of the most exciting things about this expansion is that it will serve as the first Zero Energy Airport (NET Zero certification) in Latin America. This means that the airport will utilize standards to reduce carbon dioxide emissions and pollutants to absorb as much carbon emissions as it puts out. With an estimated 7.5-year timeframe and multiple strategies, the airport is projected to reduce energy consumption by 40% and water consumption by 35% compared to other airports of similar characteristics. This will be achieved through the addition of approximately 8,000 solar panels on the roof of the building, geothermal batteries, an architectural design that reduces the use of air conditioning, and an effective water management system that reuses 100% of the gray, black, and blue water generated inside and outside of the terminal. 
According to the architect, Benjamin Romano, the building will have "large ceilings, " similar to a baseball player's cap. The same is true with a tower; if you don't protect the building from the sun, you have to cool it down." He further stated that the design is considered passive architecture, a current trend where "light will enter, but not the sun." Leading the way in sustainability, the airport also plans to include hanging and potted plants throughout the entire building. Not only will this create a lush, tropical ambiance, but it will also naturally take in carbon dioxide as a part of the photosynthesis process.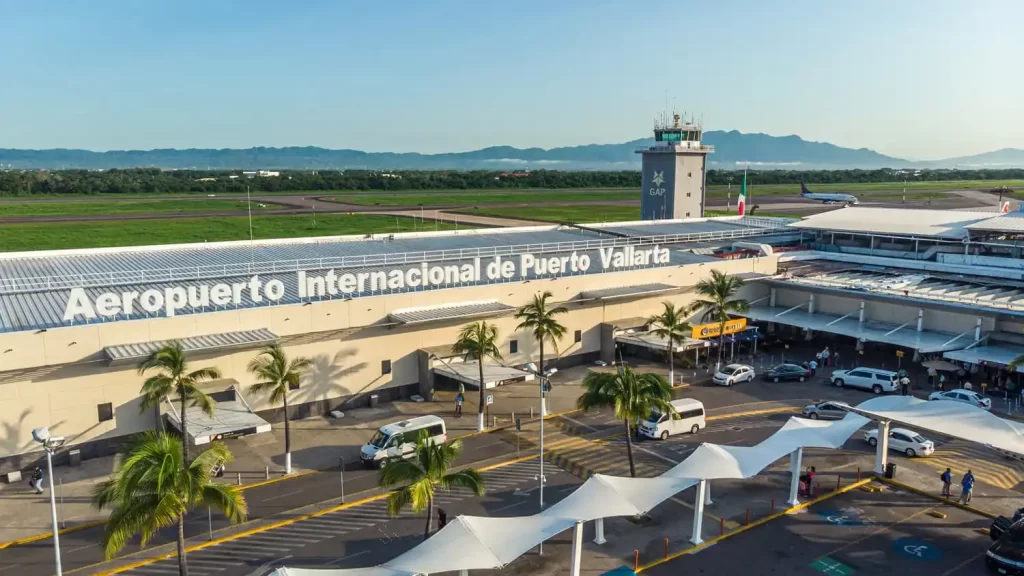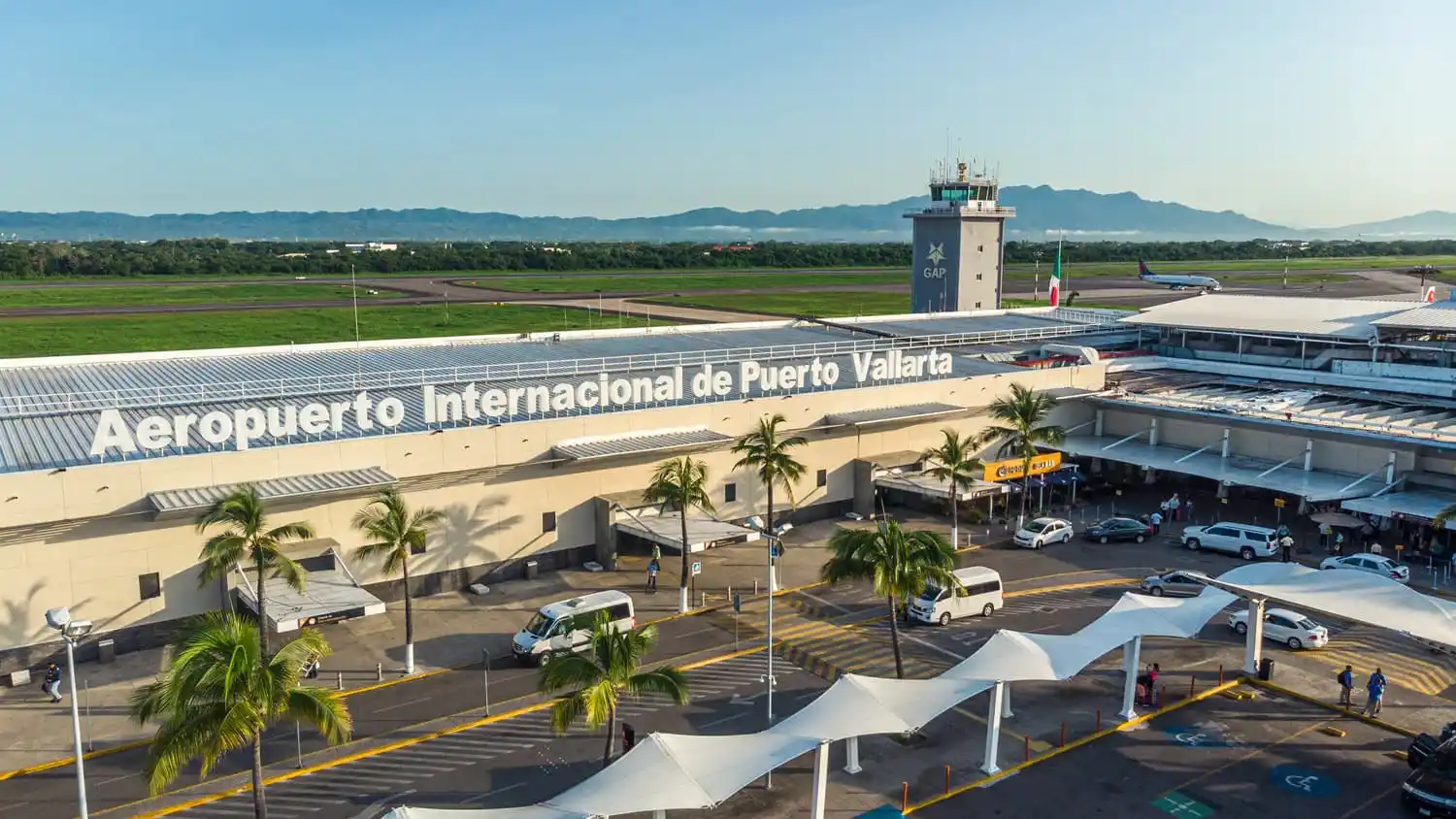 The Most Highly Anticipated Venture in Puerto Vallarta
With the exciting news of construction, travelers can look forward to a less crowded, more spacious, sustainable, and state-of-the-art airport. Departing travelers can feel at ease with a locked-in, assigned gate as they dine in style or enjoy a margarita before takeoff.
Those arriving in Puerto Vallarta can look forward to an expedited process through baggage claim and customs as they make their way through the airport quickly and efficiently. With a constant demand for more Puerto Vallarta flights, travelers can also anticipate cheaper flights into the city due to the excellent supply. As it will serve as an example for other airports, The Gustavo Diaz Ordaz International Airport expansion is one of the town's most highly anticipated ventures!