Los Cabos Villa Vacation Concierge
Your Personalized Villa Concierge!
Taking advantage of the Villa Experience Concierge Service at each of our villas has many benefits.
Your concierge can arrange every aspect of your trip, especially if you don't have the time, expertise, or inclination to do these activities yourself.
Taking advantage of the Villa Experience Concierge Service
Our Cabo concierge service can arrange your holidays, recommend and make restaurant reservations, give recommendations, find a gym, purchase flowers, buy gifts, arrange a party, and more. It is a bit like having your own virtual assistant who takes care of it all.
Our service can take care of the errands too. We arrange to pick up your dry cleaning, manage the grocery shopping, find excellent Cabo event tickets, and more. The concierge's job is to pamper you and make you feel special. We take our job seriously and do everything possible to ensure you are pampered during your stay.
The concierge adds the attention to detail that private luxury villa renters want. These services can range from the very inexpensive to the most extravagant and anything else you need. In Los Cabos, your concierge can do just about anything, providing it is legal and ethical.
Your Concierge Takes Care of Everything
Don't worry when you don't have the time to research, plan, and make everybody happy on the trip. The concierge can work it all out. The concierge service manages the creative ideas and gives suggestions that everyone will love.
They are a resource of information you won't want to be without and can inform you of the best food, places, and things to do in Cabo. They can even recommend what you should pack on your upcoming trip. Your concierge is here to help, so avail yourself of these services as they could make all the difference in the world and the quality of your trip.
Your concierge can create an extraordinary experience by ensuring that everything about your trip is ready. He steps in to get things done when you can't.
Schedule Your Airport Pickup
You and your traveling companions will feel spoiled as your concierge will arrange for someone to pick you up if you so desire. Once your driver arrives, you will be on your way to starting your incredible Cabo vacation.
Your Cabos Villa concierge will ensure that the shopping and the meals for your first night and morning are ready when you arrive. There is nothing like coming to your home away from home and having a spectacular dinner waiting for you; A dinner as delicious as any you will find at any 5-star hotel prepared.
When traveling with family, you may need special equipment for the little family members. Your concierge can find equipment rentals, a babysitter, and anything else your children need. In addition, they ensure that a crib, high chair, and anything else is set up and ready for your child's arrival.
The Los Cabos villa concierge can even find you the aquatic play equipment you might want; paddleboards, surfboards, snorkeling gear, floats, and other types of rental equipment.
Los Cabos has many seasonal events to enjoy. Your concierge can tell you what is happening in the community during your stay. They can also arrange golfing, deep-sea fishing, snorkeling, or diving activities.
The concierge can make your ATV rentals, help find the best adventure tour or event for everyone at your party. They will help you find something fun for the kids, something exciting for the adventurous, and anything else you need, like a quiet dinner under the stars.
Although your concierge is not directly responsible for your housekeeping needs, they make sure everything is as it should be and will handle problems that arise from poor housekeeping or a housekeeper's inability to attend your stay.
Although the master behind the culinary delights of your villa is the house chef, it is the concierge who coordinates special requests, dinners and organizes the shopping, entertainment, flower delivery, and any other detail that makes the dinner a true delight.
Whether you want a personal masseuse, a unique facial, or any other beauty treatment, your concierge will know where to make the appointment and ensure you have transportation to and from the salon or clinic. If needed, you can make arrangements before your arrival to ensure the salon or masseuse makes time for you.
Contact your Los Cabos villa concierge if you wish to meet with a personal trainer, coach, or yoga master. They will locate the best trainers or experts in the area and make sure they visit the home throughout your stay for the number of times you wish.
If your property is pet friendly and you have brought your puppy, your concierge service can help you find a local groomer, a dog walker, or a vet to help tend your pet while on vacation. Your pet can enjoy his stay just as much as you do. In addition, your concierge will likely have some idea about where you can find special treats, food, and accessories.
If you have a special event or want to create memories of your stay in Los Cabos, you may need the help of a professional photographer to make a few permanent memories of your trip. All you need to find this exceptional service is to contact your concierge, and your wish becomes a reality.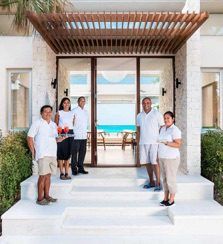 Description of the staff members and services at the villas.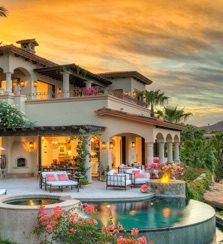 Most common questions about luxury villa rentals in Los Cabos.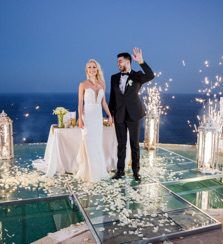 Terms and conditions when having a wedding or event at a private villa in Los Cabos.