Los Cabos Villa Rental Staff & Operation
Fully Staffed Villa Rentals in Los Cabos!
Imagine yourself walking up to the door of your luxury villa, having it opened by your personal butler
, and taking in the view of "the end of the land and the beginning of the ocean," as the locals refer to Los Cabos. It is an amazing experience
and we ensure that every detail has been thought of before you walk in the door.
Preparing The Villa for Your Arrival
We are here to make your dream come true. Before you arrive, we assist by stocking the house with groceries. We ensure that your first meal is prepared and ready before you arrive, and when you wake in the morning, your breakfast will be waiting for you. We arrange for special events, place flowers in the home, arrange for entertainment, live music, childcare, and baby cribs.
Staff members focus on giving you an incredible vacation experience. Staff members depend on these gratuities to meet their expenses. An approximate tip should be about $10 to $15 per guest per day. The money is then pooled and split among the staff members at the end of your stay.
The Staff on Call During Your Stay
All Los Cabos villa rentals come with housekeeping services to ensure the property is always beautiful and exquisitely laid out for your stay. The staff or our concierge service can also work with you on any requests such as special foods or shopping recommendations. At an additional cost, you can also add a Chef that prepares three or two meals a day, plus snacks. As a result, guests often express their requirements the day before meal preparation.
Remember to reimburse the staff members for the cost of groceries and cabs to run errands. You'll need to offer cash for these receipts, which can be in the local currency or dollars at the day's exchange rate. The average amount you will pay for groceries is $30 to $40 a day per person for regular meals. This approximate include beer and liquor. However, this inaccurate cost changes if you purchase high ticket items like steaks, fine liquor, and wine.
If you are a fitness buff and need a fitness coach, we will make a professional available to meet with you in your home. In addition, we have you covered if you wish to organize a party or a photoshoot. Our services help ensure that your Los Cabos stay luxurious and exciting.
For activities, special requests, or to help plan your trip, you can contact the in-house concierge service to find activities and services that don't come with the house.
Transportation To and From Your Villa
If you want private transportation to your villa, contact the concierge before arrival to request an airport pickup or a drop-off. You can make these arrangements before arriving in Los Cabos.
At Villa Experience, we strive to offer our guests every comfort and amenity available in Los Cabos.
Our homes are staffed by a team of professionals who have years of experience providing superior hospitality services.
To help you understand our rental homes and the level of luxury you will experience at one of our villas, we have compiled a list
of the villa staff members and described how they would assist you during your stay.
The property manager's responsibility is to ensure the house is in order and that everything runs smoothly. His tasks include paying attention to the guests and ensuring that staff members meet their needs. In addition, managers work diligently to make guests' stay enjoyable, including dealing with employees, preparing the home for special requests, and managing reservations.
The villa experience is never complete without an experienced chef who creates wondrous and tasty creations. These masters of the culinary arts are always making something ingenious for guests to savor.
There is a maid, butler, and outdoor staff member to make sure the villa is beautiful and ready for guests to enjoy. Our luxury villas feature full housekeeping and butler service that envelopes you in luxury and comfort. You will always be able to turn to a loyal staff member to help you with this problem.
To experience the ultimate Los Cabos vacation experience, you should turn to the concierge. They will think about your stay and suggest what you can and want to participate in Cabo. He works on finding suitable activities or works to ensure your private events come to fruition in every way possible.
Consult your concierge to plan your day, book your restaurant and negotiate your custom tours and adventures. The concierge avails you with local knowledge and resources about Los Cabos, the villa, and all of the available attractions for the season. Your Los Cabos concierge is your travel assistant who helps you navigate the information and activities to find the ultimate experience.
We also make a spa treatment staff available for guests who want to receive a relaxing massage in the privacy of their homes. Surrender to ultimate relaxation with a private masseuse. Enjoy a massage from eh comfort of your villa given by a professional therapist.
Because maintaining and running a villa requires maintenance and work, auxiliary staff members do not generally interact with the guests. Still, they ensure that the property remains well kept and fully functional. These staff members include security guards, gardeners, and handypersons.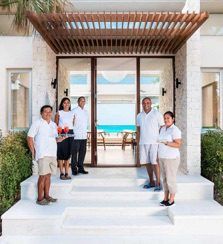 Most common questions about luxury villa rentals in Los Cabos.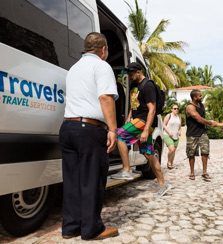 How to take advantage of the Villa Experience concierge services & benefits.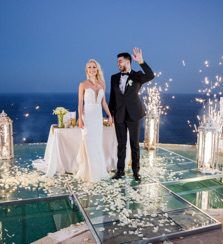 Terms and conditions when having a wedding or event at a private villa in Los Cabos.