Las Terrazas Condo Rental
Las Terrazas Punta Mita Vacation Condo Rentals

Each of our vacation condo rentals at Las Terrazas is fully equipped with everything you need to enjoy your vacation. Villa Experience offers luxury villa rentals at Las Terrazas within the gates of Punta Mita, Mexico. In addition, our private condo rentals include a  housekeeper and on-site concierge.
Concierge & Premier or Sports Membership included
The ultimate Villa Experience
Las Terrazas Condo is a perfect example of an indoor/outdoor lifestyle inside the gates of the Punta Mita Resort. These beautiful and elegant 27-unit condominiums comprise three modern buildings that seem to descend from heaven to the manicured grass of the 14th fairway of Punta Mita´s Jack Nicklaus Pacifico Golf Course. The condos have been named: Pacifico, Bahia, and Golfo.
The first thing you will notice upon arrival is probably the beautiful warm sand color of the walls, a look that seems to be endemic to the environment. Although the buildings are only three stories, each one features an elevator for its guests' commodities. Inside, you will find units with two or three bedrooms, plus such a popular lately flex room and 3.5 or 4.5 bathrooms.
The air flows without limits in these open spaces, and multiple temple glass walls won't stop you from admiring the views, no matter where you are. Sometimes, it isn't easy to distinguish outdoor areas from indoor ones, a warm feeling you will cherish during your stay. However, the details have been mastered. Tropical wood carpentry, marble bathrooms, and stunning stonework exhale elegance and good taste.
Elegant earth colors and overwhelming greenery guarantee visual vacations, and the gentle breeze from the ocean will constantly remind you that you are in paradise. You can either stay on your extended terrace with a wet bar or join your neighbors in two gorgeous onsite pools. Around Las Terrazas, everything is just a golf cart ride away: beach clubs, golf clubs, tennis clubs, fitness clubs, and St. Regis and Four Seasons Resorts. As a tenant or owner, you will enjoy reduced fees at the world-class golf courses and other attractions and amenities of Punta Mita.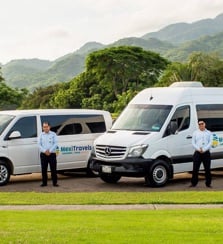 Punta Mita Concierge Services
Our dedicated concierge service helps to create tailor-made vacations for all of our clients.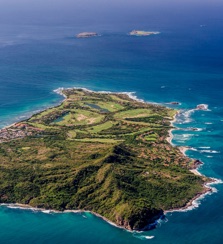 The major Communities in the Punta Mita Peninsula and the features set them apart.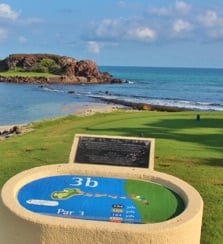 Pacifico & The Bahia Championship Golf Courses. Everything Begins at The Punta Mita Club House.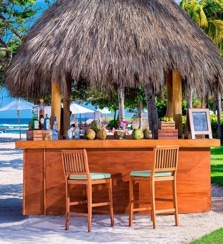 Punta Mita Beach Clubs, Spa & Kids Club
Exclusive Residents Beach Clubs including Spa Services, Kids Club and Amenities.
Frequently Asked Questions
Latest News & Activities in