Large Group Vacation Rentals in Puerto Vallarta: The Ultimate Guide!
Puerto Vallarta is a picturesque destination for vacations that accommodates groups of all sizes. The stress of finding appropriate accommodations for an extensive assembly of friends or family can be a daunting task. However, the solution is within reach, and you don't need to feel overwhelmed. Private villa rentals are the pinnacle of personalized and exclusive experiences that offer a more relaxed and enjoyable stay than typical hotel lodging.
This guide provides a comprehensive view of the advantages of opting for a villa rental over standard hotel accommodations. It also highlights some of the best properties suitable for large groups in Puerto Vallarta. Furthermore, we will delve into the various activities and attractions available in the area and how to maximize your vacation for the ultimate experience.
Why Should You Consider Villa Rentals for Large Groups?
Private villa rentals offer a multitude of benefits, especially when compared to traditional hotel accommodations, especially for larger groups. Here are just a few reasons why you might want to consider a villa rental:
More space: Villas provide ample space for large groups, with multiple bedrooms, bathrooms, and common areas.
Personalized experience: Villas offer a customized experience that caters to your group's specific needs and preferences, with amenities like private pools, outdoor lounges, and more. Greater privacy: Villas offer greater privacy than hotels without worrying about noisy neighbors or crowded common areas.
Personal staff: Villas come with individual staff like housekeepers, chefs, and concierges to attend to your needs. More cost-effective: Renting a villa can be more cost-effective than separate hotel rooms when split among several people.
Top Luxury Villas for Large Groups in Puerto Vallarta
Villa Experience offers several luxury villas in Puerto Vallarta that are perfect for larger groups. Here are some of our top picks: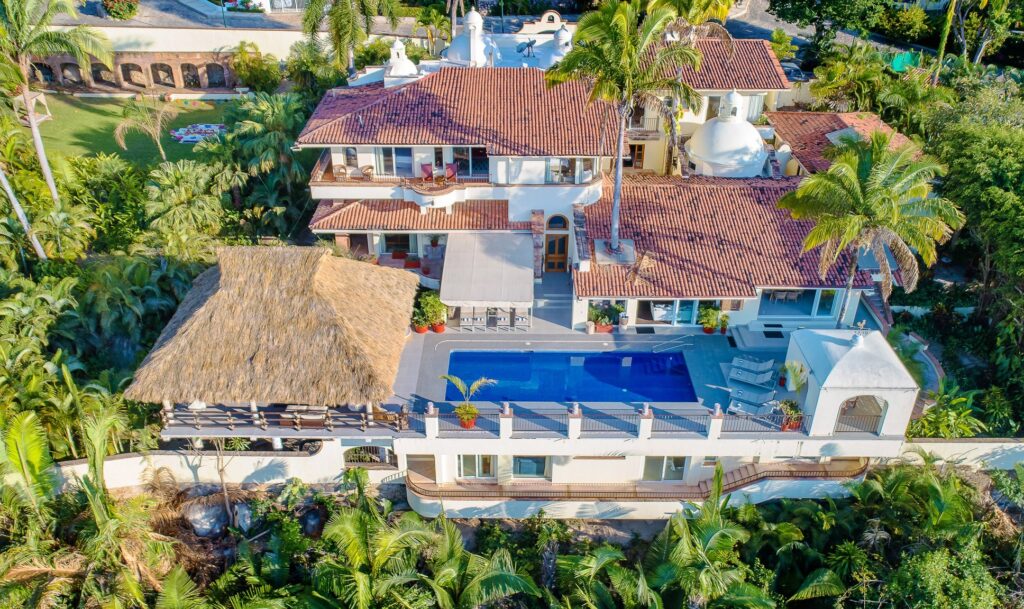 Casa Peregrina is a stunning private villa in the Sierra del Mar Residential Community, offering a park-like setting of manicured gardens and the lowest construction density on Puerto Vallarta's south shore. This fully staffed villa features ten private suites with en-suite bathrooms, air conditioning, and security safes. The villa's soaring ceilings, incredible stonework, and arches provide a luxury hacienda style with contemporary living amenities.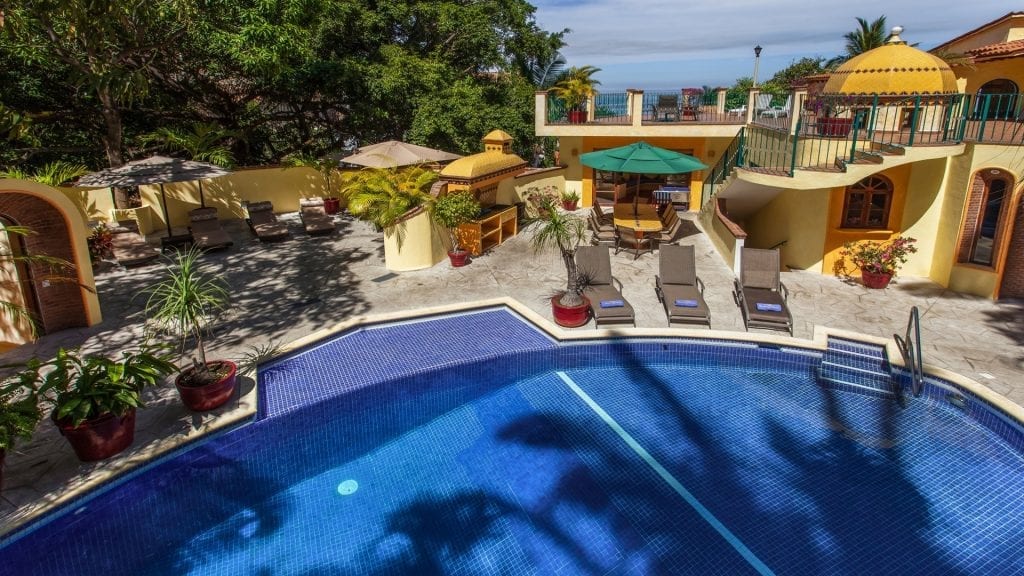 Casa La Villita is one of the largest villas in the area, with 14 bedrooms and space for up to 30 guests. The villa is just steps away from the beach and only a 15-minute walk from the downtown area.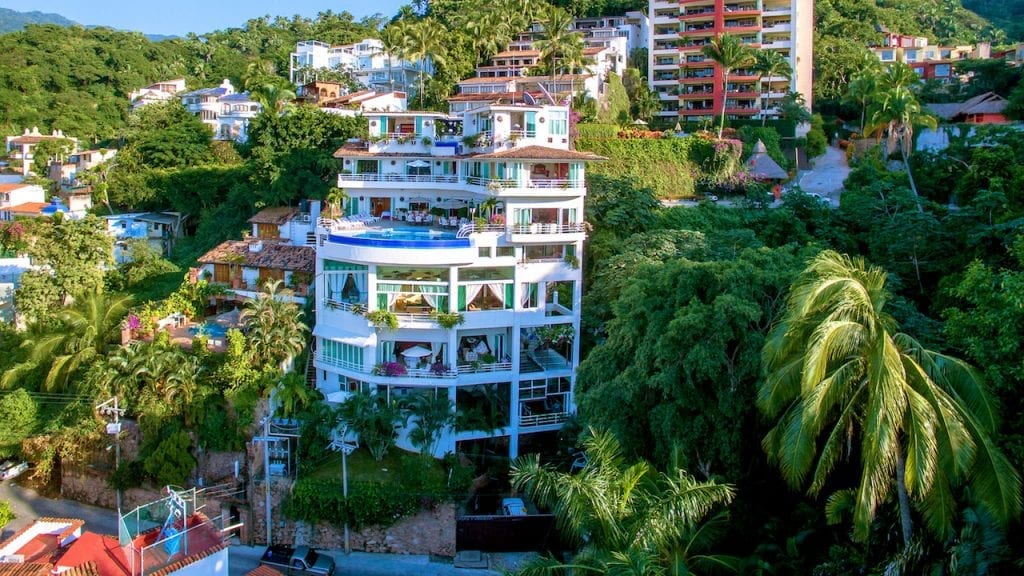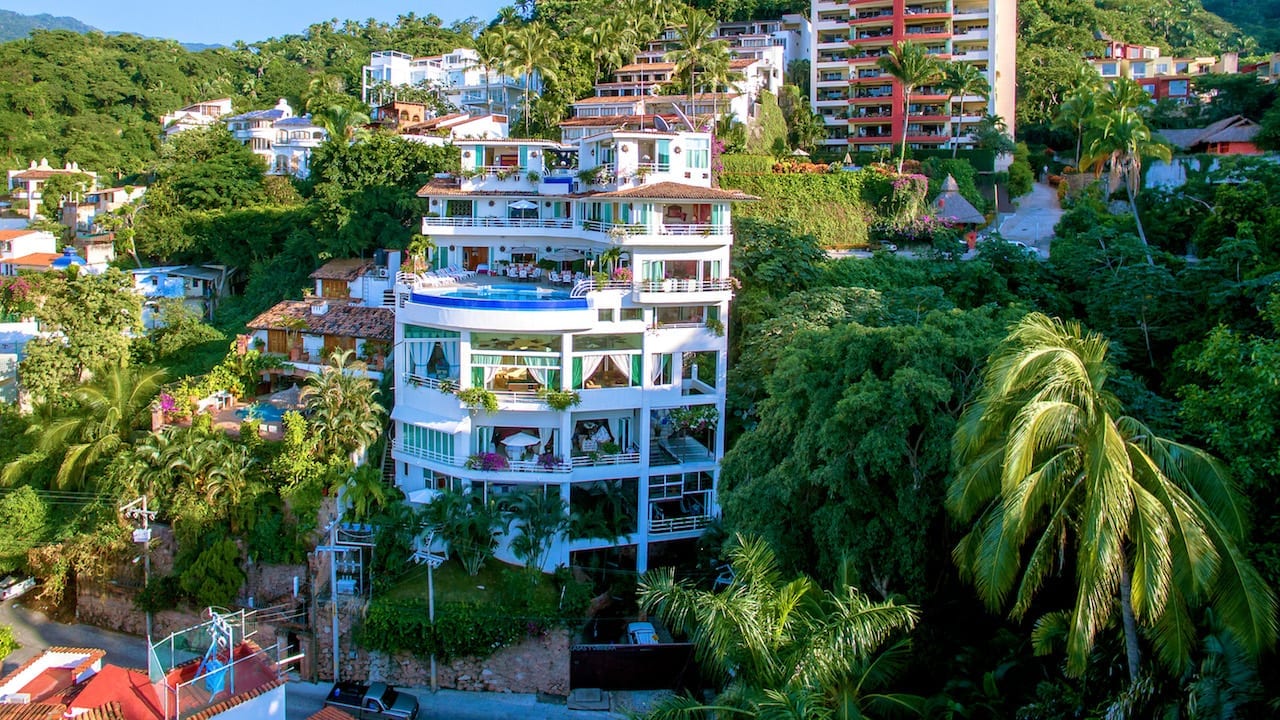 Casa Yvonneka is a luxurious hillside villa with stunning views of Puerto Vallarta and the Bay of Banderas. The villa features nine spacious suites, each with private terraces, and can accommodate up to 24 guests. The villa's infinity pool, large living and dining areas, and gourmet kitchen are perfect for entertaining.
Villa Magnifico is a grand 25,000-square-foot villa with ten bedrooms, ample living and dining areas, and a vast deck and pool. The villa's modern open floor plan is perfect for large groups, with space for up to 20 guests. The villa is ideal for significant events, weddings, family reunions, and other group gatherings.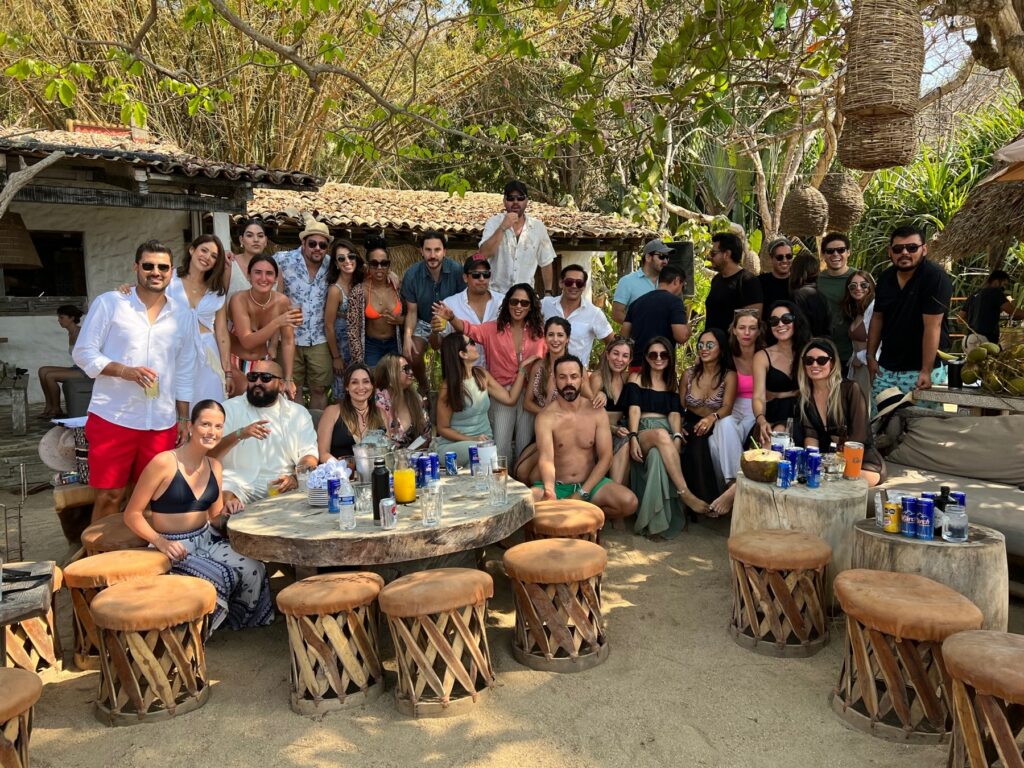 Activities and Excursions for Large Groups in Puerto Vallarta
Puerto Vallarta offers many activities and attractions for visitors of all ages. Here are just a few ideas for things to do during your stay:
Relax at the beach: Puerto Vallarta offers some of the most beautiful beaches in Mexico, with crystal clear waters, sandy beaches, and sunny weather year-round. Some of the best beaches in the area include Playa de Los Muertos, Conchas Chinas, and Playa Mismaloya.
Shopping and dining: Downtown Puerto Vallarta has many shopping and dining options, from street vendors to high-end restaurants. Puerto Vallarta, a scenic Mexican city on the Pacific coast, offers an array of extravagant experiences to those seeking a more upscale vacation. Consider exploring the Marina or Nuevo Vallarta areas for a luxurious and personalized stay.
Indulge in self-care and relaxation at one of Puerto Vallarta's numerous five-star spas. Here, you can immerse yourself in a world of pampering, enjoying massages, facials, and other world-class spa treatments.
During the winter months, from December to March, the waters off the coast of Puerto Vallarta become a sanctuary for humpback whales during their annual migration. Embark on a whale-watching tour to marvel at the majesty of these magnificent creatures up close.
Puerto Vallarta is also renowned for its abundant deep-sea fishing opportunities. Regardless of your expertise, you can spend a day fishing on the high seas and enjoy the city's reputation as a fisherman's paradise.