Riviera Maya Vacation Villa Rentals for Larger Groups!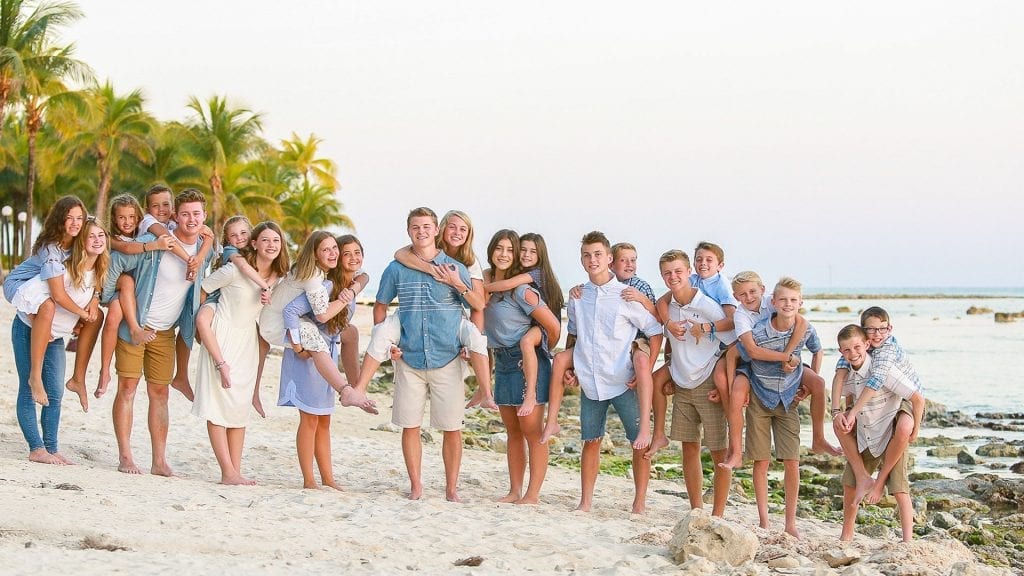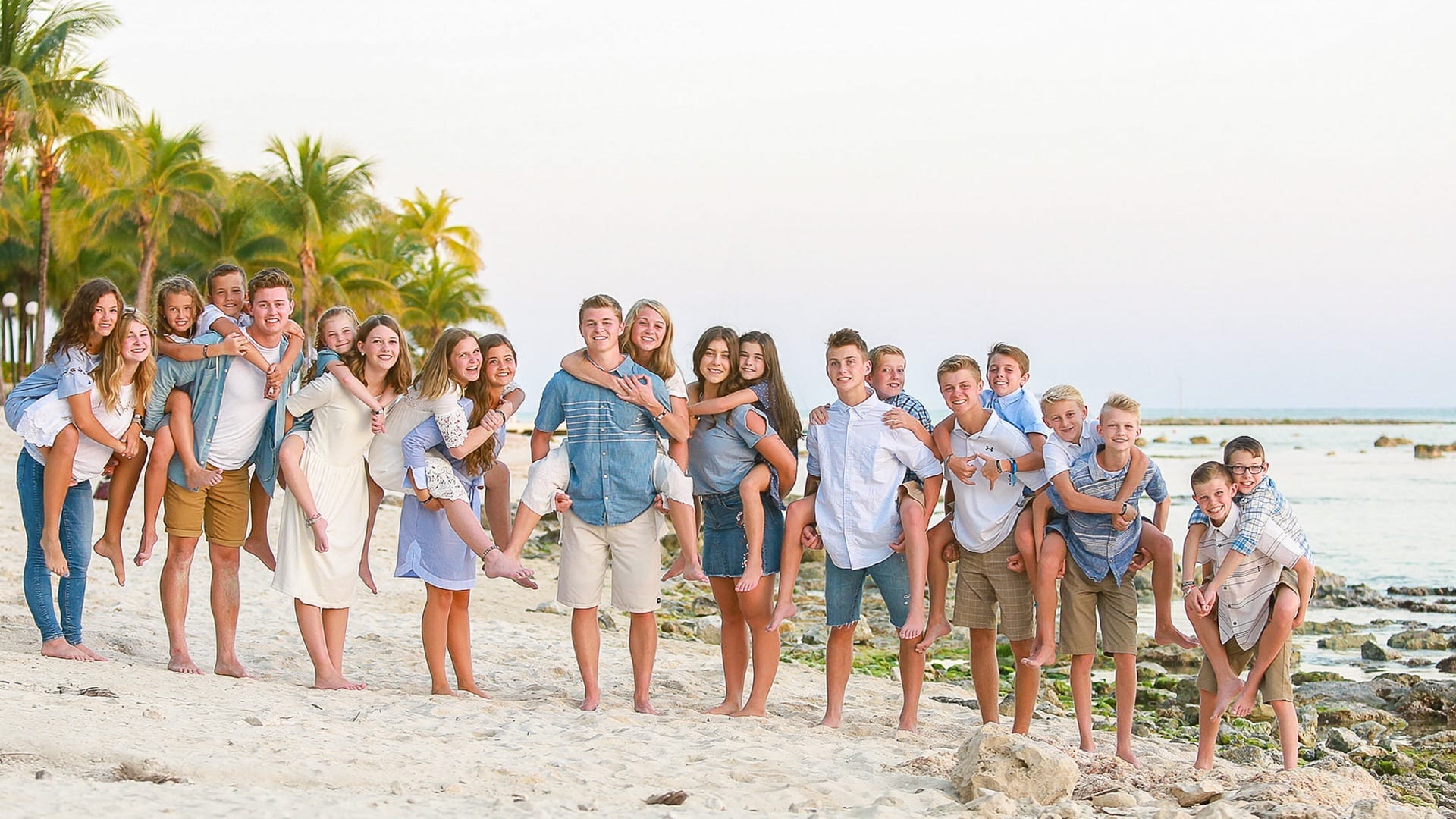 Traveling with larger groups can be stressful: Picking the perfect luxury villa, finding enough and fitting rooms for all guests, arranging transfers, making dinner reservations, etc. All that can turn a relaxing vacation into an organizational nightmare. When traveling to the Riviera Maya, a luxury vacation in a private villa is the perfect option for many travelers. Whether it's a family reunion, anniversary, or corporate retreat, a luxury villa's personal, exclusive, and customized experience will surpass every five-star resort at a similar price point.
A luxury villa rental is ideal for larger groups, offering the ultimate luxury vacation experience with privacy, unlimited flexibility, and exclusive service that outshines every five-star hotel. This makes a villa the perfect venue for family reunions, birthday parties, anniversaries, or corporate events. At Villa Experience, we have a portfolio of luxury villas along the Riviera.
Maya is suitable for groups of 20 or more people. Guests will enjoy private suites with en-suite bathrooms and generous, thoughtfully designed indoor and outdoor lounge and dining areas where guests can meet, dine, and entertain. Fun activities at the villa include sunbathing at the pool, yoga and spa treatments, BBQs, cooking classes, movie nights, and stargazing, to name a few.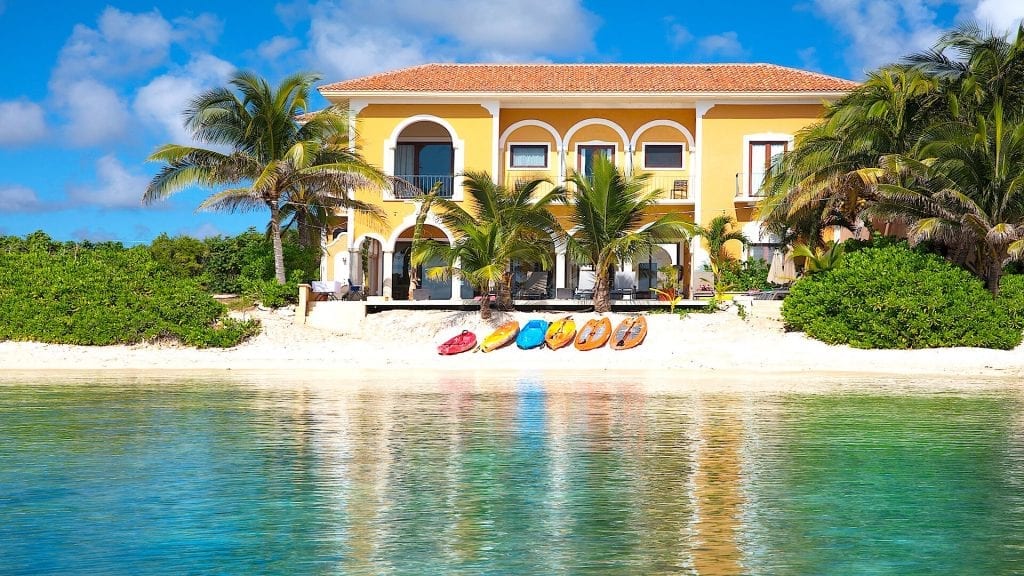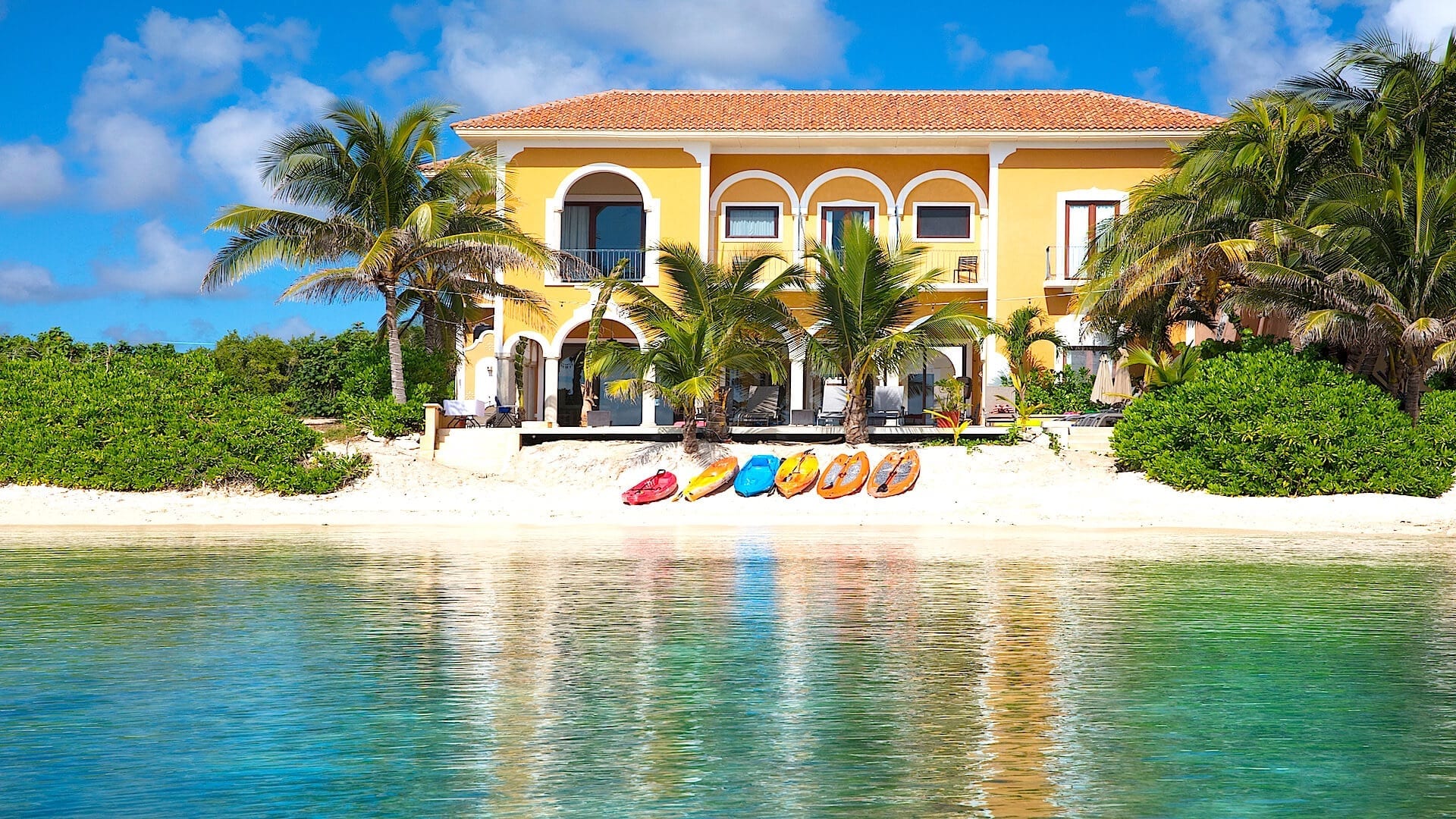 Riviera Maya Hacienda Estate
Located in Puerto Aventuras, on a semi-private stretch of beautiful Fatima Bay Beach, Hacienda Estates is undoubtedly one of the most prestigious and expansive luxury villas in Riviera Maya, if not in all of Mexico. Hacienda Estates consists of three neighboring properties that can be booked individually or combined: 
Hacienda del Mar with 15 suites, Hacienda Magica with 14 bedrooms, and Hacienda Corazon with ten bedrooms. The entire estate offers enough space for up to 78 guests if booked together. All three villas have pools and jacuzzis and are beautifully furnished and designed with colorful Mexican artwork and high-end finishes. A private chef and house staff are included with all three properties and concierge service.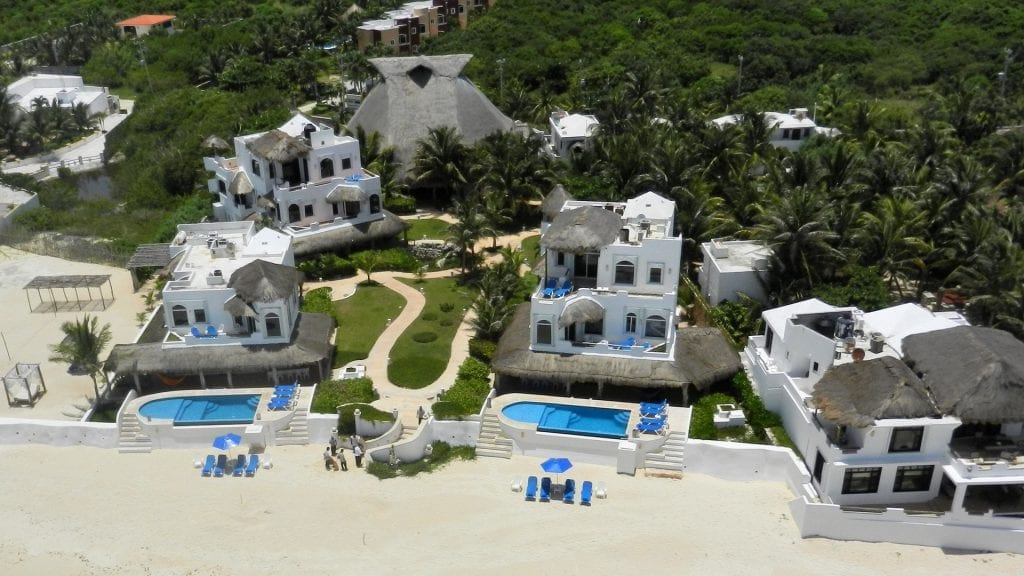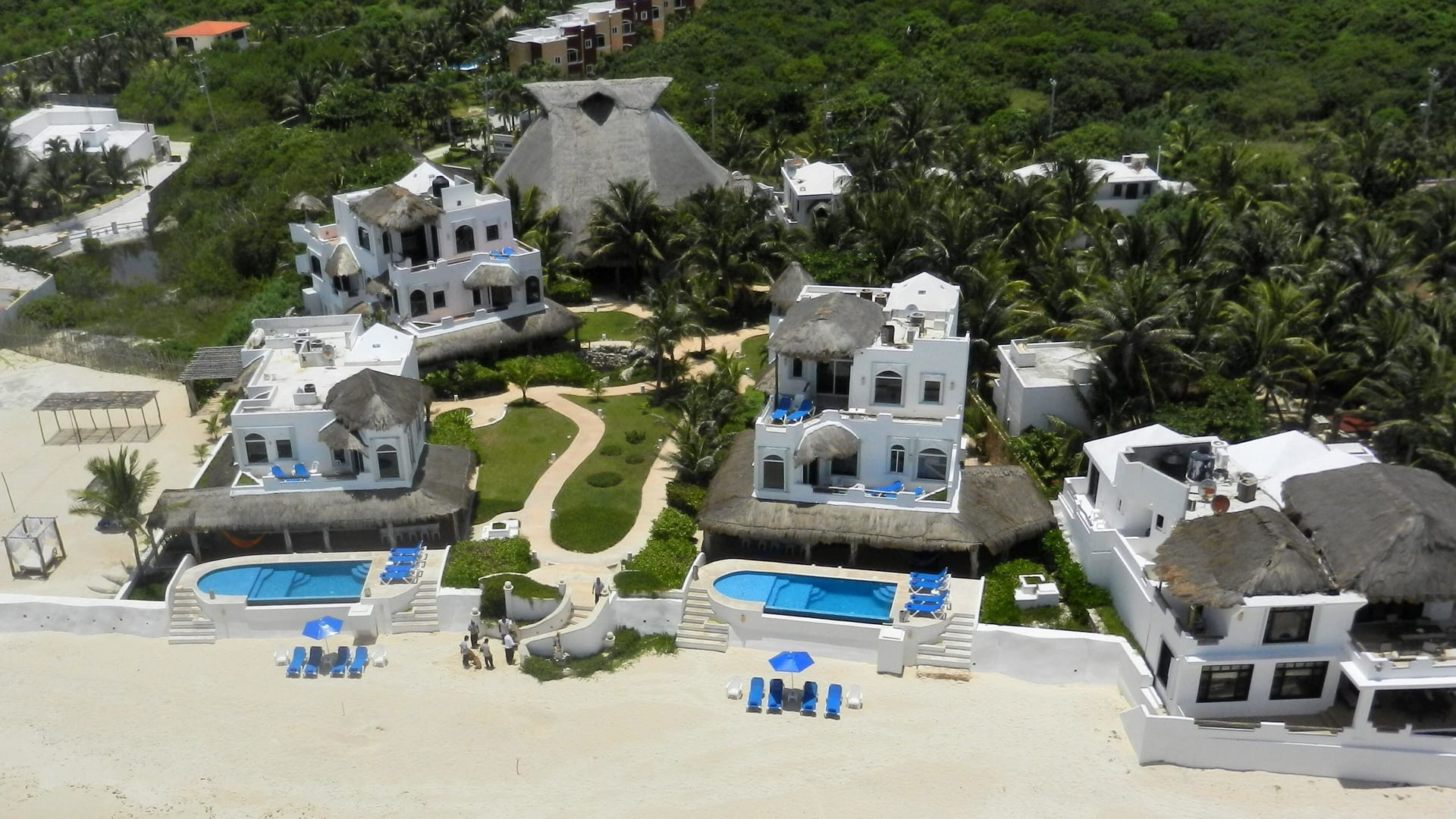 This property sits on the Playa del Secreto, the "secret beach" in Playa del Carmen. It consists of five villas that you can book individually or together. Every villa has between three and six bedrooms, for a total of 25 bedrooms accommodating up to 50 guests. The villas are connected, but each has private gardens and pools; the interiors showcase stylish yet traditional Mayan furniture and decor. Hacienda del Secreto comes with housekeeping, concierge service, and a personal chef.
Contained within its gated compound, Hacienda del Secreto is the perfect backdrop for a personal or corporate gathering where you can book rental villas individually or as a whole. There is also a significant event palapa, with a bar and entertainment area and a separate yoga. One of the highlights of a luxury vacation rental is the possibility of having a personal chef on site. This service is already included in the rental price with some properties, and guests only pay for groceries and beverages, usually $25-40 per day. You can book a chef at most other properties at an additional daily fee or for the entire stay.
A personal chef can cater to every guest's individual needs, preferences, and cravings. Before the guests arrive, the staff will work on a personalized menu and do the shopping. This way, chefs will only use the freshest local ingredients to create a memorable dining experience, whether guests demand traditional Mexican cuisine, international fare, fresh seafood, or a poolside BBQ.
Also located on Playa del Secreto, the airy, three-story Villa Sol y Luna offers ten bedrooms, seven in the main house and three more in the separate guest house. This way, the villa can accommodate between 20 and 26 guests. At this property, housekeeping and concierge services are included. You can add daily chef service for an extra fee.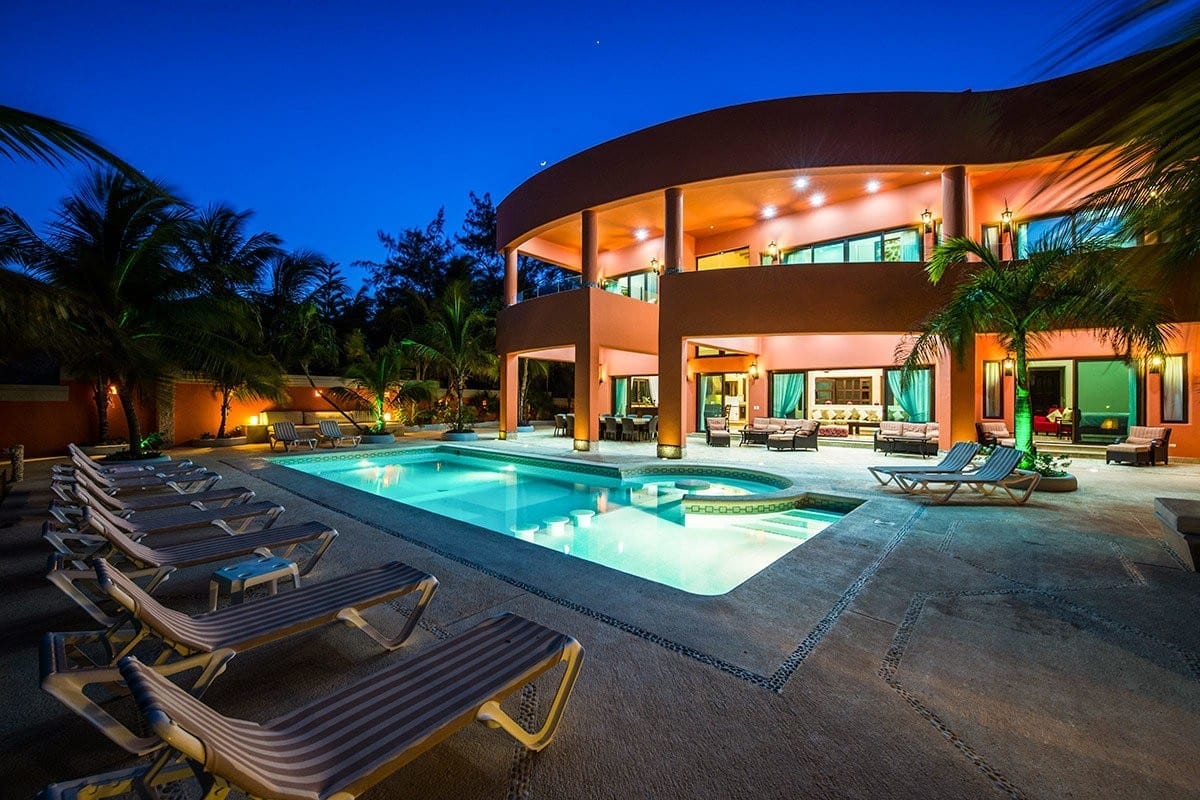 Villa Cenote del Mar is located at Tankah Bay near Tulum. Renting Villa Cenote del Mar ensures you worry-free, luxurious amenities that go beyond the standard. This 8 bedroom villa will give plenty of space for up to 20 guests. Enjoy large family gatherings or retreats without feeling that someone is invading your privacy.
La Riviera Maya offers exciting activities for all guests, whether sightseeing, shopping, fine dining, or sports. Playa del Carmen is known for its lively downtown area with bars, restaurants, and unique shops, making it the perfect destination for foodies, shoppers, and night owls alike.
Riviera Maya's beaches are among the top beaches in the world; their white sands and turquoise waters are ideal for sunbathing, snorkeling, or for guests looking for some adventure; Riviera Maya offers deep-sea fishing, jungle tours, cave diving, horseback riding, ATV tours, to name a few exciting options.
The area is also home to some of Mexico's most beautiful and most challenging golf courses. Tulum is famous for its ancient Mayan ruins in the south, offering a fascinating cultural experience for all ages.