Puerto Vallarta Villa Rental Staff & Operation
Fully Staffed Villa Rentals in Puerto Vallarta!
When you walk up to the door of your luxury villa, your butler opens the door for you. The chef already has dinner prepared,
and the maid has set the table and placed a beautiful arrangement of flowers on the table, just as the butler goes off to make your favorite cocktail. No, it is not a dream.
But, it is the gorgeous lifestyle you will enjoy when you rent a luxury Villa Experience villa in Puerto Vallarta. So, what are you waiting for? Select the estate of your dreams,
so you can take in the view of the beautiful ocean as it sweeps into the bay, breathe the excellent ocean air from your private terrace and close your eyes and relax.
Your in-house staff will take care of every detail and make your vacation the most memorable experience you have ever had.
Your Villa Experience Arrival
From the moment you arrive at the airport, everything is handled by our experienced professionals. We can arrange for a private car to pick you up and whisk you off to your beautiful villa. All you must do is let us know. Then you can walk into your home, have your luggage taken to your room, freshen up a bit and then sample the magic created by your chef.
You can enjoy the beautiful sunset, the dinner, and the cocktails on the terrace as soon as you arrive. When you book through Villa Experience, everything is pre-prepared for you. Then, again, breakfast will be waiting for you when you wake up in the morning. Everything in your villa works seamlessly. Our staff arranges everything for you.
Staff On Call Throughout Your Stay
Puerto Vallarta luxury villas include an entire house staff, including a housekeeper, butler, and chef. The in-house team cares for the home, performs housekeeping duties, meal preparation, shopping, and bartending. They are on call throughout your stay in the Puerto Vallarta Villa.
The chef prepares two meals a day, and the housekeeper and butler help with the cleaning, maintenance, and meal serving. All you need to do is make your meal requirements a day ahead so the chef and house staff can purchase and prepare your meals and snacks for the following day.
Reimbursement for Purchases (Groceries)
Reimburse the staff for the cost of groceries and taxis used for errands. These receipts must be paid in cash, either local or in dollars, based on the current exchange rate. Typical grocery costs per person are $30 to $40 a day. Beer and liquor are included in this estimate. Of course, you can expect these costs to fluctuate if you choose high ticket items like fin liquor, steak, and expensive wines.
If you need specialized services like a fitness coach or a masseuse, your concierge can make these services available or either an in-home or business appointment. Should you wish to organize a small dinner party, meeting, or even a group photoshoot, the concierge can help you set this service up. We ensure that your every need is met for your Puerto Vallarta getaway. At Villa Experience, everyone is focused on making your vacation a memorable experience.
Every member of the household staff is dedicated to making your stay an unforgettable one, and our guests have often told us that it is the service that makes their stay so wonderful. In truth, our household staff goes above and beyond their service duties, which is why we recommend you leave a gratuity for the team. Tip amounts should range from $10 to $15 per person per day. Then, at the end of your vacation, the staff pools the money and splits it among all employees.
Our Puerto Vallarta villa rentals are staffed with professionals who have many years of experience providing excellent hospitality.
To help guide you through the rental home process, we have put together a list to help you identify household staff members and how they can assist you during your vacation
The villa manager organizes the household and ensures that everything is working. He manages and meets guest and staff needs and makes sure the home runs smoothly and the guests enjoy their stay. The villa manager is involved in everything from managing the booking, handling the in-house staff, and preparing the home for special requests. They ensure that everything in the house is perfect and that guests have an unforgettable experience.
To complement the luxurious feel of the villa, owners and managers make some of the finest cuisine available for guests to enjoy. Chefs and cooks are highly trained professionals who can create delectable wonders for even the most discerning palettes. The chef will offer you delicious meals from local dishes to international fares day after day.
The house staff is there to keep the house clean and beautiful all the time, so you don't have to clean up after anyone while you are on your trip. Many luxury villas have a full butler service that helps with household chores and bar services.
We offer a bonus service to all of our guests in the form of our exemplary concierge services. Our concierge helps with everything related to the villa and exterior activities and other details of your Puerto Vallarta stay. The concierge can help you with everything from planning your day to booking a restaurant reservation or planning an exciting adventure. In addition, the concierge understands the area and can help you navigate all of the strange things within Puerto Vallarta.
Want to experience the ultimate spa treatment? Whether you want an incredible massage, a beauty treatment, or a private yoga class. The concierge can ensure you enjoy every benefit of a spa day. Enjoy a complete spa therapy treatment with highly trained therapists who can offer you the professional treatment you deserve.
You may see other auxiliary staff at the house who comes to perform activities and does not interact directly with the guests but work to ensure the home runs smoothly. These extra staff may include the gardeners, the handyman, maintenance, and security employees.
For all fully operational luxury villa rentals, there is always "auxiliary" staff who interact less directly with the guest and serve more to ensure the smooth operation of all the facilities such as Security, Handyman, & Gardeners. Their job is to ensure that everything is secure, safe, and upkeep.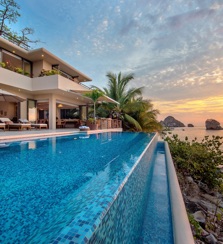 Most common questions about luxury villa rentals in Puerto Vallarta.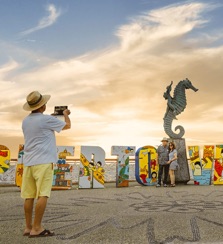 How to take advantage of the Villa Experience concierge services & benefits.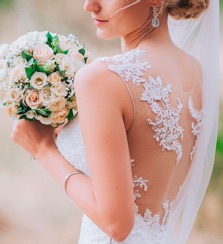 Terms and conditions when having a wedding or event at a private villa in Puerto Vallarta