Your Personalized Villa Concierge in Puerto Vallarta!
The Specialized Concierge Service at Villa Experience!
Villa guests have access to our concierge service when they reserve one of our Puerto Vallarta villas.
This service is beneficial when coming to Puerto Vallarta as your concierge knows a great deal about the city and can offer you tips,
advice, and help you book any activity you wish. When you don't have time, the expertise, or the inclination to plan the vacation,
the concierge can arrange everything for you.
Taking advantage of the Villa Experience Concierge
One of the most challenging parts of traveling is being unfamiliar with the area, not understanding the language, and not knowing how much to pay. When these details are taken care of for you, your stay becomes more pleasant, and you can sit back and relax. You'll also have the peace of mind that experienced travelers have in knowing that you will experience the culture, the fun activities, and taste the delights of some of the world's most famous chefs.
The Villa Experience, Puerto Vallarta concierge, can arrange every detail of your stay. He can recommend restaurants, make reservations, get the services you want, and find transportation to and from your destination without your having to worry about these things. So, for instance, if you like to work out, but the villa doesn't have a gym, the concierge can even help you find an excellent local gym you can join for a few days or a week. In addition, he can make special purchases or arrange a particular dinner party where you can sample fine cuisine, enjoy an excellent local taco, or maybe the best fish if that is your aim. Having a personal concierge on call is like having an assistant who takes care of all the phone calls, the management, and the organization of the process, so all you have to do is handle the tasks at hand, your family, your enjoyment, and your fun.
Typical concierge services include:
Manage errands
Find services
Purchase event tickets
Rent equipment
Plan special outings or dinners
Find special service providers
The concierge is the one person who does "Kow It All," and he uses this knowledge to serve you better. They are there to pamper you and to make sure your villa stay meets your every expectation. We know that our luxury villa renters highly value the concierge's attention to detail based on guest reviews. The concierge makes a wide range of services are available, from the very affordable to the most extravagant. A concierge in Puerto Vallarta can do almost anything, provided it's legal.
Your Concierge Has It Covered
Don't worry when you don't have the time to research, plan, and please everyone on the trip; don't worry. The concierge will take care of everything. His expertise lies in managing creative ideas and making suggestions that everyone will love.
He offers a wealth of information about Puerto Vallarta, including the best food, places, and things to do during your stay. You can even ask him for packing tips for your trip.
These services can make all the difference to the quality of your trip, so take advantage of them. Your concierge can create an extraordinary experience by ensuring that everything is ready when you are. He takes over when you can't get everything done, so be sure to use these services.
If you desire, your concierge will arrange a pick-up for you and your traveling companions. Your private driver will be waiting for you at the airport and will be carrying a unique poster with your name on it. As soon as you step in the van, you will be on your way to an incredible Puerto Vallarta vacation.
We will ensure that the groceries and meals for your first night and morning are ready when you arrive at your Puerto Vallarta Villa. It's fantastic to come home to your own home away from home and have a spectacular dinner prepared for you, a meal as delicious as anything you'd get at any 5-star hotel. This is just one of the things your concierge makes happen.
If you are traveling with children, you will need special equipment. You can request equipment rentals, babysitters, and anything else you need for your children from your concierge. Additionally, they make sure that a crib, high chair, and other necessities are ready before your child arrives.
A Puerto Vallarta villa concierge can even provide you with the equipment you need for aquatic play, such as paddleboards, surfboards, snorkeling gear, floats, and other types of rental equipment.
The Villa Experience concierge isn't directly responsible for your housekeeping. Still, they make sure things are in order and handle any issues which may arise due to poor housekeeping or a housekeeper's inability to attend.
You can ask your concierge what is happening in the city or nearby areas while you are there. Additionally, golfing, diving, and deep-sea fishing can be arranged.
We can arrange your ATV rentals, help you find the best adventure tour or event for your group. Our concierge service will help you find something exciting for the adventurous, something fun for the kids, or just a quiet dinner under the stars if that's what you need.
Our concierge will help you schedule an appointment for a massage, a facial, or any other beauty treatment you desire and ensure that you have transportation to and from the salon or clinic. It is possible to make arrangements before you arrive to ensure the salon or masseuse will accommodate you.
A villa's house chef prepares the culinary delights. Still, the concierge organizes the special requests, dinners, shopping, entertainment, flower delivery, and any other element that makes the dinner a memorable experience.
The concierge service at your property can help you arrange a local groomer, walker, or vet to look after your pet while on vacation (providing your villa is pet-friendly). The concierge can help all your pets enjoy their home away from home as much as you do. Additionally, your concierge probably knows where you can find special treats, food, and accessories.
You can meet with a personal trainer, coach, or yoga master through your Puerto Vallarta villa concierge. We will locate a trainer or expert for you in the area, who will visit the home as often as you wish during your stay.
You may want to use a professional photographer to make a few permanent memories of your trip to Puerto Vallarta if you have a special event or want to make memories of your vacation. Your concierge can help you find this exceptional service, and your wish will become a reality.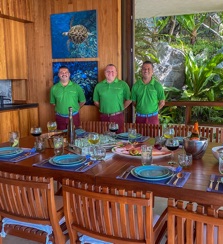 Description of the staff members and services at the villas in Puerto Vallarta.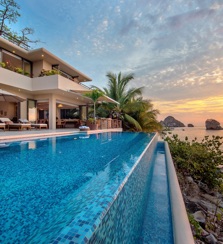 Most common questions about luxury villa rentals in Puerto Vallarta.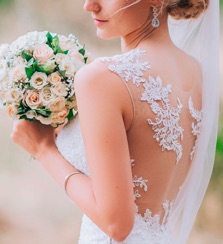 Terms and conditions when having a wedding or event at a private villa in Vallarta.