Most Romantic Places to Propose in Los Cabos!
There's so much more to planning the perfect proposal than buying a gorgeous ring and asking the big question. When you're ready to commit to your partner, you want to express the depth of your love with all your intentions for a beautiful future together in the most magical way possible. With dazzling, clear blue waters, golden sand, and lovely warm sunshine, romance abounds in Los Cabos.
Los Cabos is located in Mexico at the very tip of Baja, California. It is surrounded by the Sea of Cortez on one side and the Pacific Ocean. With its stunning natural scenery where the desert meets the ocean, it offers some of the most magnificent landscapes for engagement photos. Although countless places in Los Cabos can offer an intimate, picturesque setting perfect for your proposal, the following list provides some of the best.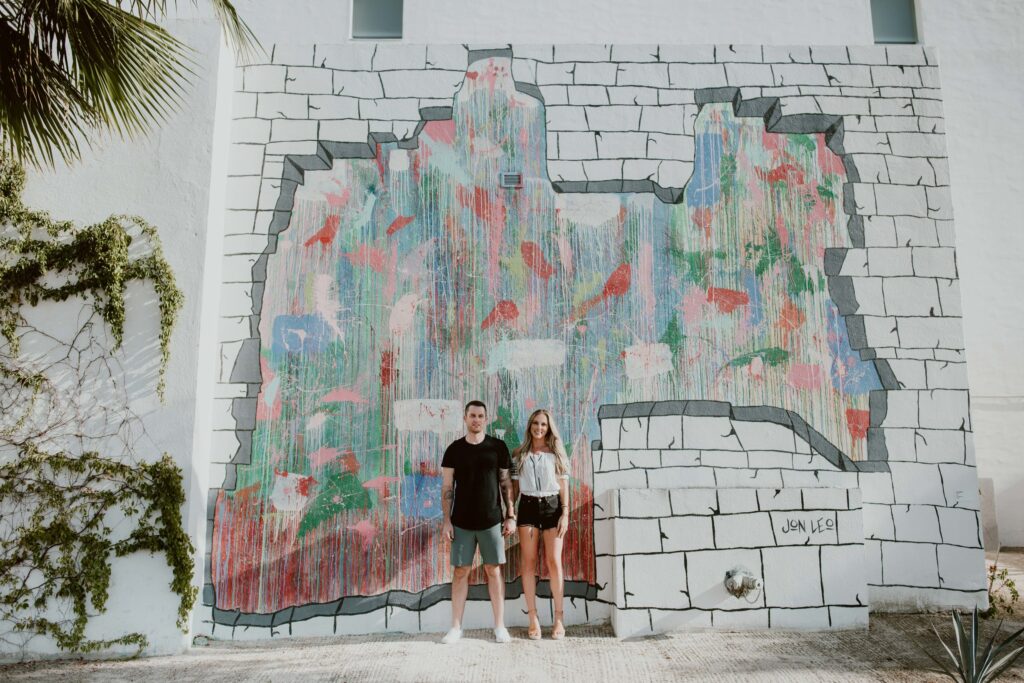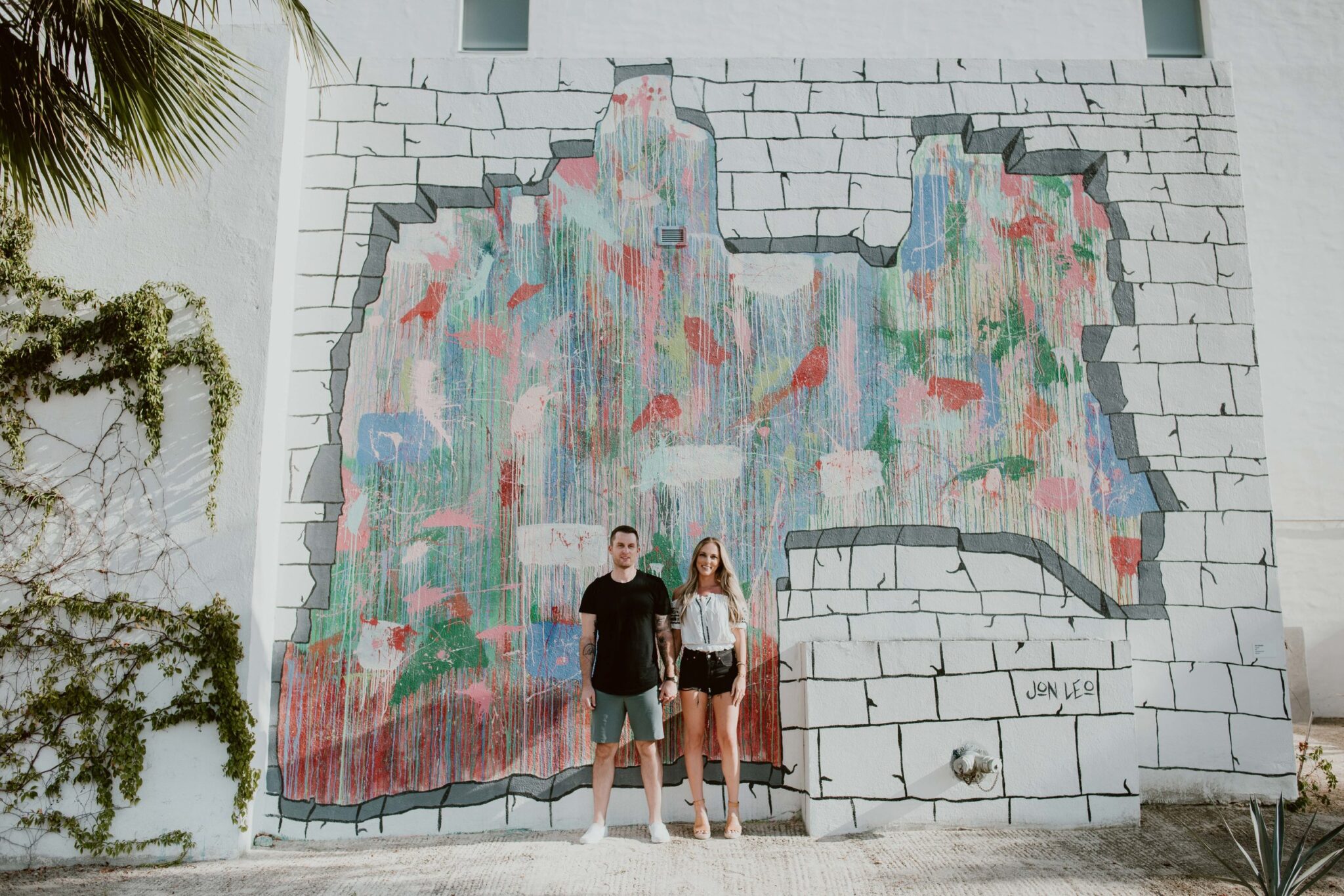 San Jose del Cabo Art Walk
Visit the charming town of San Jose del Cabo on a Thursday evening from 5 pm-9 pm during the high tourist season (November-June) to sip wine, sample cheese, and enjoy local art. The entire area comes alive as locals and visitors walk along the beautiful cobblestone streets, admiring the historic buildings, colorful decorations, and fabulous art galleries. Embrace the endearing ambiance with a romantic dinner in the area as you find the perfect moment to propose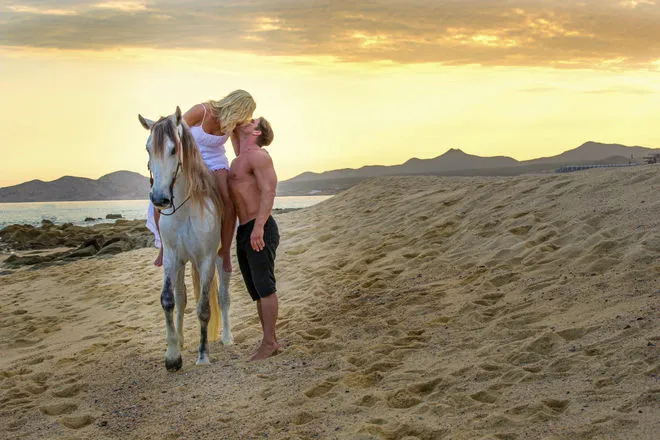 Cuadra San Francisco Equestrian Center
One of the Los Cabos area's hidden gems is Cuadra San Francisco Equestrian Center. It is located between Cabo San Lucas and San Jose del Cabo in Cabo Real. Open every day but Sunday, Cuadra San Francisco offers various equine-related activities. Reserve one of their specialties, a horse-drawn carriage that will take you along the beach. Once there, you can have a magnificent picnic waiting with a bottle of an elegant wine. Watch the glorious sunset over the Pacific, providing the perfect environment for a marriage proposal.
You may also book an average horseback ride, which will take you along secluded beaches and local terrain.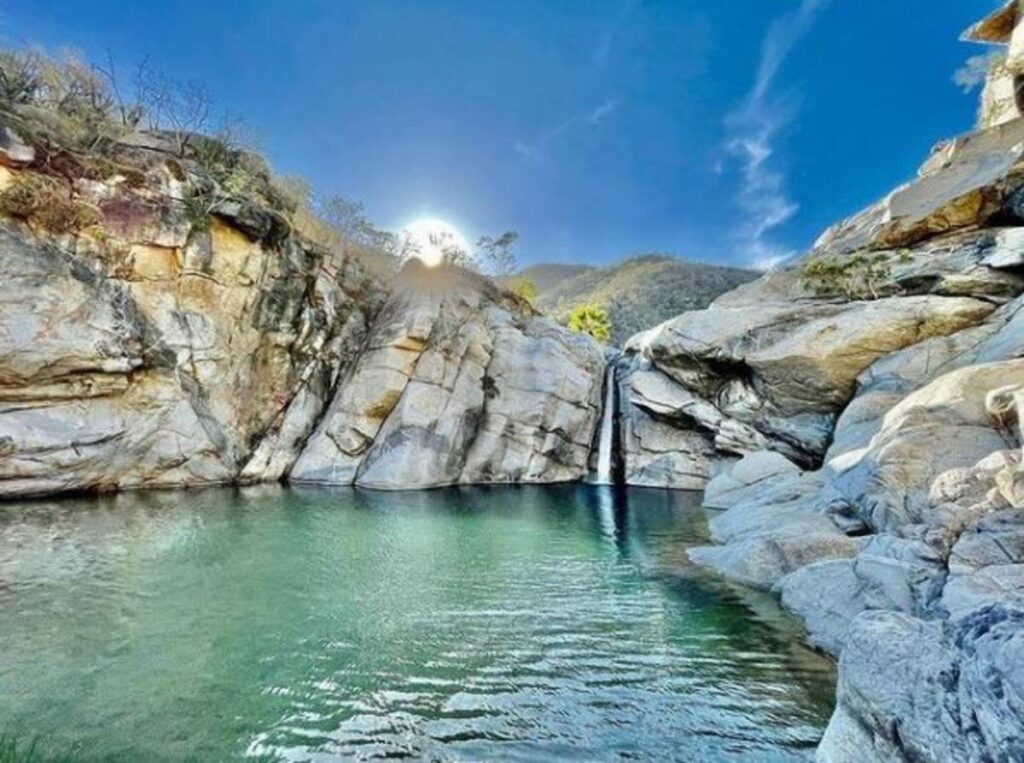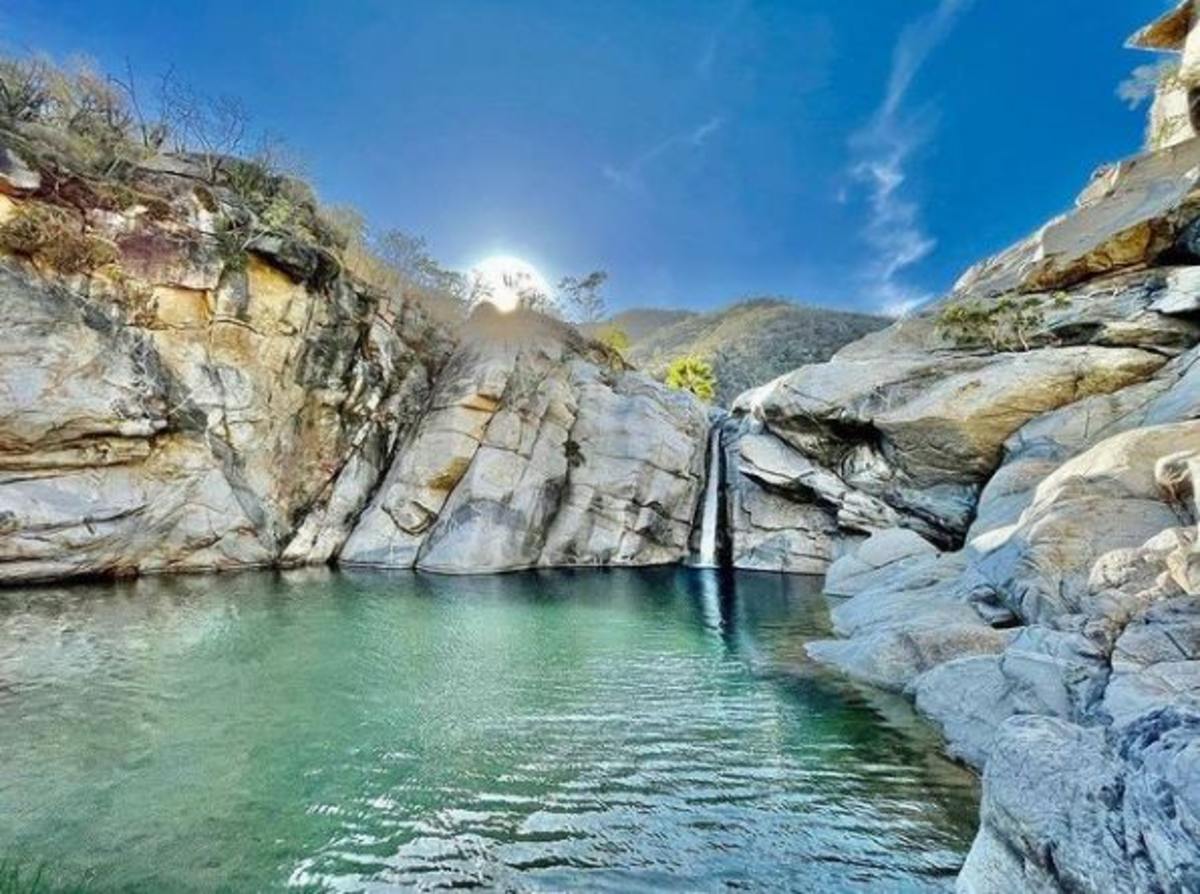 Canon de la Zorra (Fox Cannon)
While there are various hiking opportunities in Los Cabos, one of the most romantic excursions is probably Canon de la Zorra (Fox Cannon), which forms part of the Sol de Mayo Ecological Ranch. About an hour's drive from San Jose del Cabo, you'll find the 3.4km trail that ends with an incredible 35-foot waterfall. The route is considered easy and takes approximately an hour to complete. You'll trek through an oasis full of lush green endemic plant life with gorgeous granite cliffs. At the end of the trail, the breathtaking waterfall forms a fantastic pool of clean freshwater perfect for swimming. Spend the day taking in the cool breeze and rich aromatic plant life as you sit by the breathtaking waterfall, reminiscing on the beautiful memories you have made together.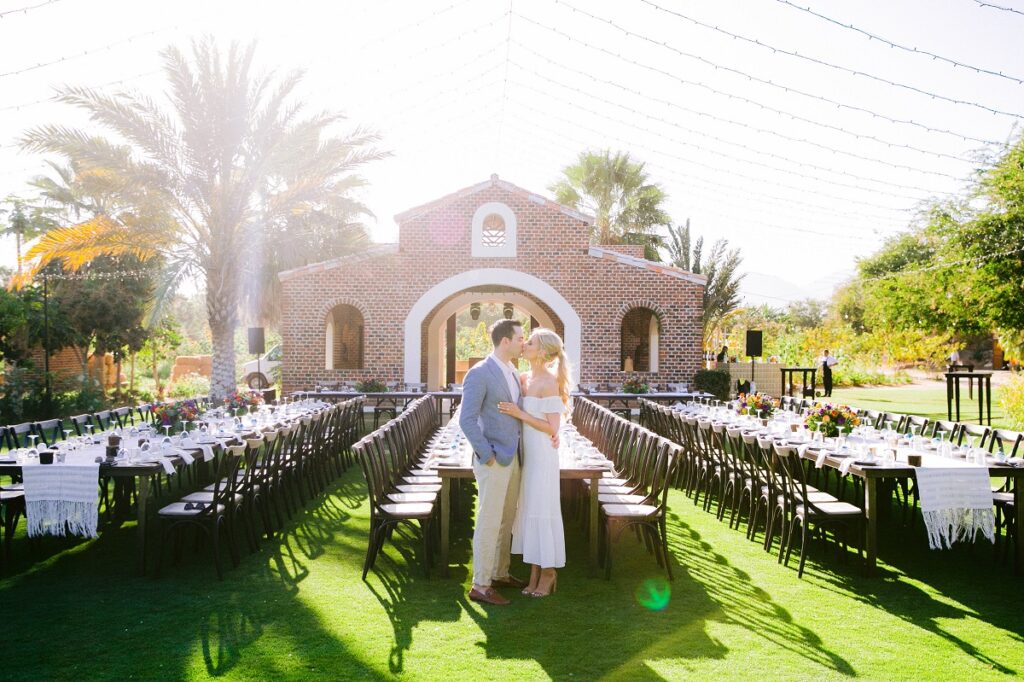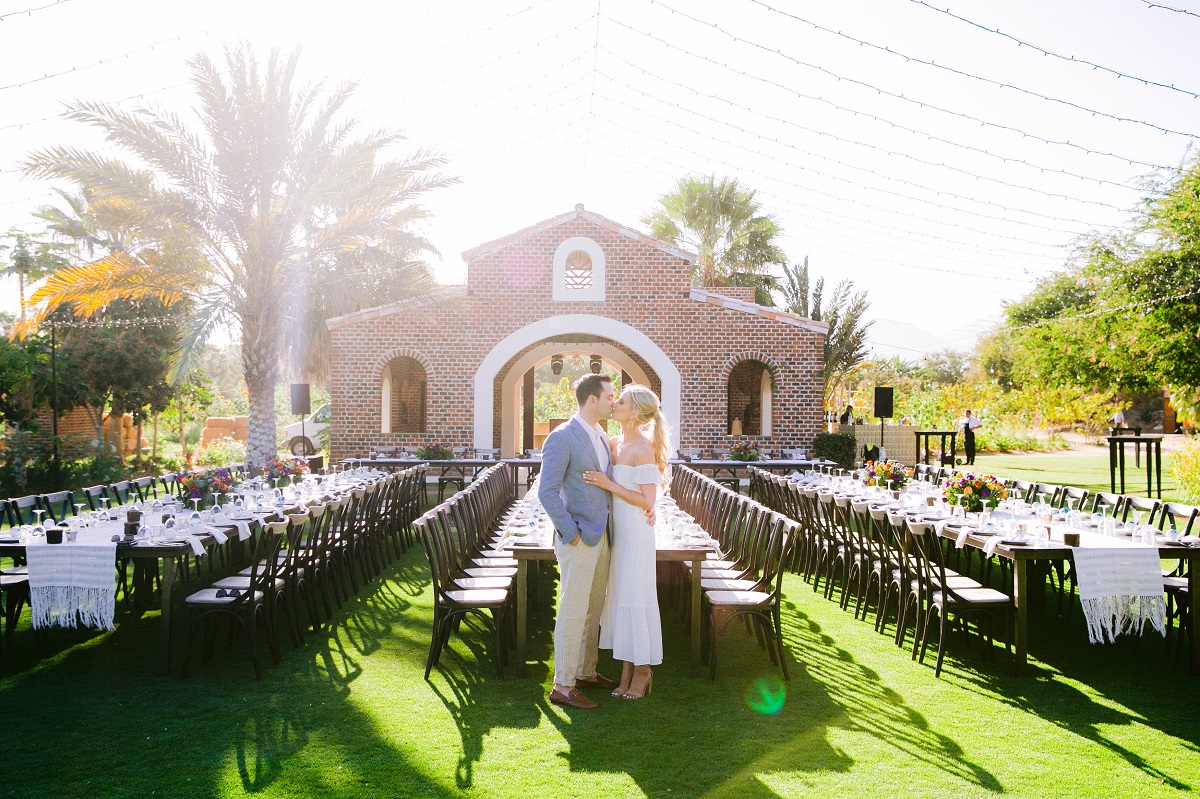 Nestled in the foothills of the Sierra de la Laguna Mountains in San Jose del Cabo is this remarkable 25-acre organic working farm. The property is home to gorgeous, lush gardens and a stunning farm complete with a mango grove, an herb garden theater, a beautiful potting shed, and a restaurant. Indulge in an exquisite dinner at the farm-to-table restaurant with their handmade dishes using farm-fresh ingredients. All meat served comes from a nearby 150-acre ranch where the animals are humanely raised without any hormones or antibiotics.
Following dinner, spend the night pampering yourselves as you celebrate your new engagement at the Farm Spa & Salon. Relax with a couples massage, herbal soak, and a facial while taking in the aroma of the papaya trees, herbs, and flowers of the spa garden. Each treatment focuses on nature's healing and therapeutic properties through aromatherapy, plant-based products, and home-grown organic flowers and herbs.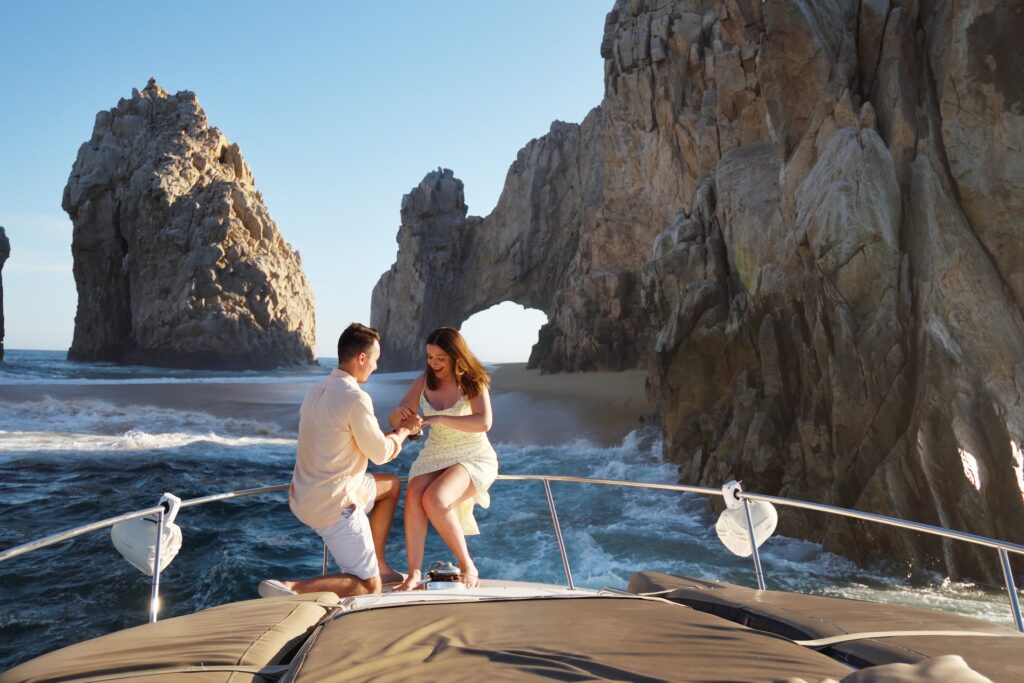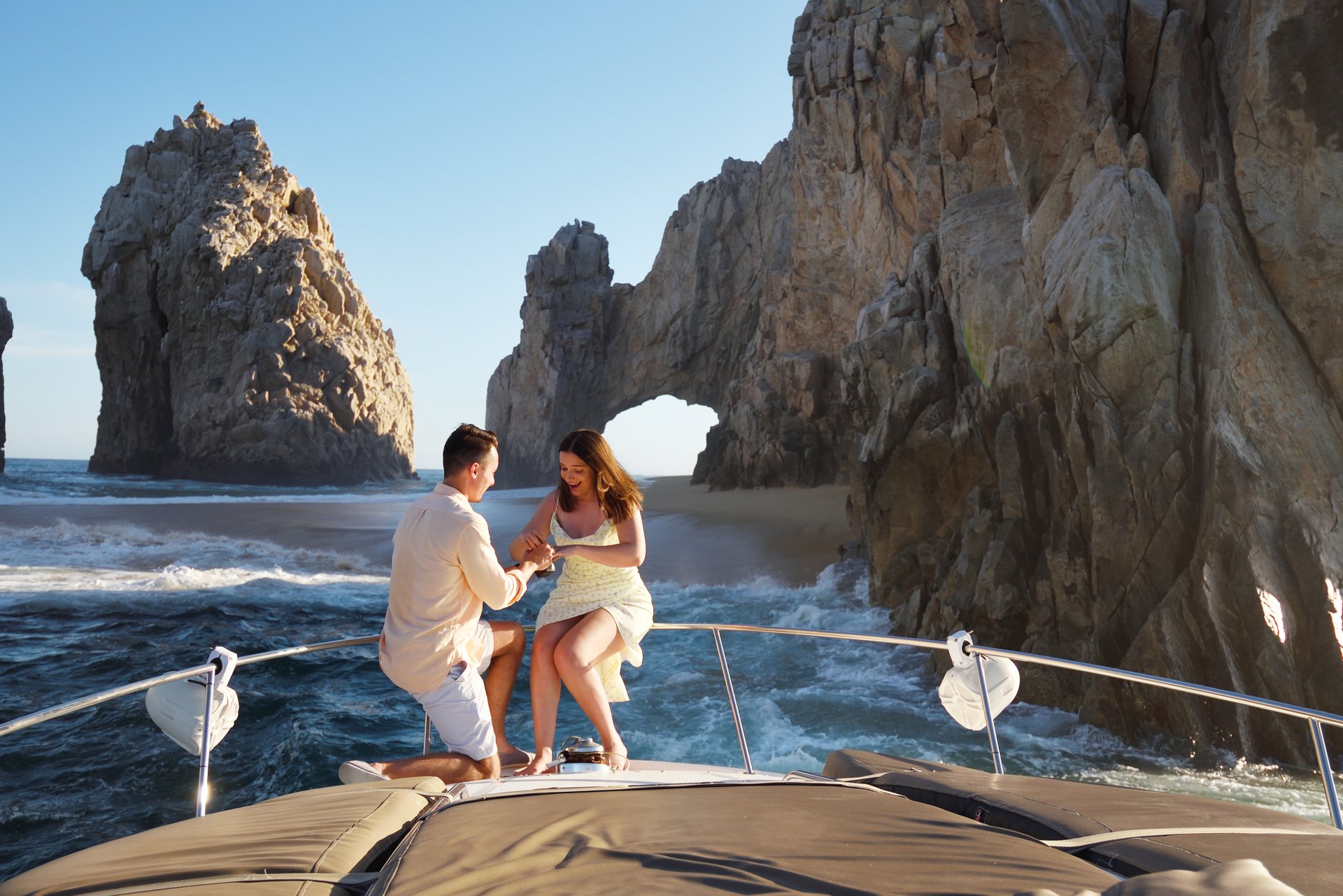 Lands End | The Arch (El Arco) | Playa del Amor
Charter a private yacht from the Los Cabos Marina for the day and head out on the open water to visit the iconic arch known as El Arco in the so-called "Lands End." This majestic rock formation is a natural arch located at the southernmost tip of the Baja California peninsula. It separates the Gulf of California (Sea of Cortez) from the Pacific Ocean and is home to two separate sections of seawater with distinct fish and wave patterns in each area.
Surrounding the arch are some of the most beautiful beaches in the entire area, complete with crystalline water and soft, pristine sand. Playa del Amor (Lover's Beach or Love Beach) and Playa del Divorcio (Divorce Beach). Lover's beach is quiet and serene, perfect for spending the day sunbathing, snorkeling, kayaking, paddle boarding, and swimming. The beach's romantic ambiance makes it a popular destination for hosting romantic picnics and wedding-related photo shoots. You'll find Divorce Beach to the west, which is pretty dangerous due to its powerful waves. It is not recommended to swim at Divorce Beach!            
If a beach picnic isn't your ideal proposal scene, personalize your adventure with a private chef on board for a gourmet dinner and champagne instead. Stay until dusk to view the magnificent landscape during sunset and head back to land an engaged couple.
Keep your camera and tissues handy, as proposing in Los Cabos will be nothing short of extraordinary. Everything will come together flawlessly with the perfect ambiance, gorgeous scenery, and love. With a reputation as a world-class romantic getaway destination, you will not be disappointed!