Las Coloradas: The Magical Pink Lagoon in Yucatan Mexico!
See the pink lagoon when you stay in one of our lovely Riviera Maya vacation rentals. Pink, Pink, Pink, who doesn't love pink? But a pink lagoon? Is there such a thing? Yes. And it is called Las Coloradas, located in the Yucatan, just 70 to 80 miles from Cancun and the Riviera Maya. It is the perfect day excursion to put on your list of MUST-SEE places when you stay in one of our lovely Riviera Maya vacation rentals.
What is The Pink Lagoon in Yucatan?
The Pink lagoon in Yucatan is a bright pink lake. The color comes from a combination of two things. Saltwater, the lake is not freshwater, and algae that live in the salty lake give it pink and rose tones.
This rose-colored lagoon looks straight out of a Disney or Pixar movie. It is almost too good to be accurate, and every time you look at it, you want to turn your head and look again and ask yourself, "Hey, Is it there?"
Then the moment you think somebody dyed the water to bring in more tourists, along come the flamingos. It is an incredible sight, and don't worry. It is REAL, and it is GORGEOUS.
You want to take the time to come here. You will remember it for the rest of your life, making your trip to the Riviera Maya one of the most unforgettable trips you have ever been on. 
Las Coloradas Is a Flamingo Wonderland
Ok, so you might know a bit about the pink lagoon Las Coloradas, but did you know there are also wild flamingos living here?
Do you know why these pink feathered friends make their home here?
These fine finicky friends feed on the fresh red shrimp in the lagoon. It is the perfect habitat with plenty of food for the flamingo colony.
One of the most beautiful sights you'll see and an excellent opportunity for a photo shoot will be when you visit the pink flamingo colony feeding in the pink lagoon. They are easy to spot. Just be sure to take the right photographic lens because they are shy, so you may only be able to see them off in the distance. Remember, they are wild flamingos. 
Note: The flamingos do not feed in the pink part but further off where the salt lake is still blue.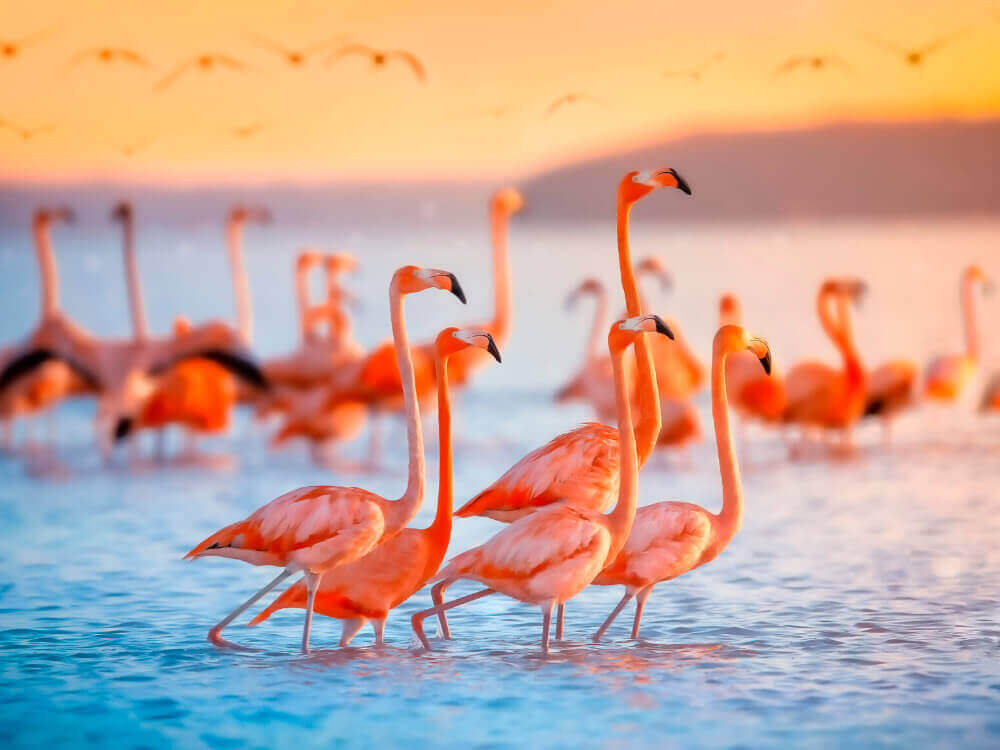 How to Get to The Flamingos?
Many of the most beautiful landmarks of the country are in remote areas. Often, a tiny village maintains and keeps the area clean. This is the case for the Las Coloradas lakes. The town in charge of the lakes creates income by taking tourists to see the flamingos. As a result, you must hire a guide to take you to the area. The money from guided tours is pooled and split among the town's residents. The flamingo areas sit about a mile further down the road behind the visitor center, and although you could probably find it yourself, the townspeople require that you be guided to the area for a small fee.
The Las Coloradas lakes used to be a place you could FIND. Now it is organized and regulated. There is an official visitor center where you can hire a guide to take you to see the flamingos. There are also several regulations in place to protect salt lakes.
Las Coloradas Is Worth The Visit. The following are a few tips to follow to get there and what you should do:
Go on a clear day for the best experience and to see the magnificence of the pink-colored water.
Take a picnic lunch with you.
Arrive at about noon so you can take pictures and enjoy the sight.
Don't leave before sunset; be sure to see the flamingos as the sun sets behind them.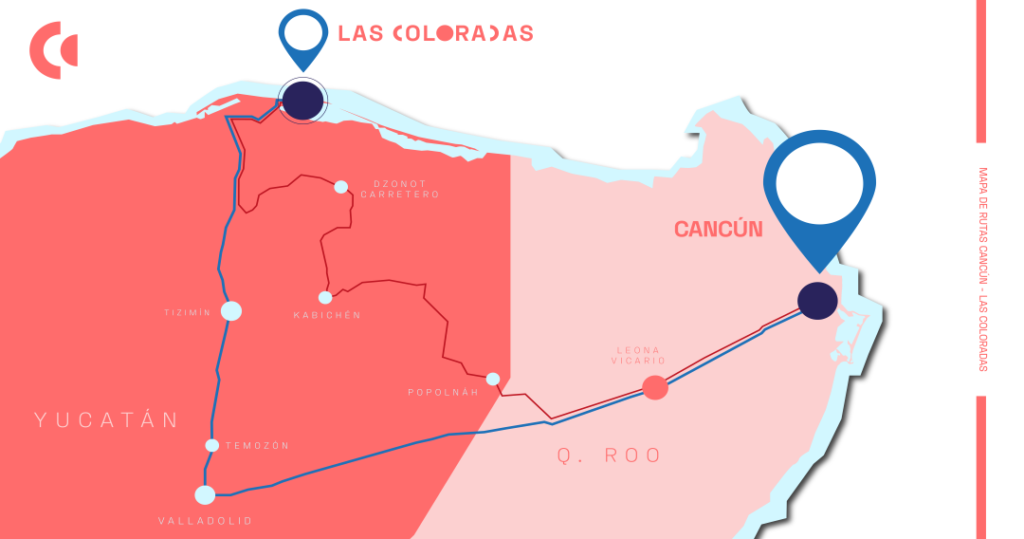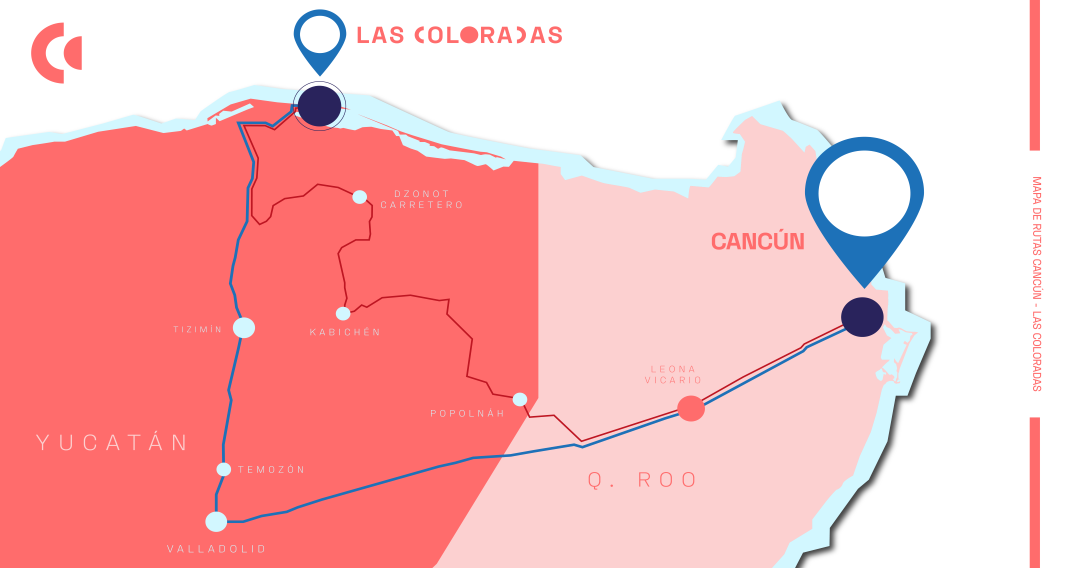 How to Get to Las Coloradas?
To visit the pink lagoon, schedule it in your itinerary before arriving at your Riviera Maya vacation rental or while you are here. Contact your Riviera Maya vacation home concierge to get a driver to pick you up and drive you to the lagoon and back. The lagoon is 70 miles from Cancun and 90 miles from Playa del Carmen. Yes. It is about an hour and a half away but well worth the trip.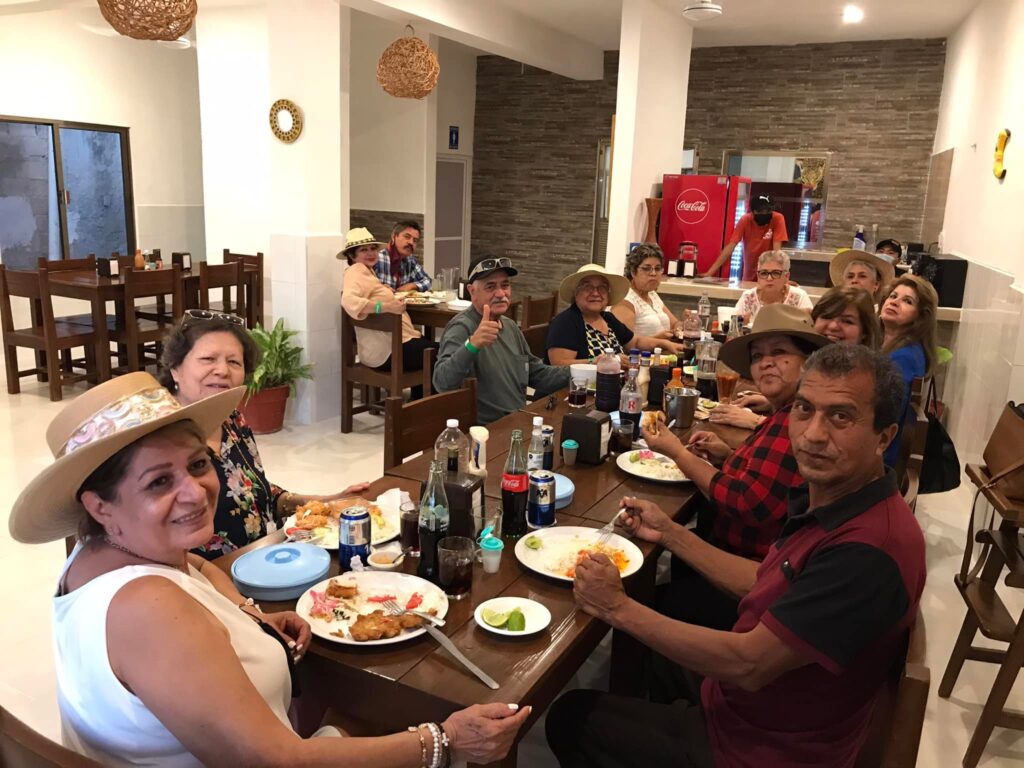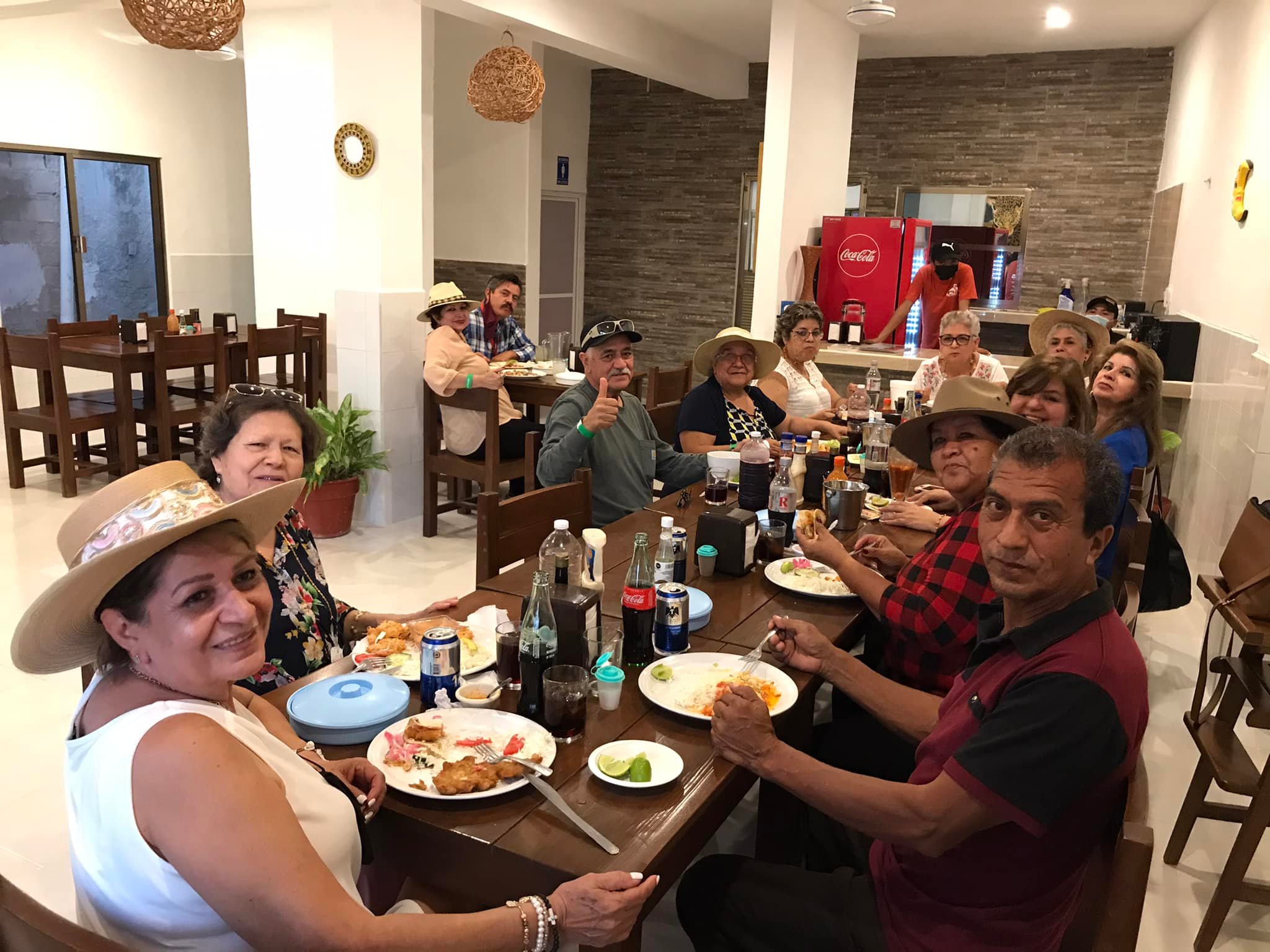 Are There Restaurants near Las Coloradas?
There is no acceptable dining option, but there are some interesting small restaurants that give you a taste of the local culture. You can try Lalo's Restaurant, which is just about a half-mile away, or you might want to go to Restaurante La Chiquilla, about 9 miles from Las Coloradas.
Go for a Gourmet Picnik
Another option when you go to Las Coloradas is to take a savory picnic lunch prepared by your in-home chef. Imagine arriving at the Las Coloradas destination and unpacking a gorgeous lunch of seafood salad, fresh shrimp, or lobster salad, followed by your favorite cocktail. What could make for a more perfect or more romantic day?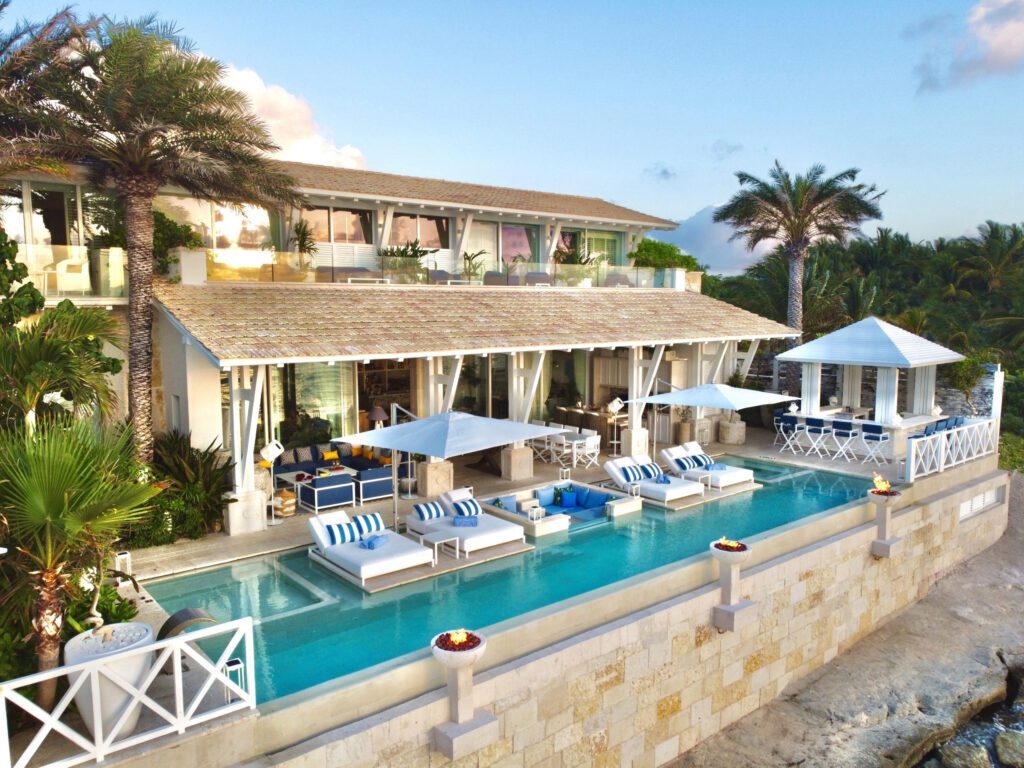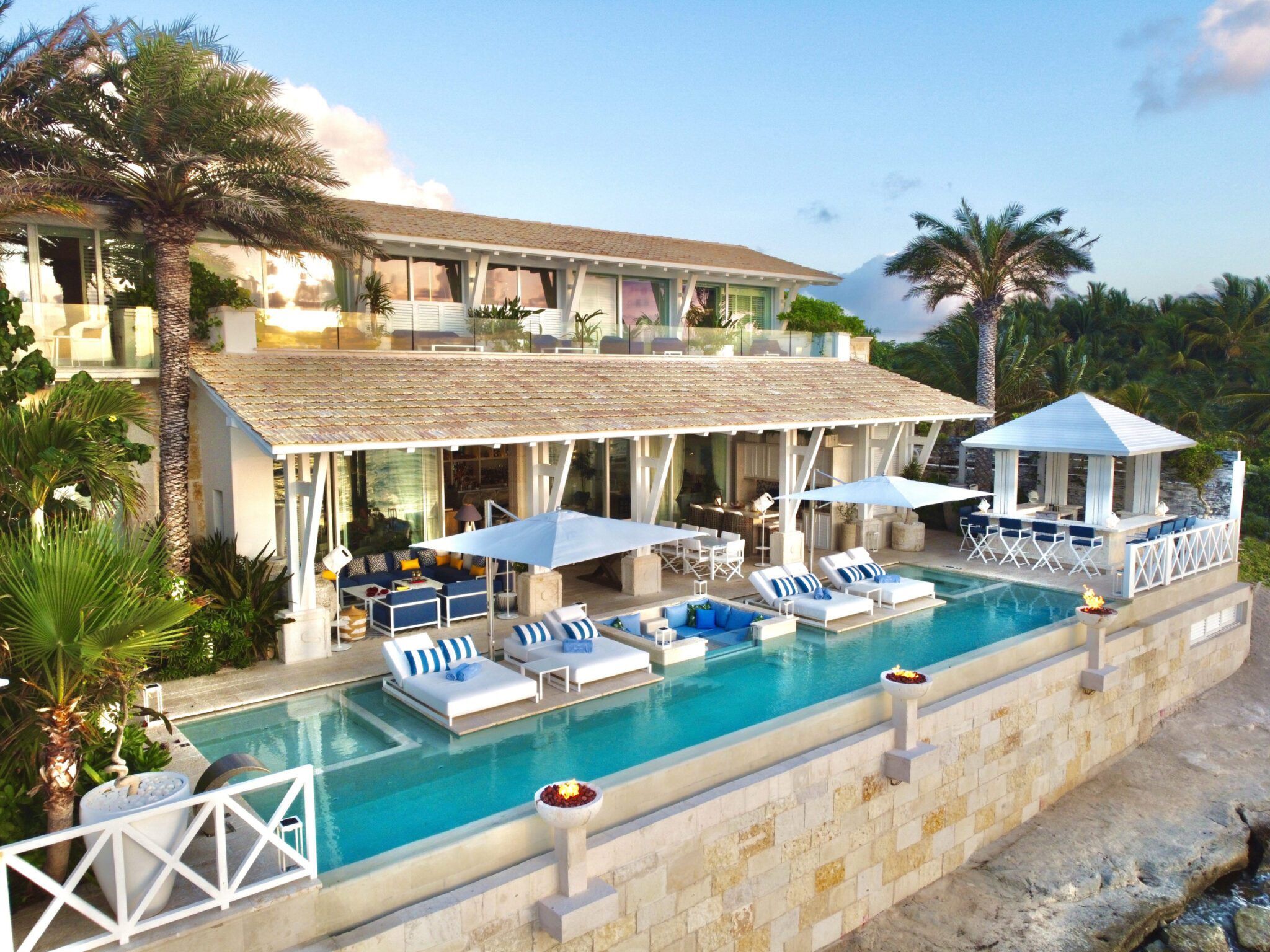 A Riviera Maya Vacation Rental Close To Las Coloradas!
If you want to visit Las Coloradas, a focal point of your trip, you might prefer to stay in Cancun. It is much faster to get to Las Coloradas from Cancun than from Playa del Carmen or Tulum.
One of our most spectacular Riviera Maya vacation homes is Villa Sha. This vacation home is located in the hotel zone of Cancun. It is on the Northern Coast, just across Isla Mujeres (another fabulous day trip). This spectacular home has six full-bedroom suites and boasts a modern, minimalistic, Mexican decor-styled home. Everything about this home is state of the art combined with chic Caribbean decor. Every detail is perfect in this home designed by Artigas Villa Sha. It is a vacation beach home that is sure to charm you.