Five Most Popular Destinations in Mexico to Rent Fully Staffed Villas!
Mexico is home to magnificent beaches, lush tropical vegetation, and stunning wildlife. Not to mention the cultural festivities and gourmet food delicacies! So many people choose Mexico for their annual vacations, family reunions, special occasions, and corporate outings. However, all-inclusive hotel packages with watered-down cocktails, scheduled meal times, and crowded beaches have become a thing of the past. It's all about relaxation, privacy, style, and luxury. When you reserve a fully-staffed luxury villa, it will redefine what it means to be on vacation.
The following five destinations are some of the best places in Mexico to rent your private villa, complete with an entire staff waiting to cater to your every need!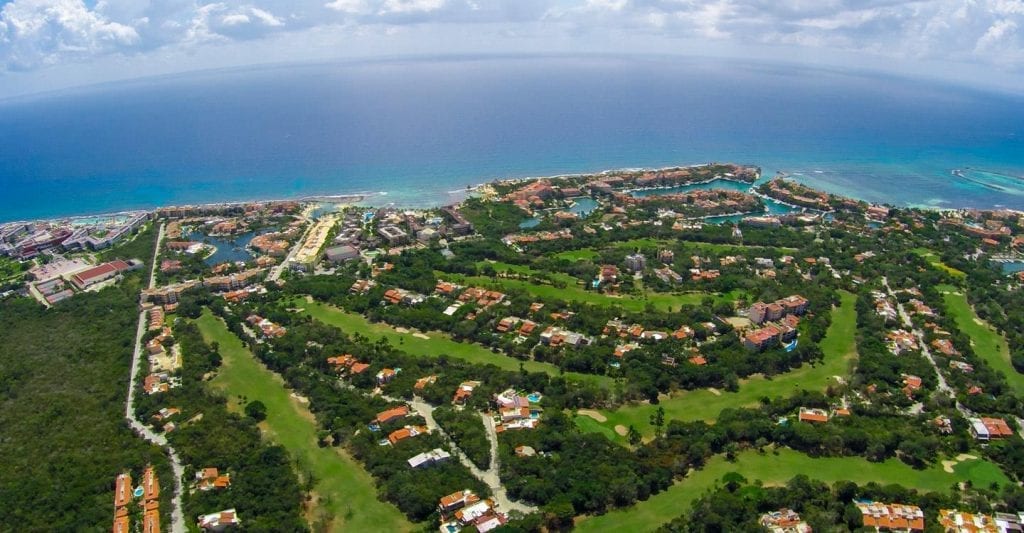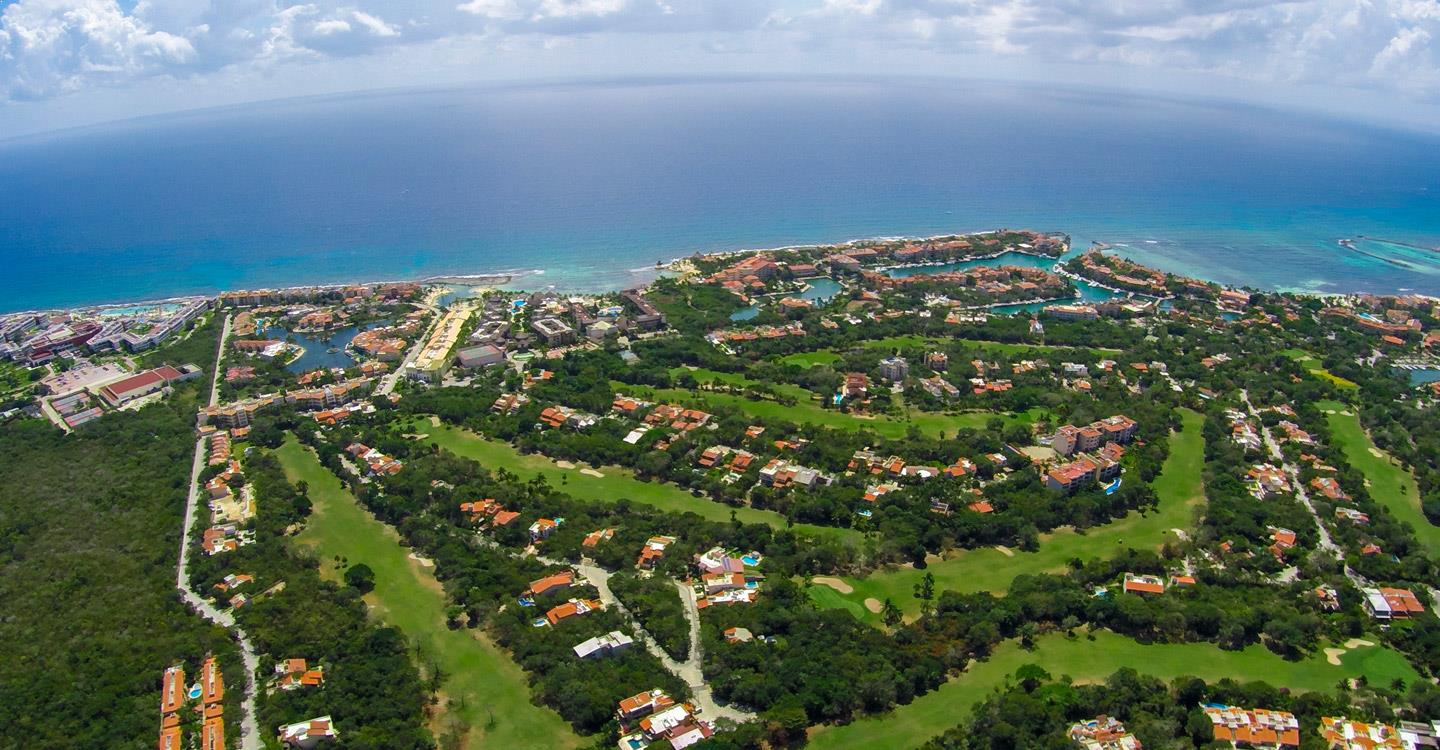 Mexico's Riviera Maya also referred to as the Mayan Riviera, is a stretch of over 100 miles of pristine, white sandy beaches and beautiful, Caribbean turquoise waters. Just south of Cancun, it is home to the world's second-largest coral reef and encompasses Playa del Carmen, Puerto Aventuras, Akumal, and Tulum. Riviera Maya is one of Mexico's top tourist destinations for its cenotes, underground rivers and caves, archeological sites, scuba diving, snorkeling, zip-lining, rappelling, jungle tours, boating, parasailing, and deep-sea fishing.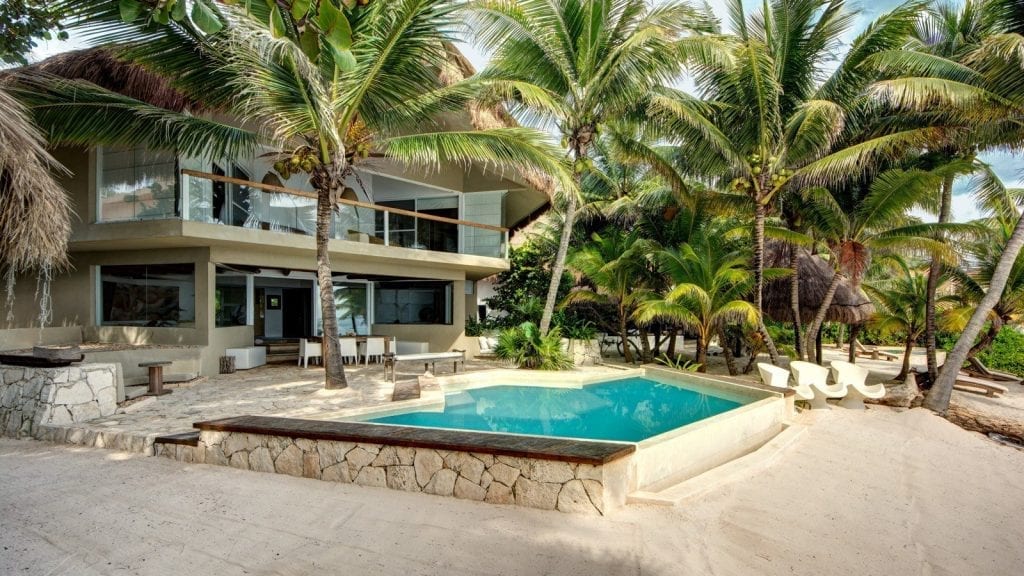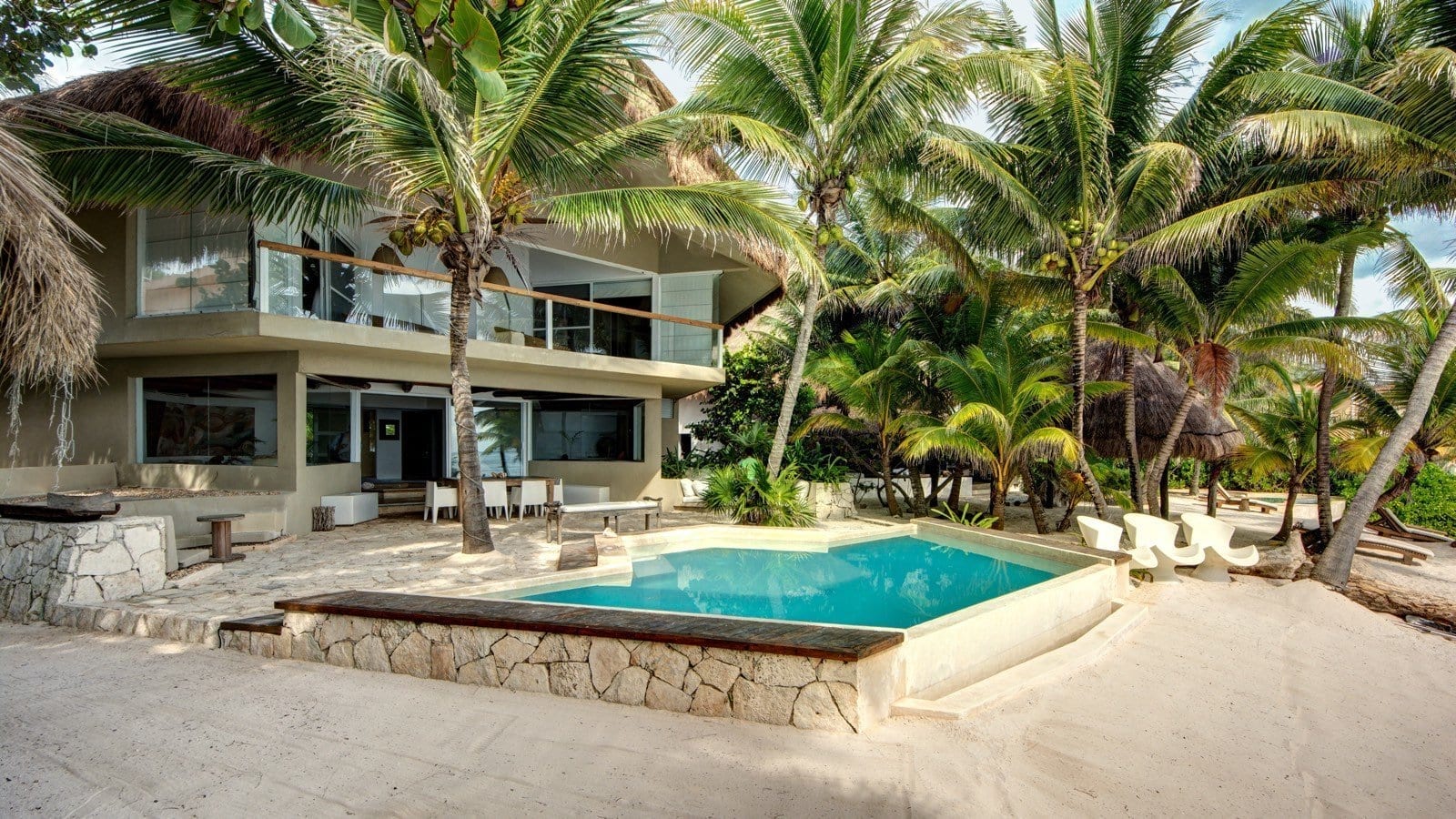 Just 45 minutes south of the Cancun airport, in the heart of Riviera Maya, and inside the exclusive Puerto Aventuras development is where you'll find villa Zacil Na. This estate is about relaxation, situated on its private beach that touches a three-way, heated infinity pool. The entire home is self-sustainable, with recently installed solar panels on the roof.
It has one main house and two guest houses with five bedrooms. Two bedrooms have incredible ocean views, and three bedrooms have garden views. Enjoy time lounging by the infinity pool as you overlook the majestic turquoise waters, take a "siesta" in a hammock under the beach palapa, or relax on the round sofas on the terrace as you await your next glass of champagne. Take advantage of your private beach with kayaks, snorkeling equipment, beach umbrellas, beach chairs, beach towels, and flotation devices.
This property has an entire staff consisting of a private chef, personal butler, and concierge. Your private chef will personally design each meal based on your requests with a fully-equipped kitchen. Using only fresh and local ingredients, each meal is a culinary masterpiece. Your butler will prepare and deliver drinks and assist in organizing events during your stay.
The concierge will work together with your butler to help with anything else that you may need. From organizing private tours to renting a yacht for the day, your concierge will share years of local experience to simplify planning. For added luxury, spa services are available without even leaving the villa. You may enjoy anything from therapeutic massages to facials and pedicures, with a 10% discount for pre-booked treatments.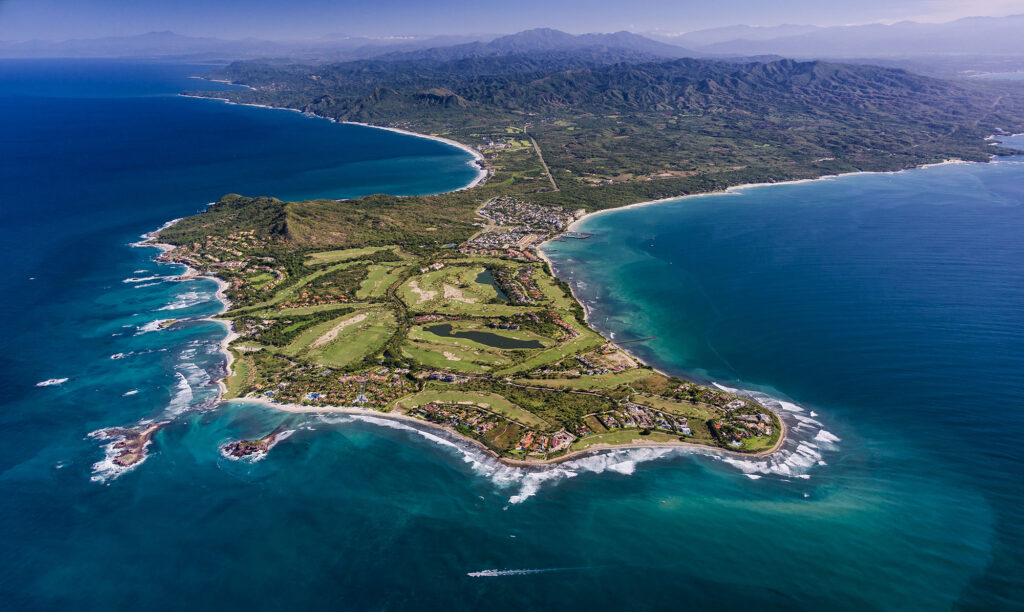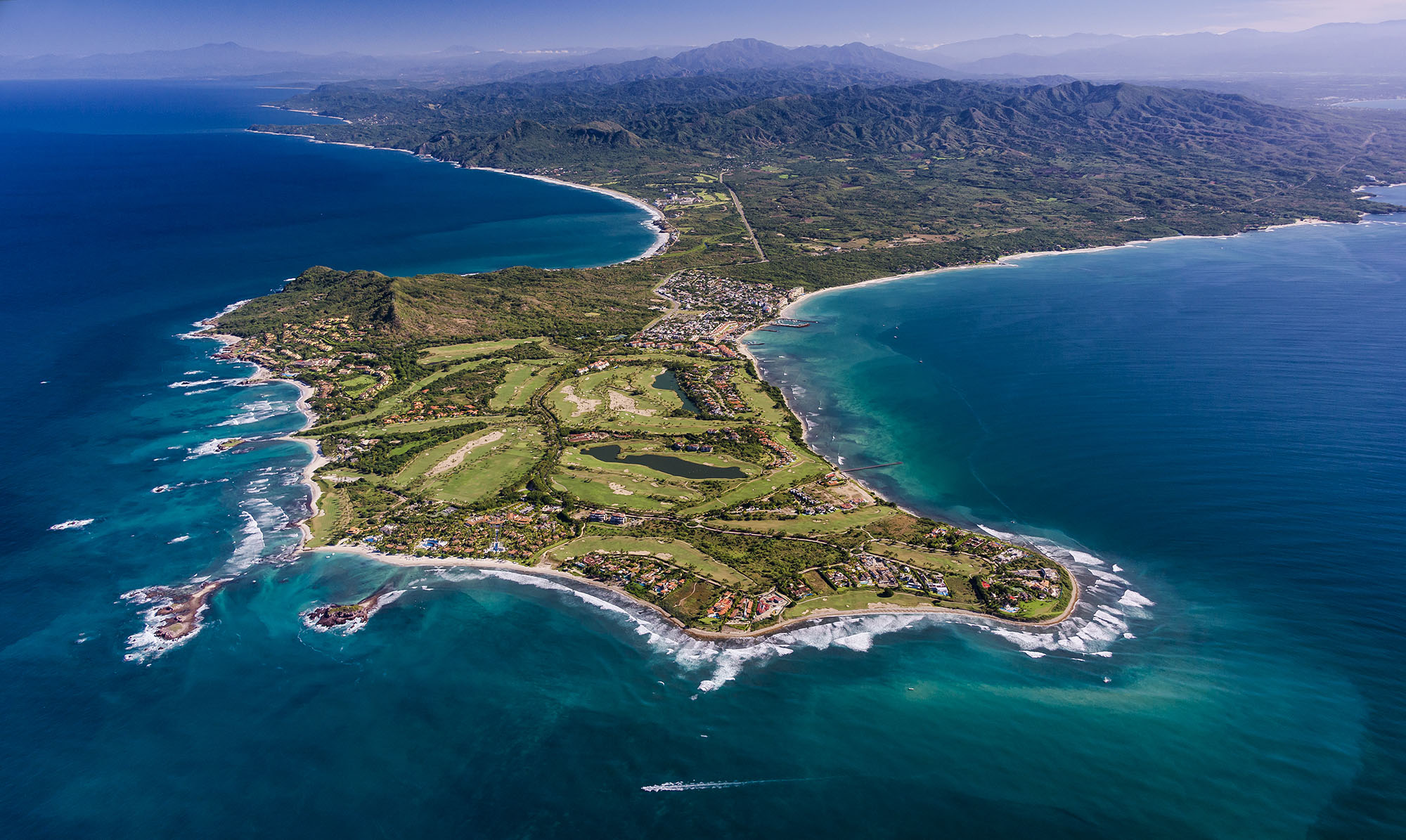 2. Punta Mita, Riviera Nayarit
Punta Mita is located just 10 miles north of Puerto Vallarta on the north end of Banderas Bay, in Nayarit. It is a 1,500-acre private peninsula surrounded on three sides by magnificent white sand beaches, aquamarine waters, and lush tropical jungle. It is known as an ultra-luxurious vacation hideaway for the rich and famous on the coast of Mexico with numerous multimillion-dollar estates. Punta Mita is home to world-class golf with two Jack Nicklaus signature courses and some of Banderas Bay's most beautiful surfing beaches.
You'll find amazing adventures such as surfing, scuba diving, windsurfing, kite surfing, hiking, biking tours, yoga, paddleboarding, wildlife encounters, whale watching, bird watching, fishing, and yacht charters. There are also festivals to attend, world-class spas, prestigious restaurants, fresh seafood, shopping, and local artisans.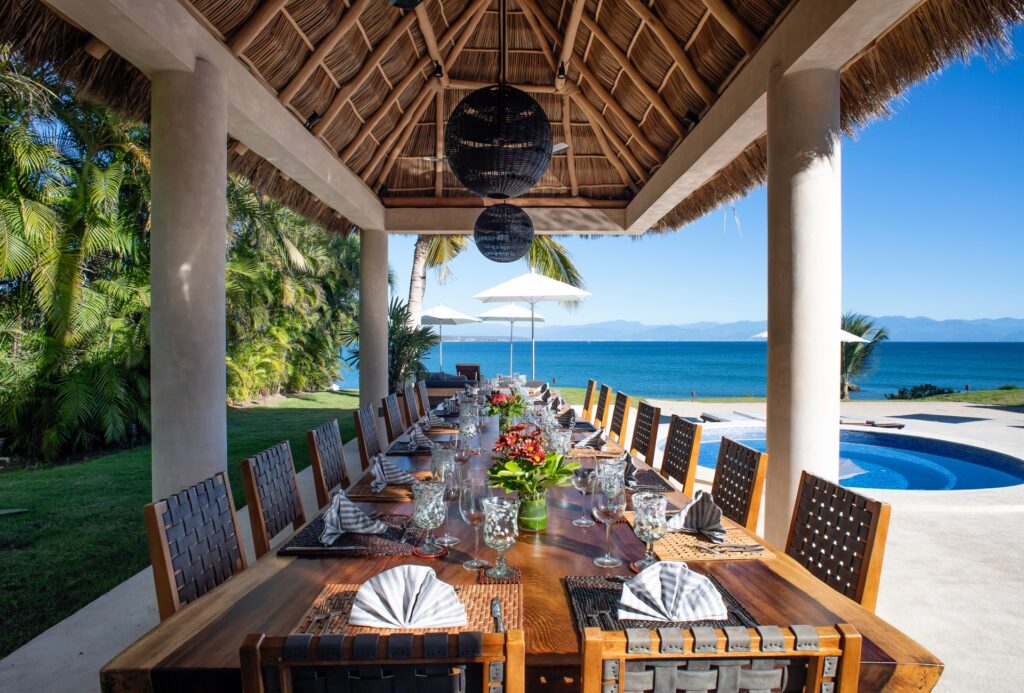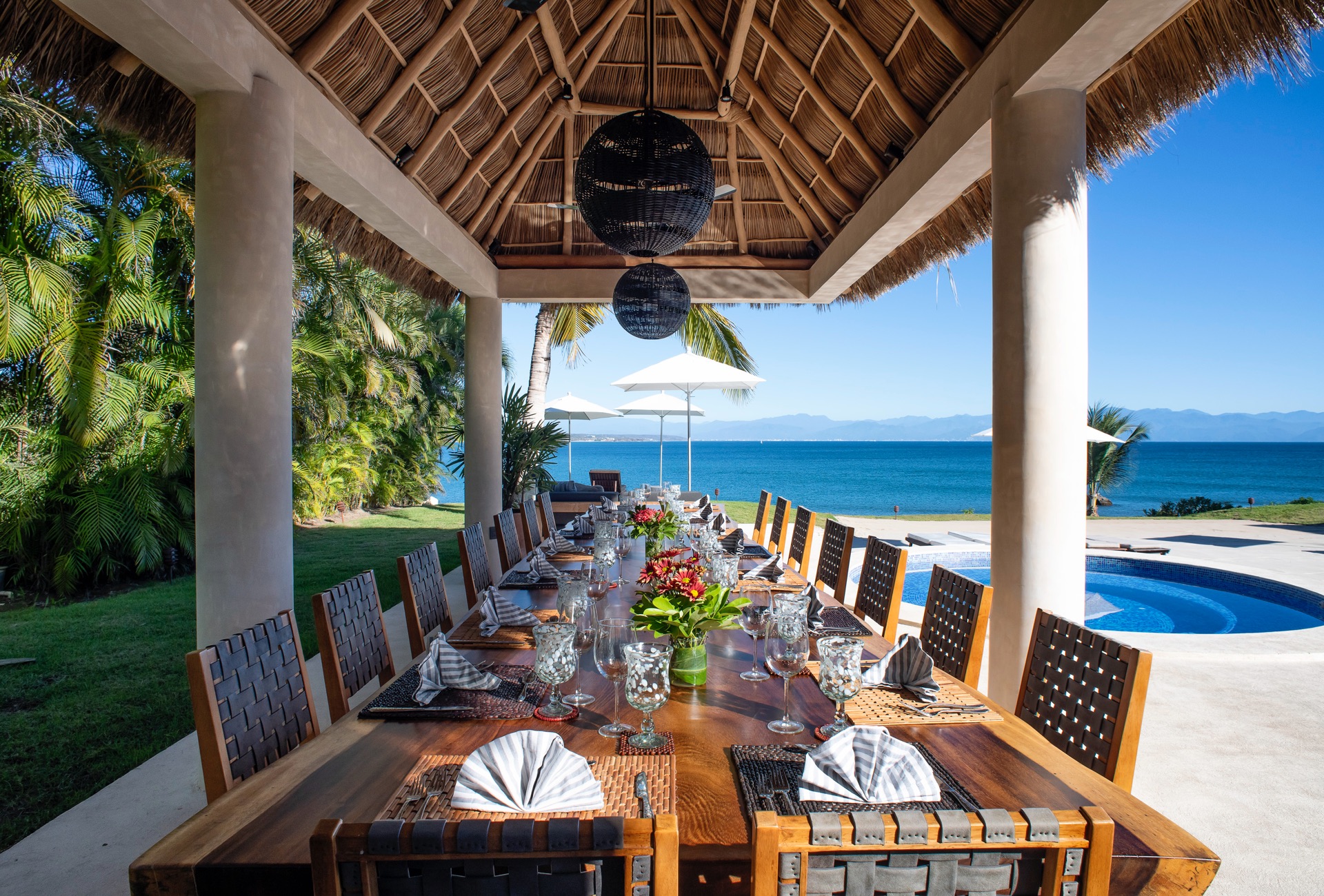 Located within the private gates of Punta Mita and the La Punta Estates is the fabulous Casa Del Faro. As one of the only five-star luxury beachfront villas in the entire world, you will be amazed by its beauty, location, and incredible services. It has 18,000 feet of stunning architecture with ten bedrooms, 14 bathrooms, and 12 full-time staff.
On your private beach, you'll experience the world-famous "El Faro" surf break with some of the most amazing waves in Mexico. Whether you're a professional or a beginner, you'll enjoy the complimentary surfboards, boogies, paddleboards, and kayaks at the onsite surf center. Also located within this estate is a fully-equipped fitness room with state-of-the-art cardio and strength equipment. An exclusive Premier Membership to Club Punta Mita comes with the villa, which allows complimentary access to two Jack Nicklaus championship golf courses, three private beach clubs, a world-class tennis center, a fitness center, and the exclusive St. Regis Beach Club and Facilities. 
This villa features a complete business room with a computer, fax, scanner, copier, and high-speed internet. You'll also find a massage room for on-site treatments and a media room/theater, where you can watch HD movies and TV in luxurious comfort. The grand palapa provides a 30-foot-tall vaulted roof where you can enjoy a meal, relax, read, or socialize with friends.
With an entire team of 12 full-time staff, you'll receive attentive service with complete meal services, twice-daily housekeeping, turndown services, butler service, laundry service, bartending/drink service, and concierge services. Wake up to fresh-pressed juice daily and enjoy gourmet breakfasts, lunches, and dinners prepared by your private chef and culinary team. Each meal is uniquely tailored to you and your guest's individual preferences using the freshest produce available and the finest organic products in the area. Whether you choose to enjoy your meals under the grand palapa or the palapa poolside, all meal times and locations are entirely flexible and according to your discretion.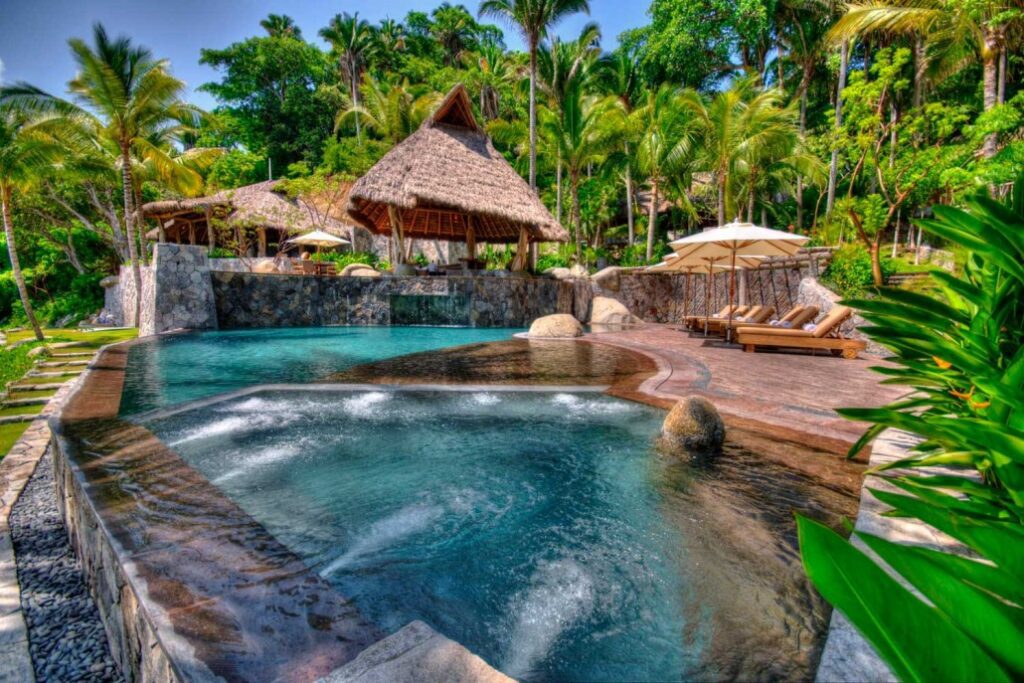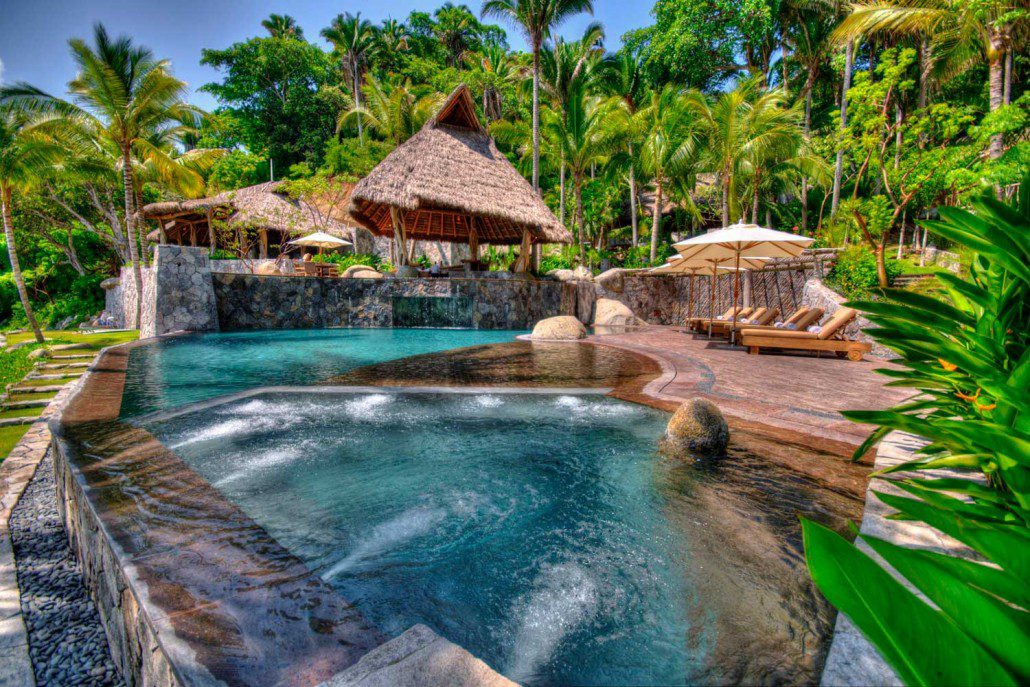 3. Punta Sayulita, Riviera Nayarit
Punta Sayulita is approximately a 45-minute drive north of Puerto Vallarta, at the south end of the state Nayarit and north of Banderas Bay. It is a private, 33-acre enclave that is just a few minutes' walks to the town of Sayulita. Punta Sayulita is situated at the peninsula's tip and boasts an upscale, gated residential community with incredible privacy and security. It is not a rowdy resort or vacation hotel destination but an exclusive community with breathtaking ocean views, stunning sunsets, and multiple trail systems within the gates.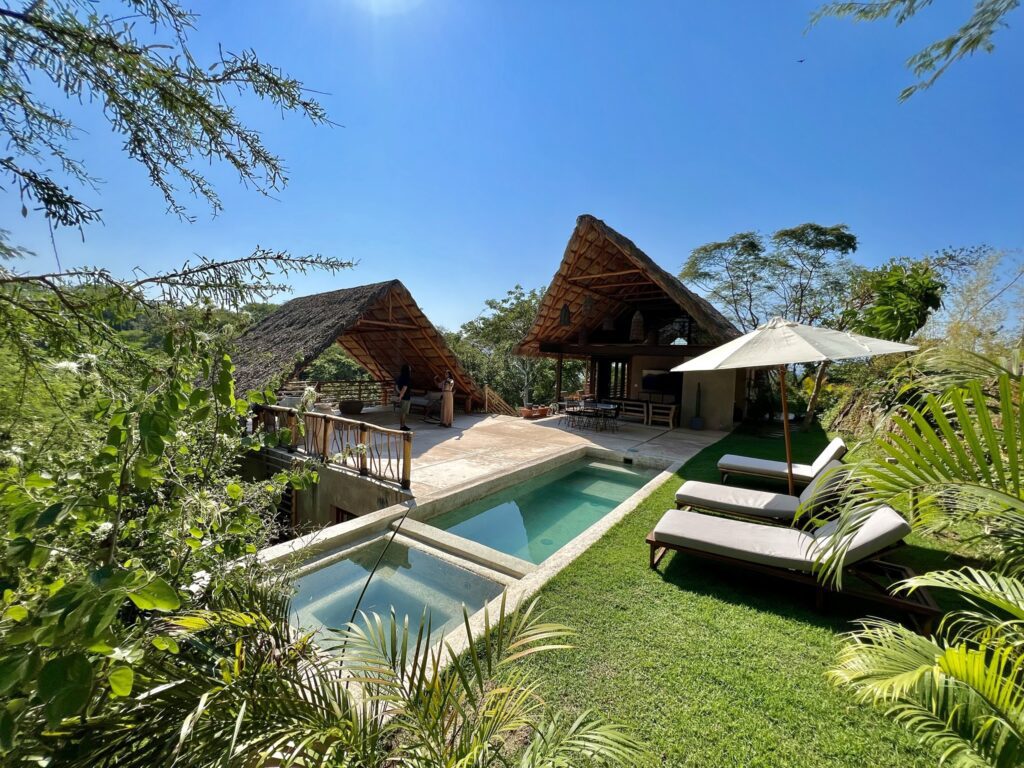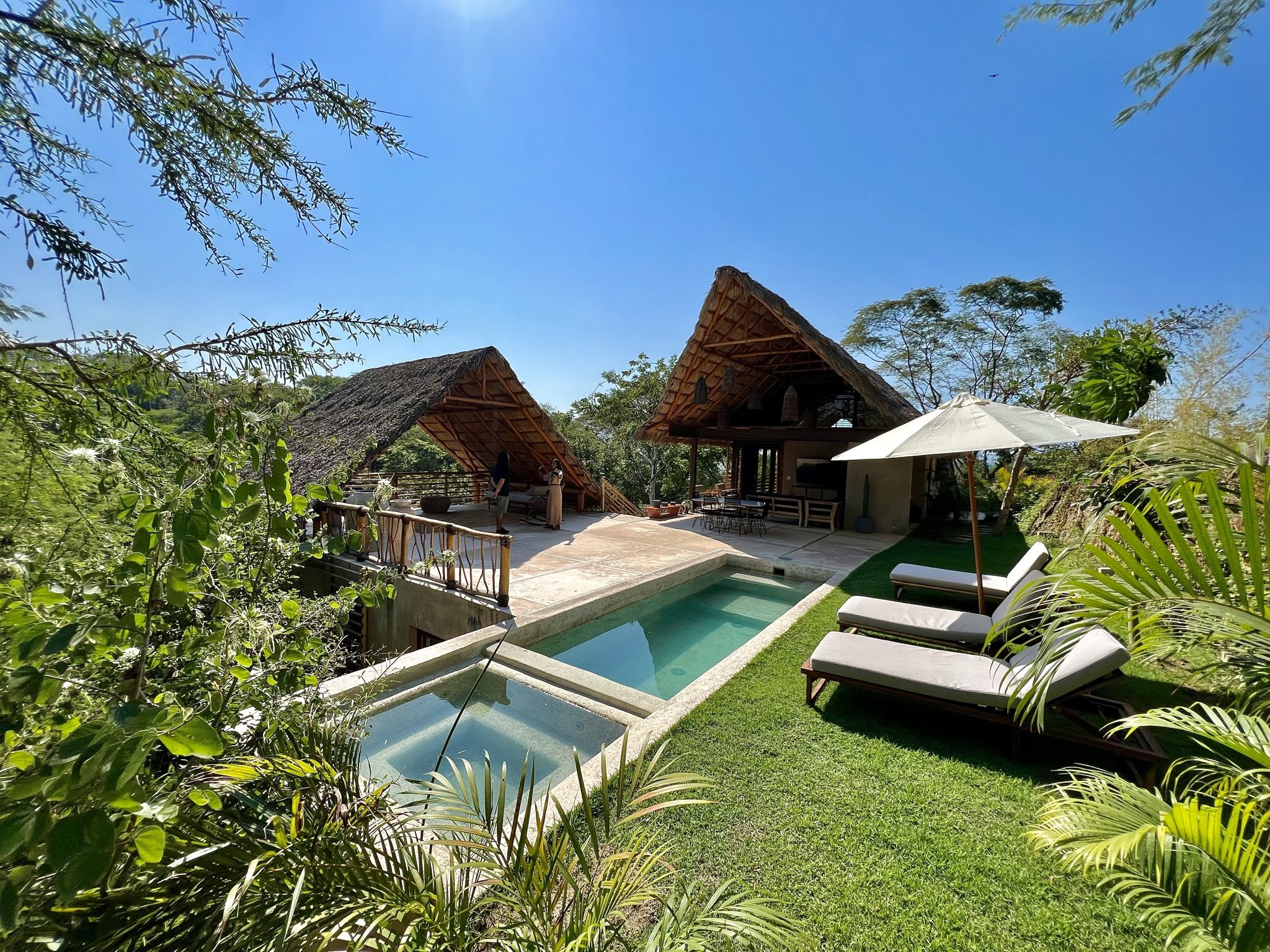 Enjoy all the peace and tranquility Punta Sayulita offers in this gorgeous, oceanfront six-bedroom/7 bathroom luxury villa. Casa Bambu can accommodate up to 14 guests with its six stand-alone units connected with stone hallways and shared common spaces. The entire home decor promotes relaxation with its neutral tones, earthy materials, and nature views.
Natural wood and stone are used throughout the home to create a rustic and inviting vibe. Each of the six bedrooms features lush jungle views and en suite bathrooms with showers. The home highlights a palapa thatched roof and exquisite windows overlooking the beautiful Pacific Ocean and tropical jungle. You'll find a stunning terrace complete with a heated pool, jacuzzi, sun loungers, a dining area, and an outdoor living room under the palapa. Concierge and cleaning services are included with this luxury villa rental.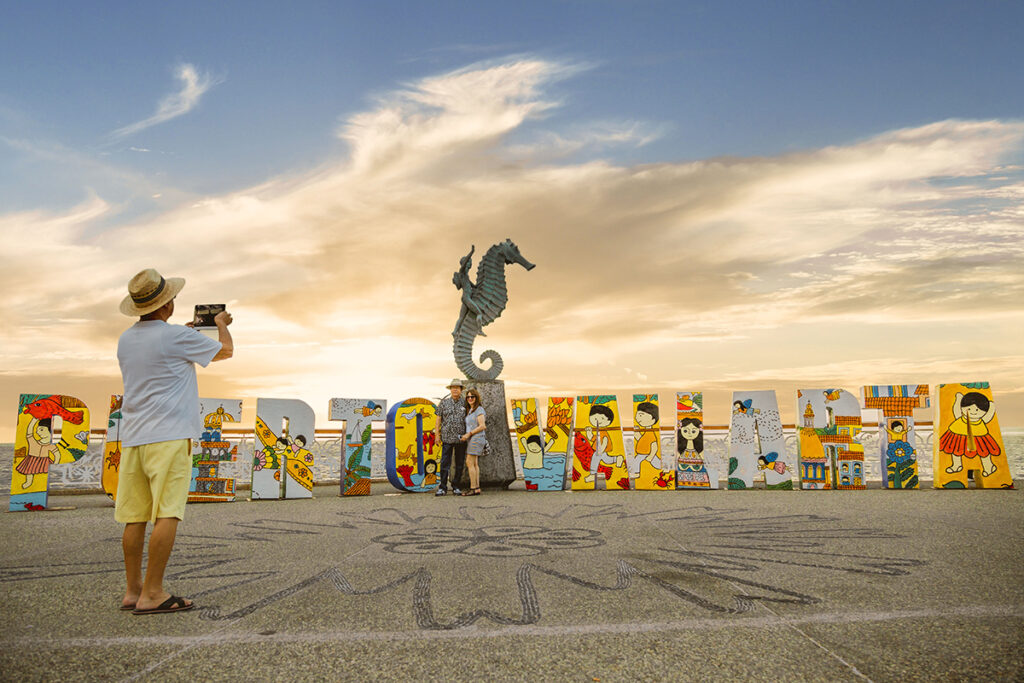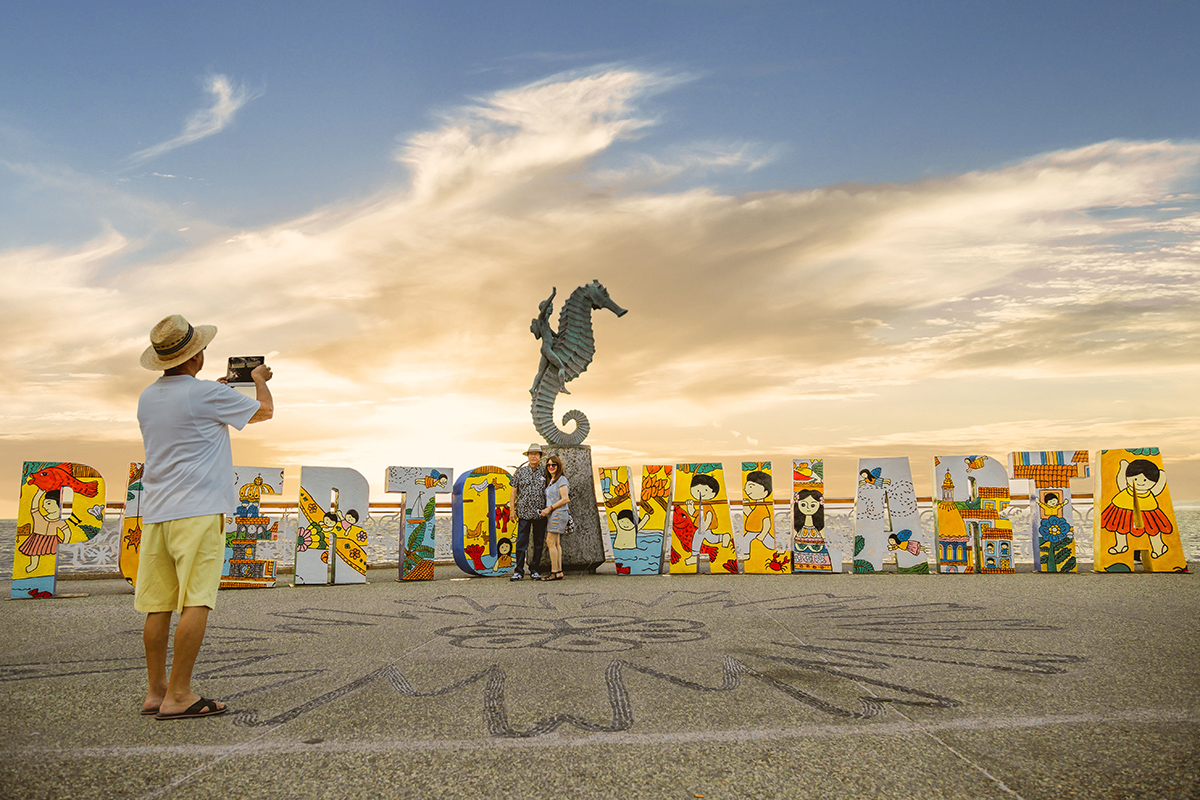 4. Puerto Vallarta, Jalisco
Puerto Vallarta is one of the most popular vacation destinations in the world. Located on Mexico's Pacific coast in the state of Jalisco within the Bay of Banderas, it is home to one of Mexico's most unique and sophisticated oceanfronts. Puerto Vallarta is known for its charming neighborhoods, beautiful beaches, stunning Sierra Madre mountains, and friendly locals! You'll discover a vibrant nightlife, extravagant shopping with little boutiques, outstanding cuisine with an abundance of restaurants, and amazing outdoor adventures.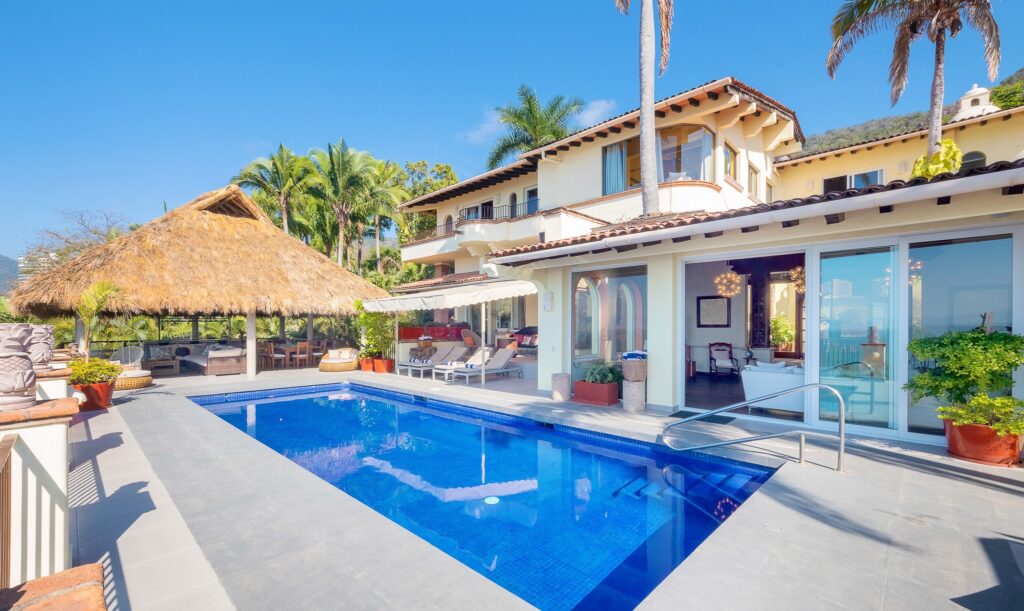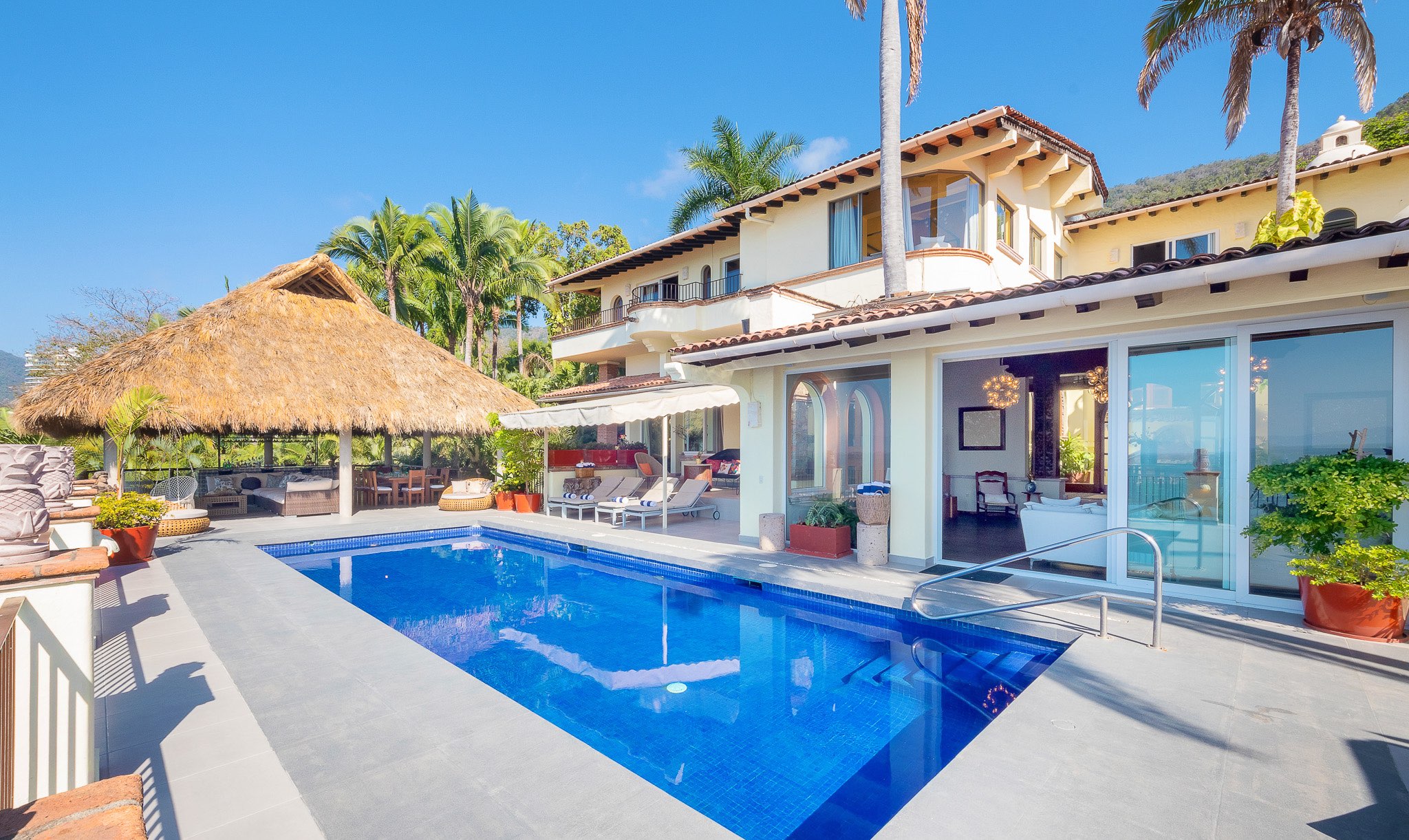 With just a 10-minute drive from downtown Puerto Vallarta, you'll find this stunning, multilevel luxury villa, Casa Peregrina. It sits on over 33,000 square feet of land within the Sierra del Mar Residential Community and features impressive gardens, fountains, arches, beautiful stonework, soaring ceilings, and wide hallways. The park is perfect for yoga, meditation, massages, and even soccer.
This villa can accommodate up to 20 guests with ten bedroom suites spread throughout to ensure privacy for its guests. Intelligent TVs are included in most bedrooms, the living room, and the upstairs TV room. For music, there is a Bluetooth speaker that is available to use in addition to a plug-in system. Expansive terraces off the living room and dining room lead to a beautiful, heated saltwater pool with extravagant views of the ocean and mountains. Private beach access is included through Condo Playa Las Gemelas, where you'll have full access to the facility's bathrooms. Just inform the villa staff that beach chairs, umbrellas, and a cooler full of your favorite drinks and snacks can be set up for you.
This villa offers outstanding staff service, complete with a houseman, a cook, a bartender, and a daily housekeeper. With your villa rental, you'll receive the preparation and service of three meals per day and snacks and beverages. Each dinner is served family-style with meals that can accommodate dietary restrictions and preferences.