Five Stunning Villa Rentals Ideal for Yoga Retreats in Mexico!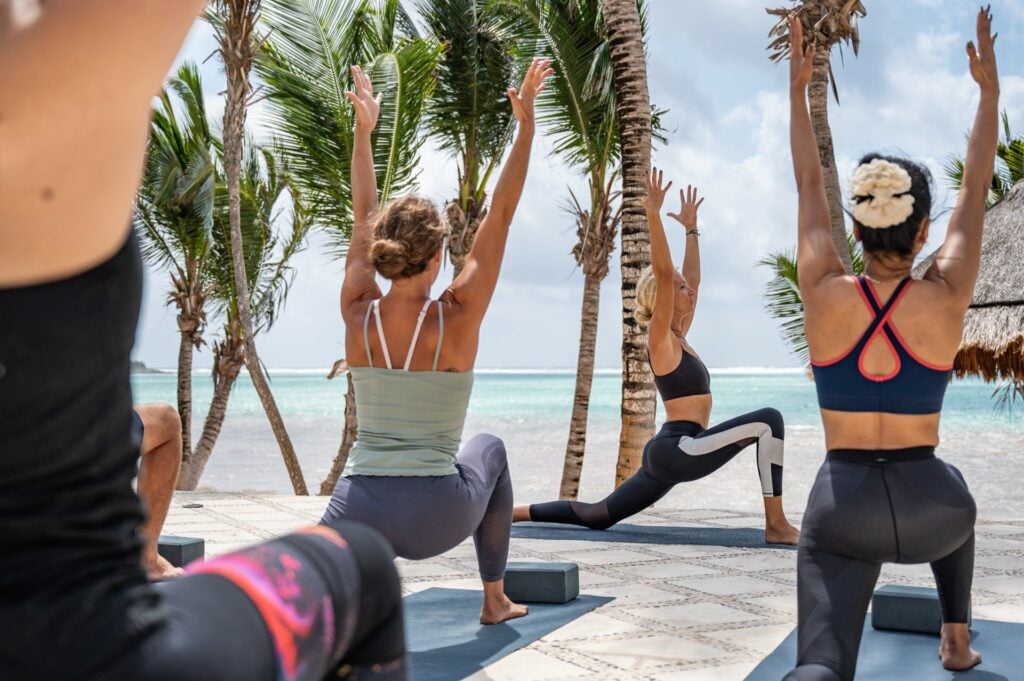 Before you think about the itinerary, the activities, and the theme of your next yoga retreat, consider the venue. The best option is to rent a private estate or vacation home with enough space for most participants and guests.
Many vacation rentals in Mexico are spacious and large states; some can sleep as many as 20 people. Mexico vacation rentals are gorgeous, some seeming to come right from the pages of magazines like architectural digest. They make a perfect backdrop for a Yoga and health-related retreat.
The Rental Villa Provides Healthy Lifestyle Living Options
Healthy living is what luxurious Mexican villas are all about. These homes are the ideal location for a yoga retreat and are made for this type of health retreat.
When you rent a Villa in Mexico, you and your guests will feel like you are in a top resort because villas focus on healthy living. Homes usually include gyms, spa rooms, an available masseuse, infinity pools, a chef with healthy menu options, and other beauty or health treatments available. Having these services available at your fingertips makes it easier for you to plan a yoga retreat. After all, your participants will need alternative activities, especially if yoga only takes up part of the day.
Even if the vacation rental you choose does not come with chef services, it has a full kitchen with everything you could ever want to make healthy meals for your Yoga retreat participants.
These homes also offer plenty of opportunities to exercise inside and outside. Many villas have bicycles, surfboards, water sports equipment, and even gym equipment for guests. They all have pools, and many even have nearby trails and paths for walks and runs after the yoga classes.
What's next? Where do you start?
Finding the perfect venue shouldn't be a 5-minute struggle. However, it is going to take time. First and foremost, determine your need, the number of participants, and the activities you plan on having. Write it all down. Once you have this information, refer to it for vacation rental properties. Next, you'll want to look at homes and locations to find the Mexico vacation rental to fit those needs.
Once you have chosen a few possible places, feel free to ask questions. Contact the vacation rental management team to find out as much as you can about a specific rental. There are no silly questions, so if you are troubled by something or need to clear up something, ask.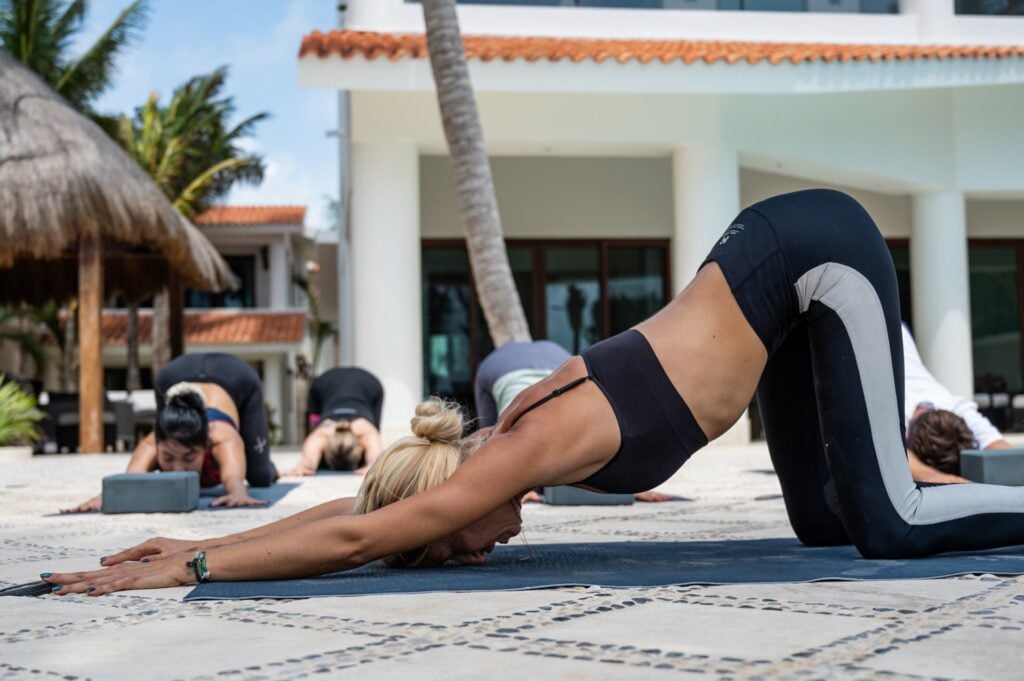 How to Find The Perfect Yoga Retreat Villa?
Location Is Everything
When planning a yoga retreat, your location is the foundation of your success. The retreat center must be attractive, convenient, and awe-inspiring. In addition, the home should invoke a sense of peace and well-being. A private beach rental is often ideal as the panoramic ocean views create peace and relaxation.
Imagine it, a gorgeous home where the flowers spill out of terracotta pots sitting on an expansive terrace with a large sitting area, large enough to have your outdoor yoga sessions as you gaze out on the clear blue waters of the ocean. That's what you get when you choose a Mexico vacation rental for your yoga retreats.
Take your time, but only a little; vacation rentals ready to take on a yoga retreat require a reservation of six months to a year in advance. They book quickly, so start in advance. Planning this far in advance ensures you get a home that will meet your Mexico yoga retreat needs.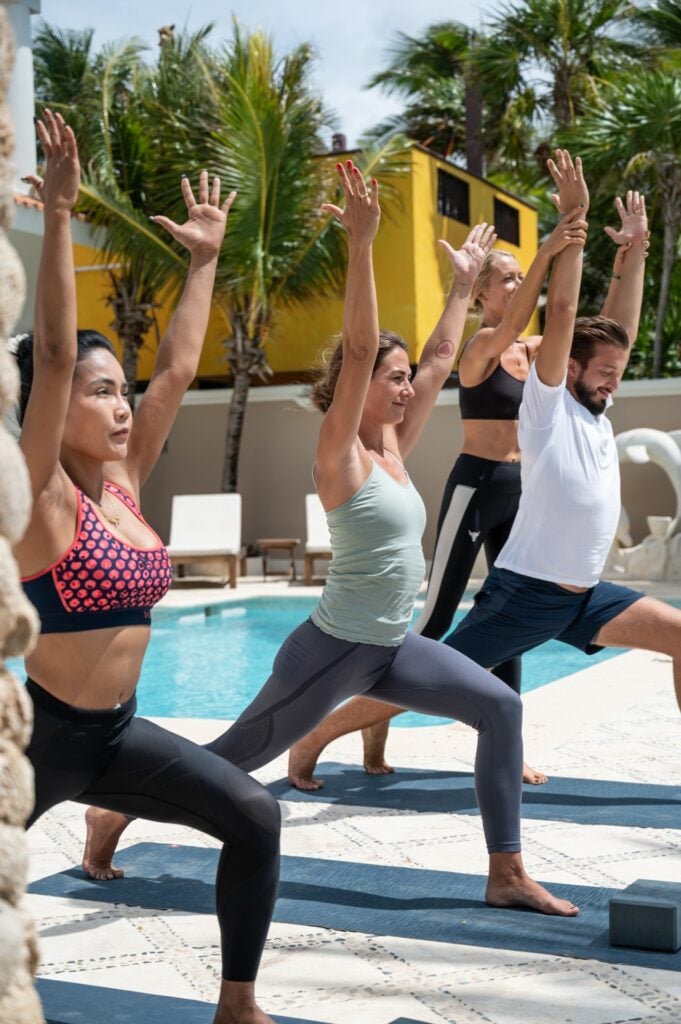 The Solution for The Large Retreat!
A vacation rental is great, but what if you have a large group? There are three options for larger yoga retreats. First, solve the problem when renting a villa or home that hosts large groups. You might also rent two vacation rentals close to each other so that you can blend activities and Yoga events between dwellings.
An alternative is to use the private villa to host the teachers and leaders and offer the vacation rental as a workshop location only. In other words, participants will need to find their accommodations.
Five Suitable Homes for a Yoga Retreat!
If this idea excites you, but you don't know how to look for the perfect Mexico Villa rental, we have five options in different areas of Mexico. All of these homes can meet the need, at least as far as giving you a place to host the workshop.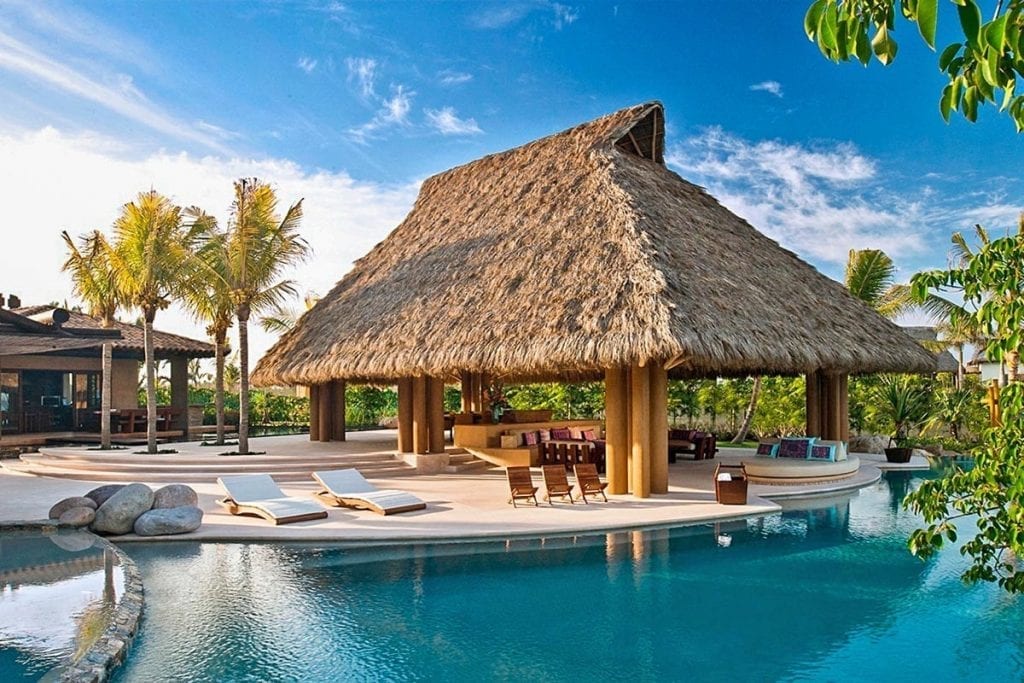 Considered a pearl of the Pacific coast, this Puerto Vallarta rental sits in the exclusive, luxurious, and private community of Punta Mita. This home was designed by renowned architect Manolo Mestre who created this home to sit uniquely against the backdrop of many other lovely homes in Punta Mita. Mestre made the house a holistic approach to modern design. Its quiet simplicity offers a gorgeous environment for the most crucial focal point of the entire home, the immense views of the Pacific Ocean and the mountains.
Step out on the expansive terrace from any of the large six-bedroom suits or the wide-open living area into one of two swimming pools. Enjoy an evening sitting out by the fire pit gazing at the stars. The yoga and fitness area are perfect for workshop areas as well. The services of this lovely home include a chef, concierge, barman, housekeeper, and butler.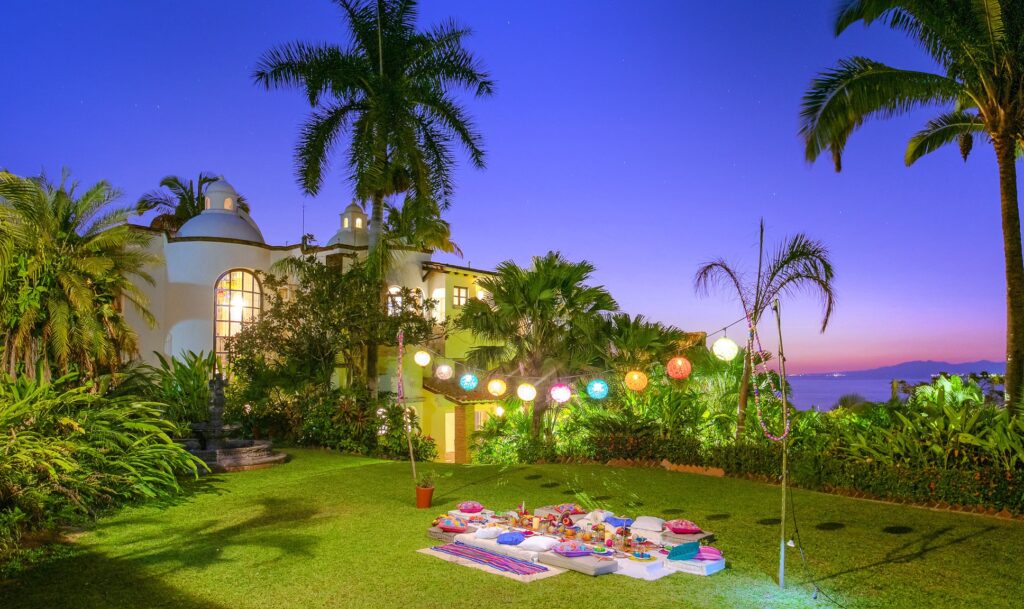 Casa Peregrina, Puerto Vallarta
Situated in the jungle of Puerto Vallarta, this 33,260-square-foot property offers natural privacy in the private Sierra del Mar residential community. It is an ideal location for a Yoga retreat because of its park-like setting and manicured gardens in one of the most secluded neighborhoods of Vallarta, one with the lowest construction density on the south shore.
Transport your guests into a world that combines the feel of a luxurious hacienda with the amenities of contemporary living. The architecture of this home features arched ceilings, wide hallways, beautiful stonework, and incredible fountains.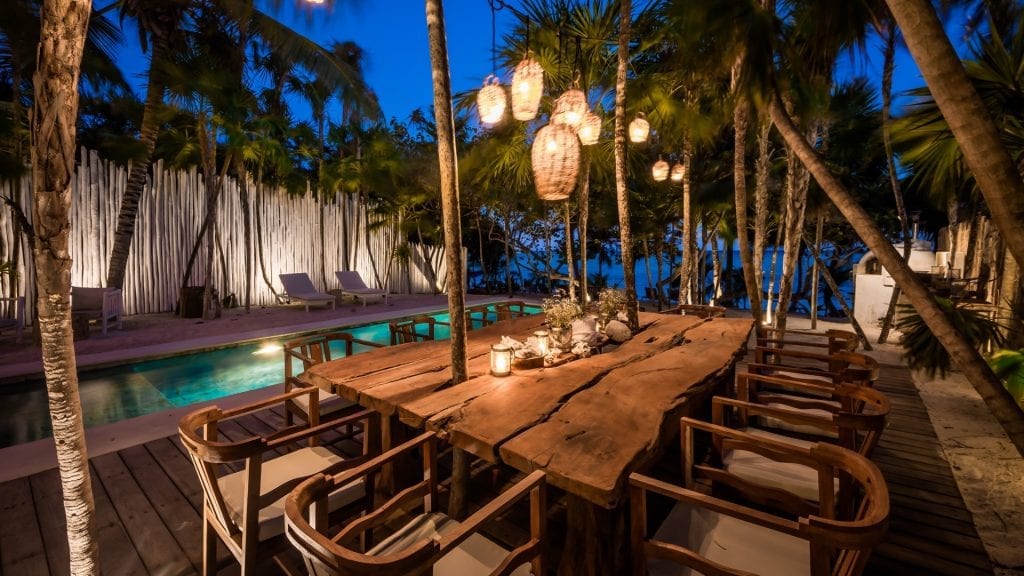 Located in a green mangrove, on a secluded beach of Soliman Bay sits Villa La Semilla, a home created to live harmoniously with nature. Guests can savor a unique connection with nature at this home. Villa Semilla is located on a secluded stretch of beachfront; the home's design embraces spectacular views. Two-tiered rooftop terraces lead to a pool and are an excellent place to host yoga workouts. Enjoy the seascape by day and the stars at night.
Walk up the stairs into one of five master suites with an ensuing private terrace and ocean view, and the sixth suite with a private pool and 360-degree views sits above these. It makes for a breathtaking backdrop for your smaller yoga retreats.
Call your next retreat home in Villa Bellamar, a 13-suite house in the Riviera Maya. Perfect for a large Yoga retreat, Bellamar is a luxurious waterfront home with an included chef who will cater to your needs.
Located in the exclusive Half Moon Bay Villa, Bellamar offers a peaceful haven for your next retreat. Surrounded by coral reefs and shallow waters, it is a perfect location for kayaking, swimming, and snorkeling.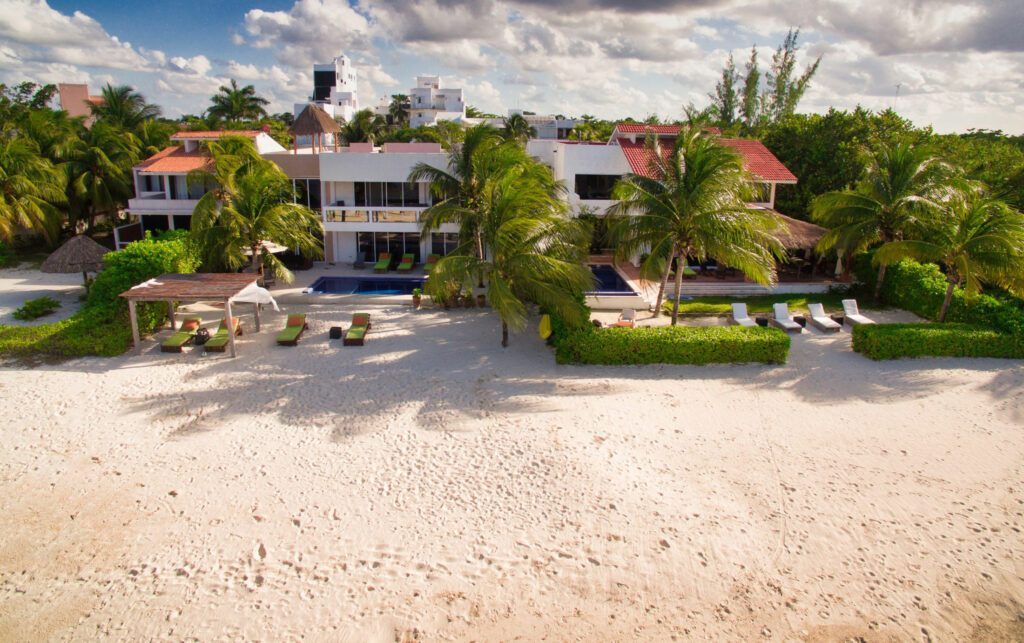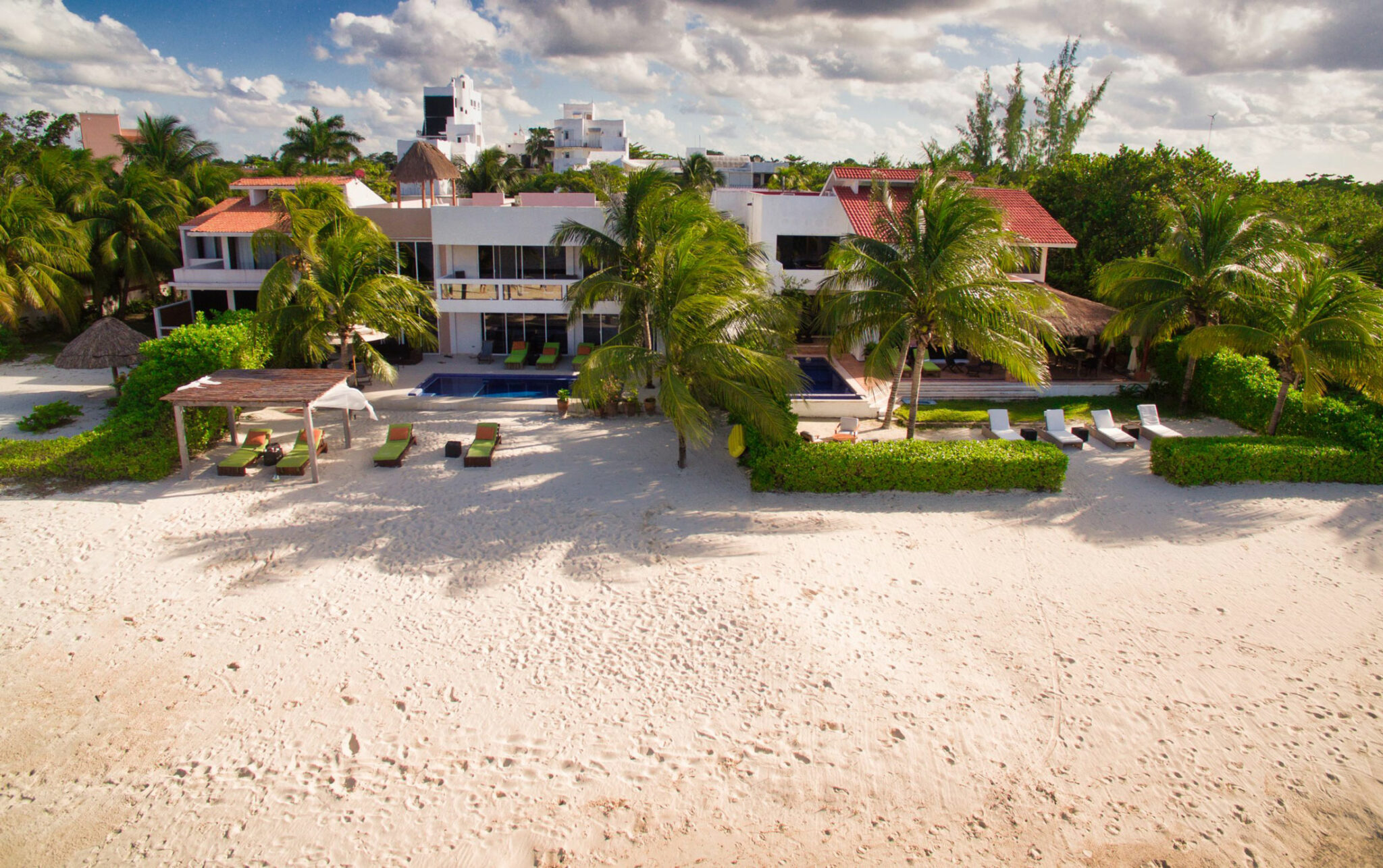 Villas Solil, Cozumel Island
Combined, Villas Graceand Del Sol, known as villas Solil sit next to each other, making them the perfect location for a large group. In addition, this home can host the ideal Yoga getaway. The combined 9-bedroom and 9-bath villas are nestled along a secluded sandy beach on the north side of Cozumel.
Enjoy peace, serenity, and seclusion, yet you are just three miles from town and have many different entertainment options.
Other Things to Consider;
Food
One of the most remarkable things about choosing a luxury villa as the base station for your Yoga retreat is that the villa staff can arrange the food. You can work closely with your concierge to ensure your Chef covers all your needs. 
Activities and Excursions
In addition to giving you a nice place to work and helping you promote healthy living, a luxury home in Mexico also offers additional healthy activities like hiking, paddle boarding, holistic health, Mountain trips, jungle trips, and culture. 
Just Relax and Enjoy
The best advice we can give you is to relax and trust your villa team. Expect the unexpected. Sometimes it is beautiful and exciting when things don't go as planned. Be open to change and trust that your students will have a wonderful retreat when you rent a luxury vacation rental in Mexico to host it. 
Still, need help? Contact us! Our concierge and staff can help clear up any of your questions.