Tulum's Family-Friendly Beach Clubs
So you're finally heading for the hottest destination in the Caribbean, allow us to congratulate you at Villa Experience for your great choice and good taste. The Riviera Maya and Tulum, in particular, have a lot of beach clubs along their white sandy beach, yet we are all looking for a different experience and qualities when we are on vacation, right?. For that very reason, we have crafted a valuable guide to Tulum's greatest beach clubs using four categories: Family-Friendly, Relaxation-Oriented, Fabulous Places to Eat, and all-out Party Beach Clubs.
Tulum is one of the famous beaches in the Riviera Maya and Cancun, and Playa del Carmen (Cozumel's island). These tropical jewels attract thousands of tourists from around the globe every year. Tulum is a long stretch of sandy beach dotted with beach clubs, restaurants, resorts, and "yes!" Mayan ruins. It is worth mentioning here, however, that the south of Tulum has a louder, busier mood than the north. So if you're looking to party and late-night clubbing, wander into the southern part of the beach strip. You'll find a variety of beach clubs with live music, chic restaurants, and frequent international DJs in plain concerts. You'll also find the same quality of clubs and restaurants in the north with a quieter ambiance. The north is also home to a significant number of private villa rentals and boutique hotels.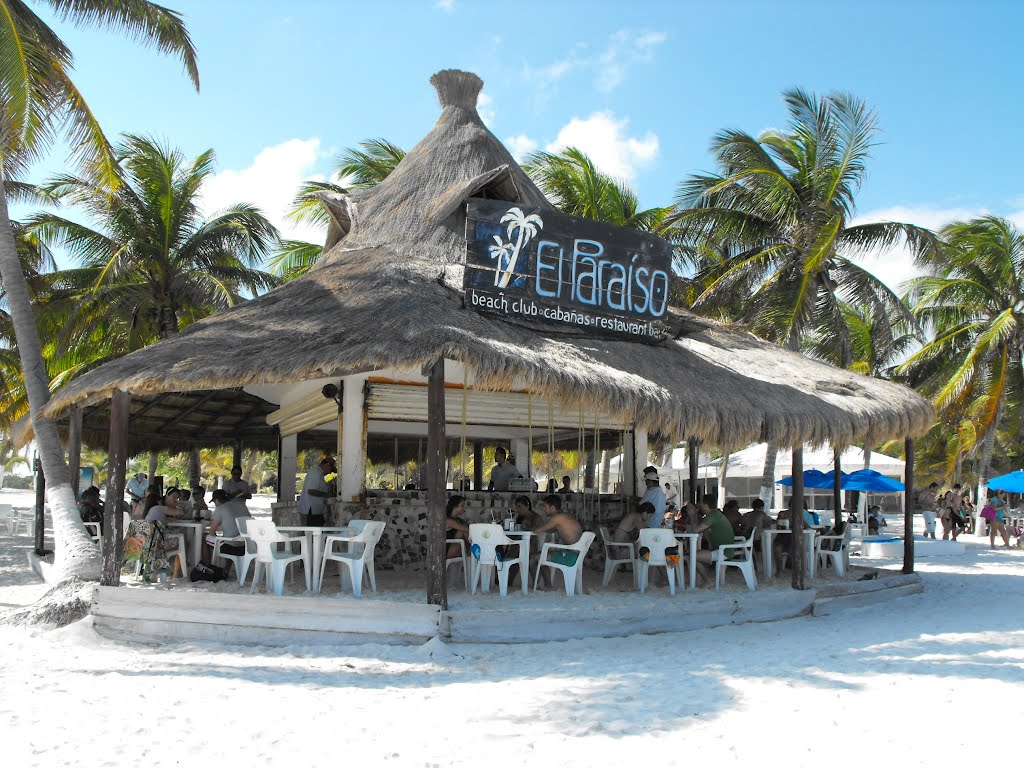 Some of us like to go where everybody goes. And maybe that's because wherever you see a crowd, there is something great going on, either good food, live music, or some entertainment. Playa Paraiso is that type of place, a famous beach with clubs and live music jamming affordable to anyone. As its name suggests, it is indeed a piece of paradise; however, sometimes crowded. 
There is no fee to access this beach nor minimum spend required. You can rent a sunbed and enjoy the superb vistas of the ocean for a whole day. You will find some restaurants and bars on Playa Paraiso, and they offer excellent service at a reasonable price. You and your family or friends will enjoy this beach a big deal, it is family-friendly, and it is also considered one of the best beaches in Mexico.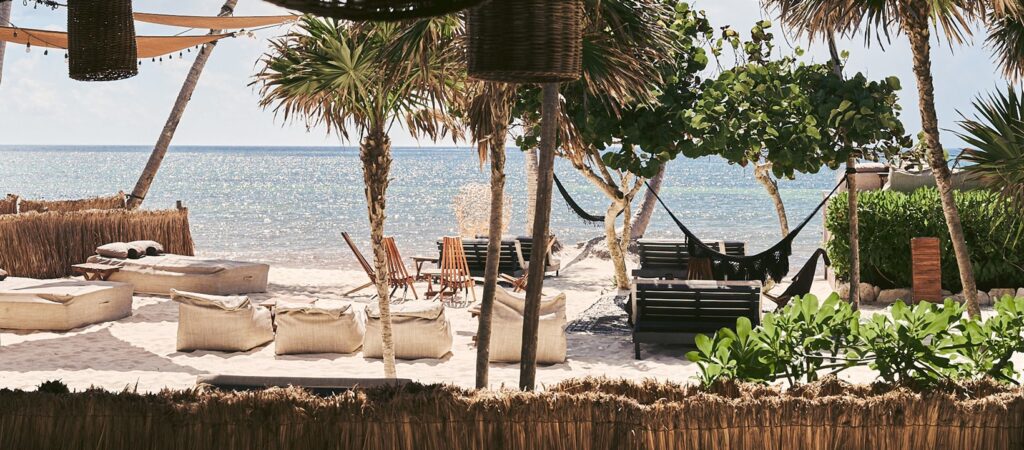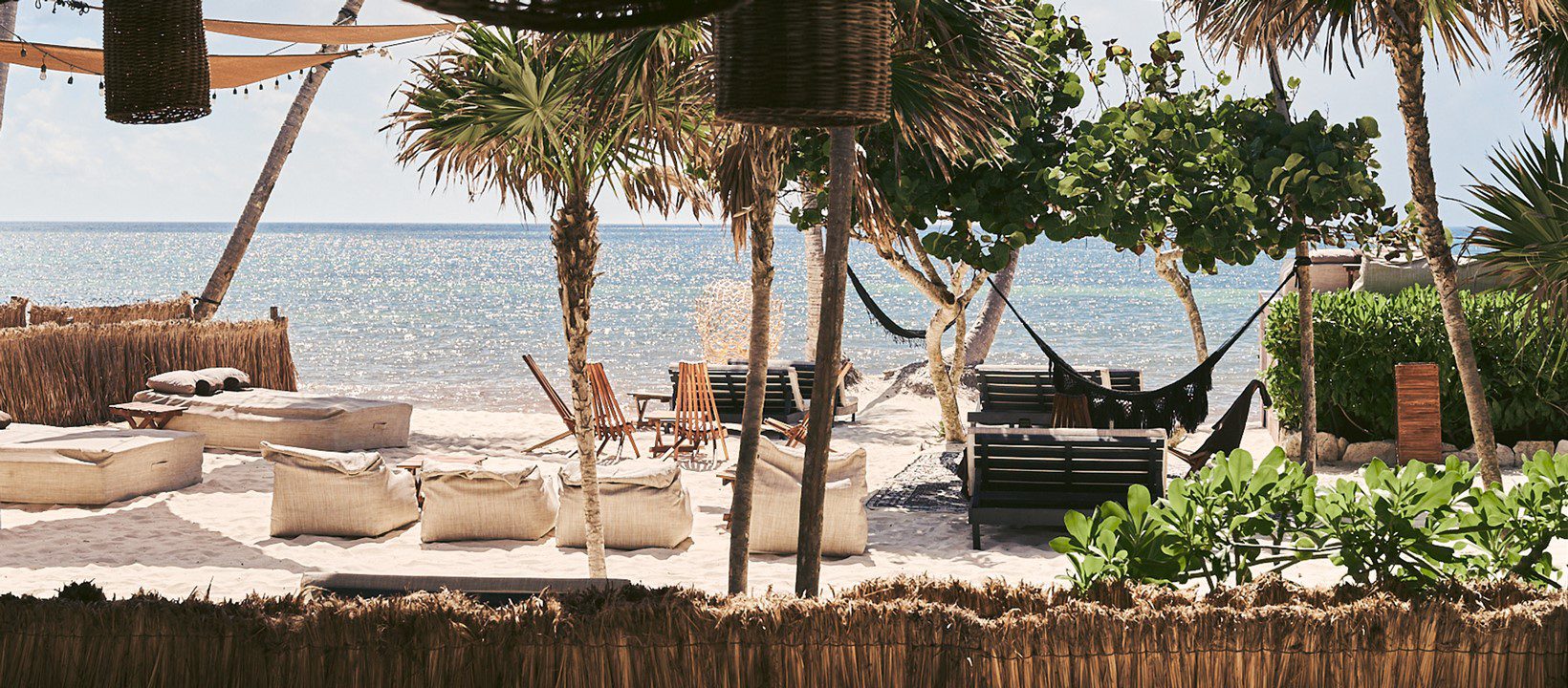 This beach club is a type of retreat where you'll feel so relaxed and comfortable that you will not want to leave. Habitas is environmentally-friendly, and it somehow blends in with nature in a magical way. The restaurant here offers authentic Mexican food with an extensive menu. To access the exclusive Habitas, you must spend at least $50 US (up to 1000 pesos). The food and drinks here are a bit pricey by local standards, but it is worth every penny. This Instagram-loved location will offer you stunning views of the Caribbean Sea in a tranquil, jazzy ambiance.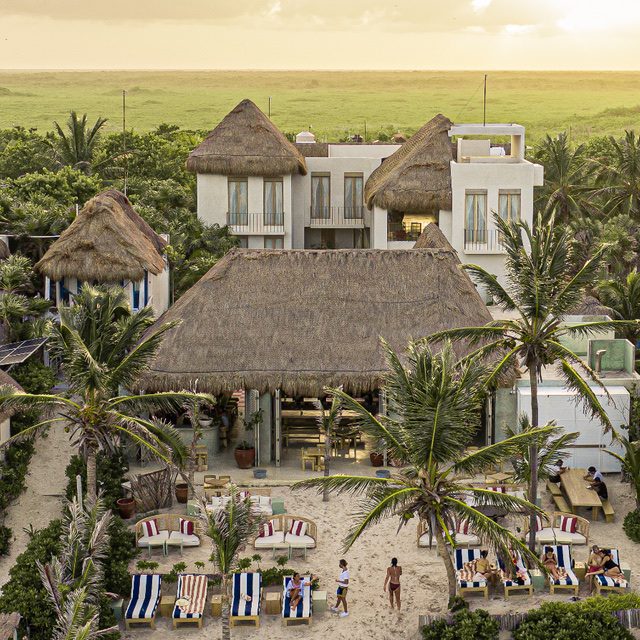 The Panamera Beach Club is one of the most inviting and exceptional clubs in the Tulum area. It has a classic, stylish design, very particular to the Caribbean clubs. It sits right in front of the Panamera Hotel on a private beach where only those familiar with the area can find it. The sand here is so white and powdery that it evokes some of the most beautiful shores of the Mediterranean. It has a large restaurant for breakfast, lunch, and dinner to enjoy the best international cuisine, yet Mexican and Italian dishes are the main culinary highlights. It is family-friendly and a must-visit if you're in Tulum. There were no fees, or minimum spend to access the club when writing this article, but you can always have your Villa Experience concierge check that out for you.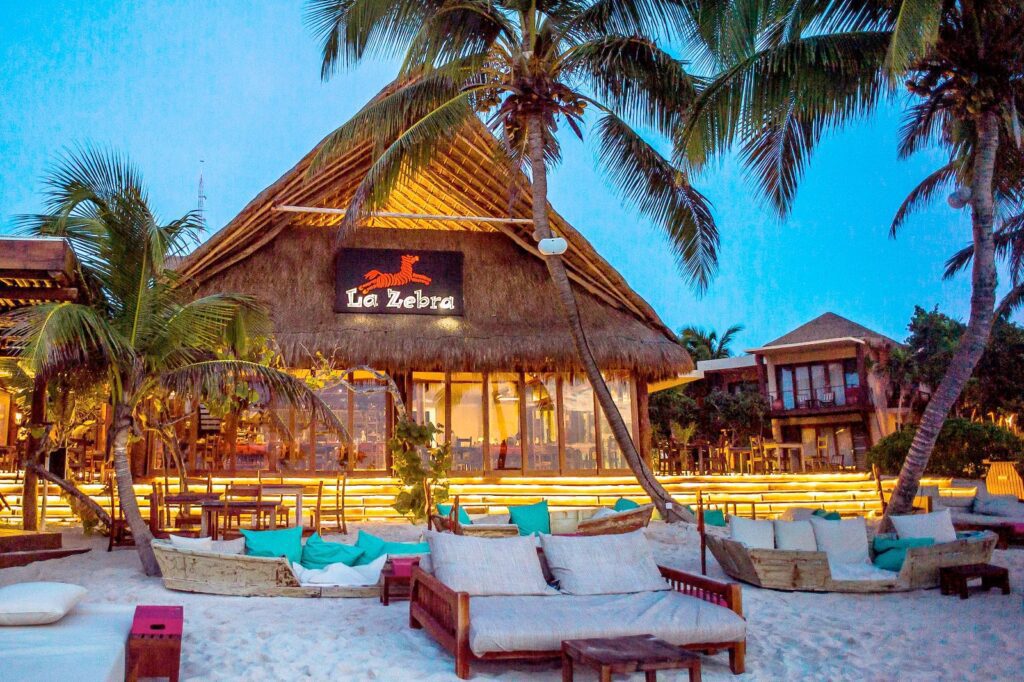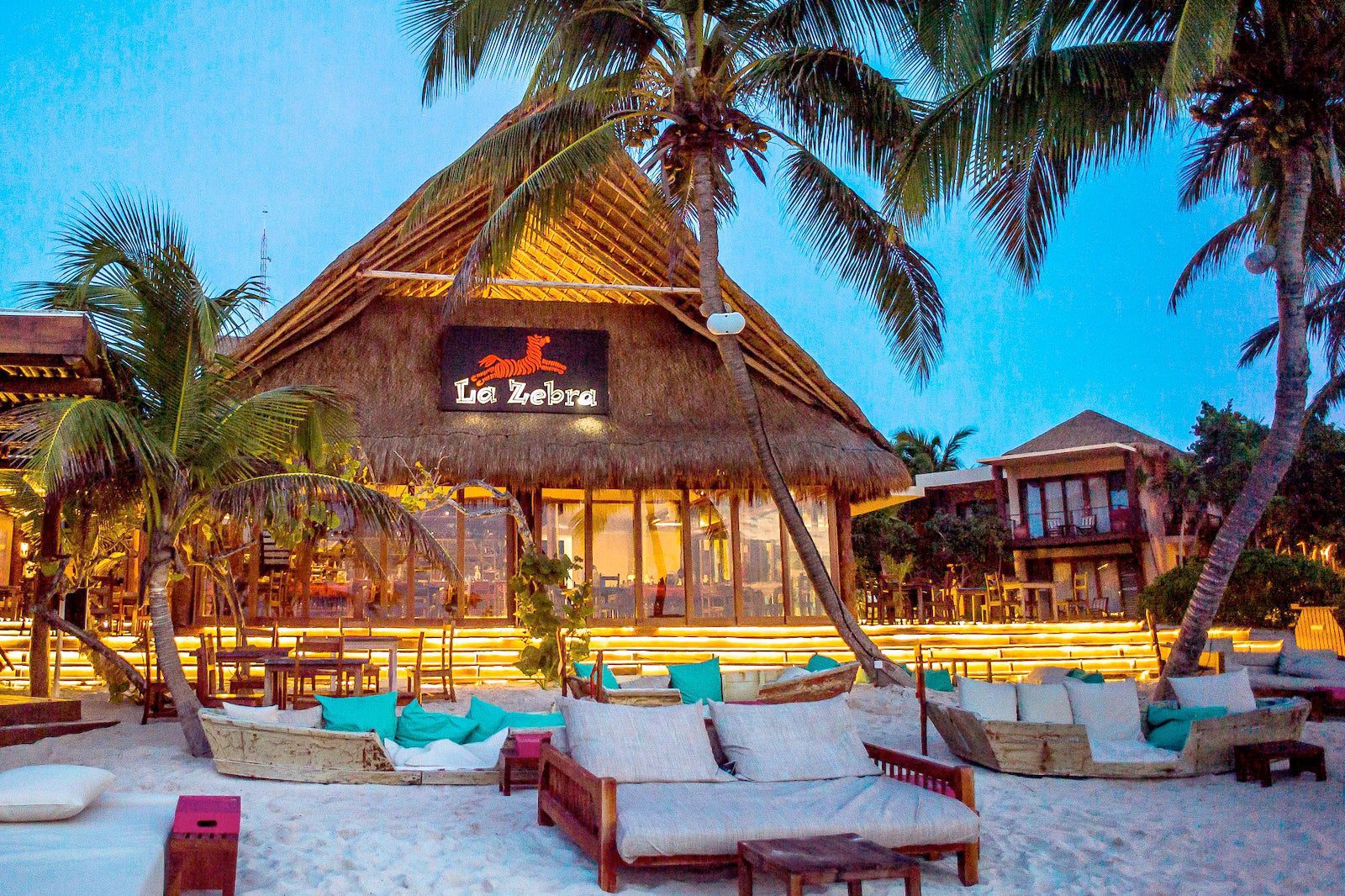 Hip and spectacular, this airy spot on the beach is just the right place to be. So get here with your family or friends and be ready to have a blast. This quintessential restaurant bar on the beach is one of the most popular gathering places in Tulum. So take your favorite drink as you listen to the excellent playlist.
La Zebra is part of the boutique hotel by the same name, but you can use the club facilities (except for the pool) for a fee of $30 US. Some beach clubs discount what you spend on a pass from the total of your bill. Be sure to ask so you can save a few bucks.
Again, don't miss stepping into La Zebra and be ready to embark on a culinary experience deep into the Mexican flavors.
*Smoking is not allowed in the restaurant, but you can smoke in the Bar & Lounge area.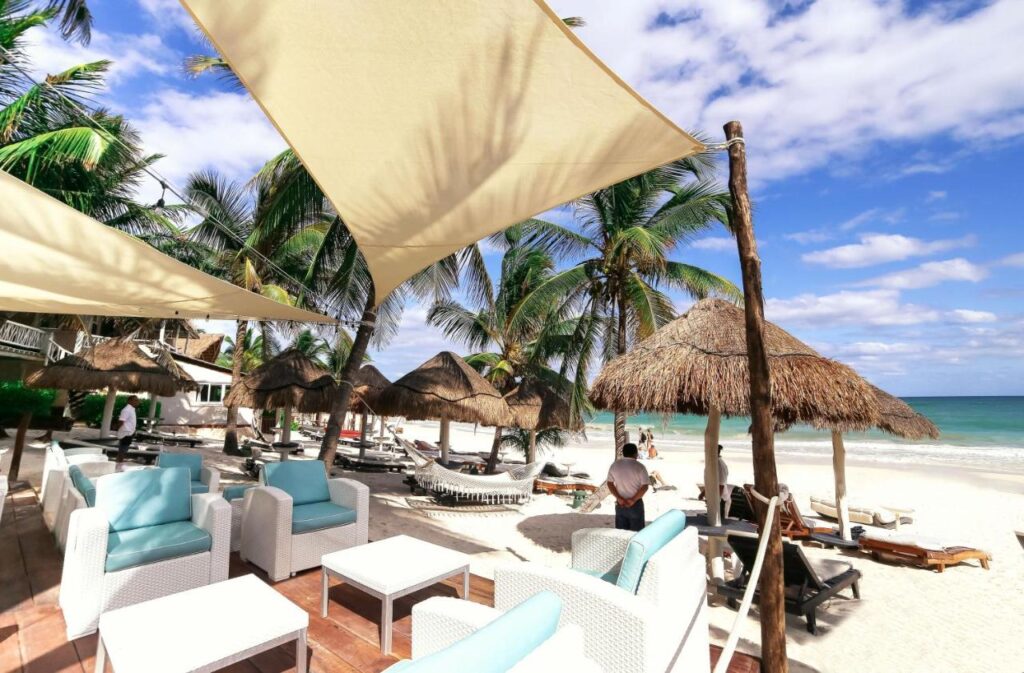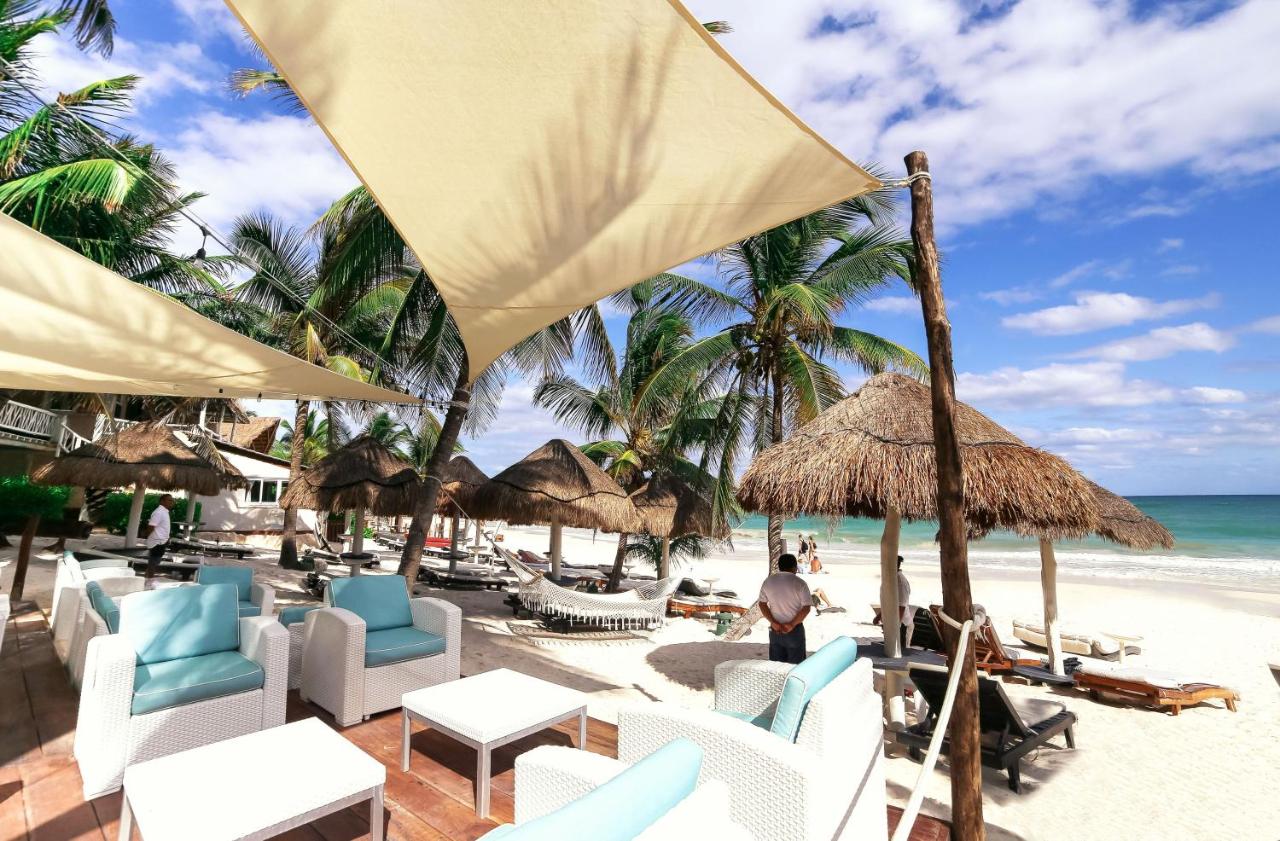 The adorable beach club at Villa Las Estrellas Hotel is ideal for relaxing and enjoying your food and drinks away from the touristy areas. Its exquisite design has an expensive look, yet the prices are very friendly. So if you want to find a secluded, private oasis (even in Tulum), this is the one. The minimum spend here is $17 US, but Prices can update at any time.
Bring your best camera or cell phone to this breezy club and be ready to capture the most fantastic images. There is WiFi available for you to share the photos instantly or check your email. This super kid-friendly club offers a varied menu with extraordinary dishes.
*It is easier to find this club with Google Maps than Waze.