What is Sayulita known for? The Ultimate Travel Guide!
Sayulita has long been a secret, even for the most seasoned traveler. But in recent years, it has become even more explosively popular, and it is easy to see why. Despite its rising popularity, the town has been able to keep its essence. There are no large hotels or resorts lining the beaches like other areas.
It's just a tiny town with a boho-chic feel and people who walk along the streets waving to each other, stopping to say "Hi" and "How's your trip going?" But if you need more than that, then this comprehensive Sayulita activity guide can give you an idea of things you can do while staying here.
The small things make Sayulita a hidden gem, which is why so many people choose to stay in Punta Sayulita and Sayulita. So what are you missing? Let's dive in and find out why our guests choose Punta Sayulita over other places to stay in the Riviera Nayarit.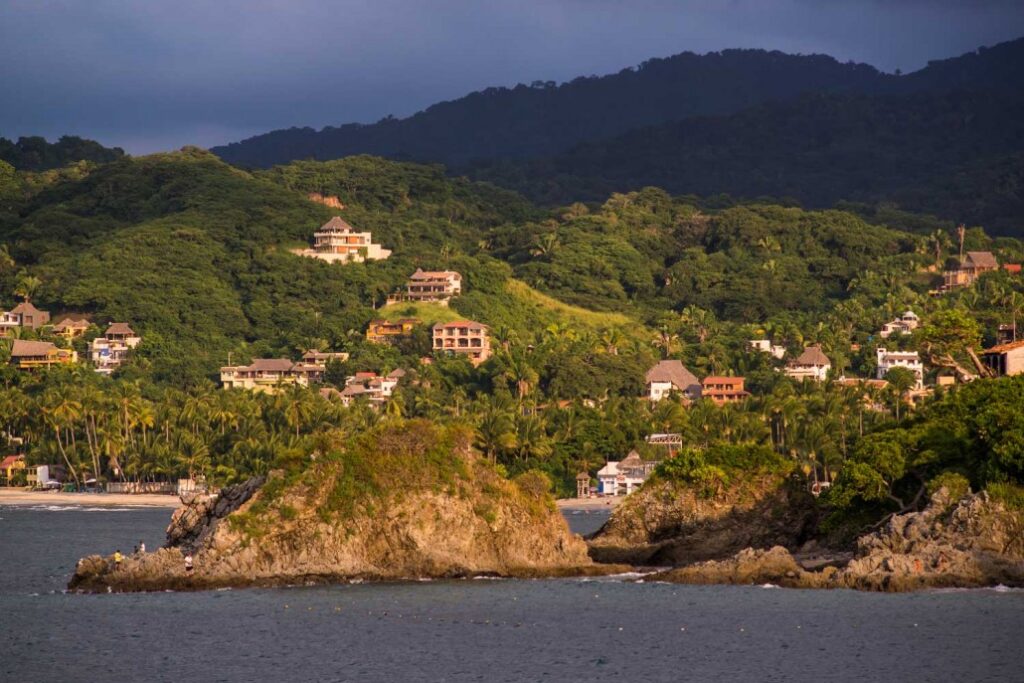 Well, more or less, but the town is working on it. Punta Sayulita, the newest member of the resort areas, is ecofriendly, with every home being built sustainably. Sayulita is not following far behind, though. The town has cleaned up its water drainage system in the last five years, installed a new water recycling plant, and has a continual "clean up the beach" program in place. Reuse, recycle and clean is the new Motto for Sayulita. In addition, many Sayulita activities revolve around healthy living, eating, and an eco-friendly lifestyle, so be sure to check them out while walking around town. You'll see posters and announcements posted to walls and in cafes with these activities going on.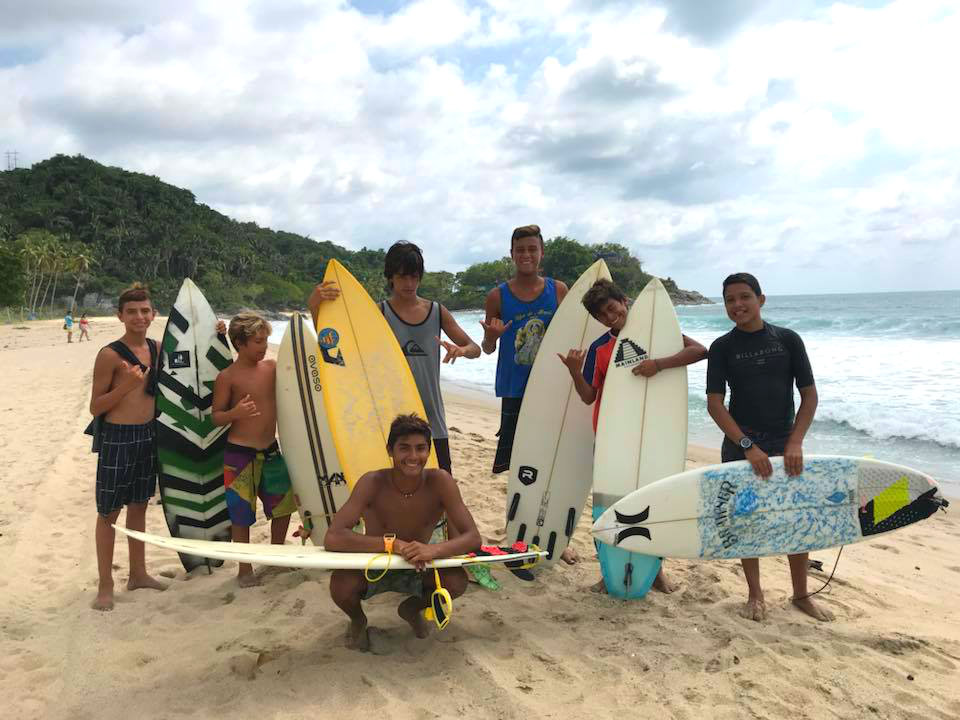 Sayulita was founded in the 1970s by American surfers, so it will always be a surf town. So, of course, the most popular Sayulita activity is surfing. Today, visitors are primarily Canadians who look for waves that are not too dangerous and not too high but offer the most incredible ride, and that is what you can find in Sayulita. It is the perfect surfer's place. Here you'll find several different surf schools and surf breaks, made for everyone, from the novice to the more challenging holidays towards the middle of the beach.
To this day, Canadian travelers are still more prevalent than Americans, but more and more people who want to learn to surf keep coming to town. But even if you are not a surfer, you will fall in love with Sayulita because of the vibes.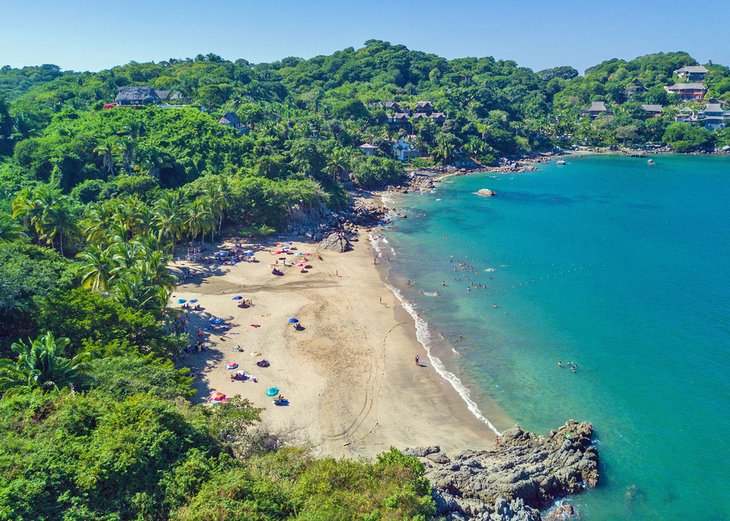 The main beach is the most popular, but only because it's a place where you can see the surfers, sit out in a lounge chair, view the swimmers, and enjoy a wildly savory margarita.
However, if you are looking for more beaches and Sayulita activities on the coast, the best beach is Playa de Los Muertos (beach of the dead). It does have a macabre name for a beach, but the name is due to its proximity to the cemetery. Playa de Los Muertos is closest to Punta Sayulita and is far less crowded with clear blue water and a vibrant jungle backdrop, making it ideal.
The best margaritas are all over. Not because they are the same but because each bar has perfected its unique version. The cucumber margarita is fantastic at the Chillum Surf House, and Su Casa serves excellent cocktails, including a Jalapeno and strawberry basil margarita. Los Corazones serves the best traditional margaritas.  Aaisha has the best Micheladas, a Mexican spicy beer mug with an exciting taste.
One of the most popular Sayulita activities in recent times is the healthy living activity. In Sayulita, the laid-back surfing atmosphere has attracted many soul searchers, and its atmosphere has made it an ideal location for the yoga retreat. There are many different retreats in Sayulita and San Pancho. Go to a retreat center or take a yoga class on the beach.
Pamper yourself with a massage or a spa treatment. A massage is the best way to relax while on vacation, and you can also find great deals on facials and other types of treatments.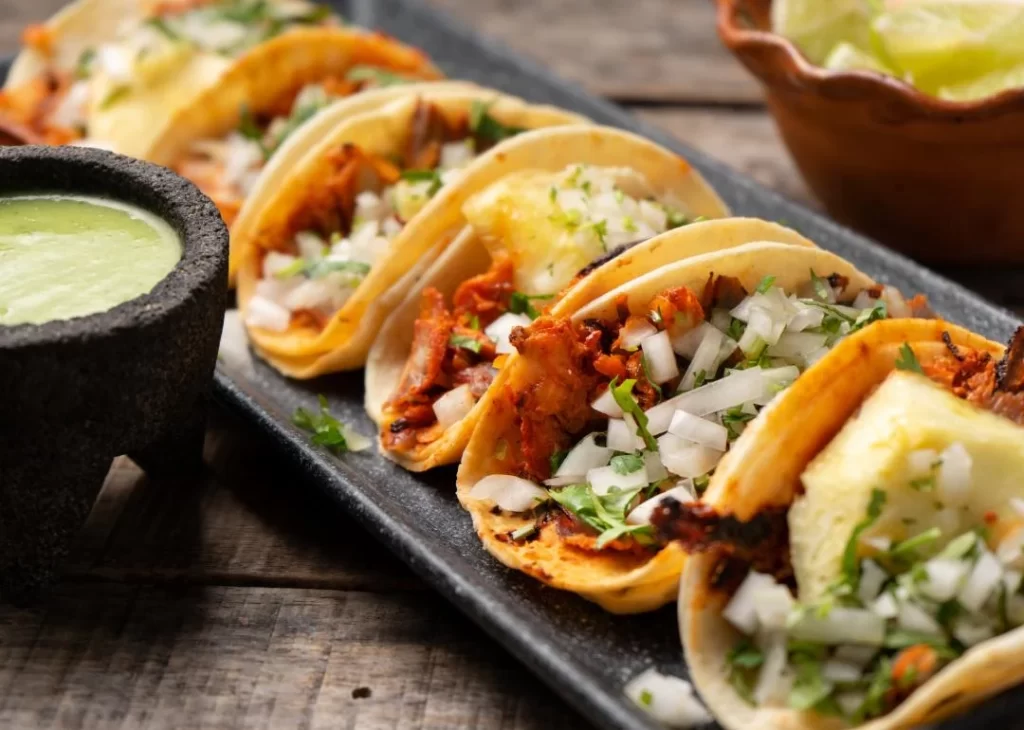 There are incredible food options in Sayulita, but the best is the tacos found in tiny restaurants, on carts, and around the square. But if tacos aren't your style, don't worry. There are some lovely seafood, Italian food, and international fare restaurants.
Pamper yourself with a massage or a spa treatment. A massage is the best way to relax while on vacation, and you can also find great deals on facials and other types of treatments.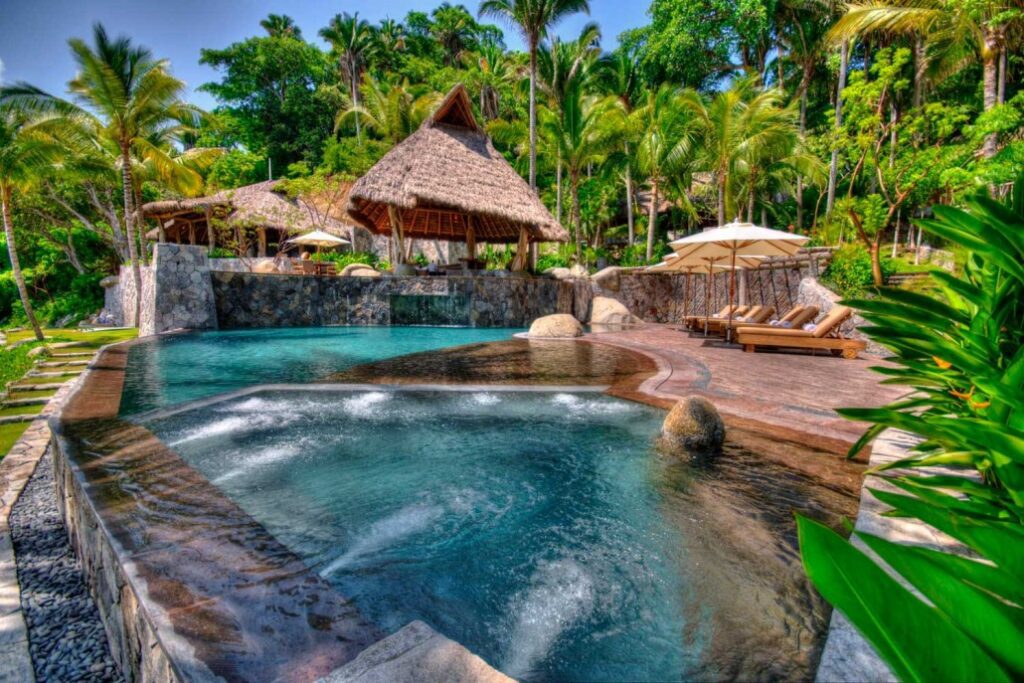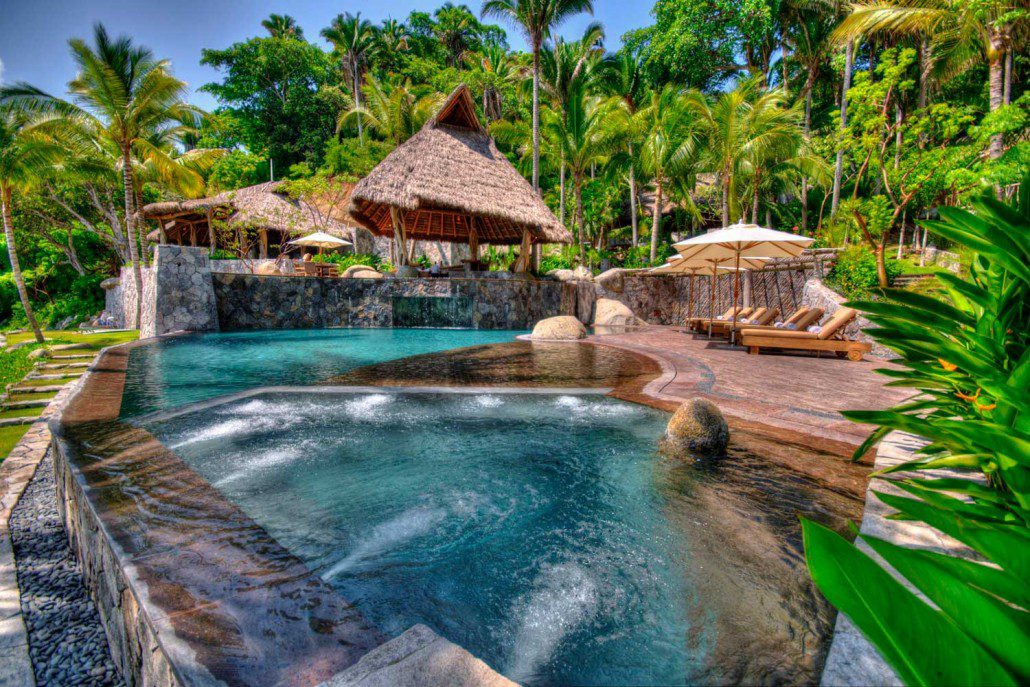 Enjoy all that Sayulita has to offer, but stay in Punta Sayulita, the exclusive community to the south of the town, up on the hill. This area overlooks all of Sayulita and the Pacific Ocean. From here, you can enjoy spectacular sunsets and beautiful verdant jungles.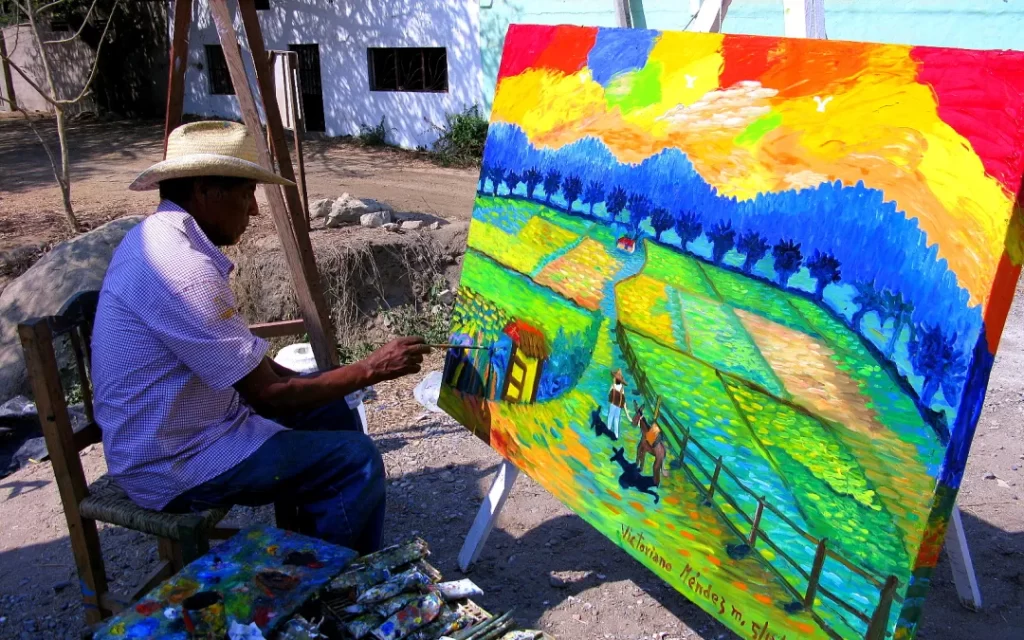 The Art and Culture Is Vibrant
Culture and art abound in Sayulita. Every street has a cute boutique with beautiful silver jewelry and locally designed clothing. There are also numerous galleries and boutiques with hidden treasures.
There also seems to be a celebration of one sort throughout the year. The local horse riders come to the square with their dancing horses. There are local parades and nightly dancing in the streets.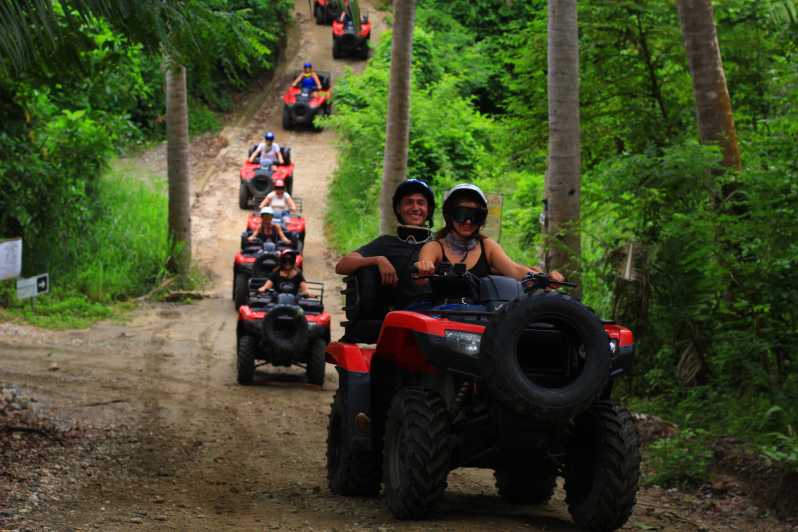 Need to have an adrenalin rush? One of the most popular Sayulita activities is a trip to Rancho Mi Chaparrita for a thrilling ATV ride. Of course, while you are there, you might as well learn all there is to know about tequila and stay for the tequila tasting event. Or you might want to ride horseback through the jungle on one of the trail tours.
Another option might be to mountain bike through the jungle. WildMex has guided tours that take you down mellow dirt roads and tracks where you can feel the ocean breezes come in over the palm trees or through the enormous papilla trees. These tours are an epic way to handle that adrenaline rush when visiting and staying at Punta Sayulita.
When staying in Sayulita, you won't want to miss the shopping options. There are many cute clothing shops, and if you want more of a local feel, head over to the market. And you can start with the riverside hippie market full of handmade crafts. Take a stroll through rows of tables filled with fun, unique items, and pick out a pair of earrings or beach blanket to remember your trip.
Don't forget the Friday organic farmer's market. Local vendors sell food, baked goods, handmade jewelry, and more.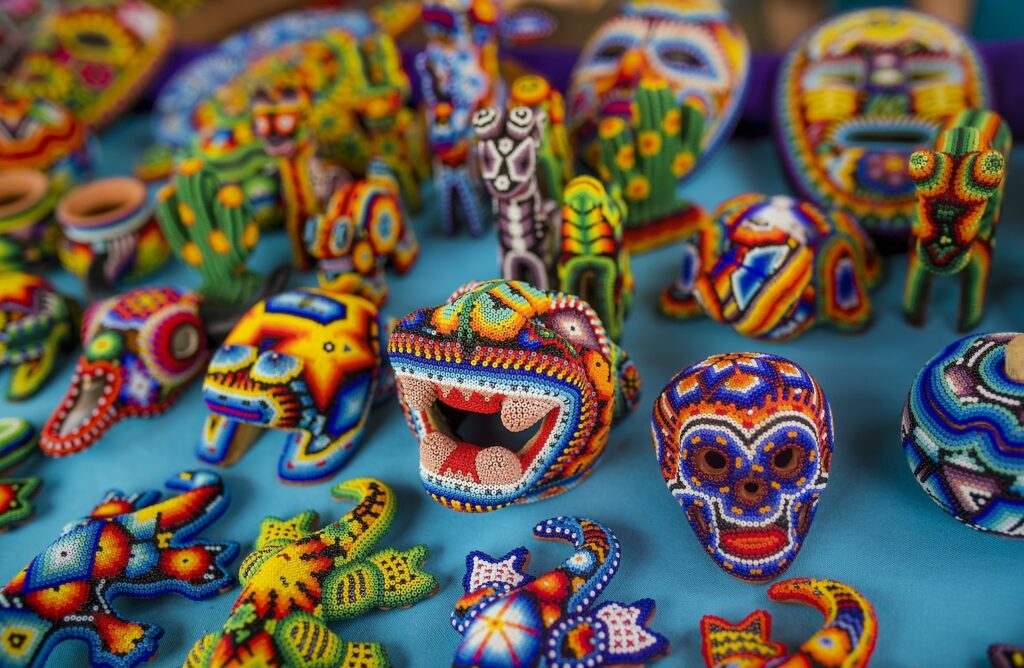 Learn About Huichol Culture
The area where Sayulita sits was once inhabited by the Huichol native people, descendants of the Aztecs and other native tribes that lived in the area long before the Spanish colonized Mexico. The Huichols of today continue to wear their traditional red and white hand-embroidered textiles, and they are incredible artisans. They are best known for their intricate beadwork, folk art, and embroidery dotted with fanciful plants and animals.
One of the best places to see their history and art is at the Tierra Huichol Art Gallery in Sayulita. Take the walking tour of Sayulita and San Pancho to learn more about the Huichol people and their incredible contribution to the area.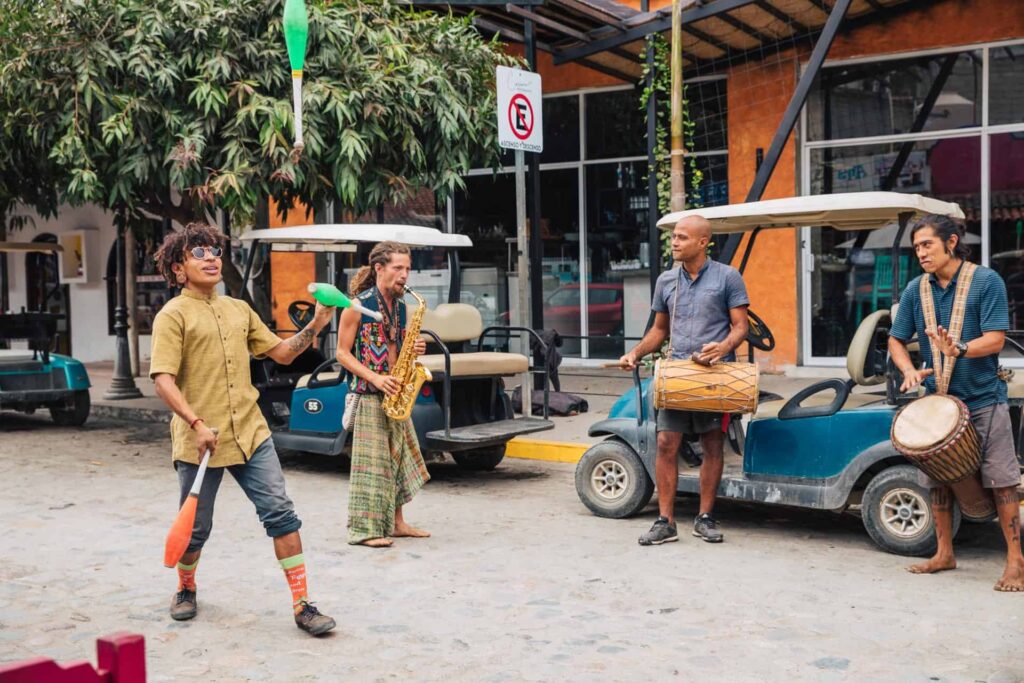 One of the exciting features Sayulita is becoming known for is the incredible talent of its street performers.
The Sayulita Plaza has a street performer show almost every night on the main square. Here you will catch fire dancers, clowns, singers, jugglers, musicians, and other performers. Sayulita attracts some genuinely outstanding performers that you will want to stop and watch for a while.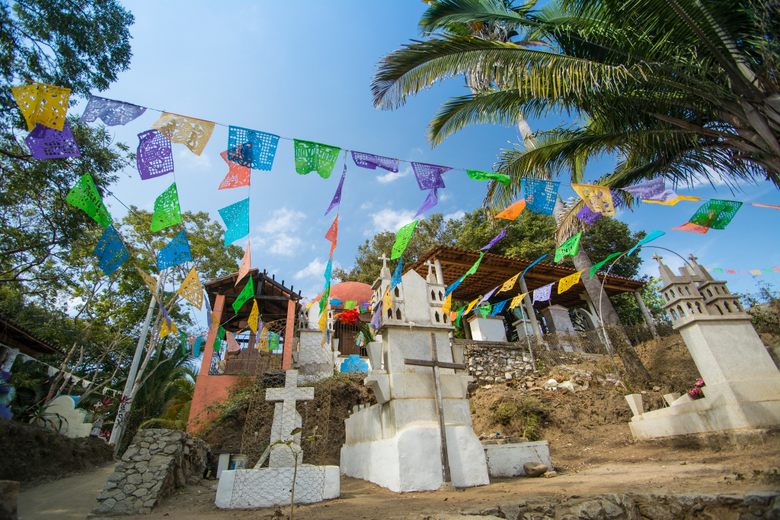 The Cemetery and Playa de Los Muertos
Another exciting cultural experience is visiting the cemetery. Cemeteries are hugely significant in Mexican culture, but Sayulita's cemetery is interesting because it overlooks the Pacific Ocean. In Mexico, cemeteries are gathering places and are colorfully decorated to celebrate their loved ones.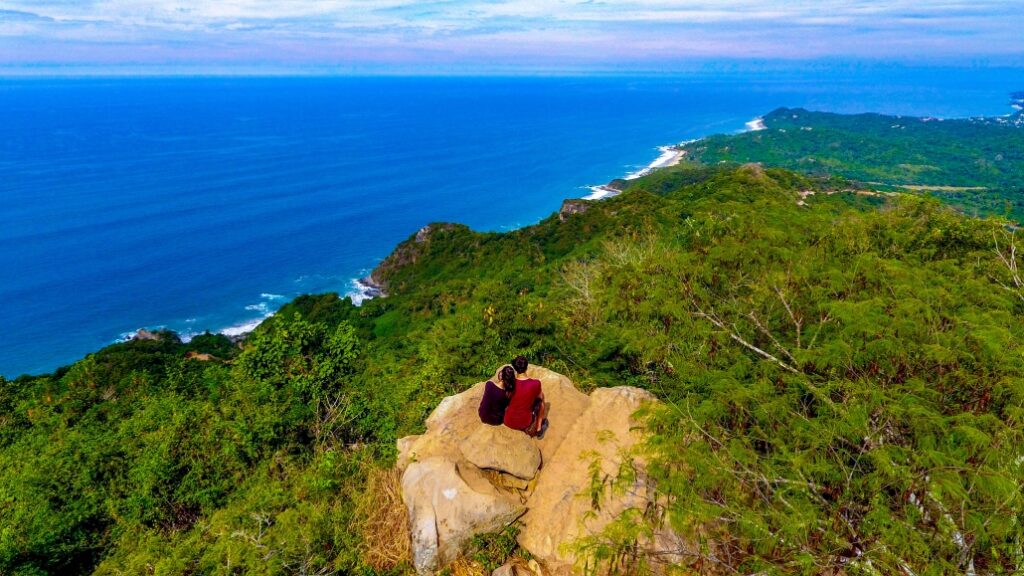 View The Sunset from Monkey Mountain
Sayulita is surrounded by mountains on three sides, making it the perfect destination for an incredible hike up Monkey Mountain. It is a beautiful two-hour hiking tour that your Punta Sayulita concierge can book.