What brings you to Puerto Vallarta?
What brings you to Puerto Vallarta? Maybe a once-in-a-lifetime family experience, a vacation getaway with friends, or perhaps a destination wedding or honeymoon? No matter the occasion, a private villa is genuinely an unparalleled setting for a trip to remember. Our award-winning service and Puerto Vallarta destination specialists make planning your vacation both effortless and fun. Begin your day with magnificent views of the Banderas Baya, migrating whales, mesmerizing mountains, or lush jungles, and return in the afternoon to relax with friends, enjoy a cool drink and enjoy a sensational sunset. In Puerto Vallarta, incomparable vacation experiences await! With over 10 years of specializing in the Puerto Vallarta & Punta Mita area, Villa Experience provides the expertise and in-depth local knowledge necessary to help you choose the perfect vacation property to match your budget and preferences.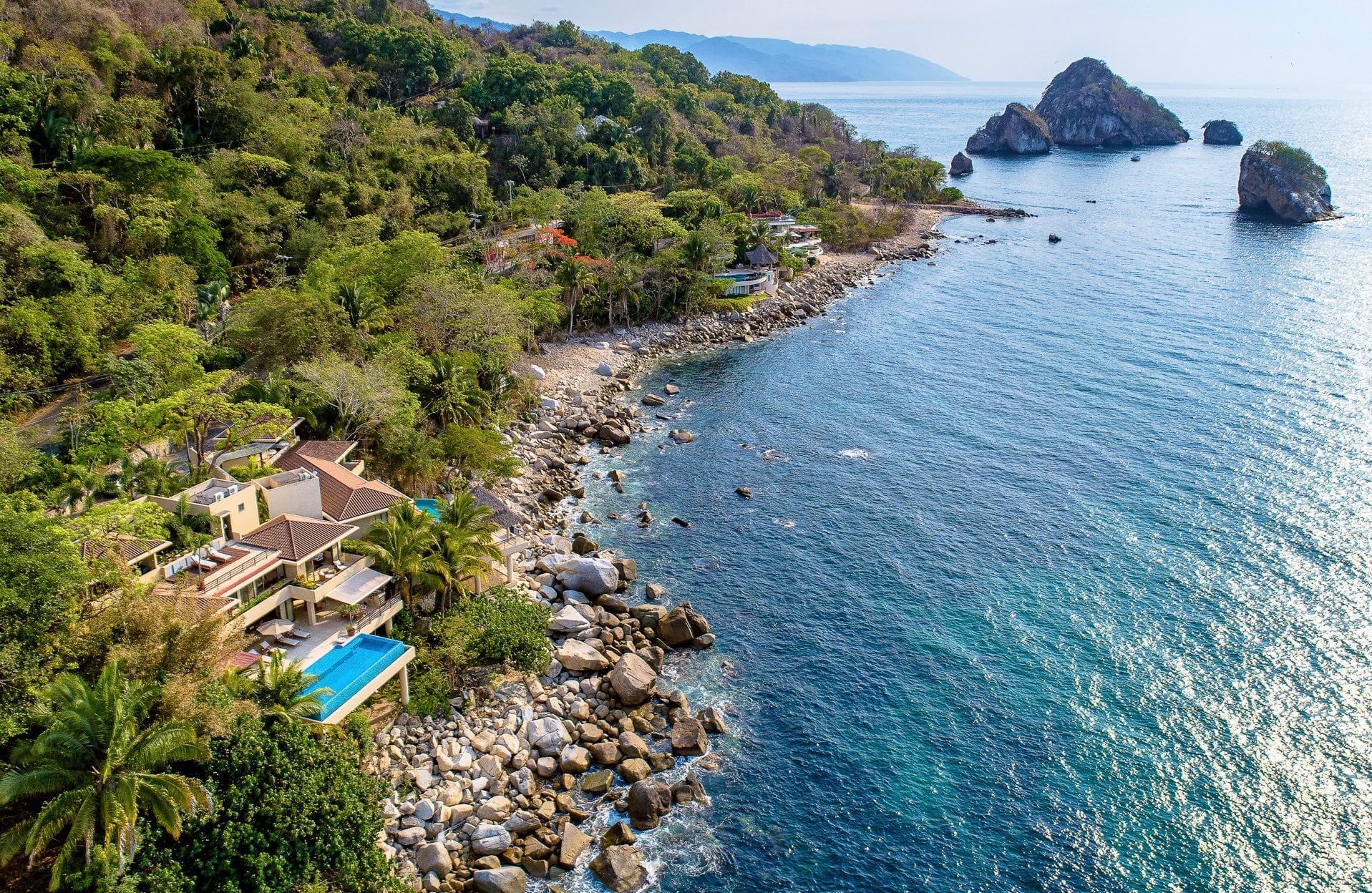 When you book with us, you will enjoy the confidence of reserving your vacation with a well-established local expert with no hidden fees. Customizing your holiday is just one of the many advantages of booking your stay with us, as we personally inspect each property before every visit to ensure it meets our rigorous standards. As a result, each villa offers a relaxing homelike ambiance while also providing excellent resort-style amenities. To enjoy regional flavors and outstanding cuisine, choose one of our gourmet services, such as a private chef with a wide variety of menus to choose from. We can also arrange convenient food and beverage pre-stocking, rejuvenating in-villa spa treatments, baby gem rentals, and skilled child care. Want a fireworks show, mariachis, or private yoga lessons? We can easily arrange all of this, and much more. During your stay, you'll experience even more of our exceptional services. On arrival at the airport, a courteous driver will transport you to your private villa, where your dedicated local concierge will be waiting with handmade margaritas, chips, salsa, and more.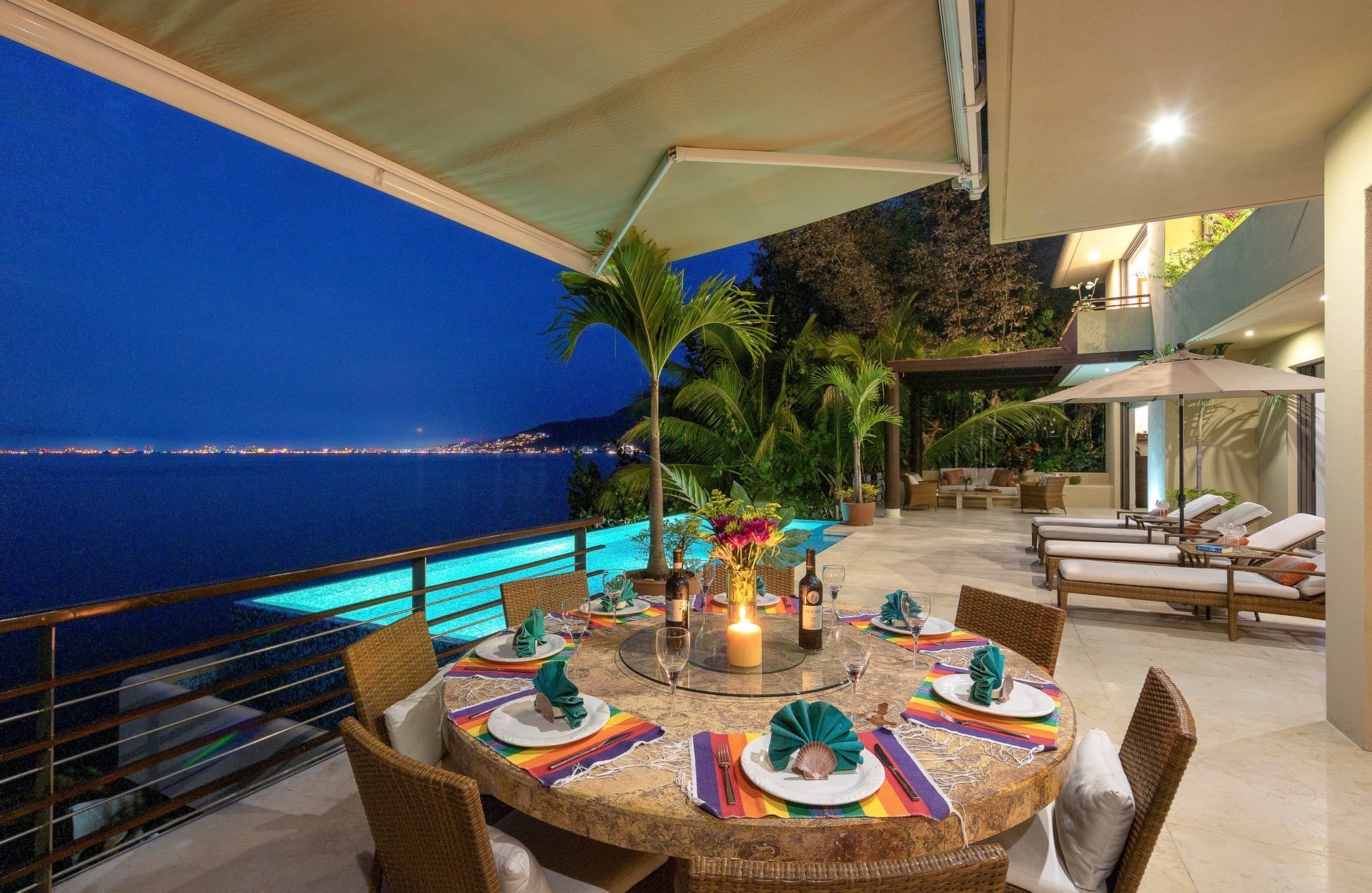 Throughout your stay, your concierge can arrange on-site villa services, and our customer service team is available 24/7 to ensure a carefree vacation experience. Villa rentals are an excellent vacation value for families and groups as the cost is often less expensive on a per-person basis than individual rooms at a resort. Villa guests enjoy spacious private suites, large common areas, ocean-view pool/spa terraces, and inviting patio/BBQ dining areas. You'll also appreciate exceptional luxury amenities, such as fully-equipped gourmet kitchens, game rooms, theater rooms, gyms, saunas, and more! Our villa collection is carefully curated to provide outstanding vacation experiences and to exceed guest expectations. Whether you prefer a classic hacienda-style villa, a glamorous contemporary estate, or a family-friendly beachfront villa rental, you're sure to find the perfect retreat in Puerto Vallarta. Many of our villas are in Puerto Vallarta's most exclusive private neighborhoods and feature spectacular panoramic ocean views. Additionally, many enjoy convenient proximity to the old town, dazzling sun-drenched beaches, first-class restaurants, incredible activities, and more. Ready to plan your next Puerto Vallarta vacation adventure? Call one of our Villa Experience specialists today.