Best Venues for Wellness and Yoga Retreats in the Riviera Maya
Sometimes life can get to be too stressful: work, home, errands to run. All this level of stress can get in the way of a healthy lifestyle. So, every so often, we need a little wellness retreat rather than a long vacation, eating local cuisine, and visiting every tourist place in the vicinity. To help you hit that reset button and get back on your fitness routines and that state of wellness we all want and need, we have put together a small list of places where you can enjoy a nice getaway, from yoga retreats secluded villas in the Riviera Maya.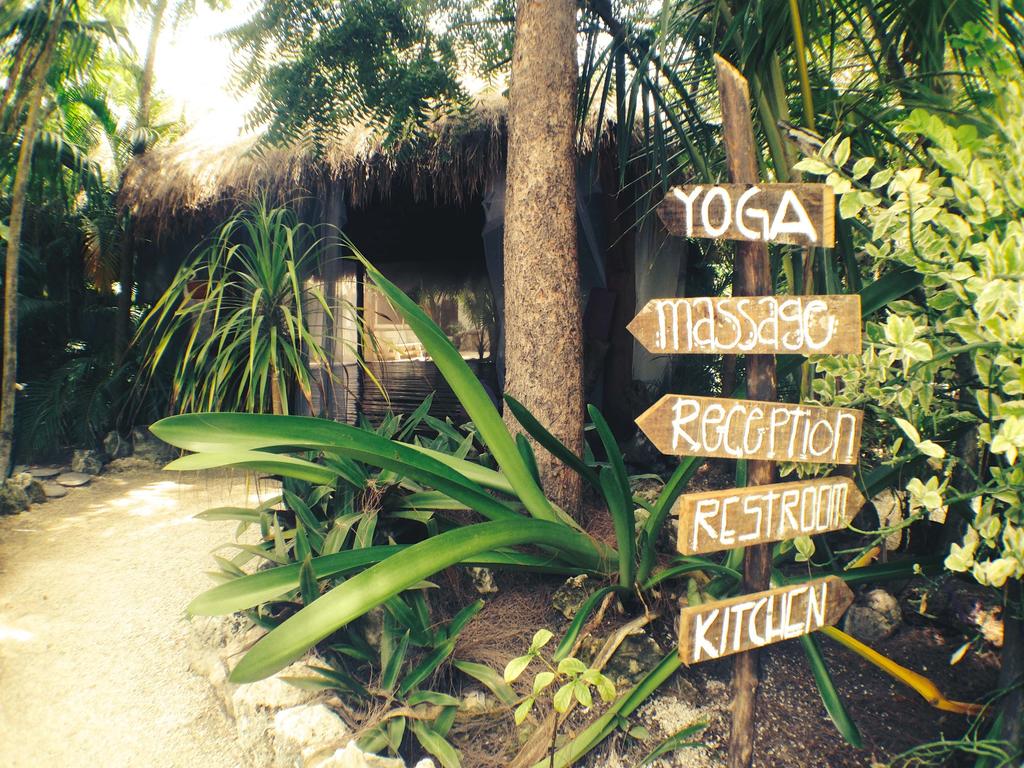 Maya Tulum Resort
A secluded seaside yoga resort, this is a premier destination along this stretch of the Caribbean. Maya Tulum Resort honors the Mayan culture, as healing is significant to them, and their treatments are rooted in ancestral inspiration. This Resort is located on Carretera Tulum-Boca Payla on kilometer 7, in the Zona Hotelera of Tulum in Quintana Roo. You can also enjoy a little shopping at the Maya Tulum Resort boutique, where you can find enchanting hand-crafted gifts, jewelry, and clothing. 
Amansala
Amansala is an eco-chic resort and retreat. They offer different retreat packages, depending on what you are looking for, and you can even make combinations of all packages and tailor one to your specific needs. Retreats here are designed to be comfortable, be it on your own or with your partner, or even if you are traveling in a group. If you are looking for a yoga retreat, you might want to check out Beach 'n' Bliss, but if you are more into a wellness retreat in general, then maybe a combination of Destination Detox and Bikini Bootcamp is more to your liking. 
Na Balam
This is the first and only Yoga oriented hotel on Isla Mujeres. Na Balam is a beachfront boutique hotel located on the privileged beachfront of Playa Norte in Isla Mujeres. They have 33 spacious rooms and suites and a beach club and a restaurant, spa, outdoor pool, hot Jacuzzi, and a Yoga school. The partnership between Vastu School of Yoga and Na Balam A Yoga-oriented Hotel brings Yoga Teacher Training, retreats, workshop, and yoga classes every day. While you can enjoy days at the spa and yoga classes here, yoga retreats are not an option… yet. 
Yoga Shala Tulum
Yoga Shala is a small hotel in Tulum surrounded by lush vegetation and just 50 m away from the beach. It offers a wide variety of yoga styles and classes that focus on sensibility and awareness, and the teachers adjust the lessons to cater to all levers of experience. Throw in massages, optional tours, and other amenities offered to enjoy your complete vacation and yoga experience under a single roof.

Villa Can Teena
Villa Can Teena is a villa up for rent in the secluded Playa del Secreto. If you are looking for a great place to stay while on the Rivera Maya and have a nice, relaxing time, then Villa Can Teena might be your best option. This luxury villa on the Riviera Maya beachfront from which you can enjoy spectacular ocean views has four bedrooms and five bathrooms, an oceanfront pool, balconies and terraces, a dining area, and a fully-equipped kitchen. The master suite even has its own Jacuzzi! Villa Can Teena is a great option for you, as it has all the accommodations you need to sit down, relax, and enjoy in luxury and comfort of your beach getaway. 
Casa Madera
From USD 1,750 a night, Casa Madera is a great rental villa located on a Tulum beach. Casa Madera has a bit of a raw style, as it is in perfect harmony with its surroundings, but it keeps its luxurious ambiance all the same. It has two bedrooms with en-suite bathrooms. Casa Madera is part of the Papaya Playa Project, which aims to preserve and promote the indigenous culture, allowing you to purchase different arts and crafts typical to the Quintana Roo area. This is a perfect place for a small getaway from the hectic life of the city.