All you need to know about Sayulita Nightlife!
There is always something going on in Sayulita, and activities happen both during the day and the night. Sayulita is the Party town, but it is a laid-back, chill-out type of party town, safe for anyone visiting or staying for a while.
Sayulita nightlife is always happening from Monday to Saturday. This pueblo is small, so everything is easily accessible by walking. Parties are never-failing, so it doesn't matter if you arrive on the weekend or not. Something is always happening.
Is It Safe to Walk Around at Night?
Police patrol the area at night, so despite the fame, Sayulita does not have many drug scenes, and if you plan on letting loose because you are in Mexico, think again. The police are always looking to ensure you are not doing the wrong thing. But it is perfectly safe to walk around Sayulita any day or night.
Sayulita is for partying, and people come from the Riviera Nayarit to party. People often come to the party, go out on the town and enjoy the night.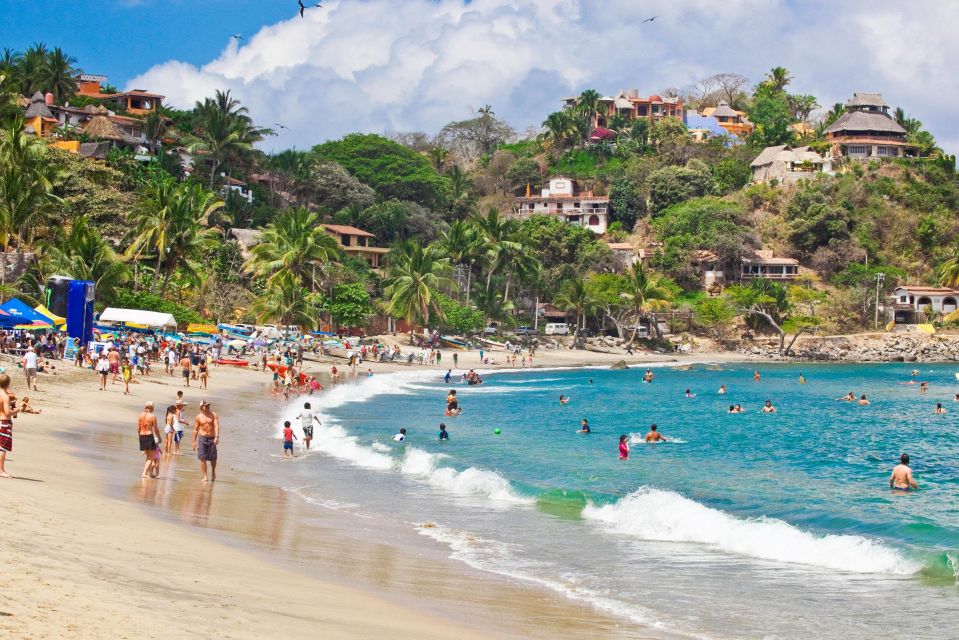 Several beachfront bars rock late into the night on the north and south beaches. Often these venues have great DJs or live music. You'll find every type of music you love at the beach bars. Then, all you have to do is walk the beach to find a hot spot.
You can also find some late-night spots around the plaza and on some of the side streets in town. Sometimes, these venues are on a second level, or the party spills out onto the streets. At these fun spots, you can indulge in a beer, a drink, a glass of wine, or whatever your heart desires.
In Sayulita, you never have to go to bed with the sun. You can stay up all night enjoying the live entertainment that spills out into the park and on the streets.
But which venues should you visit? Where are the best margaritas, and which have the best prices? Where can you watch a game or party until the wee hours? We've got the answers for you.
Atico is a trendy place at any time of the day, especially when the clock strikes 10 to 10:30. It is hopping. Live music starts at about nine, and there is usually a fun group playing here every night of the week. At Atico, it's about the good vibes, the delicious drinks, and the tapa foods.
The Miramar sits right on the beach. The food is outstanding, and the staff is super friendly. This is the place to watch the sunset and slow down a bit.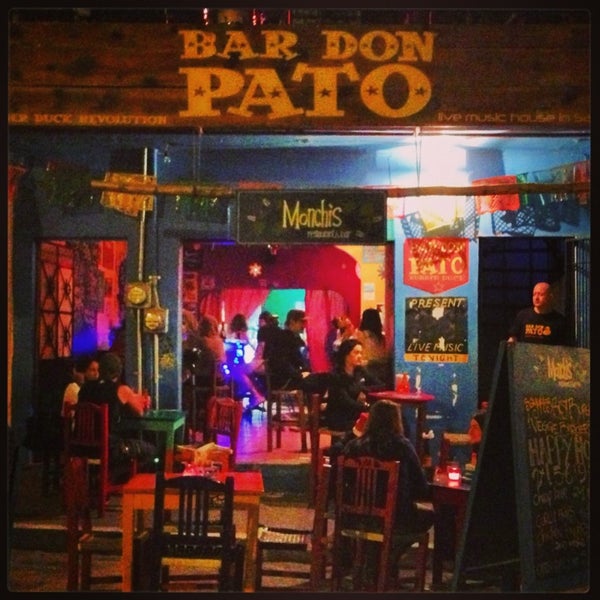 It is a Sayulita legend. Don Pato is a late-night watering hole and a place to get to know other people. This bar has been a top place to go for live music and that natural Sayulita bohemian feel. It is a fun place to get a drink and listen to a live band. Plus, there is space to move around as there are two stories to this bar. Don Pato starts hopping at around midnight.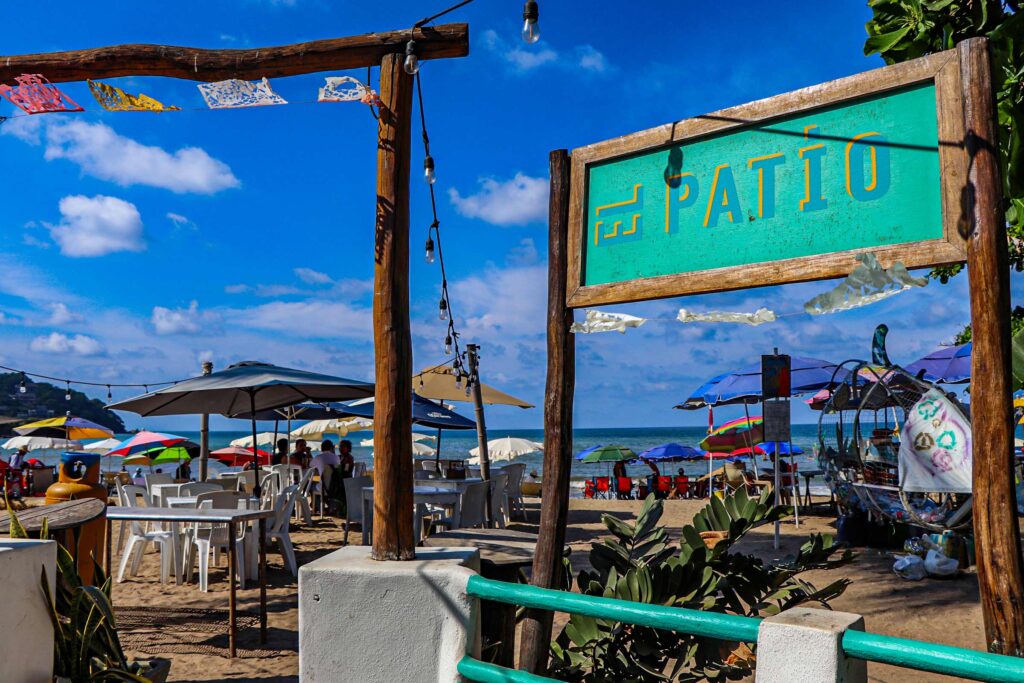 It is one of the standards in Sayulita, and it is a restaurant beach bar open until late. They have great margaritas and exciting entrees. It's got a total beach vibe with lounge chairs, umbrellas, and bean bag chairs. So if you are looking for a cute, intimate place to have dinner and drinks, El Patio is where to go. The food is a 5-Star, and the cocktails are lovely.
If you love beer, Yambak is the place to go. They have their brewery and some attractive craft beer options; even the names depict the Sayulita nightlife and vibe. Just be cautious with the double IPA. Five glasses, and you may be a goner.
This bar is a favorite watering hole among ex-pats and visitors because of the massive variety of Mezcal drinks. It is an excellent place for chill but late-night socializing. Cava has more than 50 types of Mezcal that come from different parts of the country. The Marta e Ines is a personal favorite.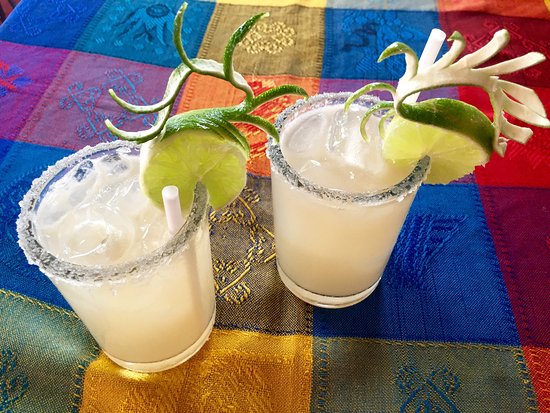 Here you'll get to experience the authentic Mexican experience, and you have to try the Mexican Michelada, a combination of beer and spice for which Aaleyahs is known.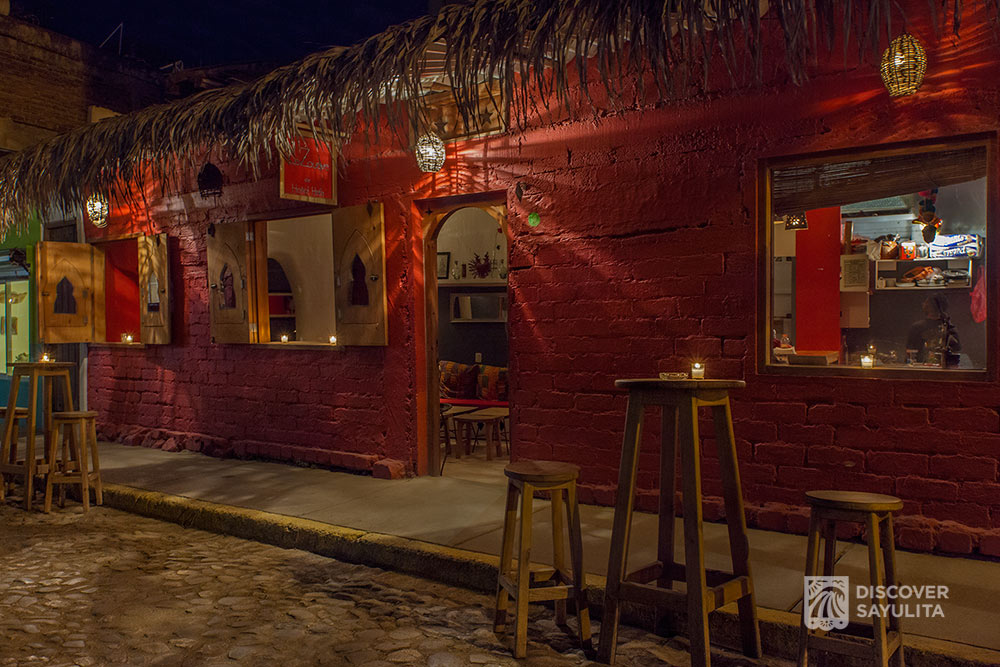 A great bar for a small group. And Le Zouave has the best cocktails in Sayulita. It has a lounge-style feel with soft music and an intimate setting. Here, you'll find uniquely created margaritas, cocktails, and the tried and true classics.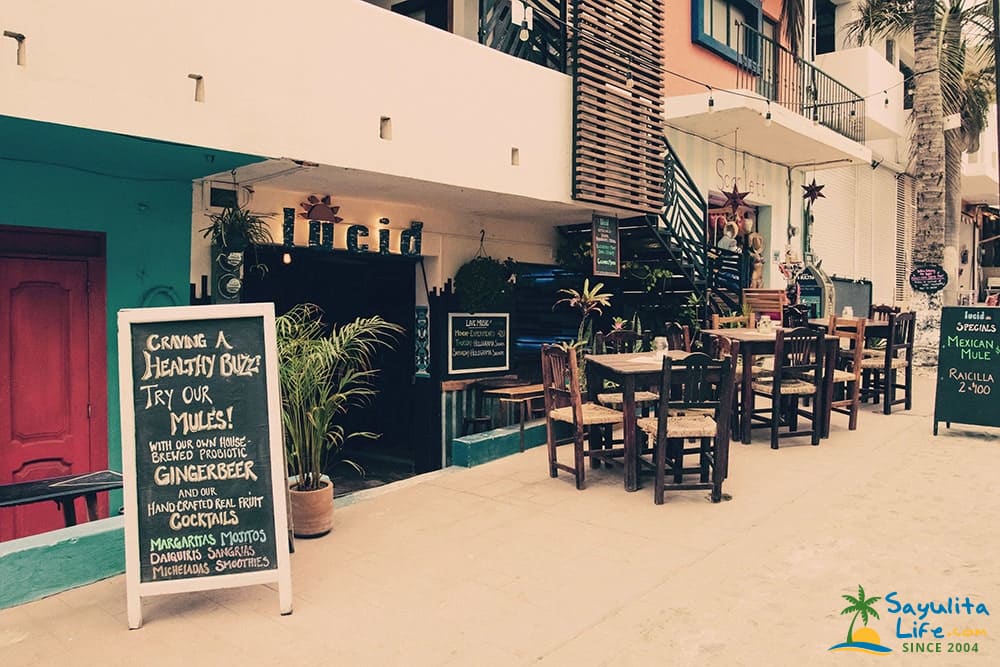 It is a small bar away from the crowds. But Lucid has live bands and great event parties. The ambiance is excellent here, and it's a place to meet locals and ex-pats.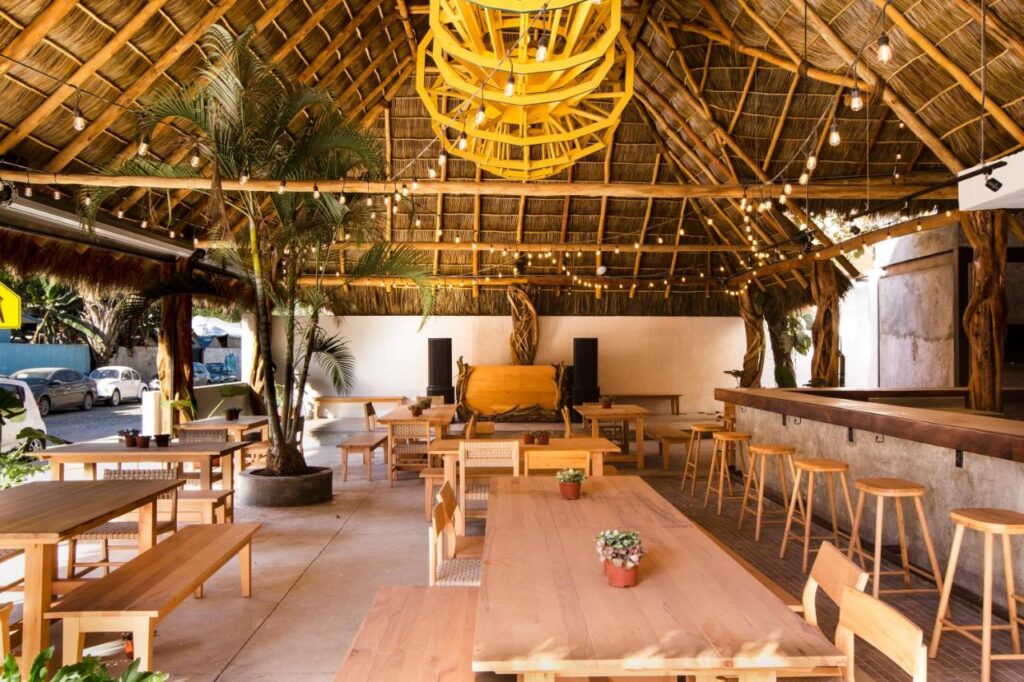 The Selina is the place to go if you are looking for a loud late-night party. Pool parties, salsa parties, rave parties. Seline is the place for any party. They always have something going on, whether Karaoke or a fantastic new band.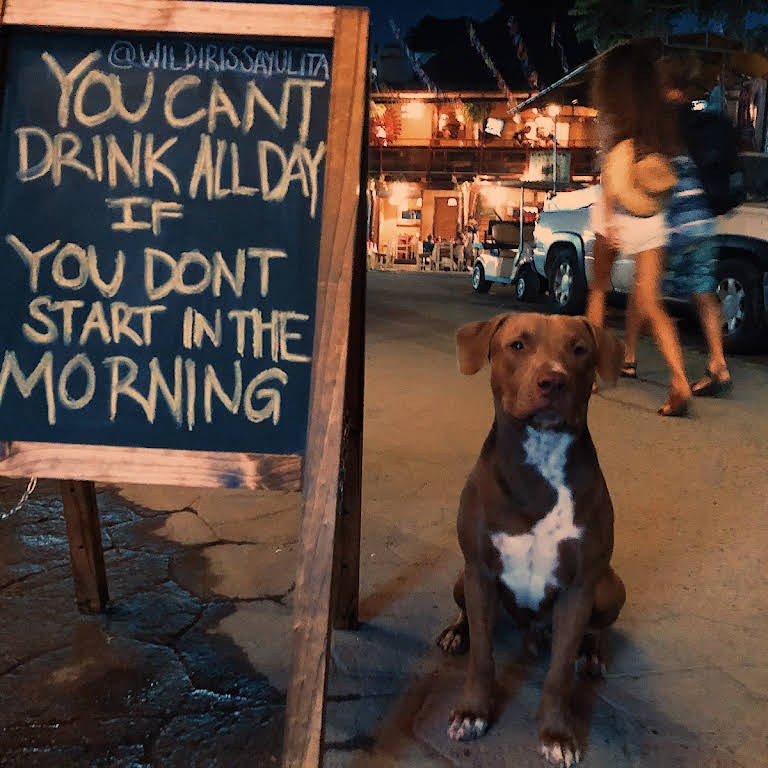 If you want to try some of the fresh fruit Margaritas that everyone is talking about, this is the place to go. Wild Iris offers a wide range of margaritas and other cocktails, so many that it may take a while to find your favorite.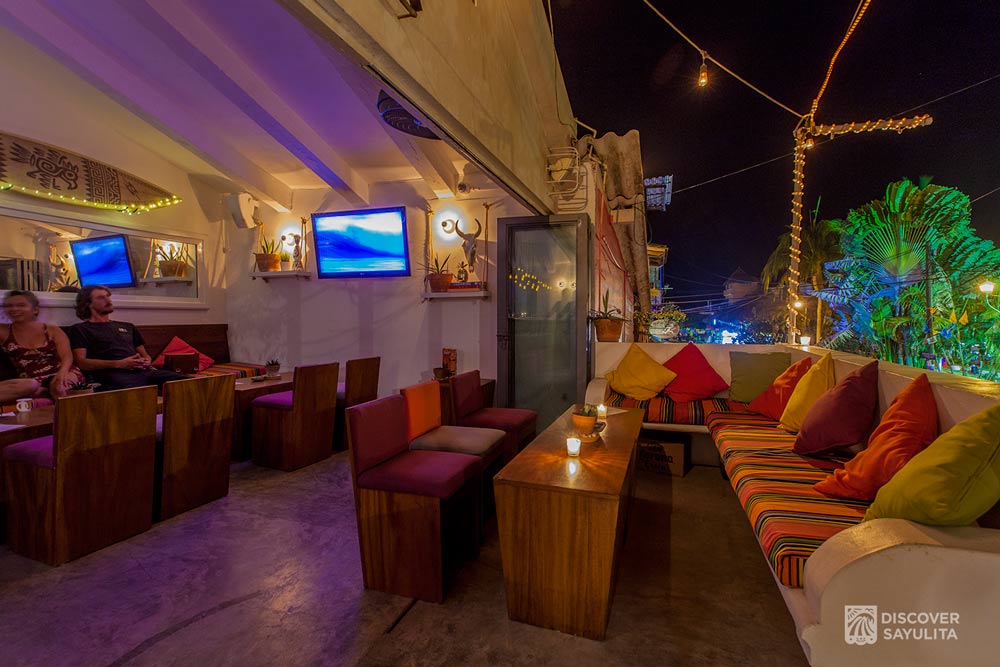 It is a hidden gem. Escondido means secret, and this cool, breezy outdoor bar is a great place to gather outside with friends and family and share a drink. It is located across from the main square but hidden away. So it makes the perfect spot on the bar hop tour. Here you can also find several games like Cards Against Humanity and others.
With a magical ambiance, this two-story restaurant bar lets you look out over the plaza and the streets of Sayulita. Feel the party without being right in the middle. Xochi offers you a five-star dining experience to enjoy the art, the whimsical decor, and the fusion of dishes. At Xochi, you can enjoy exciting cocktails and then head upstairs to the bar to dance the night away.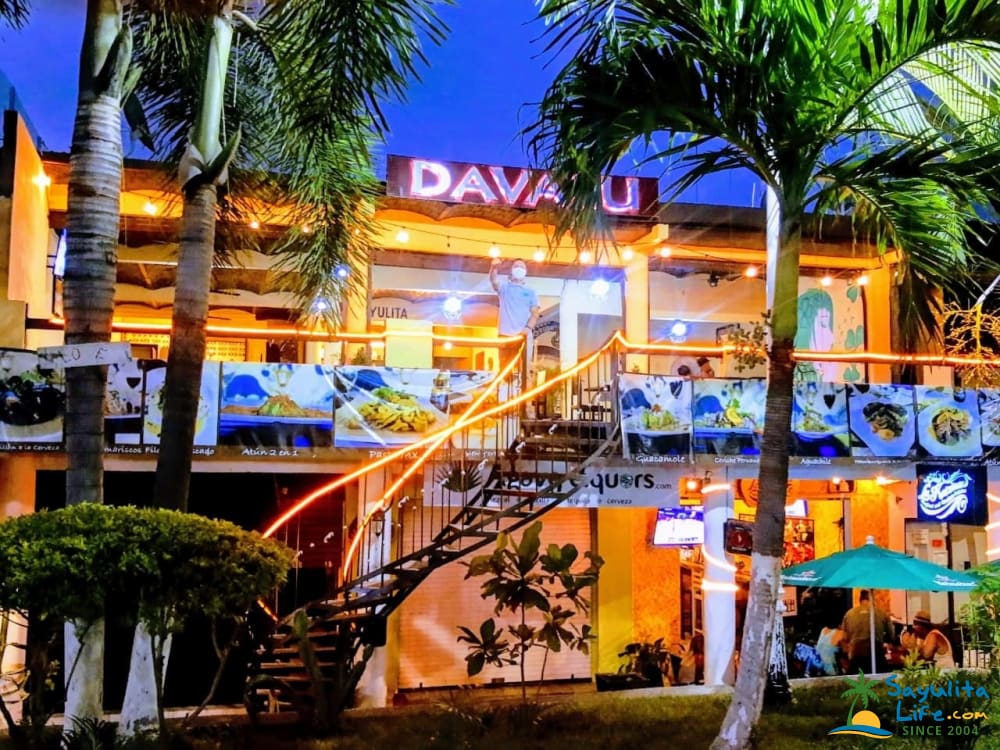 Known as the Casa de la Salsa in Sayulita. It is a restaurant bar that sits on the central plaza and reflects a multicultural menu to reflect the diversity of Sayulita. Its food selection is sourced from organic produce, and the cocktail and wine menu is just as selective. Experience the beauty of Salsa dancing here every Friday night.
For more Information Check Out "Sayulita Life" – All About Sayulita