Seven & More Reasons this Punta Mita Villa Rental Needs to be on your Travel Bucket List!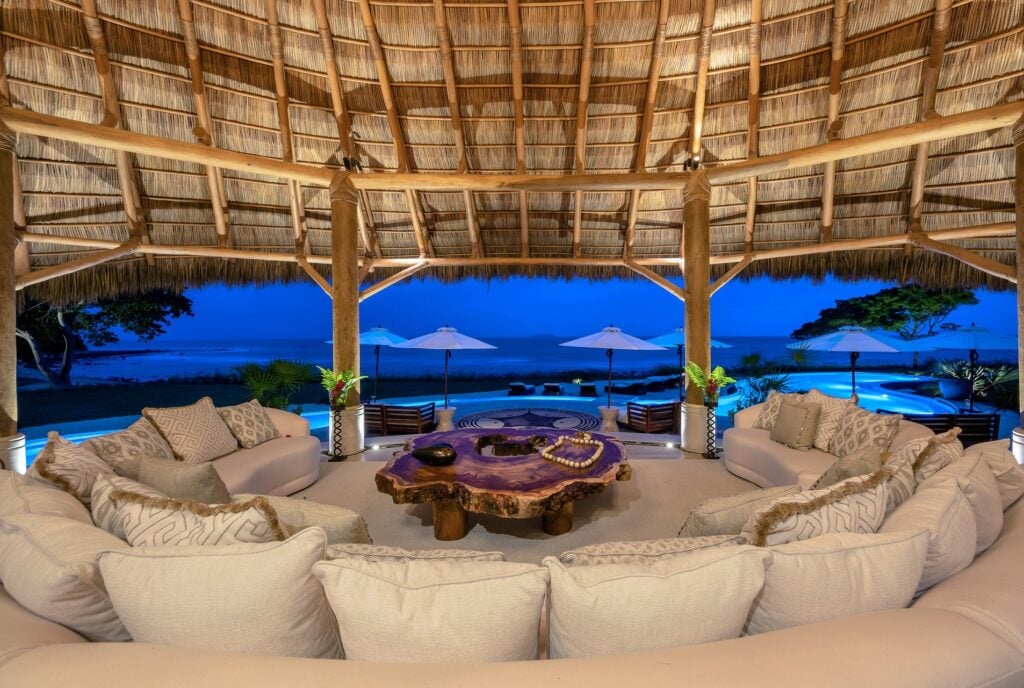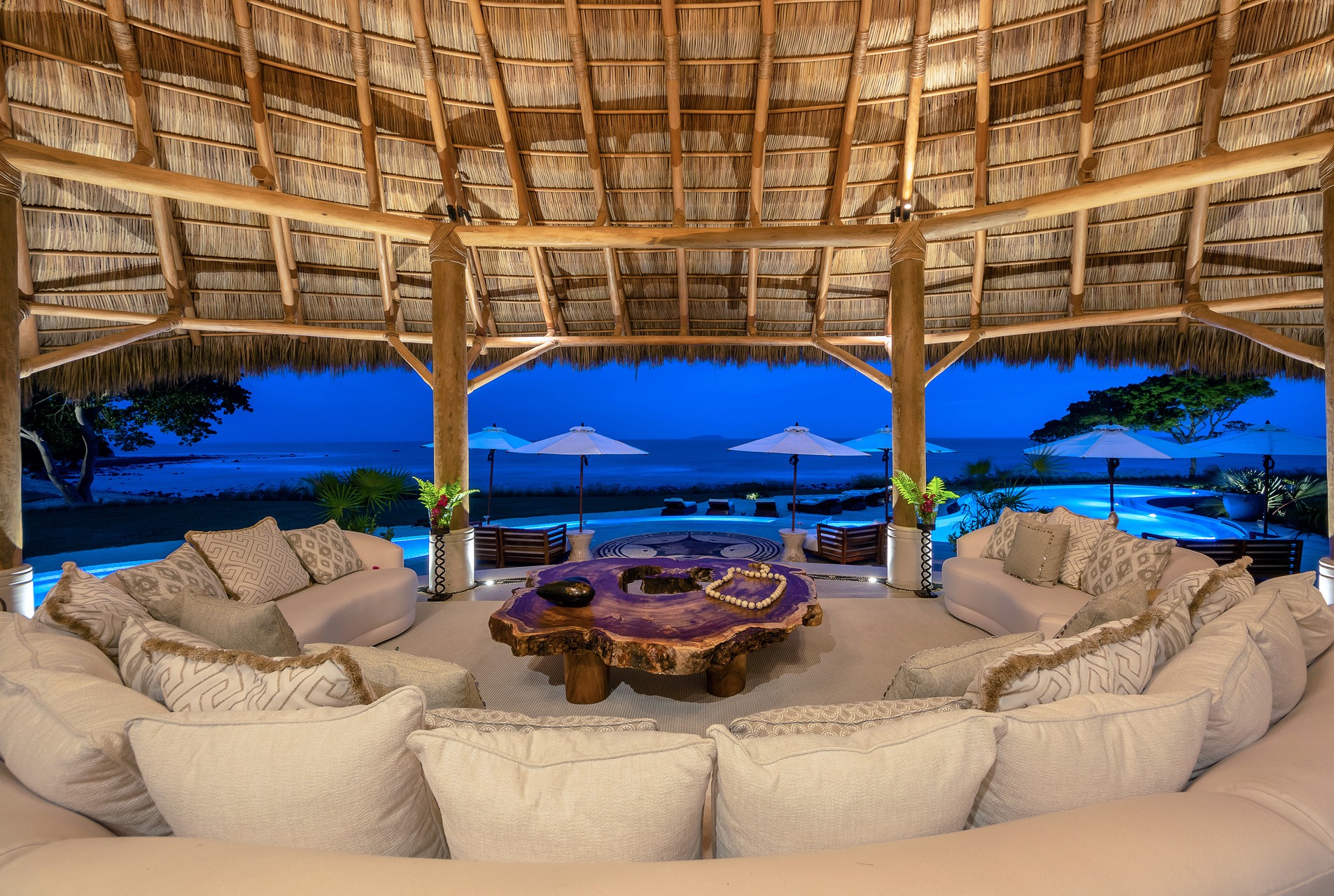 Punta Mita is an incredible tropical destination on the Pacific coast of Nayarit, Mexico. Even the name itself describes this one-of-a-kind dream locale. Taken from the Aztec word, "Mictlan," Punta Mita means "gateway to paradise." Very few other places can offer the aesthetic bliss you'll find here. With pristine, unpolluted waters, lush palm-tree-lined landscapes, hidden beaches, and mesmerizing views, it brings peace, serenity, and pure joy to anyone who visits. Within an ultra-luxurious, gated community, visitors can indulge in total relaxation of the mind, body, and soul with this rare opportunity for lavish living.
When you stay at Casa Wirikuta, your heavenly dreams will instantly become a reality. This extravagant 24,700 square foot oceanfront villa flawlessly captures the combination of elegance and ease with breathtaking panoramic views, unparalleled accommodations, and impeccable service. Here are seven (and more!) reasons why Casa Wirikuta should be on your travel bucket list!
1. It's a Perfect Tropical Paradise Located within the Gates of Punta Mita
Located just 10 miles north of Puerto Vallarta, Casa Wirikuta is nestled within the exclusive, gated community of La Punta Estates in Punta Mita, Mexico. The perfection of a Punta Mita luxury villa rental indeed. With more privacy, seclusion, and security than other residential communities, this villa is one of the most desired in the entire area. It boasts an exquisite placement adjacent to and overlooking the seventeenth green of the award-winning Four Seasons Bahia Golf Course.
Right on the majestic Pacific Ocean, it boasts incredible panoramic views of the Sierra Madre mountain range and the famous Marietas Islands. The best part? It's within walking distance to three different surf spots with exclusive oceanfront access to two of the most coveted surf breaks in Punta Mita.
2. It's a Golf Lovers Paradise
If you're an avid golfer, you'll experience an adventure of a lifetime with full access to two award-winning Jack Nicklaus-designed golf courses. With an easy 10-minute golf cart ride, you'll find both the Pacifico Golf Course and the Bahia Golf Course. Pacifico, or "The Tail of the Whale," includes the world's only natural island green, an optional par-3 19th hole that you can only play during low tide.
With striking views of the Sierra Madre mountains, Bahia de Banderas, and the Pacific Ocean, it was named the number one golf course in the entire world by readers of Conde Nast Traveler. Appropriate for golfers of all experience levels, it highlights over 200 acres, wide fairways, and ample greens.
The Bahia Golf Course is the second Jack Nicklaus golf course built in Punta Mita. Offering an entirely different yet complementary design to Pacifico, it plays between 5,080 and 7,035 yards as it runs through the St. Regis Resort and El Encanto, Porta Fortuna communities, and La Punta Estates.
The course incorporates stunning lakes and waterways meandering throughout as they come into play on several holes. With panoramic views of the Bahia de Banderas, the golf course enjoys a gorgeous backdrop with some holes pointing towards Punta Mita's famed surf spot, El Faro. This course offers more of a challenge for golfers with more undulating fairways and greens.
3. Featuring an Extraordinary Hospitality Experience, Services, and Dining Experience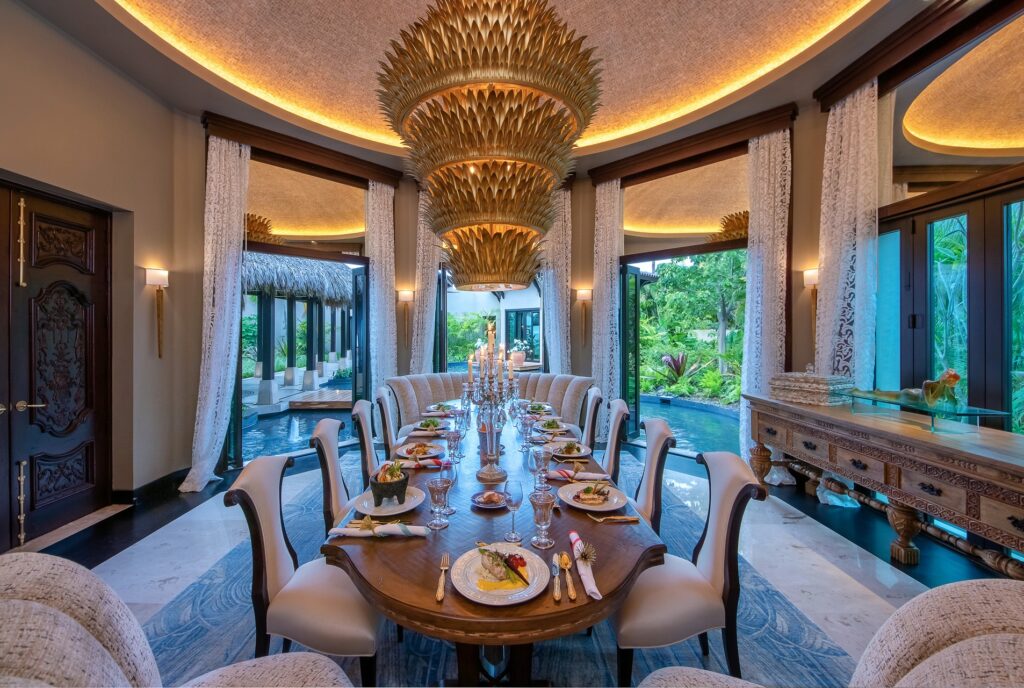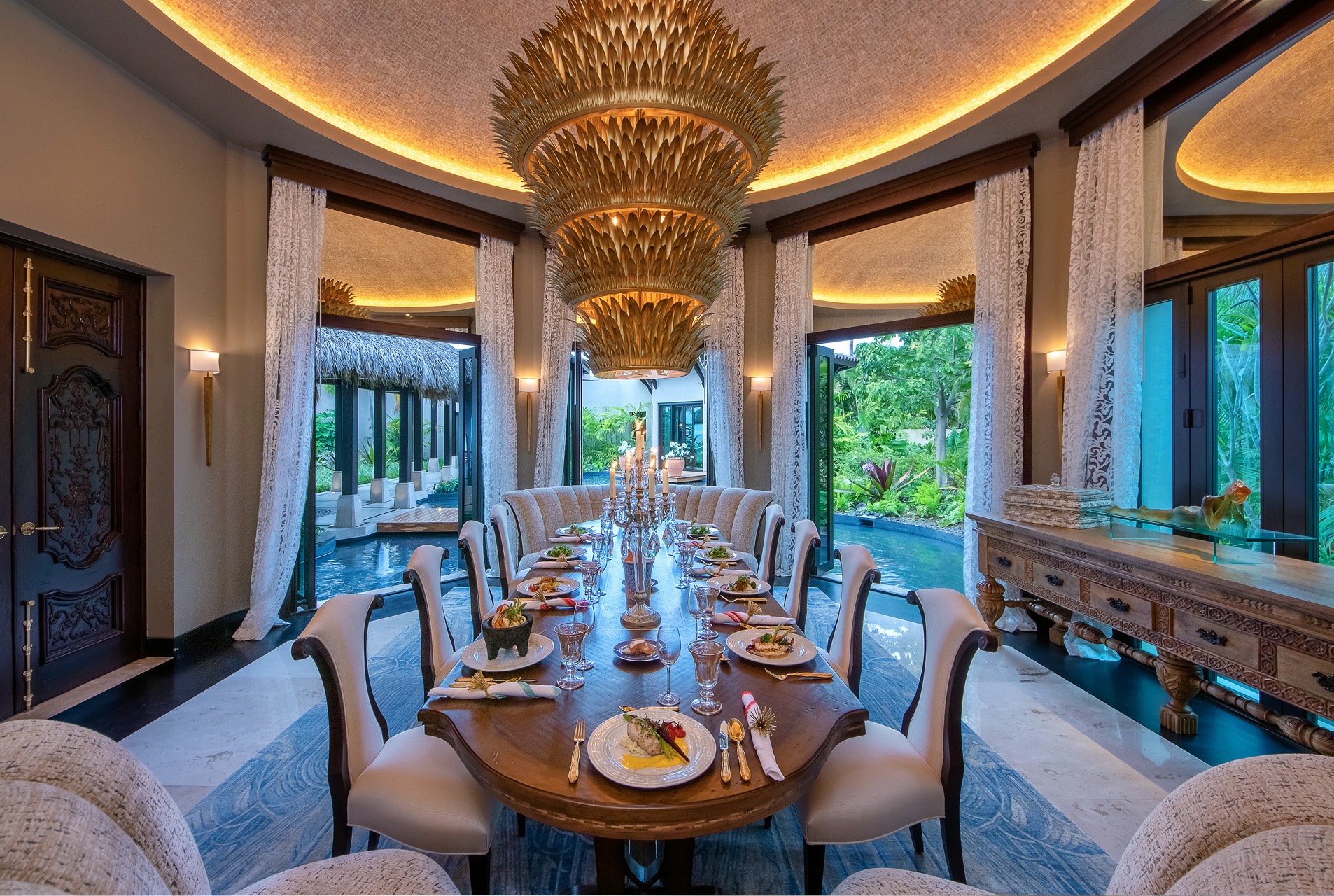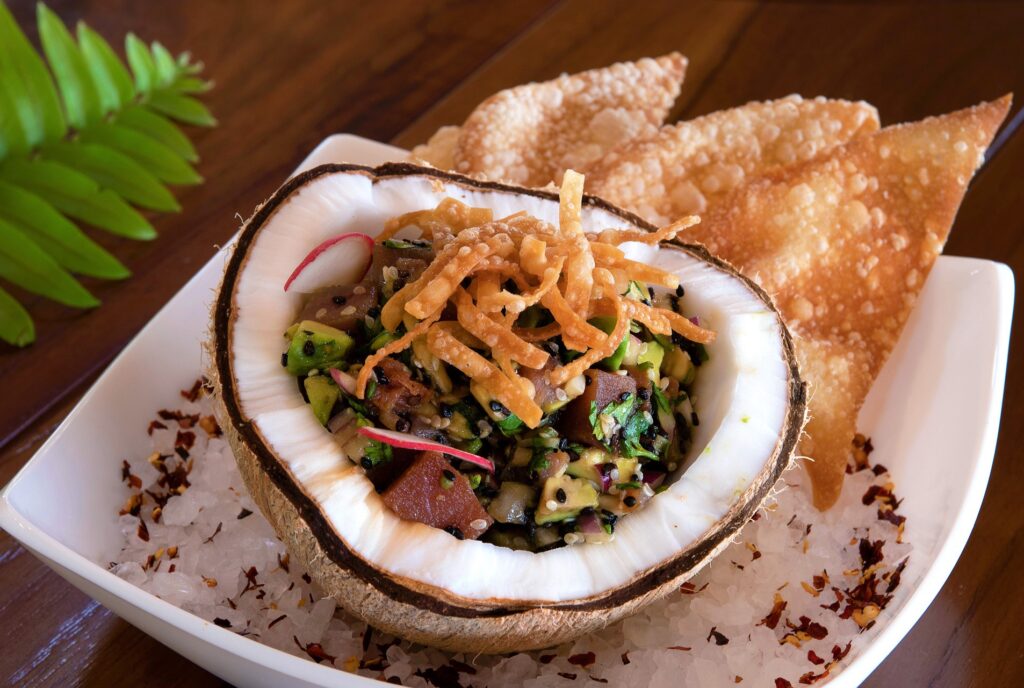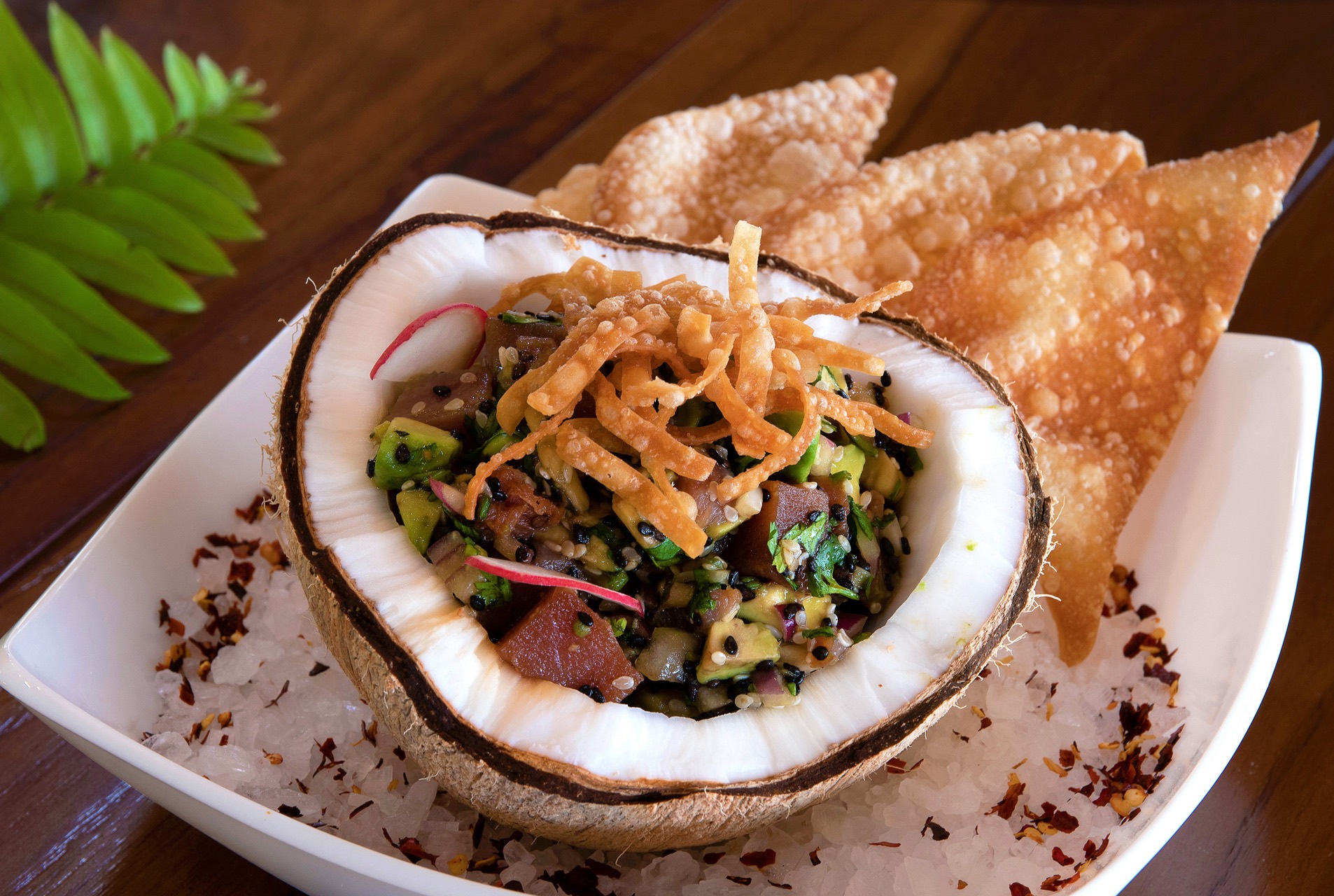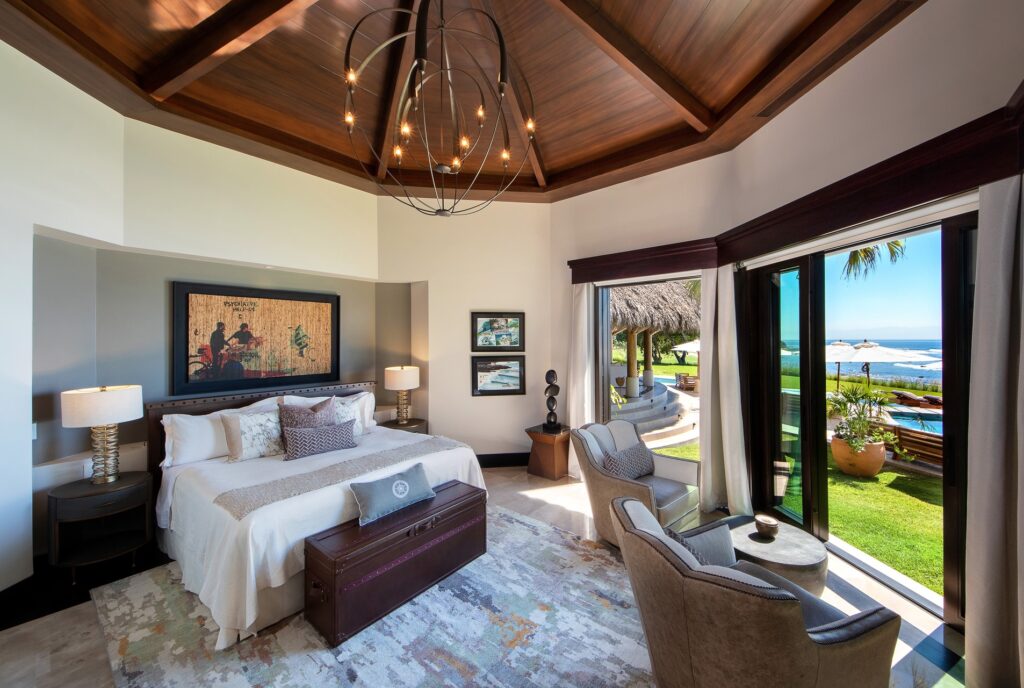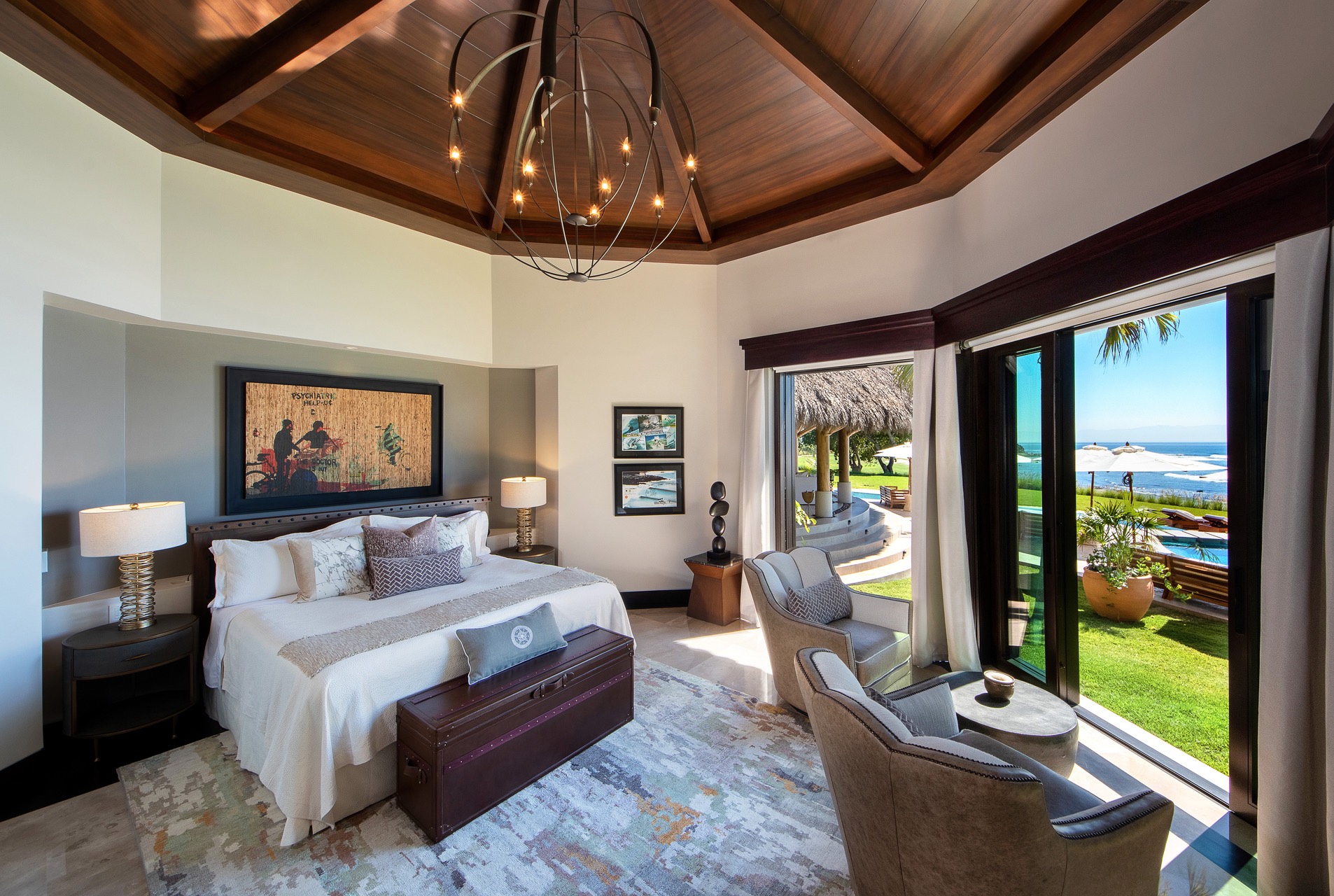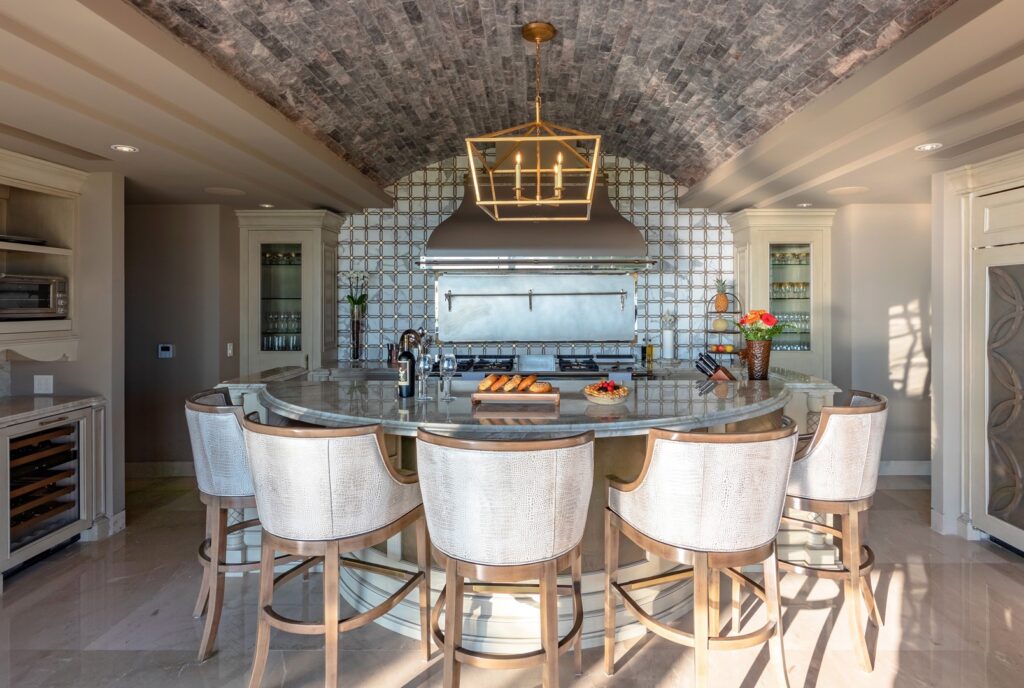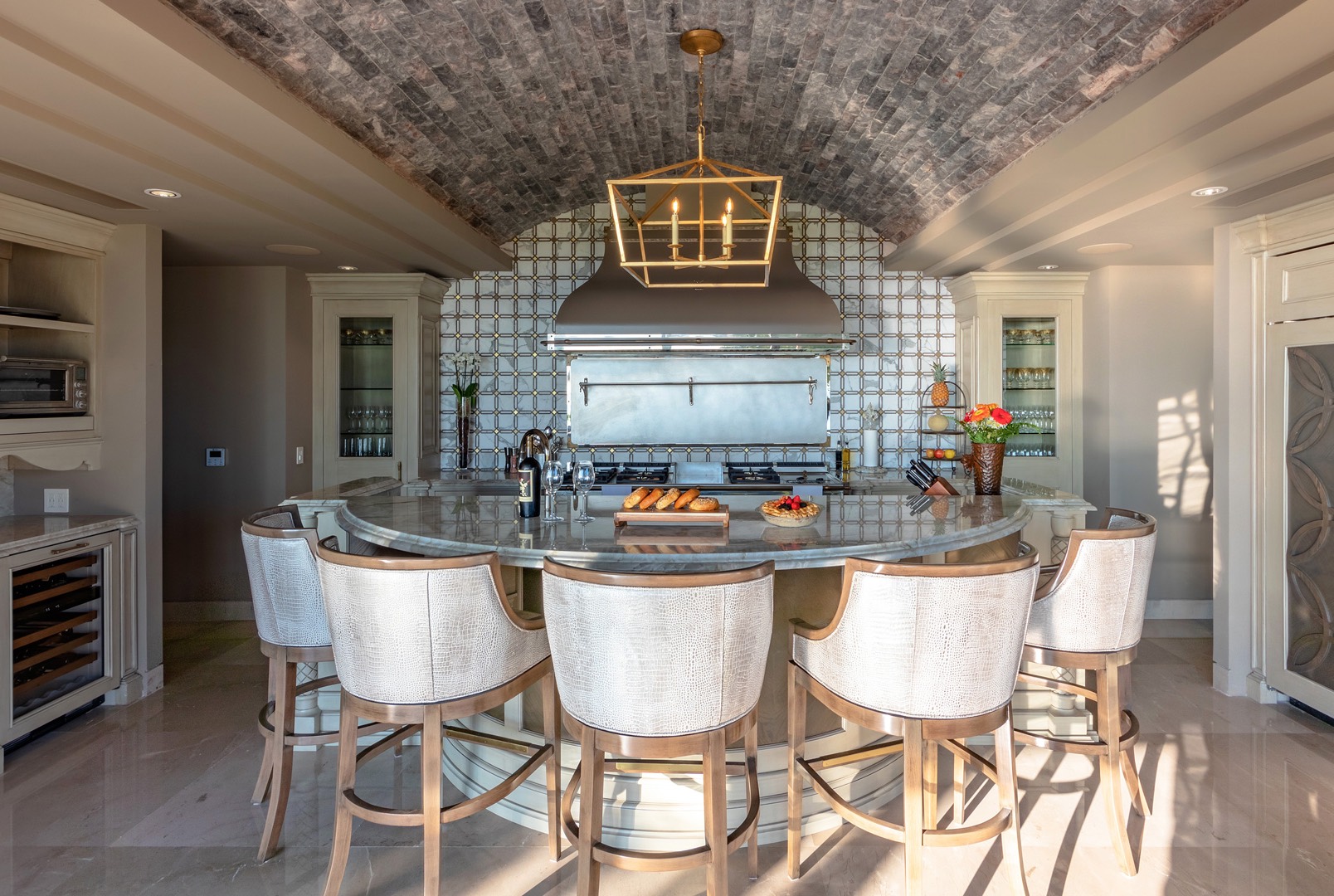 Casa Wirikuta boasts a spectacular culinary adventure with five separate dining locations on the property, including a sophisticated Versace dining room for an elegant, formal dinner. The professionally-appointed kitchen features a state-of-the-art Officine Gullo cooking range and a chef counter. Outside, you'll discover an incredible stone grill and a Forno Bravo Pizza Oven. With an award-winning private chef and sous chef, guests may experience internationally-inspired creations using only the freshest, locally-sourced ingredients.
Created by a master chef, Jose Carols Delgado, the Wirikuta menu offers everything from homemade soups and salads to pasta, pizzas, burgers, and sandwiches. There's even an array of carefully curated four-course meals from regional Mexican fare to Mexican Thai, sea-inspired, Paris-inspired, Cuban-inspired, and Asian-inspired. So no matter what you're craving, you're sure to be impressed by the unique, well-crafted gastronomy at Wirikuta.
4. Exclusive Access to Beach Clubs
The Punta Mita Beach Clubs are reserved exclusively for property owners and guests. When you book your stay at Casa Wirikuta, you become eligible for all the dining facilities, spa services, swimming pools, and amenities they offer. Spend your days at the shore in style as you explore all five spectacular clubs. Sufi Ocean Club is just a 4-minute golf cart ride from the villa. This club is the newest Punta Mita collection, with one of the best locations overlooking Banderas Bay. You'll find an incredible saltwater pool refilled daily, sun chairs, a relaxation area, and direct access to calm waters in the bay. The Sufi Restaurant features delectable, fresh ocean bites and an acclaimed menu serving an elegant combination of the Mediterranean and Mexican food.
The St. Regis Sea Breeze Beach Club is just 5 minutes from the villa. Being one of the most favored places in Punta Mita, it's one of the most beautiful beaches on the entire peninsula. Featuring a large infinity pool surrounded by marble and stone surfaces, guests can indulge in the complete pool experience with pool butlers at their service. This luxury villa rental includes everything from cool towels for refreshment to smoothie tasters, fresh fruit, sunscreen, magazines/books, sunglass cleaning, and treats. The Sea Breeze Restaurant is a must-try with excellent Latin-fusion cuisine to satisfy every craving.
The Four Seasons Pacifico Beach Club is a 10-minute golf cart ride from the villa. Overlooking the Pacifico golf course is a brilliantly inviting space for everyone in the family. The estate offers two stunning swimming pools; one is designed strictly for adults, while the other is perfect for families and children. Guests can take advantage of the children's playground in addition to beach chairs, towel service, men's and women's locker rooms, and more. Located within the beach club is The Navi Spa, an ultra-luxurious spa offering next-level relaxation and rejuvenation. Casa Wirikuta provides a complete menu of spa treatments and massage therapies, using only the finest products and a team of professional therapists.
The Kupuri Beach Club is located approximately 15 minutes from Casa Wirikuta. This club highlights a broad, sandy beachfront combined with the wondrous, shallow clear waters of Litibu Bay. Here, you'll discover an endless array of activities for the entire family. The Caritas Kids Club is designed with toddlers in mind as it showcases a movie area, Legos, puzzles, guided arts and crafts, entertaining cultural activities, yoga classes, and a quiet place for a nap. An air-conditioned clubhouse caters to teenagers with numerous video games and other activities.
The club also offers top-flight beach equipment, from paddleboarding and boogie boarding to sailing, wind sports, snorkeling, and more. Their pools are unique in providing a specialized, low chemical treatment process to ensure safety and gentleness on the skin and hair. As you take a break from the sun, sand, and surf, you'll want to check out Isla Mita Boutique. With an emphasis on local talent and design, this boutique stocks gorgeous, hand-crafted, one-of-a-kind clothing, accessories, and jewelry.
The farthest beach club from Casa Wirikuta is El Surf Club. However, it is still only a 20-minute ride. This club is simple yet sophisticated, with an unmatched setting and breathtaking views of Las Marietas Islands, La Lancha Beach, and Banderas Bay. Surfing La Lancha is a favorite of many, with consistent waves suitable for both longboards and shortboards. The cuisine here is "surf shack sophisticate," with delicious fresh fish tostadas, spicy pork tacos, homemade salsas, and oysters with prawn ceviche. There's also a rotating selection of fresh juices, ice-cold beer, and classic tequila and mezcal cocktails.
5. There's a Private Movie Theater, Game Room, Wine Cellar, and Bar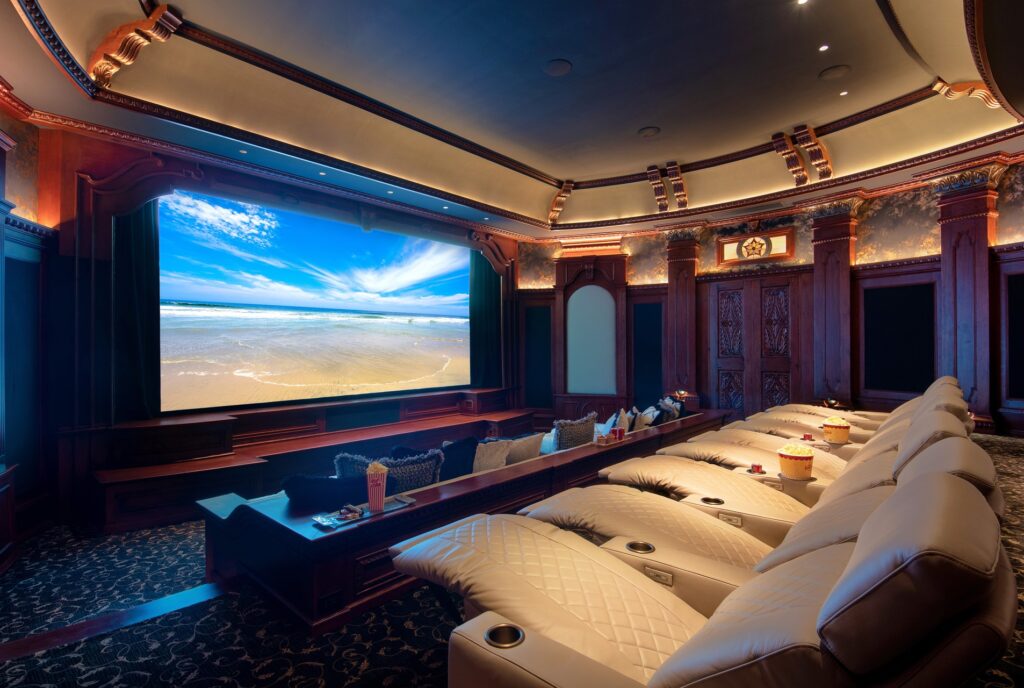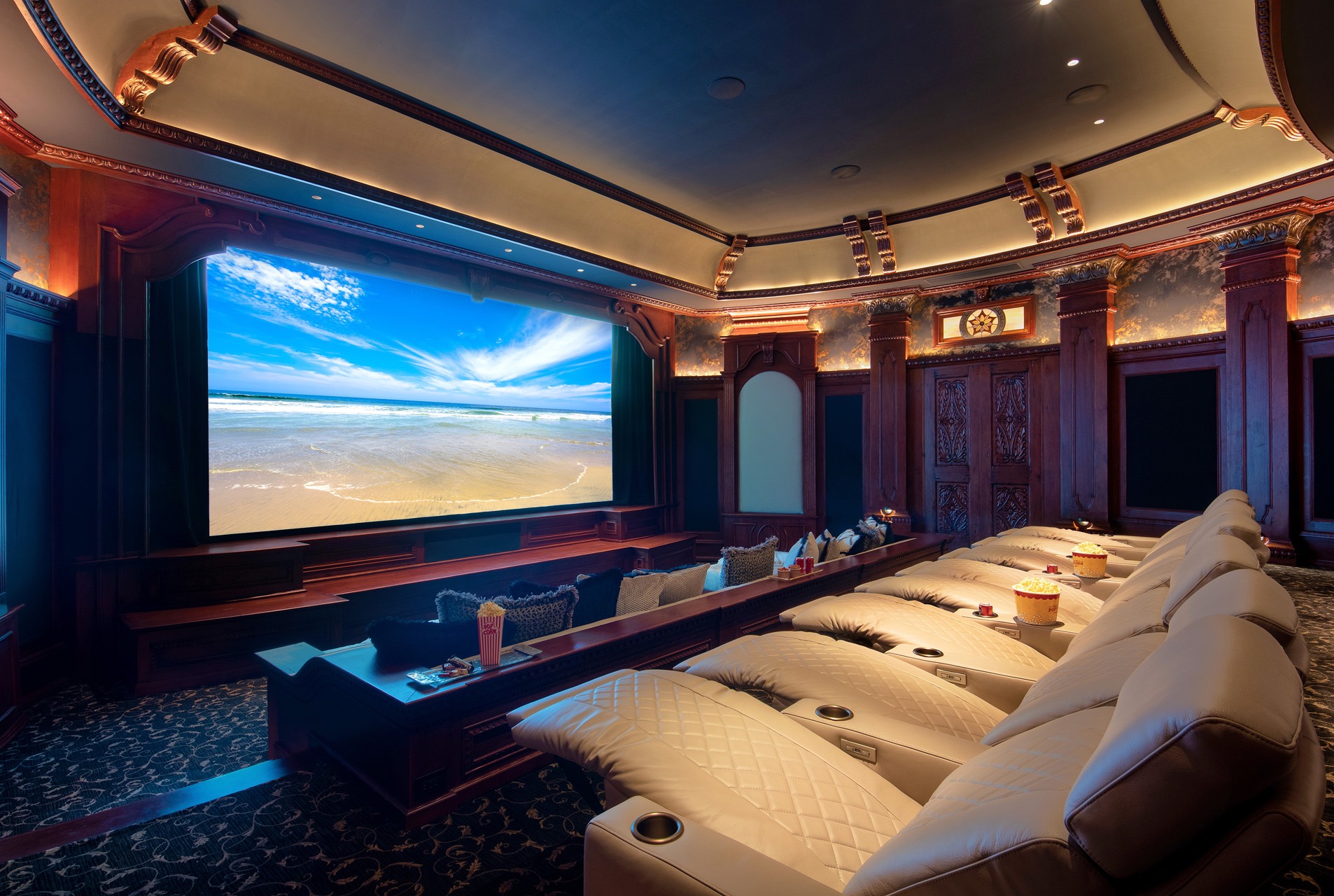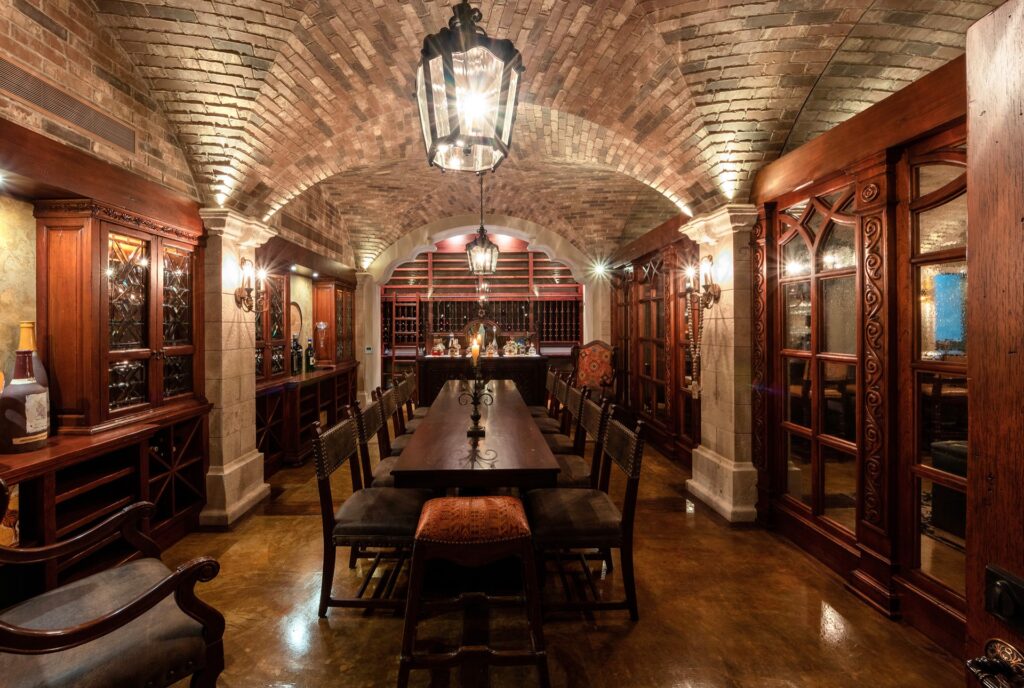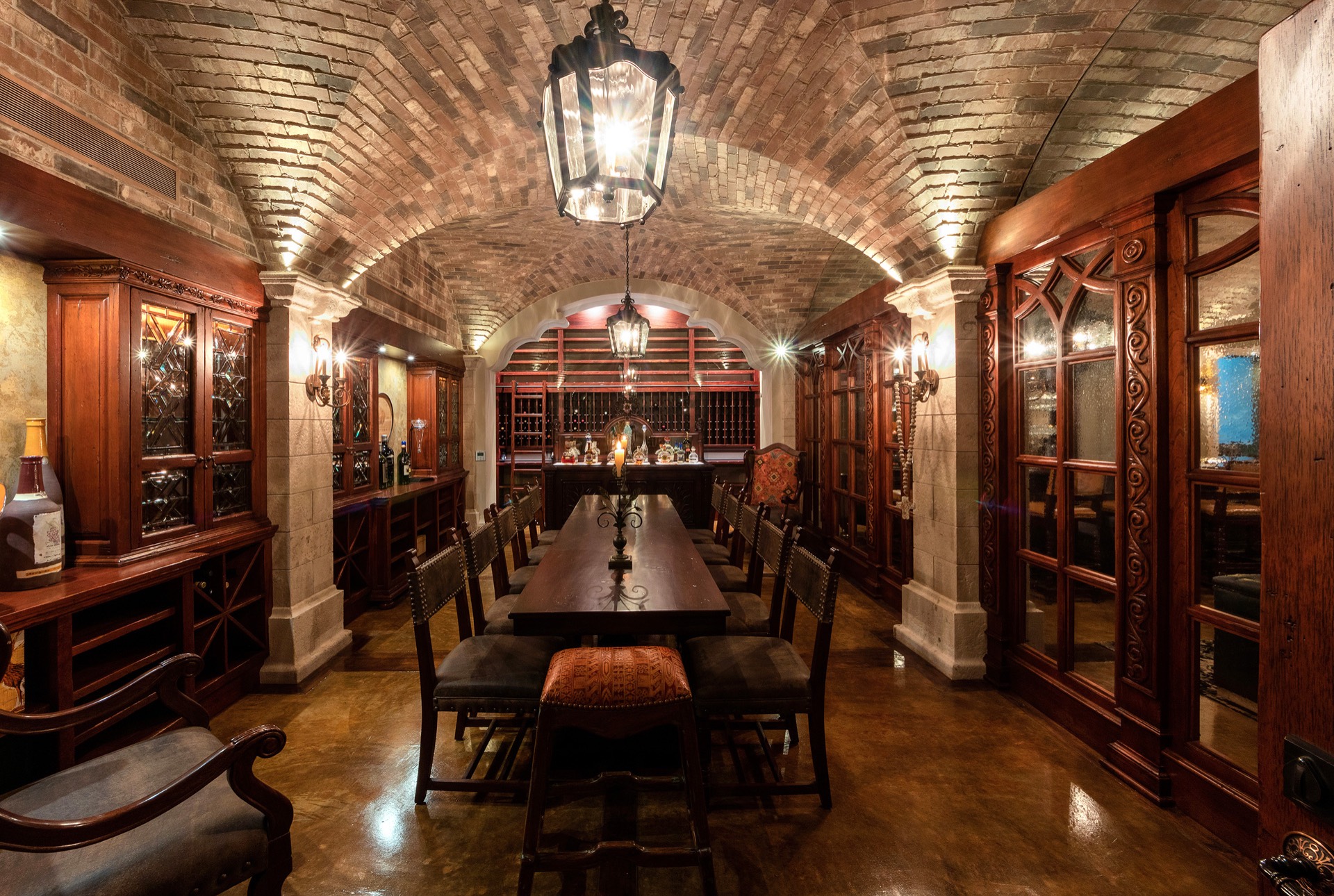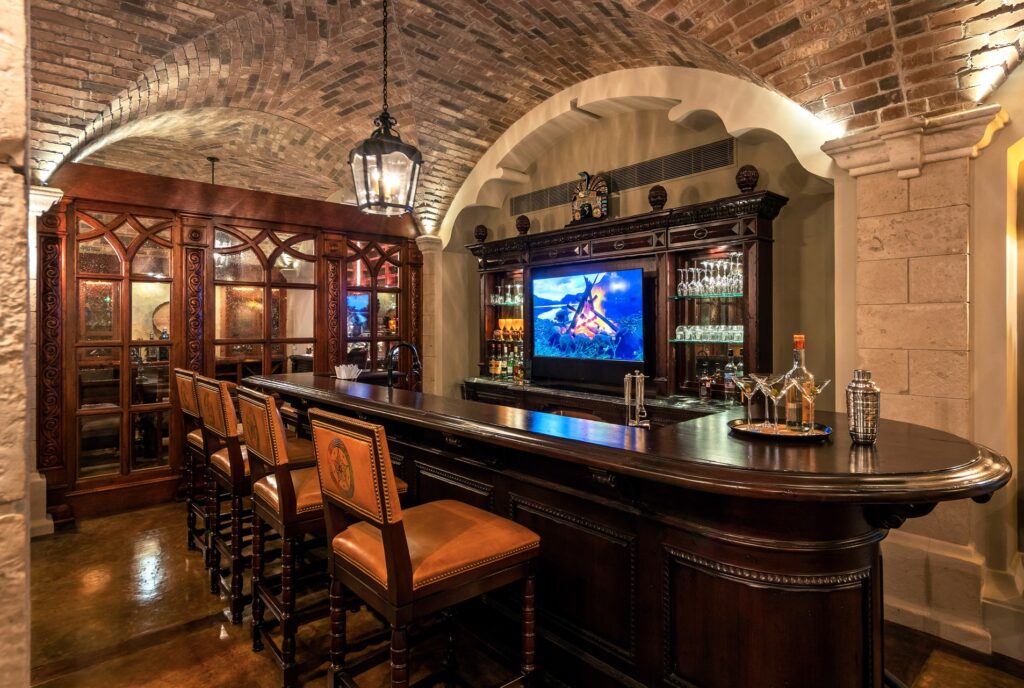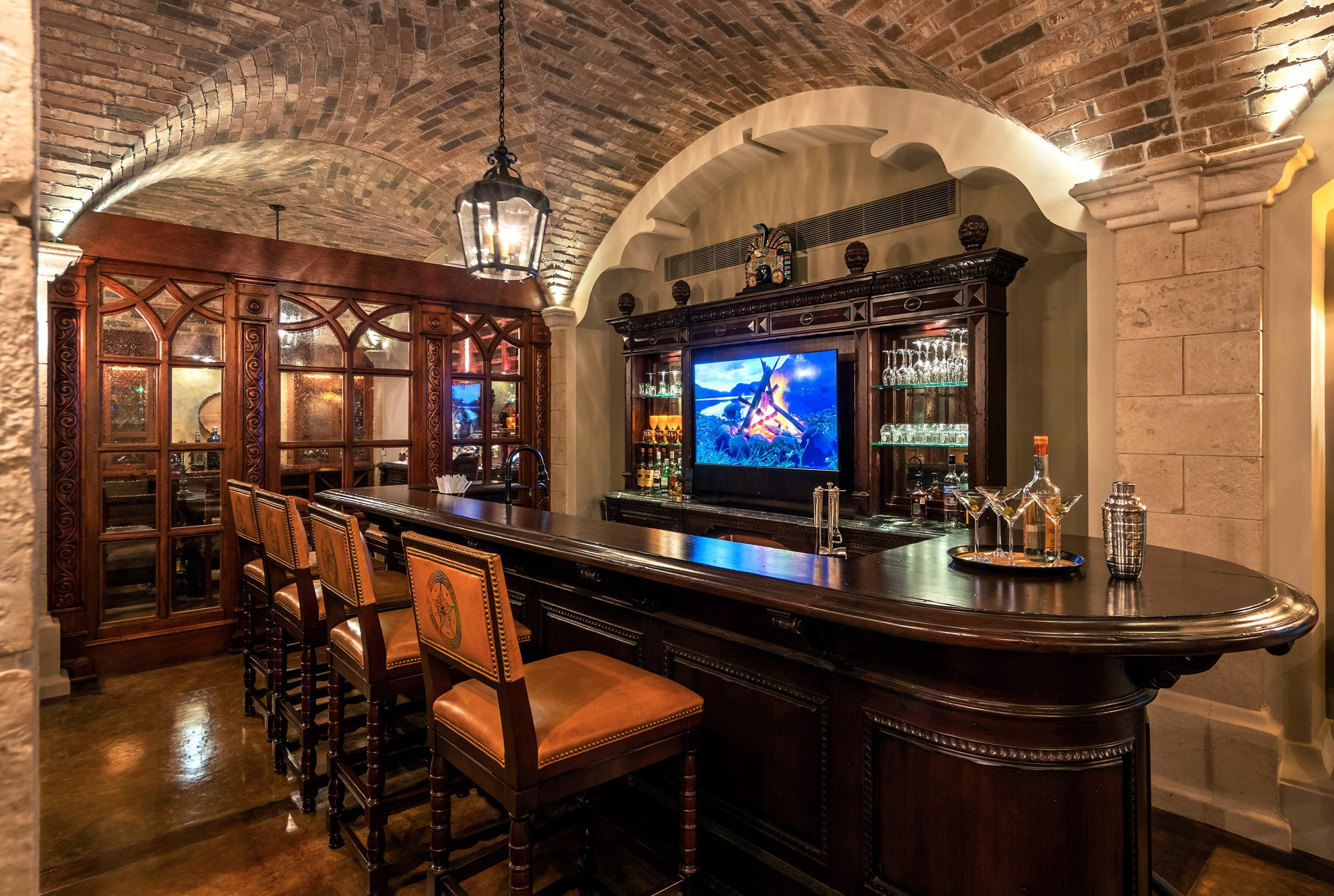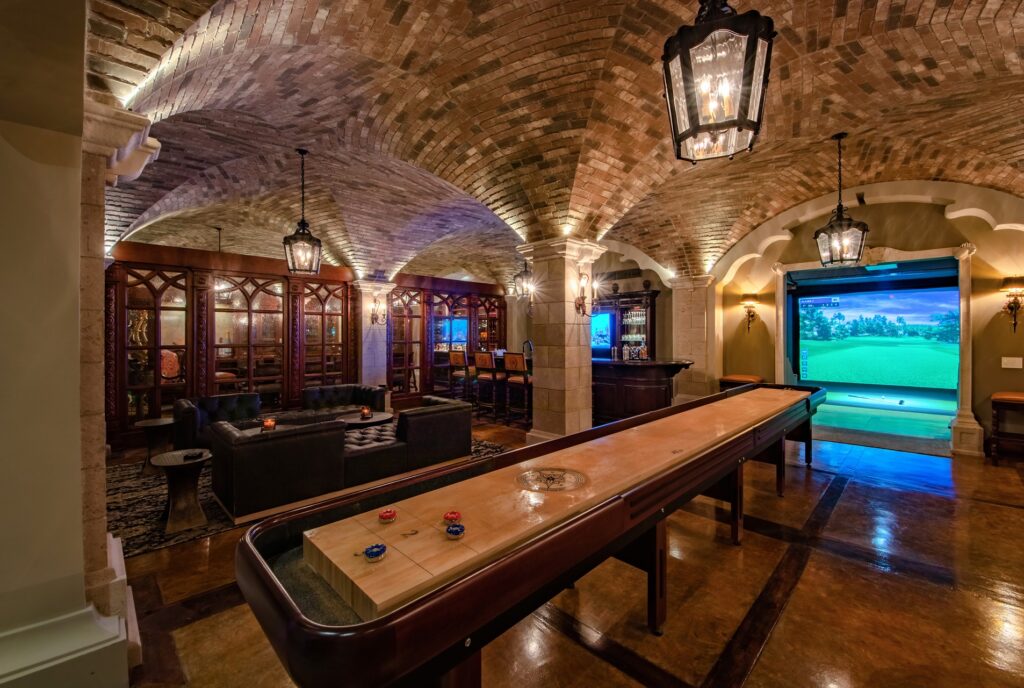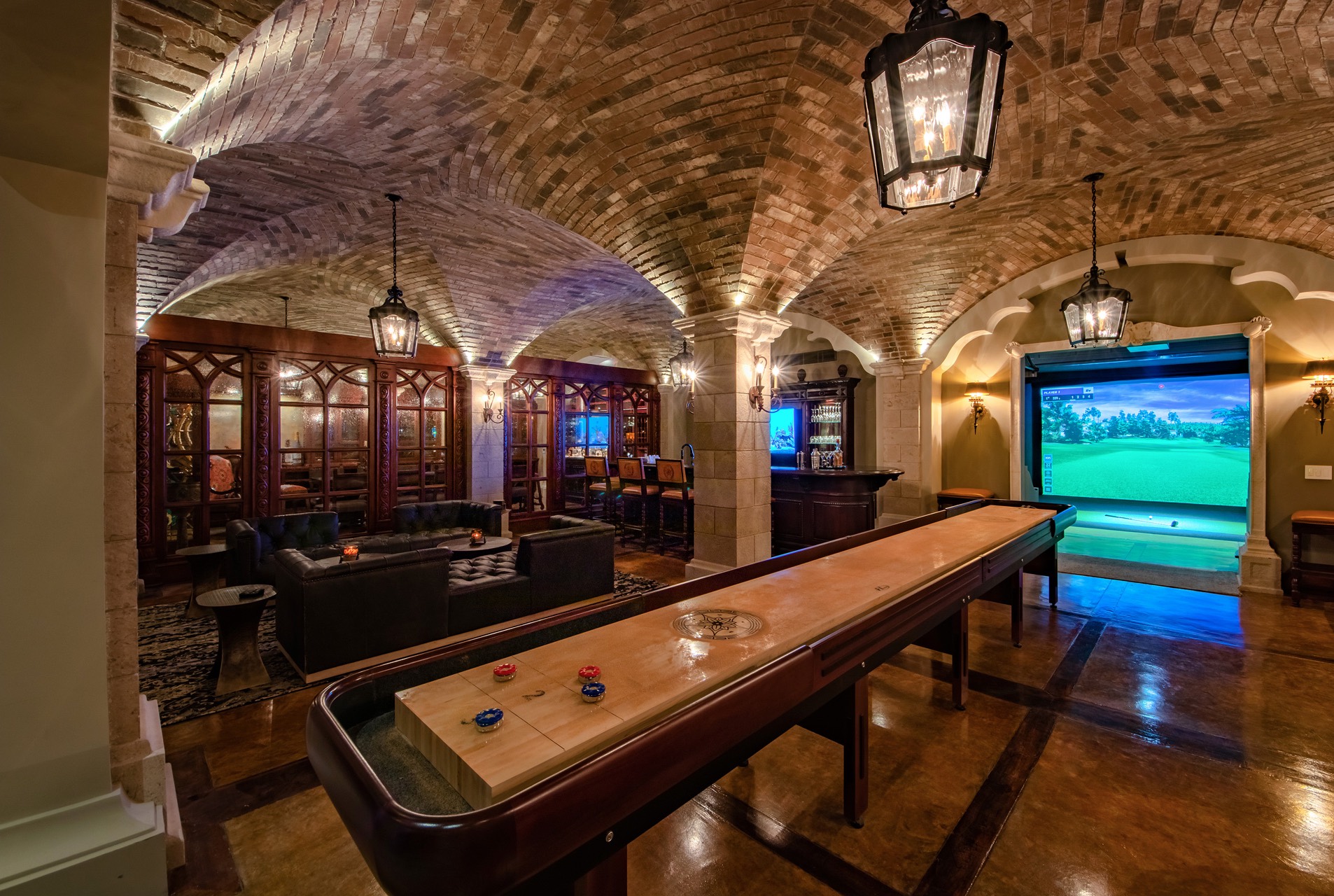 If there happens to be a rainy day or you need some time out of the sun, there's a magnificent wonderland full of indoor entertainment at the Cava. Rivaling a commercial movie theater, the Cava boasts a phenomenal 45′ cinema, complete with seating for over 24 guests. With Mexico's first Samsung 4K MicroLED 18′ diagonal screen, in addition to a professionally engineered 18-speak sound system, guests can look forward to a completely immersive experience right in their own homes. For more excitement, turn the night into a family-friendly competition in the fully-equipped game room. Here, you'll find a FullSwing golf simulator, various life-size virtual games, an 18-foot championship shuffleboard table, and spectator booths.
Casa Wirikuta is the perfect place to wind down for the night with an after-dinner cocktail or a smooth glass of wine. Featuring an incredible wine cellar and tequila bar, guests don't even need to leave the property to get that upscale pub vibe. There's also a great dining area in the Cava that features a gorgeous brick groin vaulted ceiling and can accommodate up to 16.
6. There's an Extraordinary Fitness Center
If the private chef service with daily, gourmet meals is a little concerned about overindulging, rest assured that Wirikuta has a state-of-the-art fitness center perfect for maintaining your fitness goals. With 700 square feet, it's ideal for both the professional athlete and the weekend warrior. With great soaring glass walls, natural light and views of the magnificent garden are abundant.
No expense was spared on equipment as there is a 12-piece LifeFitness Insignia Circuit, a LifeFitness Elevation Series treadmill, a recumbent bike, and high-performance "Hammer Strength" machines. There's even a far-infrared sauna with aromatherapy for relaxation and accelerated recovery at the end of your workout.
7. An Endless Variety of Activities Await around Punta Mita
Venturing out to explore Punta Mita is an unforgettable experience for the entire family. With seemingly endless options in the area, visitors often have difficulty finding the time to squeeze in everything they want to do. When you stay at Casa Wirikuta, there are golf courses right around the corner and tennis courts just 10 minutes away. Speak with your concierge, and you can arrange surfing lessons, stand-up paddle board lessons, on-site fitness instruction (yoga, personal training), and cooking demonstrations. There are also various excursions, such as fishing trips, mountain hiking, horseback riding, and whale watching. You can even take a day trip on a stunning, meticulously maintained 40′ Feed yacht!
Among the most popular sites to see when visiting Punta Mita are, without a doubt, the Marietas Islands. With a short boat trip, visitors can experience these incredible uninhabited islands best known for their thriving wildlife and sea life. Marietas Islands is where you'll find the famous Hidden Beach that's gone viral on Instagram. Visitors can dive, snorkel, kayak, paddleboard, and explore this area's caves and rock formations. Another popular site is the "El Cerro del Mono," or Monkey Mountain. Being the highest mountain in the area, it boasts extraordinary views of the mountains and beaches surrounding Punta Mita. We recommend hiring a local guide as the hike takes around 4 hours to complete.
Ready to Book your Stay at Casa Wirikuta?
From the magnificent, ultra-exclusive location in Punta Mita to the overwhelming beauty of the property and personalized service that caters to your every need, nothing screams luxury more than Casa Wirikuta. So cross one thing off your bucket list and book your stay with Villa Experience today. Our team of experts is eagerly waiting to help you plan every last detail so that your vacation is the picture-perfect experience you've been dreaming about for years.