What are the pros and cons of having a Villa Wedding in Punta Mita?
Hosting a destination wedding can be an exotic, gorgeous, and joyful occasion. But deciding to rent a charming residence in Punta Mita can be daunting. Even choosing this way can give you many questions with seemingly nowhere to turn for answers. Don't worry! We've got answers for you and can help clear up some of your doubts; here are a few pros and cons of hosting your wedding in a Private Punta Mita villa.
Privacy is one of the most important reasons to rent a Punta Mita villa, so you have your wedding space entirely for your ceremony, friends, and family. A destination wedding no longer has to be one you share with anyone in a resort, anyone walking the beach, or any other onlookers interested in looking on at such an intimate event. 
From the moment you and your guests arrive at your villa, the service and the celebration are yours alone. It makes for the most exquisite and luxurious event. 
 Note: The only exception to the feature of complete privacy is the beach wedding. All beaches are public, so people could pass by and witness your celebration. However, it would be best to consider that most of these homes are located on secluded beaches, so locals on these beaches are few and far between. 
An Event Extraordinaire (Pro)
Surprise and enchant guests in the best way possible when renting a Punta Mita villa. It offers a special something that takes your union to the next level. The villa becomes your accommodation and the venue elegantly and uniquely. Nothing is more beautiful than a Punta Mita estate wedding.
Guests who arrive from other locations at the villa venue for the event are immediately transported to an exotic and luxurious wedding wonderland. Everything is prepared to be inviting, elegant, and beautiful. Everything about a Punta Mita wedding brings out that Wow factor you want at your wedding.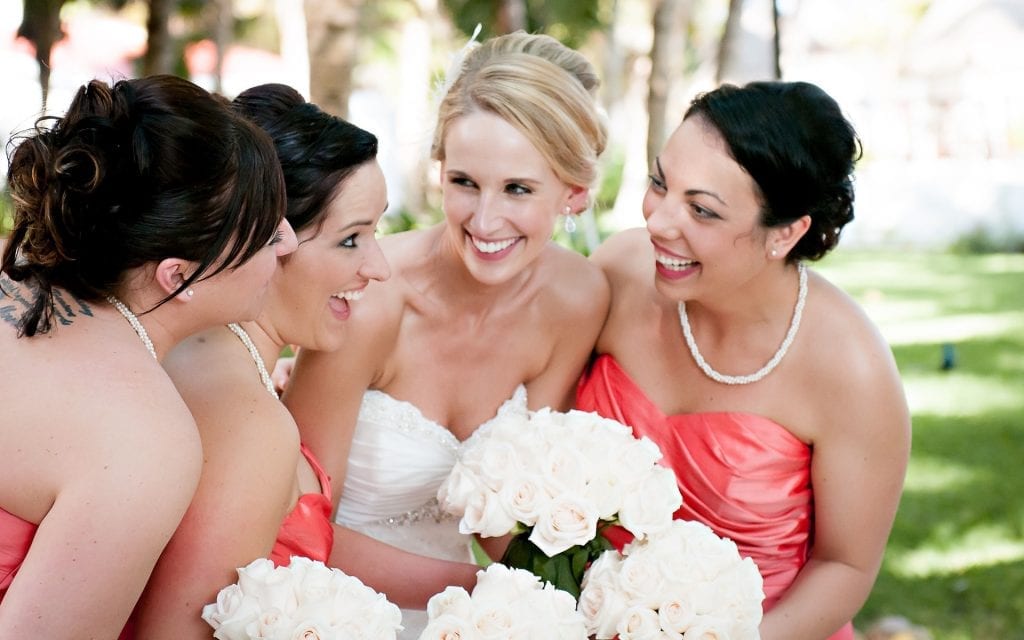 Better Food Options & Quality (An Impressive Pro)
Wedding villas in Punta Mita come with the services of a professional chef. These skills exceed other catering options available in Punta Mita or Puerto Vallarta. From classic international cuisine to surf and turf or quality Mexican cuisine, your upscale gourmet chef can meet your specific needs for the event.
Choose Your Vendors (Pro)
When you stay in a Punta Mita estate villa, you can work closely with your wedding planner and concierge to create the wedding wonderland you desire. You can select your vendors, ceremony officiates, musicians, florists, DJs, and wedding planners with a private villa. This allows you to customize your wedding so that it reflects your style.
Noise Regulations (Pro & Con)
The noise regulations of a Punta Mita villa rental can be both an advantage and a disadvantage. Each villa requires an event to have a curfew to curb the noise. In certain areas, homes are closer to each other, and this curfew is strictly enforced. Even so, the curfew is decent and is usually implemented by 11 pm. So you will need to be quiet by then with no music or celebratory noise.
The upside to the noise regulation requirement is that you won't have to hear loud music or noises from the neighbors during your event. Noisy neighbors can be a problem, especially in other areas of Puerto Vallarta and the Bahia de Banderas. These exterior noises can often interfere with a wedding ceremony. Not to worry, though. The noise regulations of Punta Mita estates will protect you from any loud external interference.
When looking through Punta Mita homes, ask about restrictions before booking your reservation.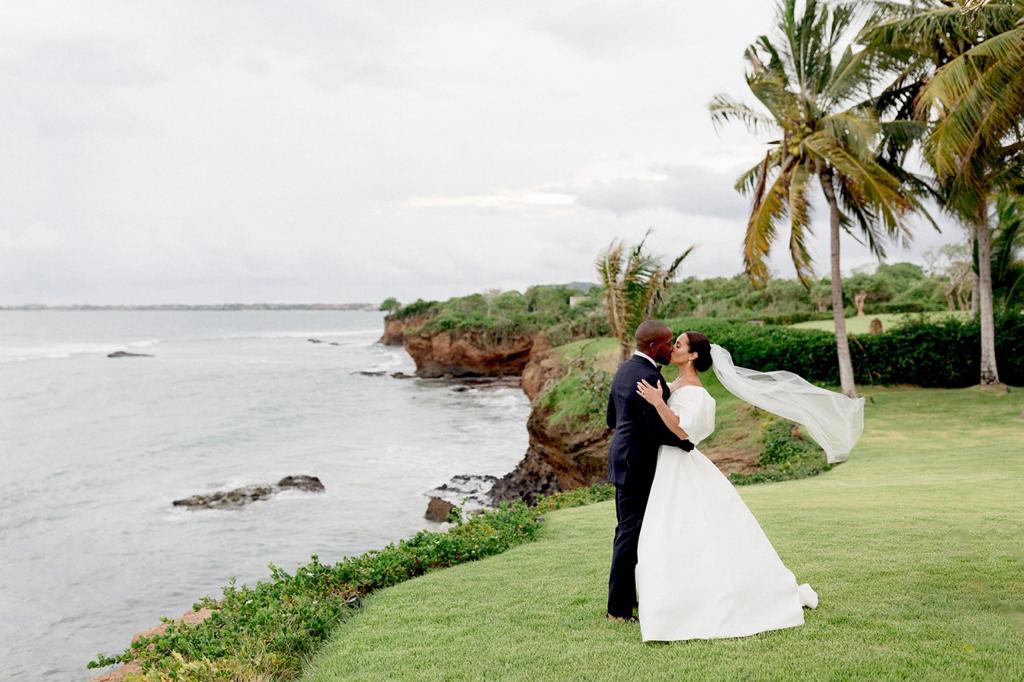 Rental Villas Are Both Convenient and Inconvenient
Getting to the Punta Mita destination can be challenging, especially if the villa does not offer airport pickup. Even so, guests can arrive via taxi from Puerto Vallarta or Punta Mita.
To make things easier, arrange pickup services for guests at specified departure and drop-off locations. Also, when inviting guests, provide specific transport details to everyone coming to the Punta Mita villa. It will prevent confusion.
Another option is to provide your guests with the villa's address printed on small cards and inserted into the invitation. You can also place a phone number here so they can reach out if there is a problem. Finally, guests can hand the taxi driver the card upon arrival.
Your villa concierge will also have other options and ideas about end-of-event transportation options.
At first, glance, staying at a villa and having the event there may seem costly. However, consider the price per person, and the services, then compare these to other venues. You'll quickly see that a villa may offer you the most value per dollar.
Most private villas require a minimum of nights lodging, usually from three to seven. There is also an additional event fee. These costs vary, but it is pretty standard for the event fee to be the equivalent of one night's stay.
These additional costs are meant to cover the staff costs, the ear and tear on the house. Note the house staff usually only provides service during the wedding event. Their purpose is to care for the property and the house guests.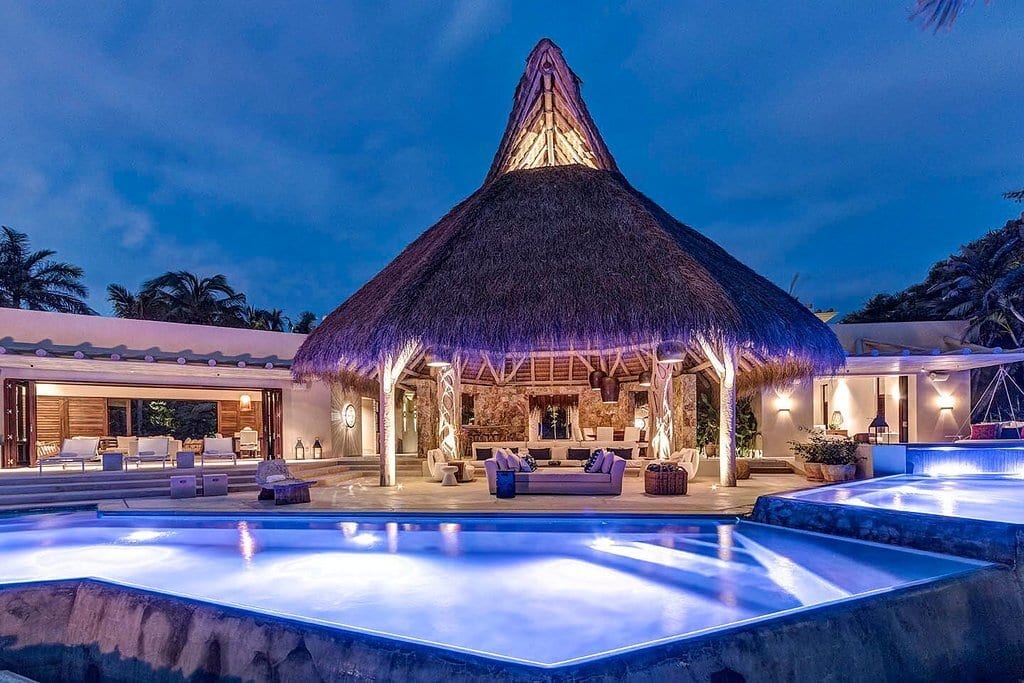 Is A Punta Mita Villa Worth The Cost?
Answer this question. Are you worth having the most incredible wedding of your life? A wedding villa may cost a few thousand dollars, but the home can house your most intimate guests. In addition, it gives the couple time to share their life with family and friends. When renting a Punta Mita villa, you relax and enjoy your wedding, friends, and family. 
In addition, a villa offers the perfect backdrop for incredible photos, memorable moments, and exceptional connection opportunities. So is having this once-in-a-lifetime opportunity worth it? Yes, you deserve to be pampered, to feel special on this incredible day.
Please let us know if we can help you in any way. Our concierge, wedding planner, and house concierge can make the ultimate wedding happen for you.