The Perfection of Luxury & Comfort; Casa Todo Bien in Punta Mita, Mexico!
A Punta Mita, Kupuri Estates rental is so posh you won't want to leave. It isn't until you pass through the large modern wooden gate and travel down the gorgeous ultra=modern brushed concrete stairs that you can appreciate the serenity provided by Casa Todo Bien in Kupuri Estates, Punta Mita. It is one of the most spectacular home rentals in Punta Mita.
Casa Todo Bien, A Spectacular Home Rental in Punta Mita
Casa Todo Bien – A home that delivers a holistic and contemporary feel. Using forethought and care, the designers complement the natural surroundings of the ocean and the gorgeous enclaves of Punta Mita beaches. This luxury home is beachfront and is one of the preferred rentals in Punta Mita. It is set in the exclusive Kupuri Estates and on a gorgeous beach. 
Location of This Punta Mita Rental
Perhaps the most striking feature of Casa Todo Bien is the vast oceanfront modern outdoor terrace equipped with huge overhead fans, large comfortable sofas, and a fire pit.
It is the perfect place to sit, contemplate the bay's beauty, and get a view of all of Punta Mita, the Las Marietas islands, and the ocean's azure. And just as striking is the magnificent infinity pool, which allows for the blending of pool, sea, and sky. Casa Todo Bien is a superb gem that sits apart from other rentals in Punta Mita.
The home is a 10,000 Sq ft Punta Mita villa rental with every modern amenity imaginable, game room, bar, outdoor living area, infinity pool, and bedroom suites that open onto expansive upstairs terraces.
It is a vacation rental with a soft contemporary feel and can sleep up to ten people in its six-bed & bath suites. It sits directly on the beach and offers an easy walk to the Kupuri Beach Club.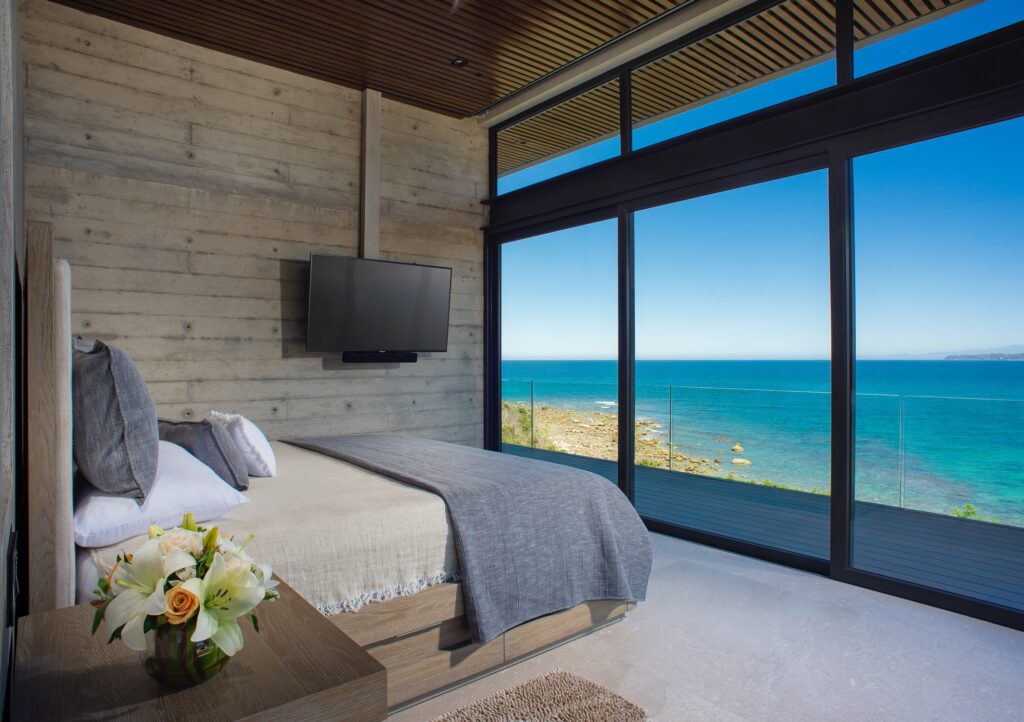 Punta Mita is a high-end luxury residential and resorts neighborhood with superb infrastructure, including two Jack Nicklaus golf courses, ten tennis courts, and three beach clubs. Best of all, it is easy to access, with Puerto Vallarta and the international airport sitting just 40 minutes away.
Casa Todo Bien Features:
Three modern master bedrooms
1 Double Queen main bedroom
One duo bunk bedroom
Six full bathrooms
Two powder rooms
Casa Todo Bien is fully staffed and includes your barman, houseman, gourmet chef, housekeeper, and concierge. There is no need to go out at Casa Todo Bien; everything is here; kayaks, bikes, a large game room, a pool table, a ping pong table, and deliciously comfortable sofas to lounge about and enjoy time with family.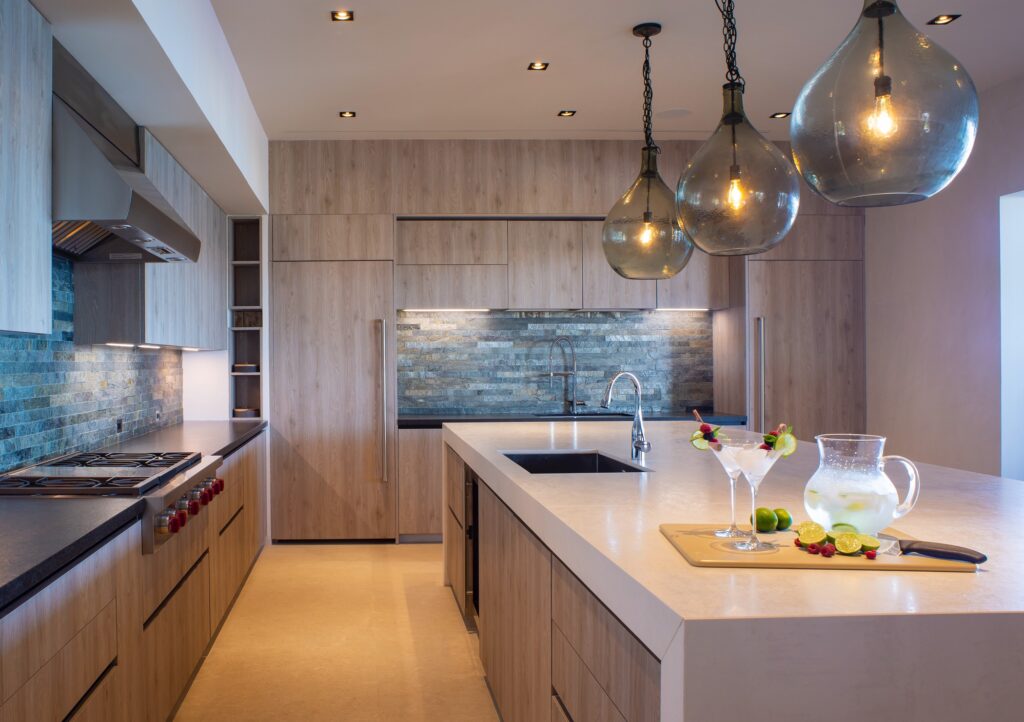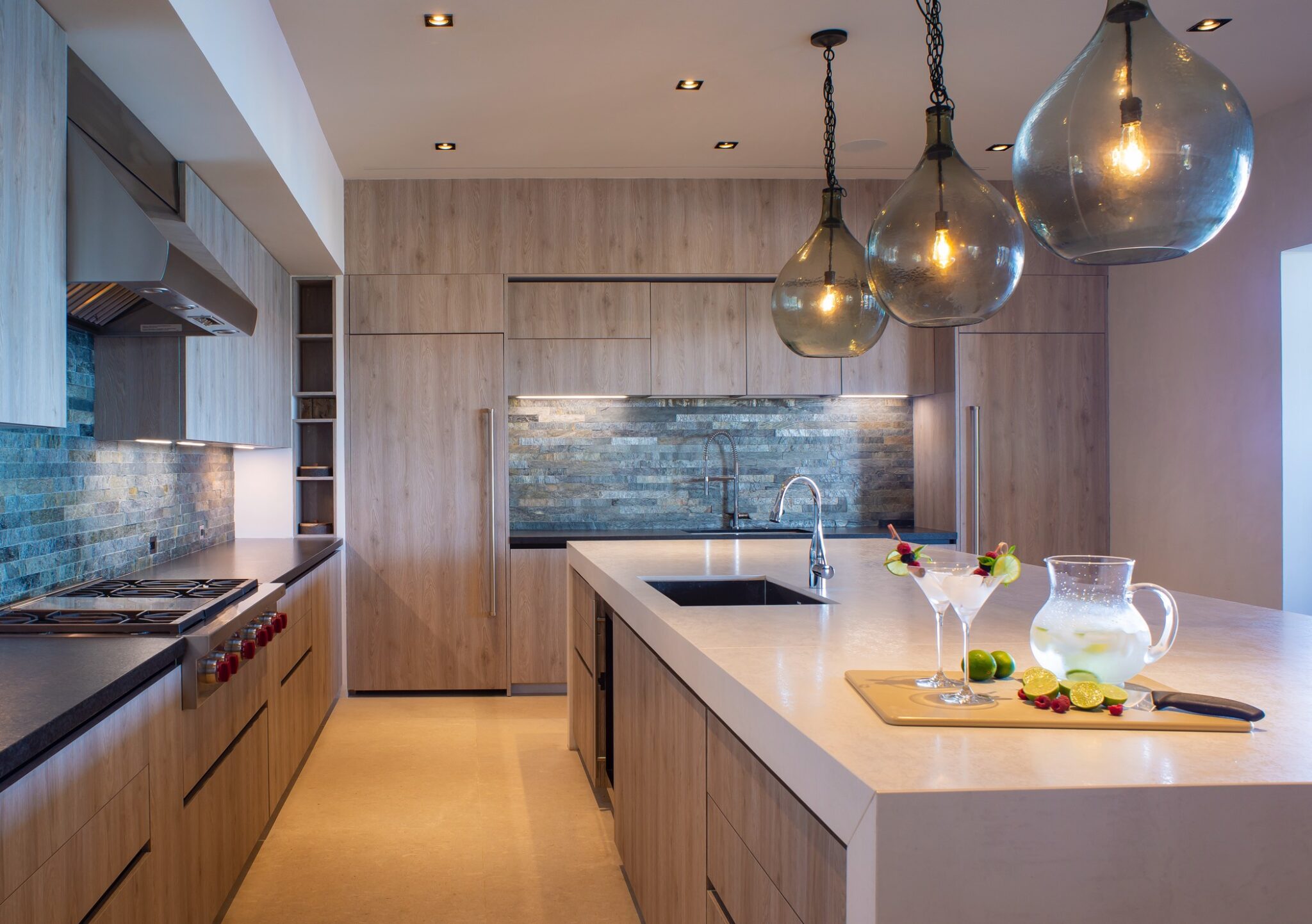 Casa Todo Bien has a soft, subdued color palette, which helps follow through on the modern look that encases the best focal point of this Punta Mita rental. The rich wood and natural textiles add texture and depth to the design. The sleek wood, paired with stainless steel and brushed concrete, gives the entire home a spacious yet intimate feel. The kitchen opens up access to the living, dining, and bar areas with walls of glass that look out onto the ocean. The sizeable media room offers comfortable seating and is located just next to the outdoor terrace and living room. It is ideal for parents' privacy while helping them keep tabs on their kids.
The five en-suite bedrooms are filled with light and spaciousness, with high ceilings, handwoven carpets, and comfortable bed linens. The furniture is contemporary, made with neutral earthy tones and clean lines. All of the bedrooms open onto breathtaking vistas of the ocean.
Step out onto the living room or game room patio, and enjoy the gorgeous infinity pool bordered by small, lush green areas. Beyond the grass, enjoy the view of the endless Pacific Ocean, the Punta Mita shoreline, the mountains, and the Marieta Islands. Sit and enjoy it all from a lounge chair, a sofa, or a recliner, and let's not forget, there is a stainless-steel gas grill in case you want to sit out by the fire pit and enjoy a family BBQ.
While Casa Todo Bien is a Punta Mita vacation rental offering the utmost privacy, guests also enjoy access to 3 beach clubs, golf clubs, and beach gear galore. It is a vacation home that showcases artistry and comfort, surrounded by an attentive staff that will make you feel revitalized and pampered. It is an experience reserved for guests with discerning tastes. Staying at Casa Todo Bien is as welcoming as it is breathtaking.