Join The Party in Puerto Vallarta during The Mexican Independence Month of September
Come to Mexico in September, and you'll visit Mexico you imagine it to be, The Mexico we see in the movies. Colored paper confetti hangs from every lamp post and across every street. Mariachis walk the street singing and playing their guitars. Hear them far and wide within the fun downtown areas of Vallarta and any of the small villages. Fireworks are everywhere at this time of year. But there is so much more to Independence Day than the color that lights up the night sky.
It is as if you have set foot in a spectacular scene from Coco, the fun animated movie about Mexico. It is safe to say that Coco centers around the Mexican Independence Day activities and the feelings of patriotism, love, and joy that this month evokes.
Is That The Way It Is in Puerto Vallarta?
In Puerto Vallarta, Mexican Independence Day means Fiestas Patrias (Patriotic Fiestas) and encapsulates the party atmosphere of the month. The celebrations start at the beginning of the month, a full 14 days, leading to its culmination on the 14th, 15th, and 16th. It is three days of dazzling color, fireworks, and fun activities. So, if you plan a trip to the enchanting Puerto Vallarta during September, plan on being WOWED by the way Mexicans celebrate their independence.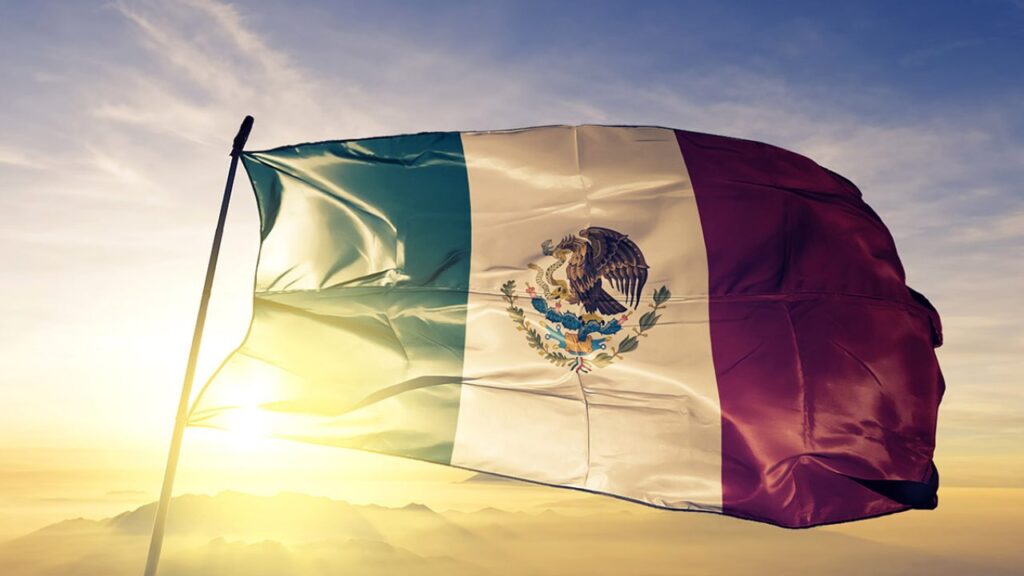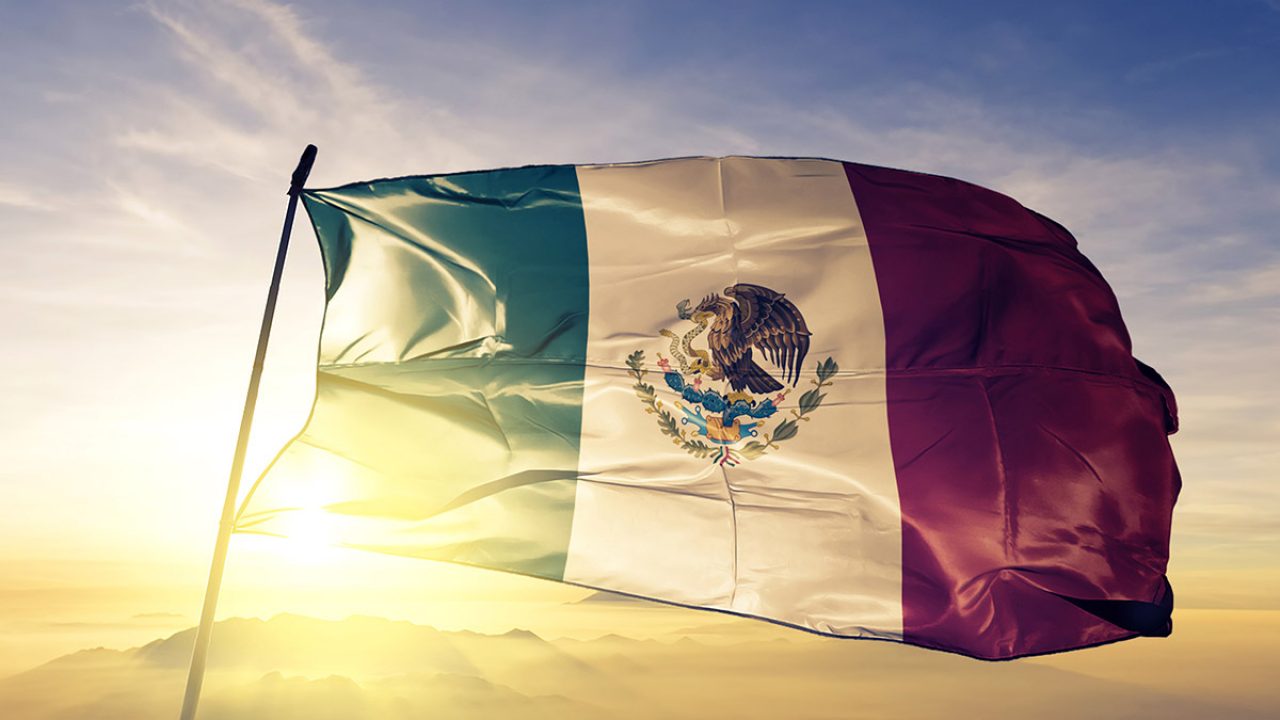 In Puerto Vallarta, everything turns green, white, and red. These are national colors, and you see them everywhere, on flags, billboards, cars, and even on the kids' cute faces. They paint the town the Mexican flag color to celebrate Mexico's Independence. It all happens in September, and if you are here, you get to savor unique Mexican dishes and spectacularly festive decorations and feel the festive spirit. September is the celebration of everything that is Mexico.
Mexicans love showing their pride in their country and their culture. Walk anywhere on the Malecon (the city's boardwalk), and you can buy small flags, bugles, pennants, and even earrings and necklaces, all bearing the colors of their flag. You'll see the festive colors in shops, street stalls, and restaurants.
In September, you'll find city-wide street food festivals, decorations, and shows all month along the Malecon and in the Puerto Vallarta downtown area. Then on the actual independence weekend, September 14th to the 16th, Puerto Vallarta has an annual Feria del Taco (Taco Fair) to commemorate the day. At the fair, you can taste your way through different nation regions.
Non-Stop Fun From the 14th to the 16th
The show of pride is everywhere. You'll see flags, balloons, pinwheels, and garlands. But on independence, the weekend is where you'll see all sorts of family-friendly festivities.
Mexican Independence Day means Mexicans have the opportunity to share their culture, and they don't waste a moment in doing so. In Puerto Vallarta, the locals love to share their love of the city, state, and country with the many tourists.  Puerto Vallarta welcomes everyone during this time of year, so there are many things to do. You'll find something for everyone – from a tasty Taco Fair for families to late-night parties for couples and friends.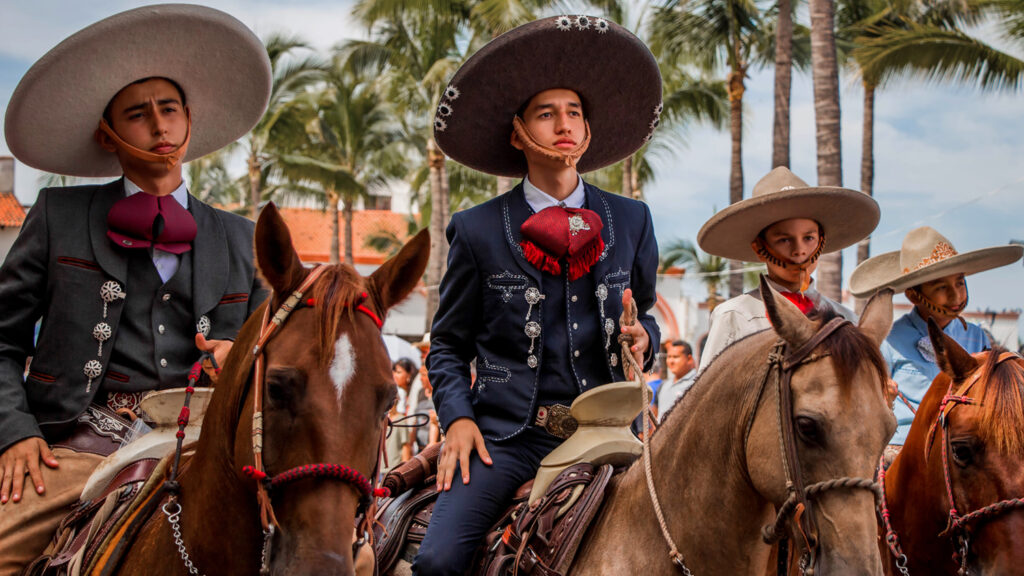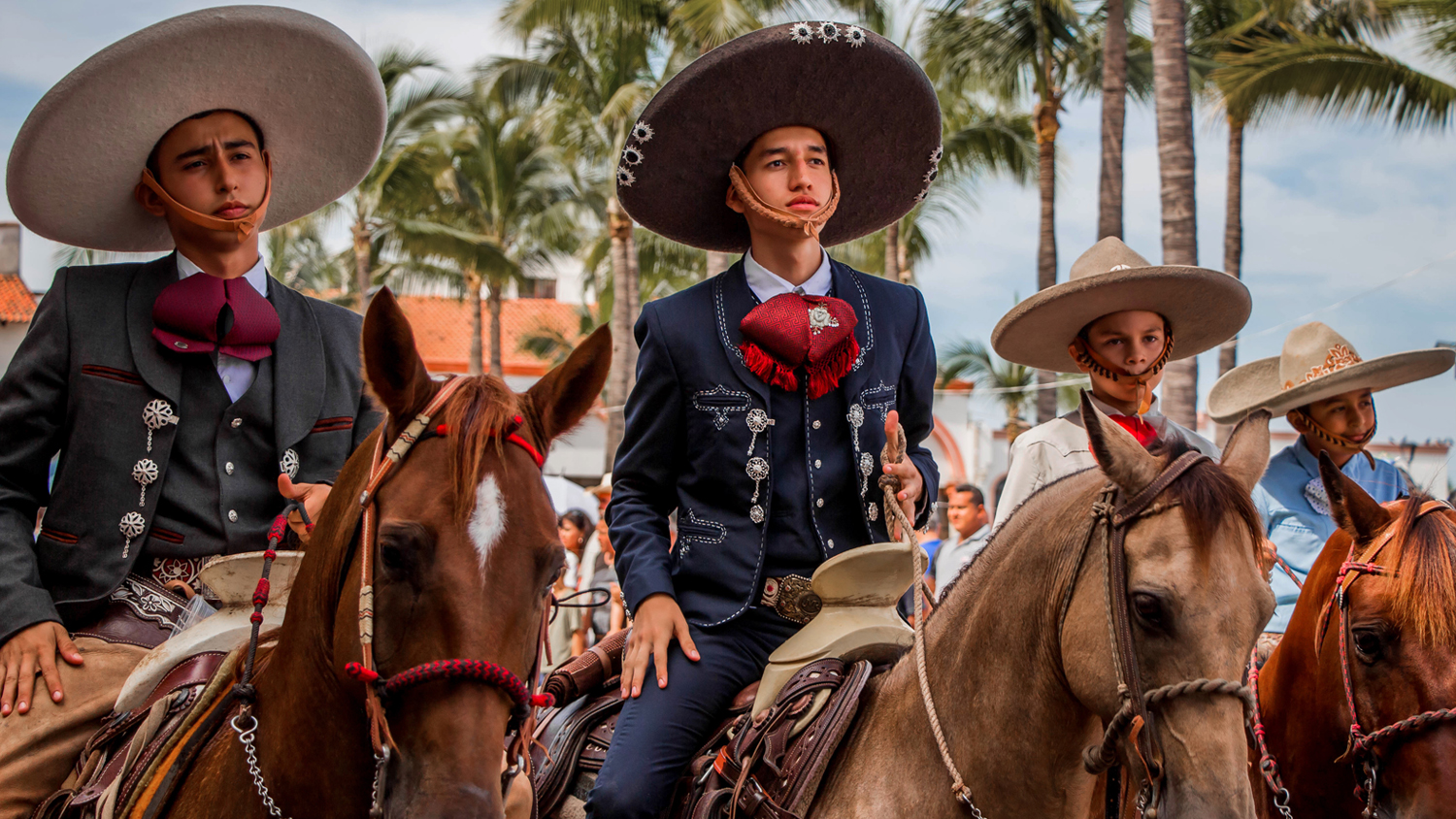 September 14th: The Treasured Tradition of Charro Day!
The nation is proud of its history, especially regarding "Cowboys." Mexicans were the first true "cowboys" in North America, and in Puerto Vallarta, local horse lovers come to show off their horses, gear, and Charro abilities. After all, Jalisco, the state where Puerto Vallarta resides, is the birthplace of the Charro. To commemorate the event, the city holds an all-day parade that starts at 10 am and ends at 6 pm, right on the Malecón. Over 100 riders in sparkling embroidery charro uniforms show off their immaculately groomed horses that do tricks, dance and run unique Mexican rodeo routines.
September 15th, 6 pm to 11 pm: Independence Eve Fireworks & Festivities – Plaza Principal de las Armas
Fiestas Patrias culminates in a street party with authentic food stalls, live music, and folk dancing until the mayor makes his Proclamation of Independence at 11 pm. After that, clubs and bars all over town keep things lively all night long, with fireworks that follow the government office's declaration.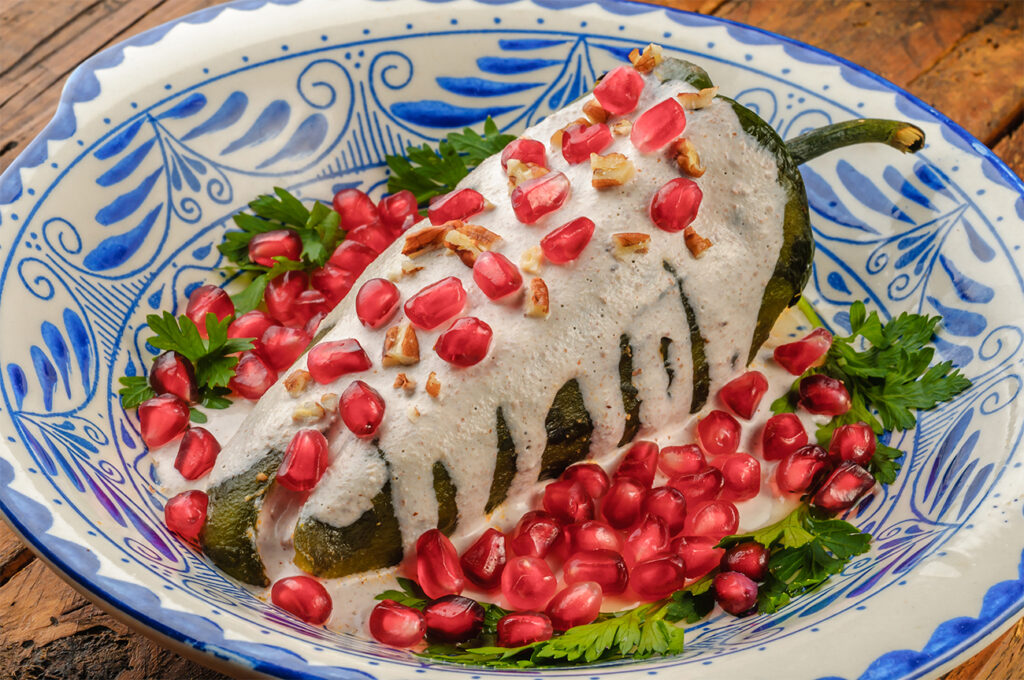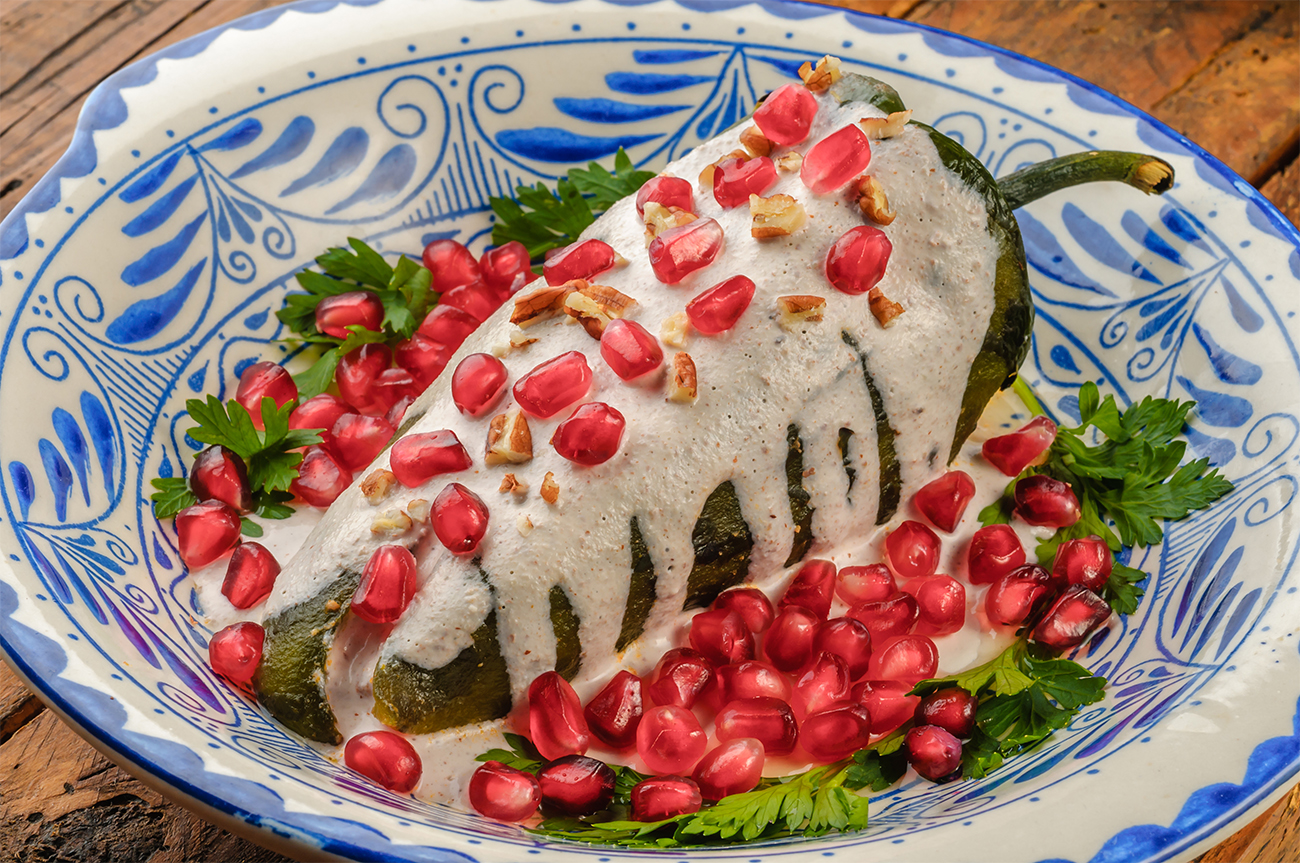 The Best of Mexican Gastronomy!
This year is the perfect time to enjoy the best Mexican gastronomy! During this month, Mexico's traditional dishes are presented in all their variety and of their color. Here are just a few examples to whet your appetite.
red pozole Jalisco-style,

chicken tinga,

slopes

enchiladas

traditional birria from Jalisco

chiles en nogada

The most exquisite dishes during the Mexican Independence Day feasts are the chiles Anegada, a special dish made with Poblano Peppers (not hot), a nut sauce, and pomegranate fruit seeds sprinkled on top.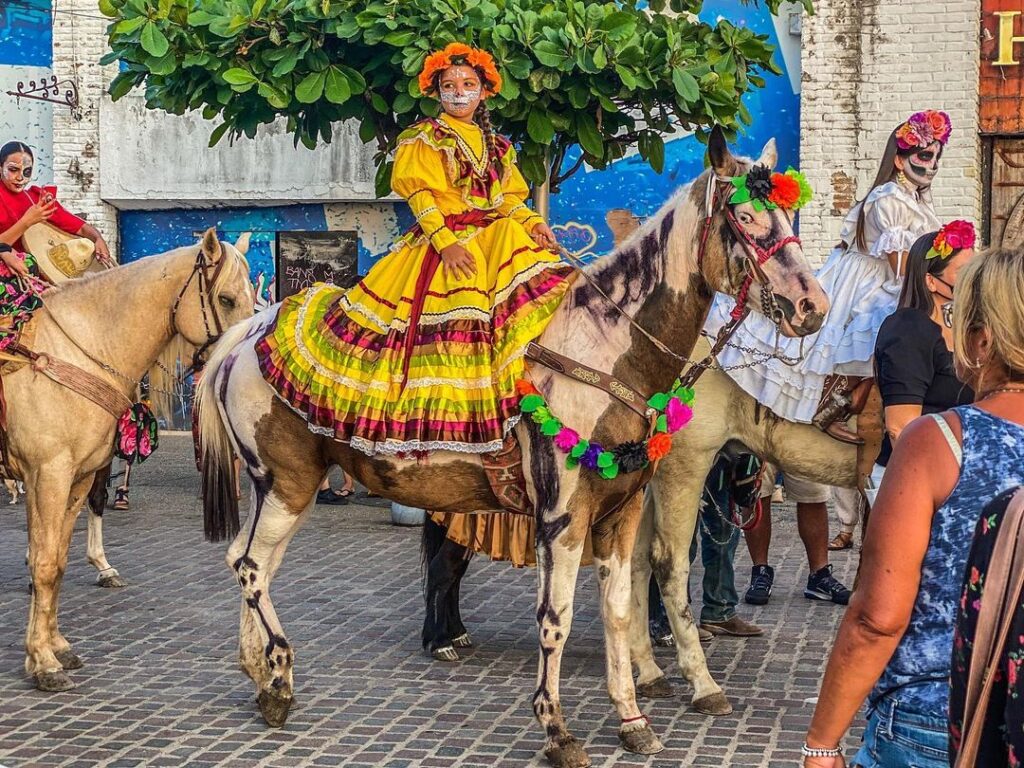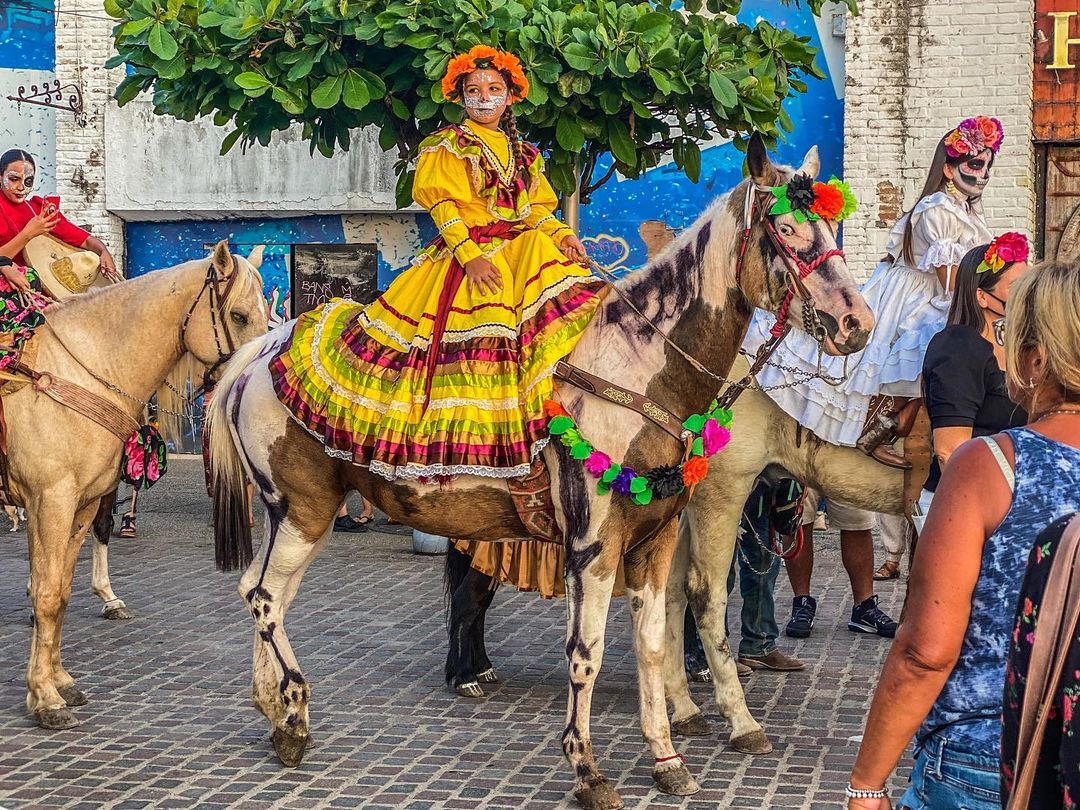 The Real Ahuaaa! Mexican Beverage!
An authentic Mexican beverage is necessary to pair your Mexican dishes perfectly. You might try the tequila from our state of Jalisco or Raicillla from Puerto Vallarta. The extraction of this unique Vallarta liquor dates back a few hundred years. Also, there is always mezcal, pulque, or Tejuino to enjoy. Puerto Vallarta's new mixology recipes use these alcoholic beverages as the main ingredients in their fabulous cocktails. However, you may want to try a fresh cocktail in its classical fashion.
Shopping During the Fiestas Patrias!
Downtown is the perfect place to shop during September. You'll find special candy and souvenirs honoring the Fiestas Patrias. Galleries and local craft shops will also have something to share. The options are endless, and you'll find the souvenir you want.
Where To Stay in September?
As you can see, a lot is happening in Puerto Vallarta this month. While you won't see loads of people at this time of year, it is a month of celebration, so there will be locals and tourists intermingling downtown and on the boardwalk. While the atmosphere is celebratory and you want to experience it, you probably don't want to stay in a crowded or noisy area. So the best option is to rent a Puerto Vallarta vacation villa rental in Conchas Chinas, South Shore, or Amapas could be your best option. These homes are in residential areas, offering privacy and a quiet environment. They are also close enough to the action, so you can easily make it into town to enjoy the festivities.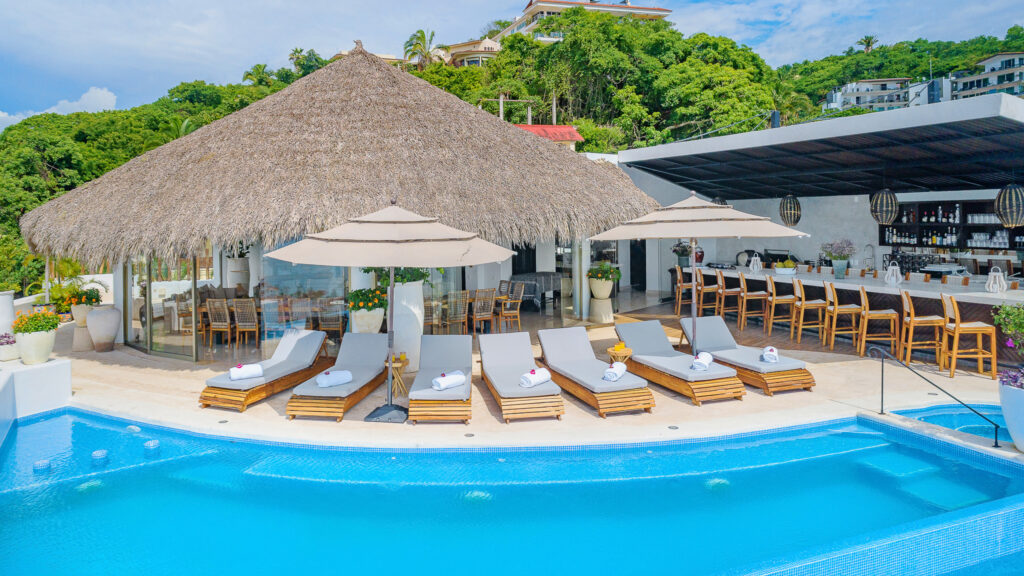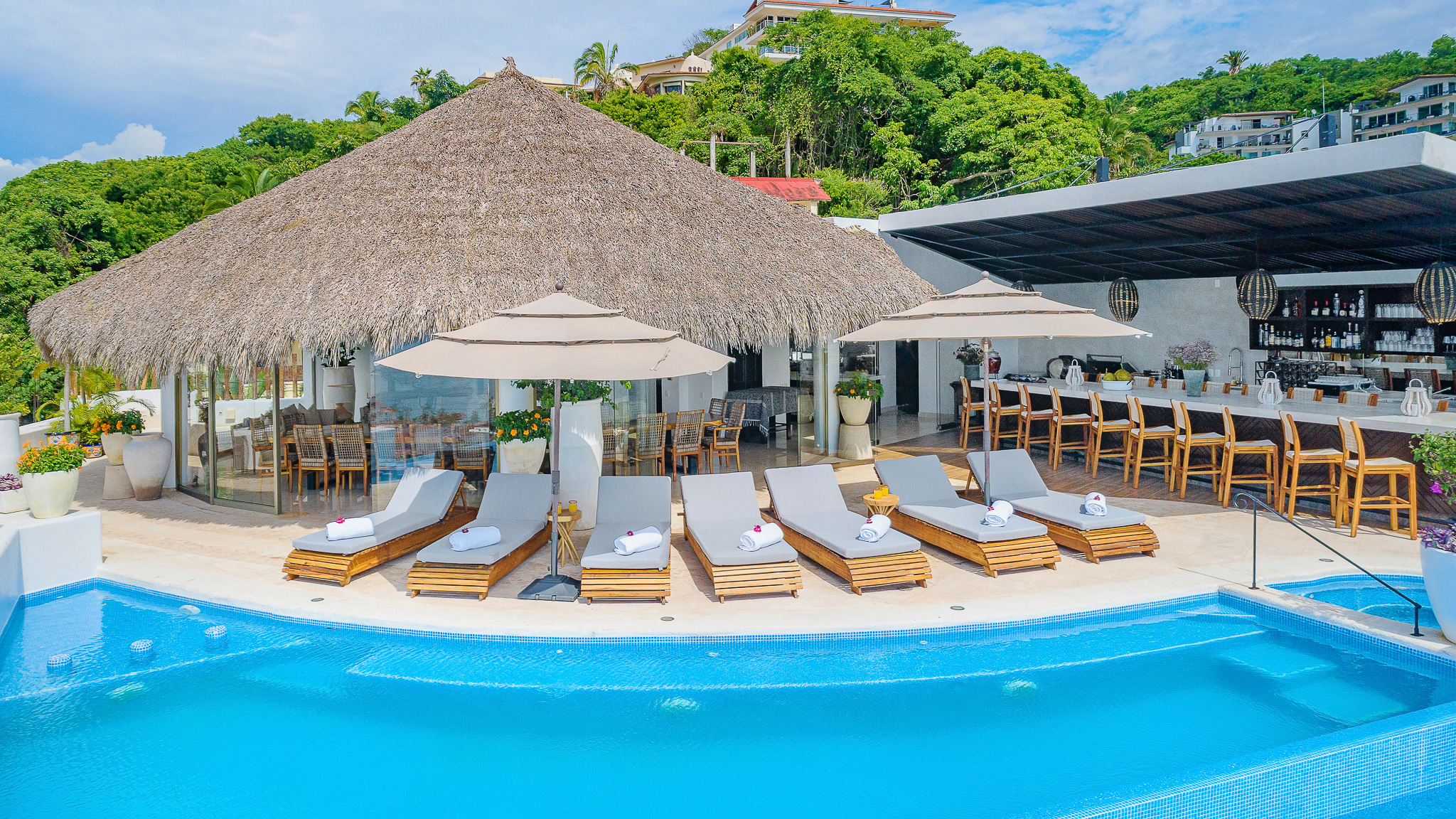 Villa Iris at Downtown Puerto Vallarta
Villa Iris is located hillside with breathtaking views of the bay and a short walk to the sandy beaches just north of the Malecon. This spacious 9-bedroom Villa showcases contemporary architecture with elegant details and a calming neutral palate, the perfect complement of sophistication with natural organic textures. This luxury villa rental has space for up to 18 guests.