Luxury Vacation Villas in Mismaloya!

Each of our Mismaloya villa rentals comes fully equipped with everything you need to enjoy your vacation. Villa Experience offers luxury villa rentals in Mismaloya, Puerto Vallarta, Mexico. In addition, our private villa rentals include a chef or cook service, butler, housekeeper, and on-site concierge.
Fully Staffed Villa Rentals
Chef, Housekeeping, Butler & Concierge Included
The Ultimate Villa Experience
Mismaloya is guilty of Puerto Vallarta's success. This particular place is where everything started half a century ago when John Huston chose it as "The Night of the Iguana" location starring Ava Gardner and Richard Burton. The ancient beauty that enamored Huston is still there. However, Mismaloya has become a hotspot for luxury villas and is one of the most exclusive neighborhoods in Puerto Vallarta.
One of the main assets of Mismaloya is its secluded location. If you are looking for a property near where all the action occurs, Mismaloya is not for you. On the other hand, suppose you are looking for a piece of paradise in a spectacular natural environment where privacy is one of the most prized aspects of the community. Then, allow Mismaloya to seduce you just as it has done with so many people for all these years.
Homes in Mismaloya almost certainly feature breathtaking views of the Pacific Ocean, including some of Los Arcos National Marine Park, one of the best diving spots in Banderas Bay. In the background, you will always enjoy the lush vegetation of the Sierra Madre mountains. Mismaloya is a typical sleepy Mexican fishing village, as there only survives a big resort taking most of the cove's beach area, some quaint restaurants, and a few scattered houses.
Today, most of Mismaloya is formed by exclusive villas and luxurious condos overlooking the picturesque town and the sea beyond. One of the very best neighborhoods in Puerto Vallarta, even though it's not in town but a few miles South. A place that still manages to keep that sense of paradise-like retreat without sacrificing comfort and luxury.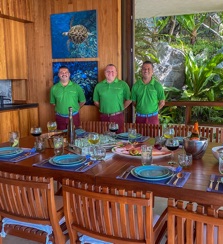 Description of the staff members and services at the Puerto Vallarta villas.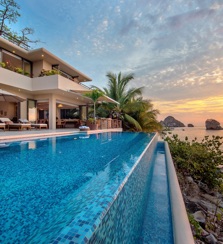 Most common questions about luxury villa rentals in Puerto Vallarta.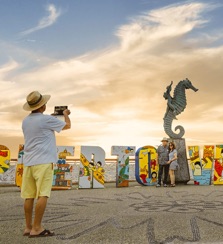 How to take advantage of the Villa Experience concierge services & benefits.