Embracing the Charm of Riviera Maya, Los Cabos, and Punta Mita Villas: The Inspiring Influence of Mexican Architecture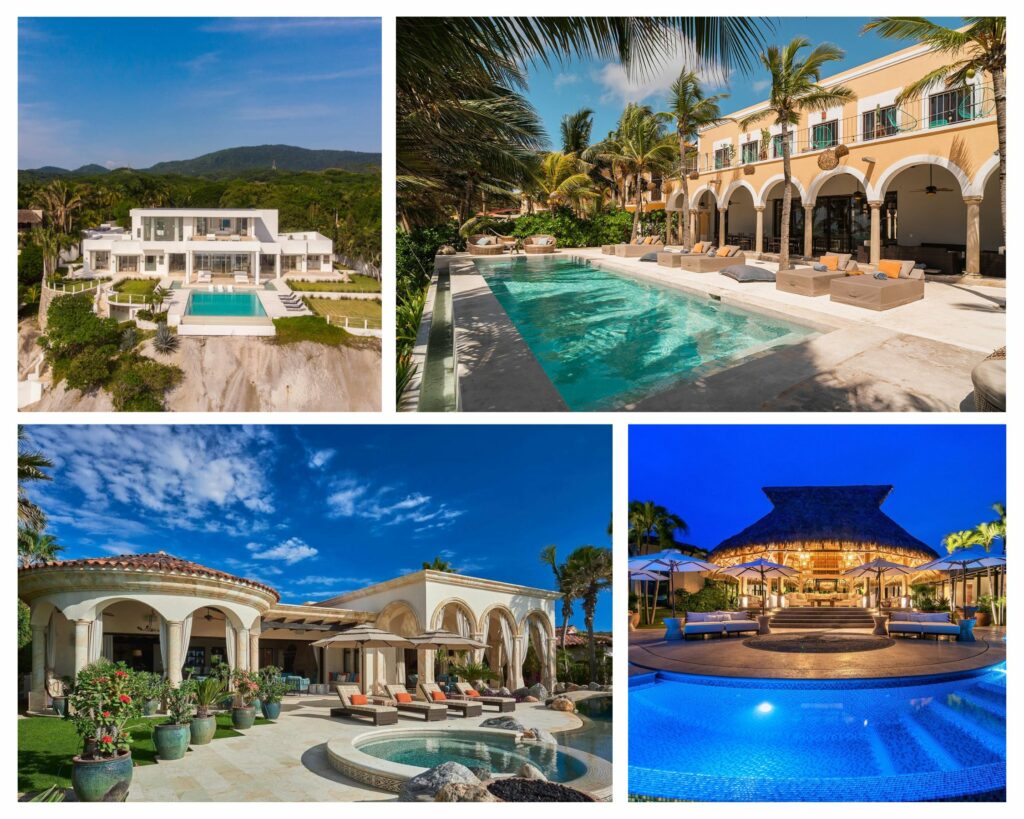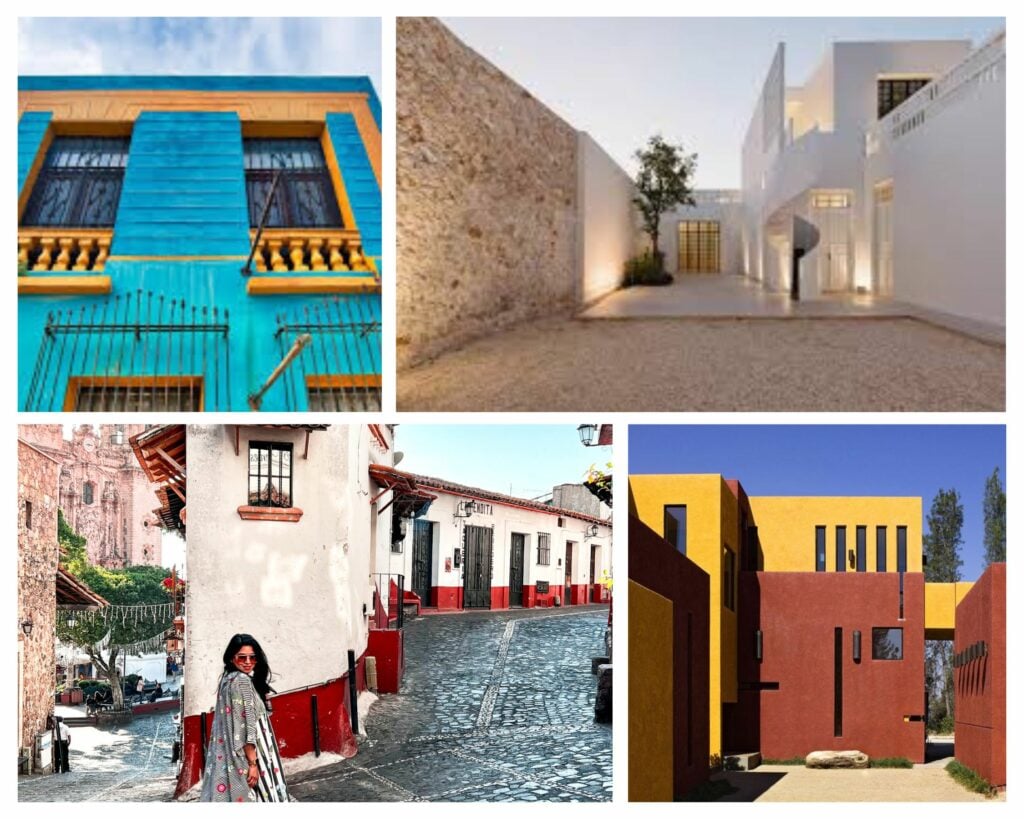 The Charm of Mexico's Architectural Heritage
Mexico, rich in culture and traditions, has significantly influenced architectural design. Its distinct style, aesthetic appeal, and traditional techniques have established it as a reference point in global innovation. Particularly evident in the exclusive villas of Riviera Maya, Los Cabos, and Punta Mita, the diverse Mexican architectural inspirations create a modern yet welcoming environment that's uniquely captivating.
Iconic Styles of Mexican Architecture
Three architectural styles encapsulate Mexico's cultural and historical tapestry and are globally recognized.
Hacienda Style
The Hacienda style traces its roots to the sprawling agricultural estates of 16th-century colonial Mexico. It highlights rustic architecture, tile roofs, columns, and spacious courtyards that exude tranquility—a testament to the serenity of countryside living.
Colonial Style
The colonial style emerged during the Spanish colonial era, brilliantly marrying European design principles with indigenous construction knowledge and aesthetics. This style's charm, tradition, culture, and artistic value are well-preserved in cities like San Miguel de Allende, Morelia, and Taxco.
Contemporary Style
A harmonious blend of modern architectural elements and Mexican tradition, the contemporary style is recognized for its clean lines, glass, steel, and concrete use. Its elegance, quality, and adaptability make it a global contender.
Great Icons of Architecture
Mexican architecture experienced a significant transformation towards the end of the last century, influenced by the Art Nouveau and Art Deco styles. First, architects José Villagrán García and Juan O'Gorman introduced a distinct style that fused the Muralist movement's landscapes. Later, pioneers like Luis Barragán, Mario Pani, and Fernando González Cortázar ingeniously merged vernacular elements with modern functionality.
Four Key Characteristics of Mexican Architecture Today
1. The fusion of modern materials (steel, concrete, and aluminum) with traditional ones (brick, wood, adobe).
2. Adaptability according to needs, culture, and regional nuances.
3. Functional design enhances liveability and space utilization.
4. Innovative and creative architectural propositions.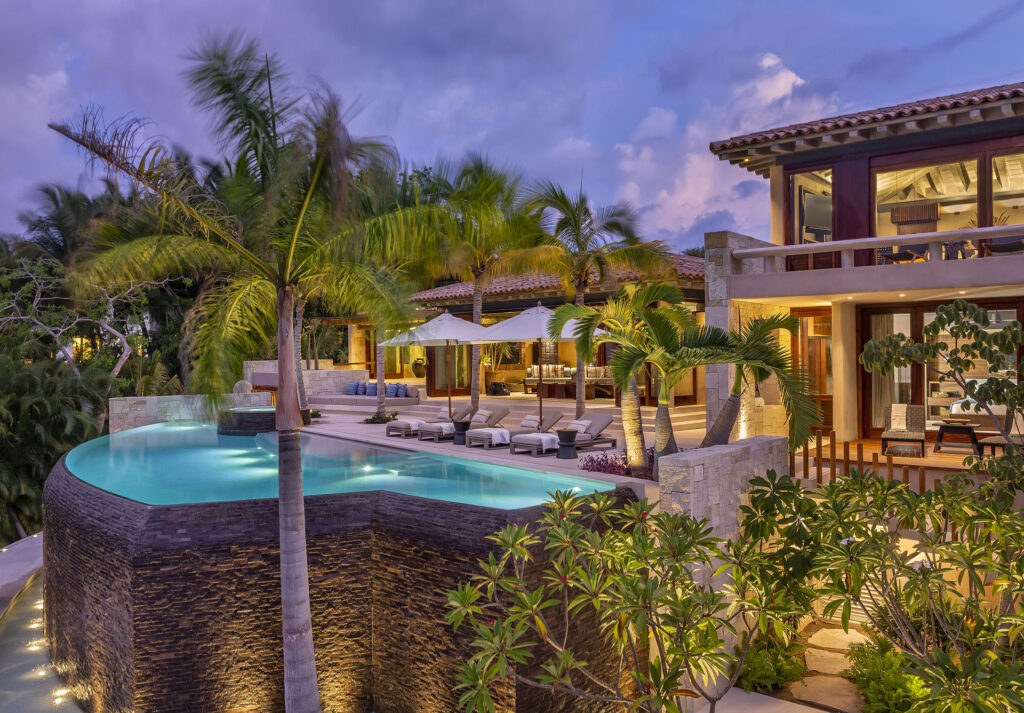 The Artful Blend of Mexican Architecture in Riviera Maya, Los Cabos, and Punta Mita Villas
Riviera Maya, Los Cabos, and Punta Mita Villas beautifully integrate contemporary Mexican design with the surrounding nature. This fusion not only results in unique spaces but also caters to the lifestyle needs of our community. The designs emphasize functionality and comfort while retaining a profound connection to the natural environment, creating a tranquil, distinctive ambiance.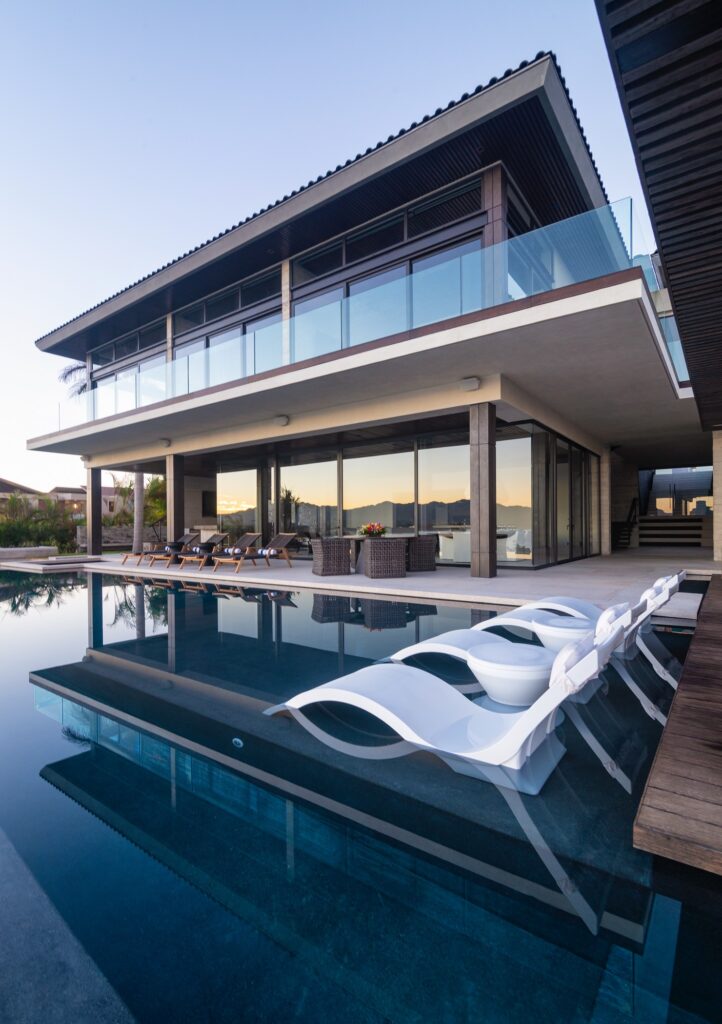 Mexican architecture is not just about buildings—it's a story of culture, history, and nature deeply woven into every brick and beam. Whether it's the haciendas or the villas of Riviera Maya, Los Cabos, and Punta Mita, the blend of tradition and modernity creates an unparalleled experience. Discover the magic of Mexican architectural inspiration today!
Frequently Asked Questions (FAQs)
What makes Mexican architecture unique?
Mexican architecture's uniqueness lies in its rich heritage and ability to harmonize diverse influences. It's an extraordinary blend of indigenous traditions and foreign influences, resulting in a distinctive style characterized by vibrant colors, detailed handcrafted designs, and an affinity for integrating natural elements. Moreover, Mexican architecture often balances form and function, effectively marrying aesthetic appeal with practical usage.
How does Mexican architecture inspire the design of Riviera Maya, Los Cabos, and Punta Mita Villas?
Mexican architecture's influence on the design of Riviera Maya, Los Cabos, and Punta Mita Villas is seen in the seamless fusion of traditional elements with modern design principles. The villas incorporate the rustic charm of hacienda-style architecture, the historical resonance of colonial-style elements, and the sleek lines and material usage of contemporary design. This integration creates a uniquely luxurious and culturally grounded aesthetic, offering a distinctive living experience.
What are the key characteristics of Mexican architecture today?
Four main traits characterize Mexican architecture today:
Material Usage:
 There's a balanced use of modern materials like steel, concrete, and aluminum alongside traditional materials like brick, wood, and adobe.
Adaptability:
The architecture is flexible, catering to specific needs, cultural contexts, and regional nuances.
Functionality:
Designs prioritize livability and effective space utilization, providing practical and comfortable environments.
Innovation:
Mexican architecture is disruptive and creative today, featuring unique architectural propositions that challenge and expand traditional design boundaries.
Who are some of the most influential figures in Mexican architecture?
Notable figures in Mexican architecture include Luis Barragán, known for integrating emotion, landscape, and traditional structures into modern designs. Juan O'Gorman and José Villagrán García were also influential, introducing a distinct style that blended landscapes with the Muralist movement. Mario Pani and Fernando González Cortázar further contributed to this fusion by incorporating functionality with the vocabulary. Teodoro González de León later on, proposed a contemporary style characterized by huge minimalist blocks.
How do the villas in Riviera Maya, Los Cabos, and Punta Mita reflect Mexican architectural styles?
The villas in Riviera Maya, Los Cabos, and Punta Mita are masterpieces reflecting Mexican architectural styles. They embody the rustic charm and spaciousness of the Hacienda style, the historical and artistic essence of the Colonial style, and the clean lines and material usage of the Contemporary style. Furthermore, they encapsulate the critical traits of modern Mexican architecture, including adaptability, functionality, and innovative design, offering a unique living experience deeply rooted in the culture and history of Mexico.