Villa Rentals for Corporate Retreats Riviera Maya
Ultimate privacy and luxury at a surprisingly affordable price
A luxury villa's privacy allows groups to work efficiently in a stress-free and calm environment, with a degree of luxury and personalized service that outshines every five-star hotel. Simultaneously, the price of a luxury villa rental in Mexico is significantly lower than in the US. With the natural beauty, mild climate, rich culture, and exciting amenities of Riviera Maya, a corporate retreat will certainly be an all-out success while creating lifelong memories. Villa Experience's portfolio includes luxury villas for up to 50 guests. All villas feature spacious suites with en-suite bathrooms, high-end decor, furniture and finishes, expansive indoor and outdoor living space, pools, jacuzzis, and lush gardens.
The perfect environment to work and play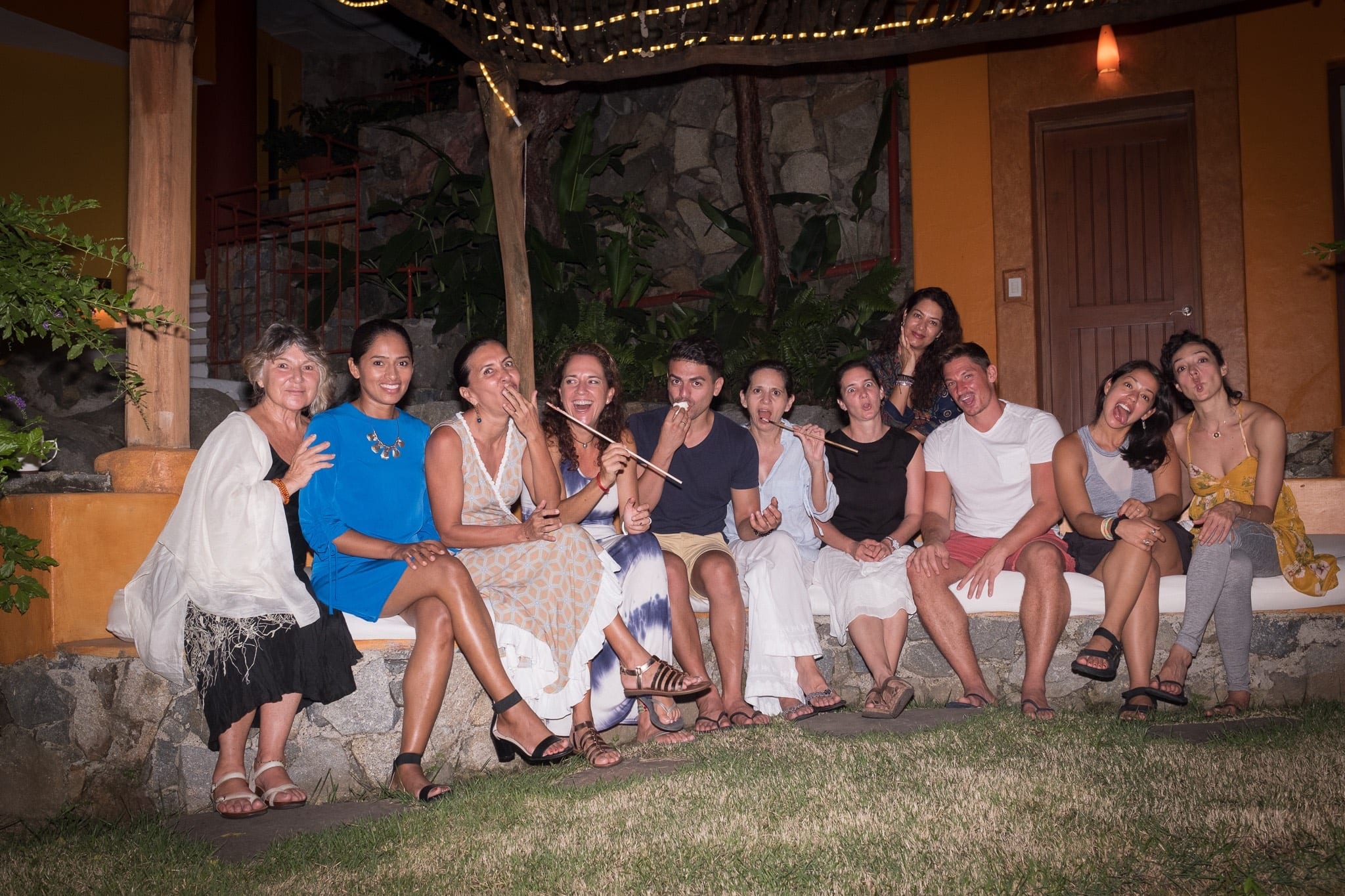 Private luxury villas are equipped with state of the art technology, high-speed internet access, screens, projectors, and sound systems. A villa also offers generous common areas, ideal for work meetings, discussions, lectures, video conferences, and team-building games. The villa's concierge will help guests arrange leisure activities at the villa, such as cooking lessons, movie nights, BBQs, yoga lessons, massages, live music, games, etc.
The ultimate dining experience
A lot of villas already come with a personal chef service included in the price of the rental. At other properties, you can add it at an additional fee. A private chef is a perfect solution for larger groups; the chef can arrange buffets, BBQs, and multi-course tasting menus. Simultaneously, the staff will go above and beyond to cater to every guest's cravings and personal preferences to create a truly unique dining experience. The cost of food and beverages is usually not included with chef service. However, fresh, local ingredients and alcoholic beverages are priced reasonably in Mexico, so the average cost per person is only $25-$40 for two to three meals per day.
Exciting activities, perfect for team-building and bonding
Riviera Maya, ar beaches, rich culture, beautiful nature, and exciting nightlife await the guests outside the villa. Playa del Carmen's downtown area outside the village is home to hundreds of shops and businesses, no matter if traditional Mexican arts and crafts shops, high-end fashion boutiques, salons, or spas. At night the town comes alive around busy "Avenida Quinta" with its numerous gourmet restaurants, bars, lounges, and nightclubs. The area's beautiful beaches are perfect for sunbathing or water sports.
Here's a selection of three outstanding Riviera Maya luxury villas that are perfectly suited for corporate retreats and have hosted similar events in the past:
This beachfront property is located in Soliman Bay, Tulum. This unique villa with a traditional palapa roof consists of three fully functioning apartments and offers enough space for 15 guests. On three floors, guests will enjoy an open concept, high-end finishes, and designer furniture. Villa Sombras del Viento comes with private chef service, housekeeping, and concierge service.
A five-bedroom luxury villa situated right on the beach, Villa Amara sleeps up to 10 guests. This villa perfectly blends indoor and outdoor living, with a generous open and airy floor plan, large sliding patio doors, expansive terrace space, and lush tropical gardens. The interior features lounge areas appointed with stylish furniture and colorful artwork. Private chef service and house staff are included.
Villa Vista Hermosa is located in the neighborhood of Playacar, steps away from the beach. The downtown area of Playa del Carmen can be reached in less than 15 minutes by foot, making the villa the ideal home base to explore the area. With ten suites, the villa can accommodate up to 20 guests. You can arrange chef service at an additional cost.
A boutique resort like no other, Hacienda del Secreto, is found on the Mayan Riviera's Caribbean shores. All 5 villas are within easy walking distance yet benefit from private gardens and pools and those all-important ocean views. The complex consists of a total of 25 bedrooms and 26 full bathrooms across the five villas.