Celebrity Getaway Villa Rentals: Top 3 Mexican Beach Destinations
Mexico has always been a popular destination for celebrities seeking to escape their daily routines and enjoy the sun, sand, and relaxation. With an array of luxurious and private villas available, it's no wonder that many stars flock to Mexico's beautiful beach destinations for their vacations. It's no secret that many of your favorite idols prefer going to Mexico to escape from the rush of the city lifestyle. Mexico offers many hot spots and private villas to safely social distance, vacation in style, and fly under the radar. Find out who and where you can spot on your next vacation to Mexico. These are the top 3 celebrities' favorite home-away-from-home spots, from Los Cabos to the Riviera Maya.
Riviera Maya: Tulum's Boho-Chic Appeal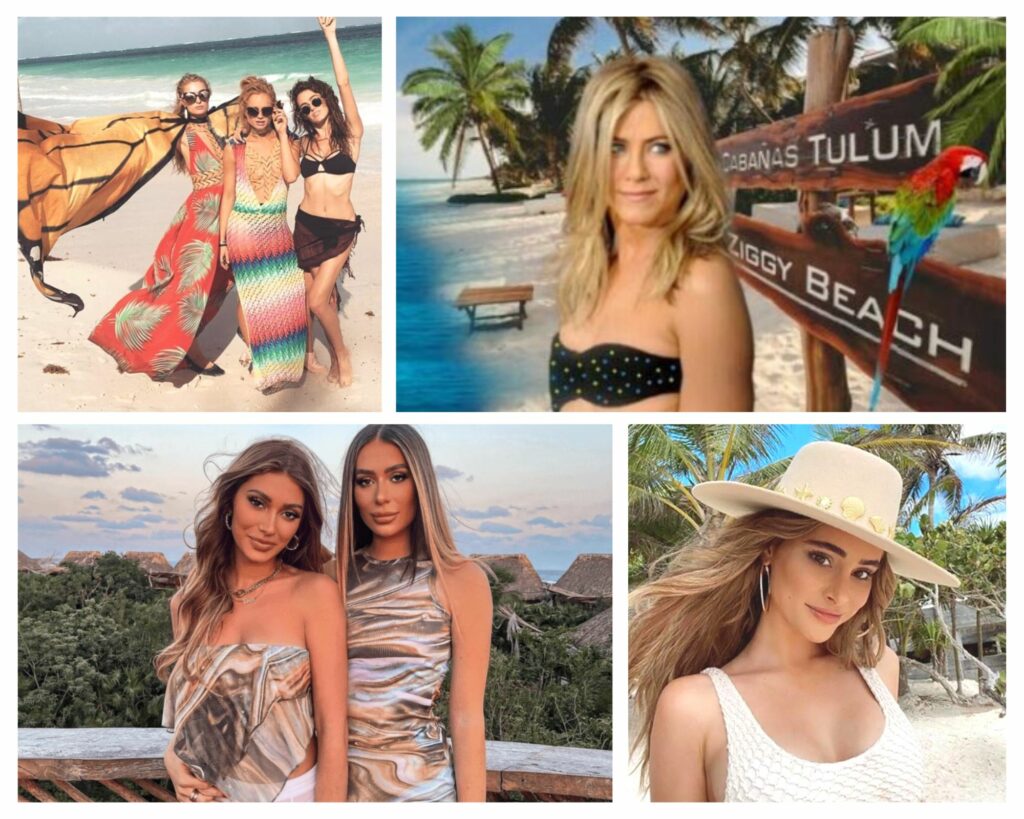 In the Southeast of Mexico, this beautiful Caribbean region charms every visitor with its white sand, pristine beaches, archeological sites, and laid-back boho vibe. So it is no wonder why stars such as Gwen Stefani and Blake Shelton, Jennifer Aniston, and others chose the Riviera Maya as their favorite beach spot south of the border. As a result, Tulum is booming, and chic villas and resorts are flooding Instagram feeds. You don't have to be a millionaire celebrity or influencer to stay at a private estate since there are many regional offerings for different budgets. Traveling in a group will reduce costs, and you can enjoy the luxe villa experience in Mexico. 
Punta Mita: Mexico's Most Coveted Beach Destination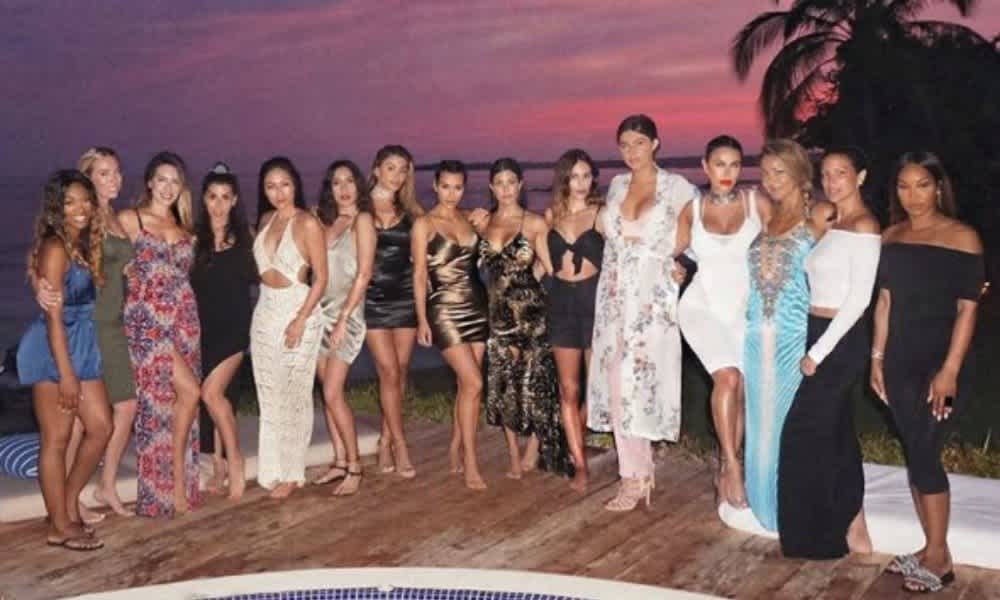 Punta Mita is Mexico's most coveted beach destination in Mexico, located within easy access to 10 major US and Mexico airports and just 25 miles north of Puerto Vallarta. This exclusive gated, ultra-luxurious community is home to multimillion-dollar villas and condos with private beach clubs and championship golf courses designed by the legendary Jack Nicklaus s. It also hosts two world-renowned Resorts: 
The Four Seasons and St. Regis Resorts, with so much to offer. So on your next visit, you might spot Gwyneth Paltrow, Sofia Vergara, and The Kardashians. As locals call it, Mita shares the same latitude with the Hawaiian islands and offers breezy beach weather year-round. With more than 15 developments to stay in this sanctuary-inspired community, you can also feel like a star and enjoy dedicated concierge services. The best Mexican hospitality has to offer.
Los Cabos: Where Desert, Mountains, and Sea Meet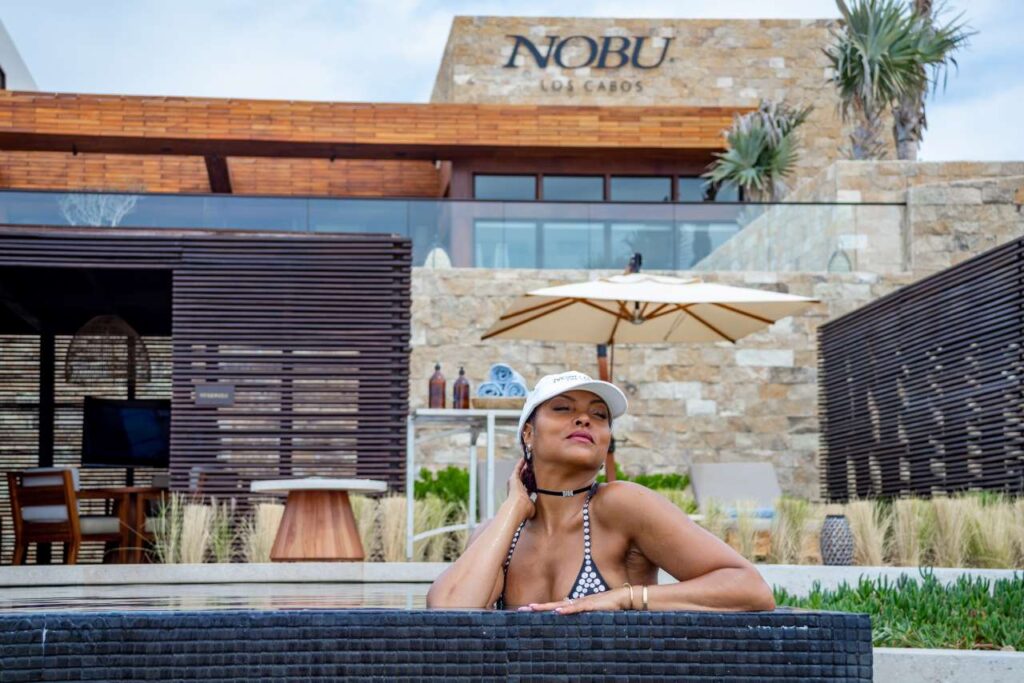 Whether you visit Cabo San Lucas or San Jose del Cabo, this dual destination is a must-see when considering Mexico. This destination is genuinely magical; it's where the mountains, the desert, and the sea come together; no wonder celebrities flock to it when they need to unwind. With more than 550 weekly flights from 40 locations, it's one of Mexico's most sought-after beach resorts, and Hollywood is an easy 2 hr flight away. 
Los Cabo was built on hospitality, and anywhere from José del Cabo, down the Tourist Corridor, and out to Cabo San Lucas offers an array of places to stay and for every budget. Luxury hotels and private villas are the preferred option these days; who would not enjoy a private pool with friends and family? As a result, stars usually seek more private alternatives for lodging. You, too, can lounge in style. The vacation rental market in Cabo has budget-friendly villas; picture yourself sipping tequila like George Clooney or perhaps a margarita like Taraji P. Henson, who recently celebrated a birthday in Cabo. 
Celebrity-Approved Mexican Luxury Villas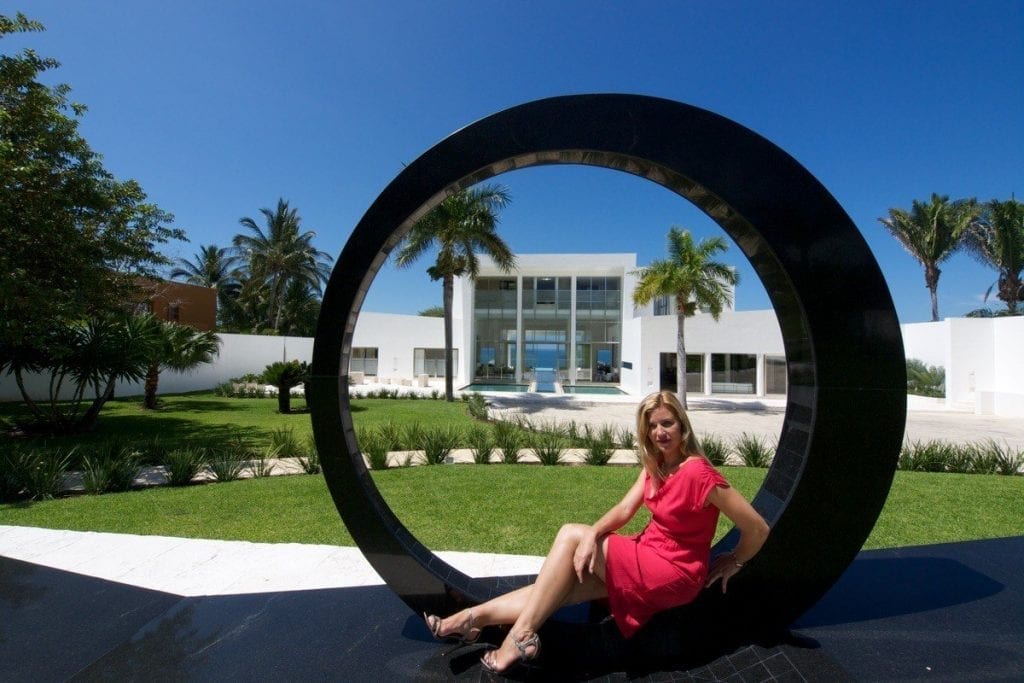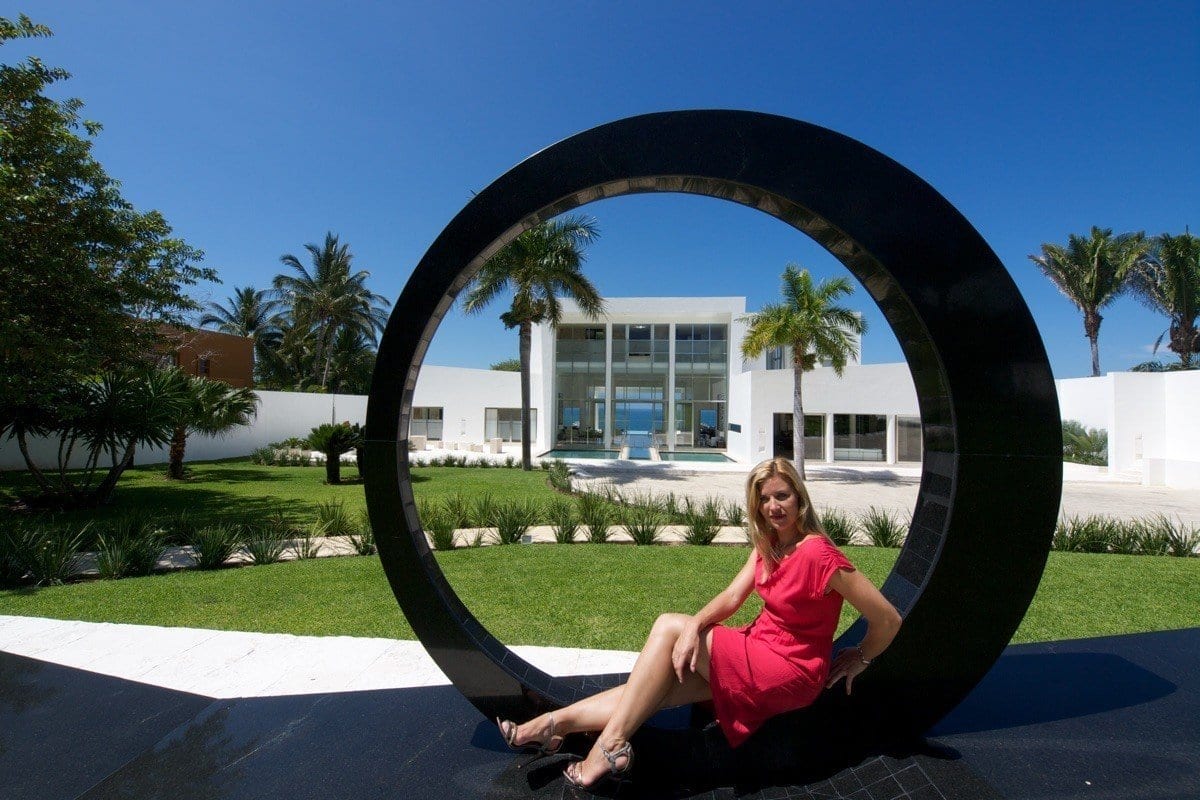 Many celebrities have enjoyed stays in some of Mexico's most luxurious villas. Some examples include:
Casa China Blanca in Punta Mita: Bradley Cooper and Matt Damon
Whether you choose to vacation in the Riviera Maya, Punta Mita, or Los Cabos, you can rest assured that you're in good company. These Mexican beach destinations offer the perfect combination of luxury, privacy, and natural beauty that attracts celebrities and vacationers alike. So, pack your face masks, practice safe social distancing, and get ready to indulge in a celebrity-style getaway in Mexico.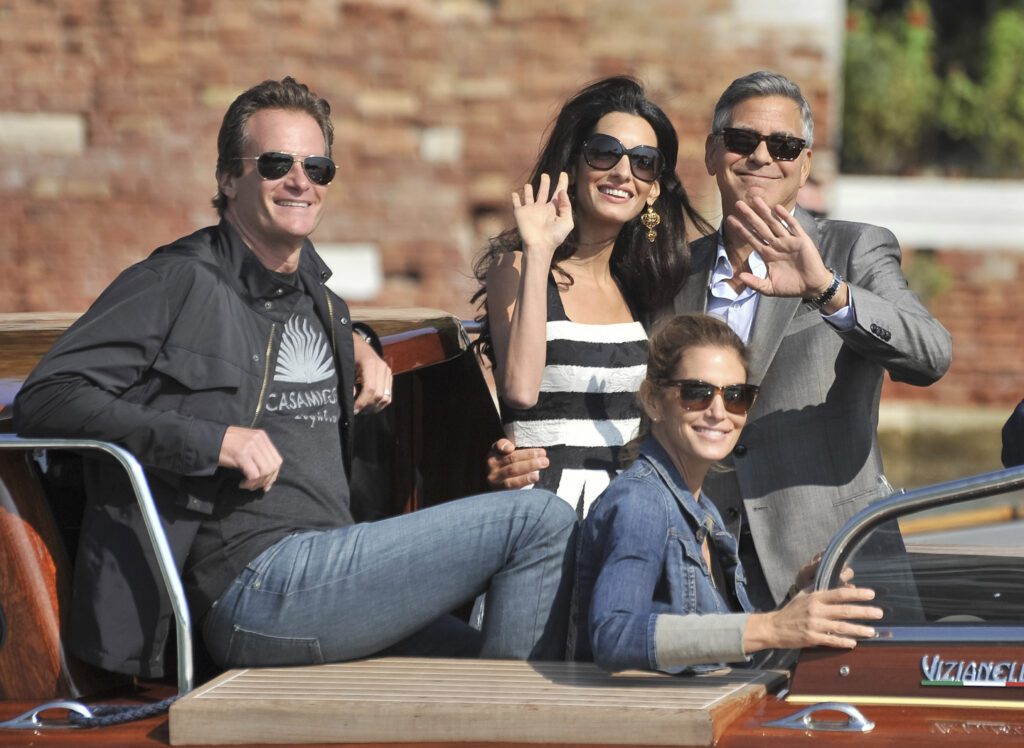 What is a celebrity getaway villa rental?
A celebrity getaway villa rental is a luxurious and private vacation property frequented by celebrities, offering high-end amenities, privacy, and top-notch security features.
How much do celebrity getaway villa rentals in Mexico cost?
The cost of celebrity getaway villa rentals varies depending on the location, size, amenities, and level of luxury. Prices can range from two thousand dollars per night to tens of thousands for exclusive properties.
What are the most popular destinations for celebrity villa rentals in Mexico?
Popular destinations for celebrity villa rentals include Riviera Maya, Punta Mita, and Los Cabos in Mexico and other tropical locations.
How do I find and book a celebrity getaway villa rental?
To find and book a celebrity getaway villa rental, search online for luxury villa rental websites or work with a specialized travel agent with access to exclusive properties.
What amenities are typically included in celebrity villa rentals?
Celebrity villa rentals include private pools, beach access, high-end furnishings, personal chefs, housekeeping, butlers, chauffeurs, and state-of-the-art entertainment systems.
Are there any privacy and security features for celebrity getaway villas in Mexico?
Celebrity getaway villas in Mexicos beach destinations often have privacy and security features such as gated entrances, security personnel, surveillance systems, and secluded locations to ensure the privacy and safety of their high-profile guests.
How do I know if a villa is suitable for a celebrity vacation?
A villa ideal for a celebrity vacation typically offers luxurious amenities, privacy, security features, and a prime location in a popular vacation destination or a hidden gem.
Can I rent a villa previously occupied by a celebrity?
Yes, many villas previously occupied by stars are available for rent. You can search for these properties en la pagina web de Villa Experience or work with a specialized Villa rental Curator in one of our offices to find the perfect celebrity-approved estate for your vacation.
Are there any special services or concierge options for celebrity villa rentals?
Exceptional services and concierge options for celebrity villa rentals may include personal chefs, private transportation, spa services, event planning, and other bespoke services tailored to the needs and preferences of high-profile guests.
Celebrity getaway villa rentals provide the ultimate luxurious vacation experience for those seeking privacy, exclusivity, and high-end amenities. Whether exploring the stunning destinations of Riviera Maya, Punta Mita, or Los Cabos in Mexico or venturing to other glamorous locations worldwide, these opulent properties offer the perfect setting for a truly unforgettable vacation. With options to rent villas previously occupied by celebrities and access to specialized concierge services, you can indulge in a vacation experience fit for the stars.
For all inquiries, please feel free to reach out at: