Bleisure Travel in Mexico: Experience the Best of Business & Leisure!
Discover the Mesmerizing Blend of Work and Play in the Land of Tequila and Tacos.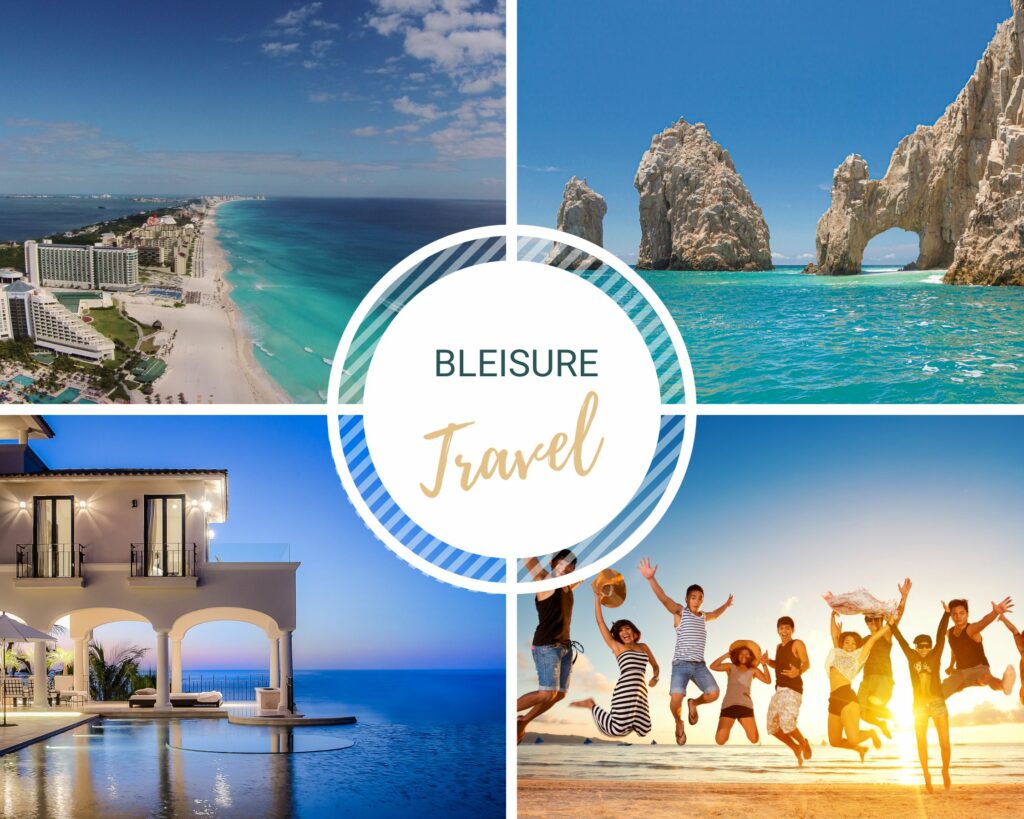 Mexican Destinations: The Perfect Location for Bleisure Travel!
Bleisure travel combines a business trip with an extended vacation. With more people working remotely, Bleisure has seen significant growth recently and is poised to take over traditional business travel. In addition, 89% of people plan to add personal vacation time to their business travel this year, many of whom will bring family and friends along.
Bleisure travel, the combination of business and leisure, is transforming the hospitality industry. Mexican destinations, such as Riviera Maya, Puerto Vallarta, Riviera Nayarit, Punta Mita, and Los Cabos, are ideal for Bleisure travel. The beautiful beaches, rich culture, and local cuisine make these destinations a top choice for business travelers looking to add some leisure time to their trips.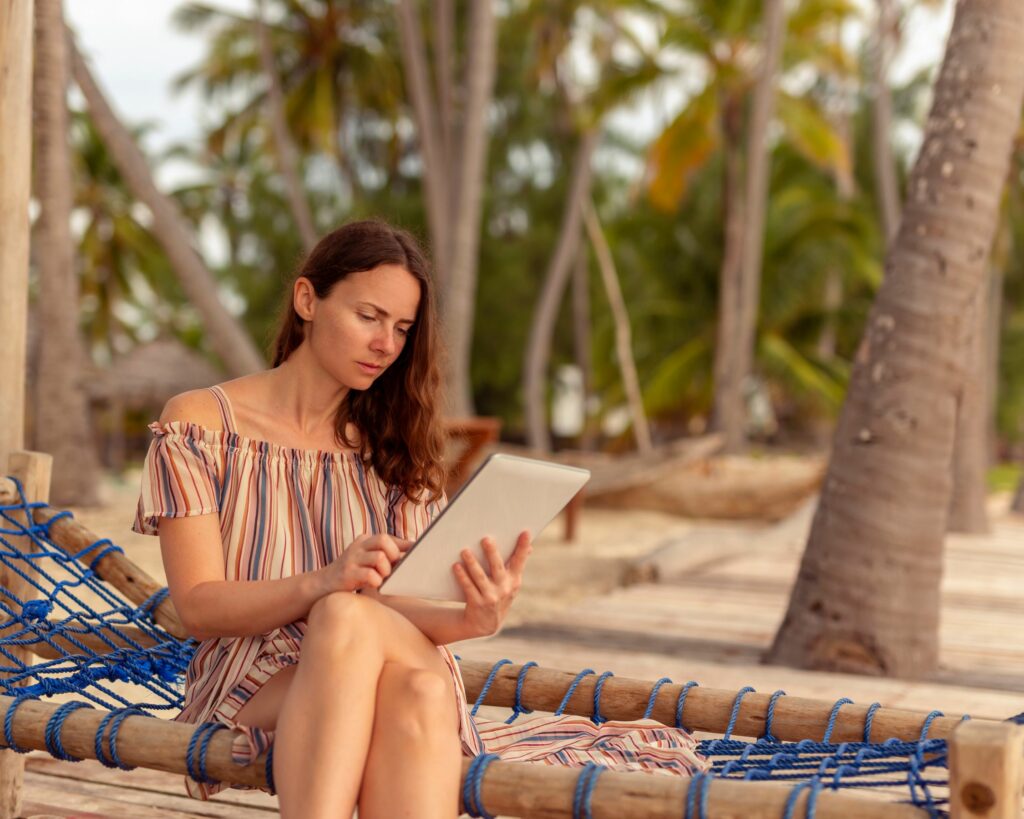 The Impact of Bleisure Travel on the Hospitality Industry The Bleisure trend opens up new opportunities for the hospitality industry and creates a new type of traveler. As a result, hospitality companies can adjust their services to accommodate this new type of travel and offer unique experiences catering to business and leisure travelers.
Turn Business Travelers into Loyal Guests Hotels can entice business travelers with tour packages, pre-planned itineraries, and amenities tailored to the family and friends who come along. By providing a great experience, these hotels can turn business travelers into loyal guests.
Blend Workspaces with Relaxation Hotels can tap into the need for relaxation by offering flexible workspaces and meeting rooms for Bleisure travelers who are still working remotely. The best hotels will make it easy for travelers to compartmentalize and step away from their responsibilities, giving them a chance to unwind and unplug.
Showcase the Location Bleisure travelers are willing to spend more on dining, entertainment, and tours. Hospitality companies can partner to create immersive experiences like full-day tours and well-rounded excursions to showcase the destination and make it easy for travelers to experience the best the area offers.
Update the Travel Schedule Bleisure travelers stay longer and through the weekend, which shakes up weekly booking patterns. The best hospitality companies will be prepared to provide tailored service and recommendations no matter the day, serving all types of customers throughout the week.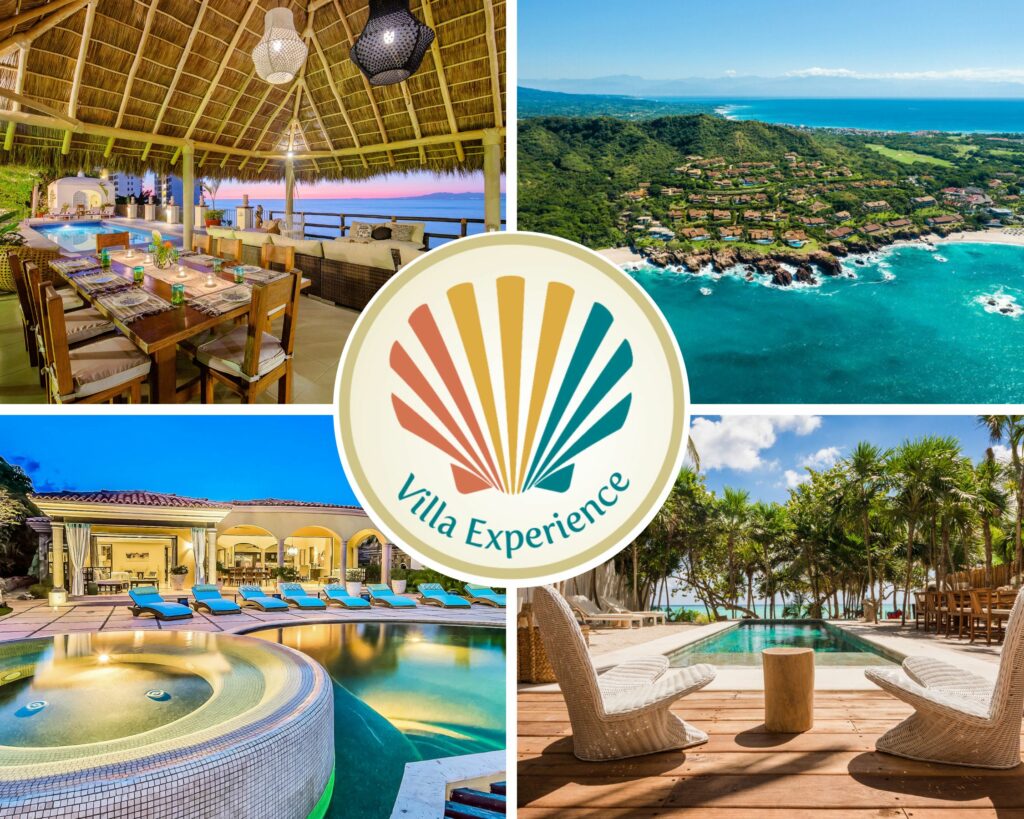 A Private Luxury Villa Experience in Mexican Destinations!
For Bleisure travelers looking for an exclusive, customizable experience, private luxury villas can perfectly balance work and leisure. With all staff included, Bleisure travelers can have a private, secure, and comfortable space that feels like home while enjoying all the benefits of a hotel stay.
Located in popular destinations such as Riviera Maya, Puerto Vallarta, Riviera Nayarit, Punta Mita, and Los Cabos, these private villas come with a range of amenities and services, including private pools, chef-prepared meals, and on-demand transportation. They also offer the option of booking an entire corporate group together, allowing for more privacy, collaboration, and team-building opportunities.
With the ability to work and relax in the same space, Bleisure travelers can achieve maximum productivity and relaxation. And with the help of local concierge services, they can easily plan excursions, adventures, and experiences that align with their interests and needs.
Private luxury villas in Mexican destinations offer a truly immersive experience, with the added benefit of total privacy and the ability to fully customize their trip. This makes them the perfect choice for Bleisure travelers looking for a unique, high-end experience that combines work and leisure.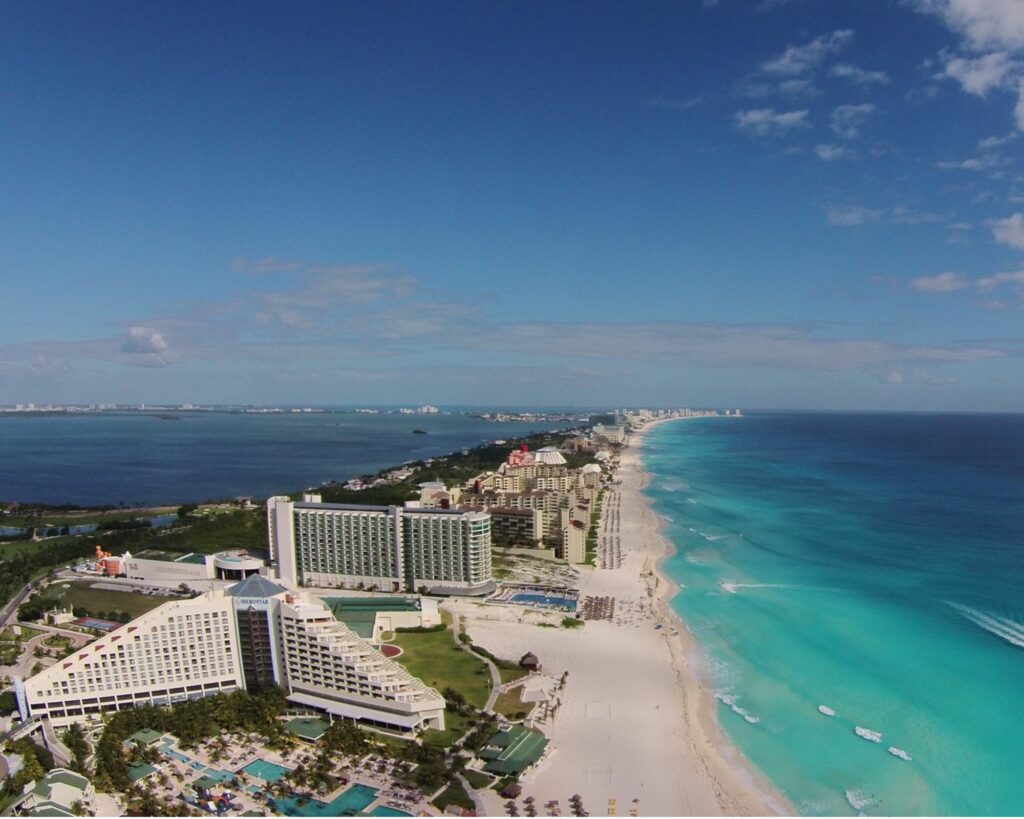 Why Mexico is Perfect for Bleisure Travel?
For several reasons, Mexico is quickly becoming a hot spot for Bleisure travel. From its breathtaking natural beauty and diverse culture to its world-class hotels, resorts, and private villas, Mexico has a lot to offer travelers looking to combine work and leisure. Here are some of the reasons why Mexico is the perfect destination for Bleisure travel:
Rich Culture and History:

Mexico is home to ancient ruins, colonial cities, and vibrant modern metropolises, offering travelers a glimpse into the country's rich history and culture. From the Mayan pyramids of Tulum to the vibrant street life of Mexico City, there is always something new to explore and experience.

Stunning Natural Beauty:

Mexico is renowned for its pristine beaches, lush jungles, and spectacular desert landscapes, all of which offer the perfect escape from the demands of work. Whether it's sunbathing on the shores of Cancun or exploring the lush jungle of the Riviera Maya, travelers can find the perfect balance of work and play.

World-Class Accommodations:

Mexico offers a range of accommodations that cater to Bleisure travelers, including high-end hotels, resorts, and private luxury villas. These properties offer everything from flexible workspaces and meeting rooms to spa services, fine dining, and recreational activities, making it easy for travelers to switch from work mode to leisure mode.

Accessibility:

Mexico is easily accessible from most major cities in the US and Canada, with frequent flights and direct routes from the United States and Canada. This makes it an attractive destination for Bleisure travelers looking for a quick and convenient escape.

Affordability:

Compared to other destinations, Mexico offers excellent value for money, making it an attractive destination for Bleisure travelers looking to stretch their budget further.
Why Bleisure Travel is Emerging as a Trend in Mexico?
Bleisure travel has seen tremendous growth in recent years, and Mexico is at the forefront of this trend. With its rich culture and history, stunning natural beauty, and world-class accommodations, Mexico offers the perfect mix of work and leisure.
Moreover, the pandemic has accelerated Bleisure travel trend, with more people working remotely and looking to escape the stress and monotony of their daily lives. Mexico offers a safe, welcoming, and affordable destination for travelers looking for a change of pace. Its popularity as a Bleisure destination will only grow in the future.
Whether exploring the ancient ruins of Tulum, sipping margaritas on the beach in Los Cabos, or working remotely from a private luxury villa, Mexico offers something for every type of Bleisure traveler. And as the trend continues to grow, the country is poised to become one of the world's leading destinations for Bleisure travel.
Book Your Next Luxury Villa Experience
Choose from our handpicked collection of villas and hotels for a vacation like no other.