The Best Aquatic Activities in Riviera Maya!
There is so much to love about the Riviera Maya: fantastic weather, beautiful views, and even ancient historical and mystical sites. You can relax on a sandy beach and enjoy sipping a cocktail or two from your villa's terrace. Relax on the comfy lounge chairs by the pool. But if you are interested in adding a few activities to your already incredible stay, there are many water-centric activities to enjoy throughout the Riviera Maya. Whether you are an experienced diver, snorkeler, or you are eager to find another adventure sport, there are plenty of amazing aquatic things to do. Here we have listed four great aquatic activities you may want to enjoy while on your stay.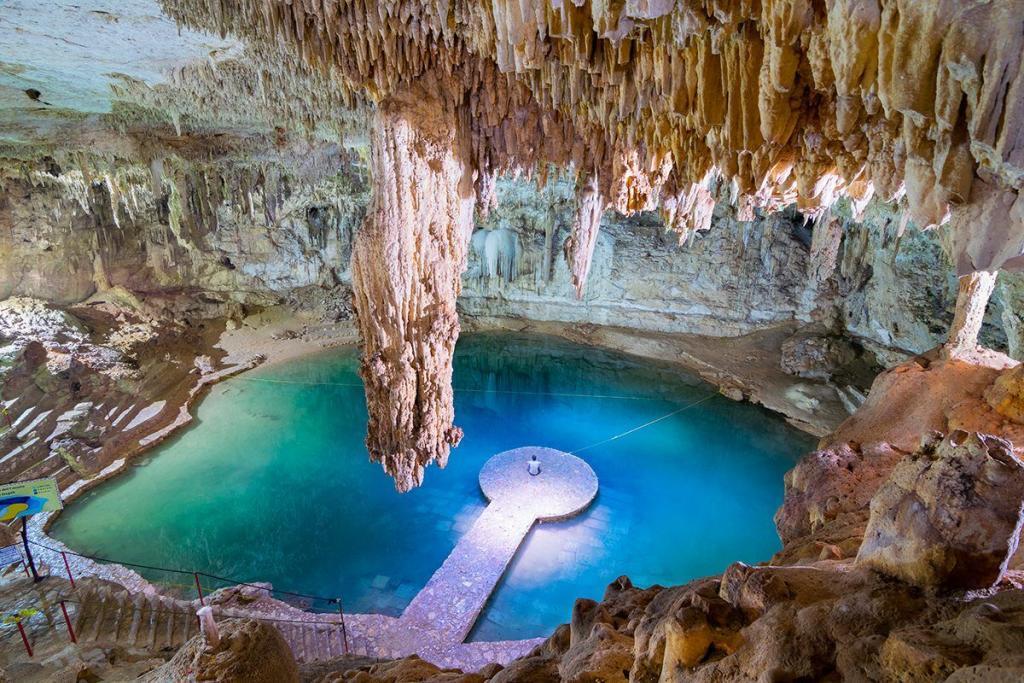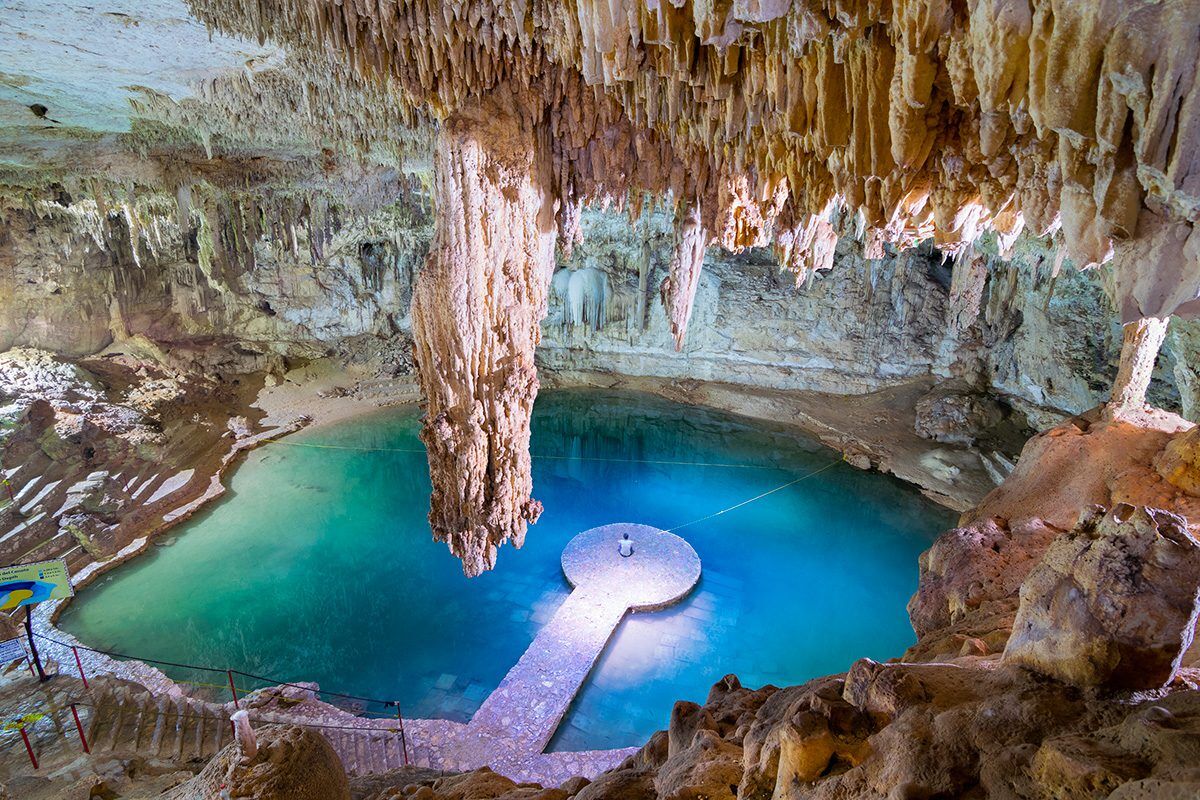 Exploring an ancient cenote or subterranean swimming hole is a once-in-a-lifetime opportunity. The clear turquoise water refreshes and renews your body. Some people say it even imbues you with spiritual energy. But spiritual powers aside, the cenotes are a great place to swim, snorkel, and dive with spiritual powers aside. Most shops have the equipment you need, but you are always welcome to bring your own. However, only advanced divers should try the cenotes as spaces are often tight and difficult to navigate. Some of the best swimming cenotes are the Gran Cenote, Calavera Aktun Ha, and Dos Palmas.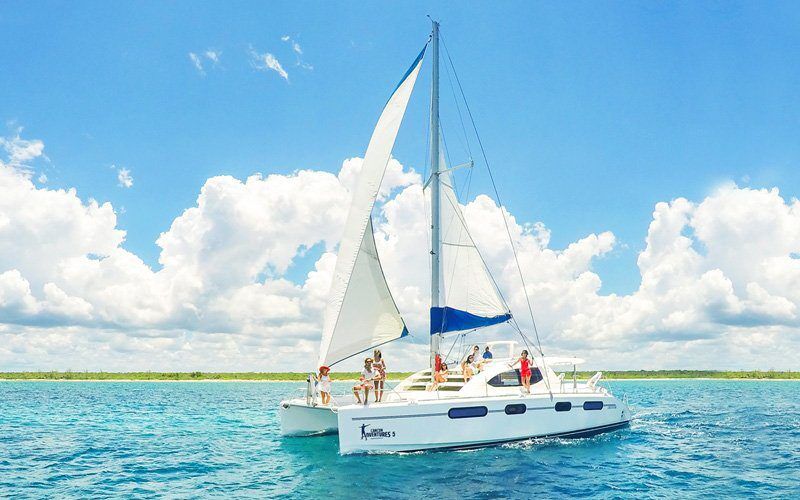 Sail out to the Palancar Reef, a magnificent paradise located on Cozumel. Spend the day surrounded by the natural beauty of the water. Go snorkeling watch the sea turtles and colorful fish. It is a great way to relax, take in some sun, enjoy the company and renew your energy.
Spend the evening aboard a luxury catamaran and sail down the Riviera Maya. Enjoy an exotic cocktail and beautiful views of the coastline during the sunset hours. Many catamarans have excellent bar service aboard. You can even stop at Bocana bay to enjoy the music and play in the water. The onboard chef prepares a Surf and Turf meal you will love to make the evening spectacular.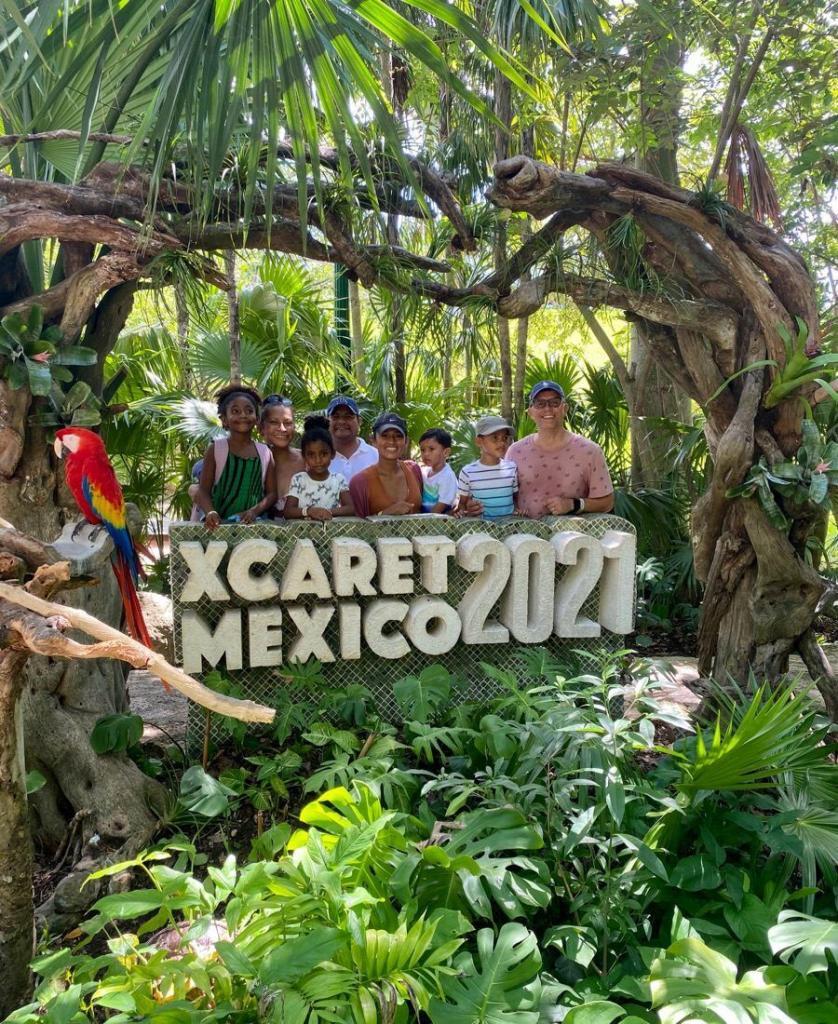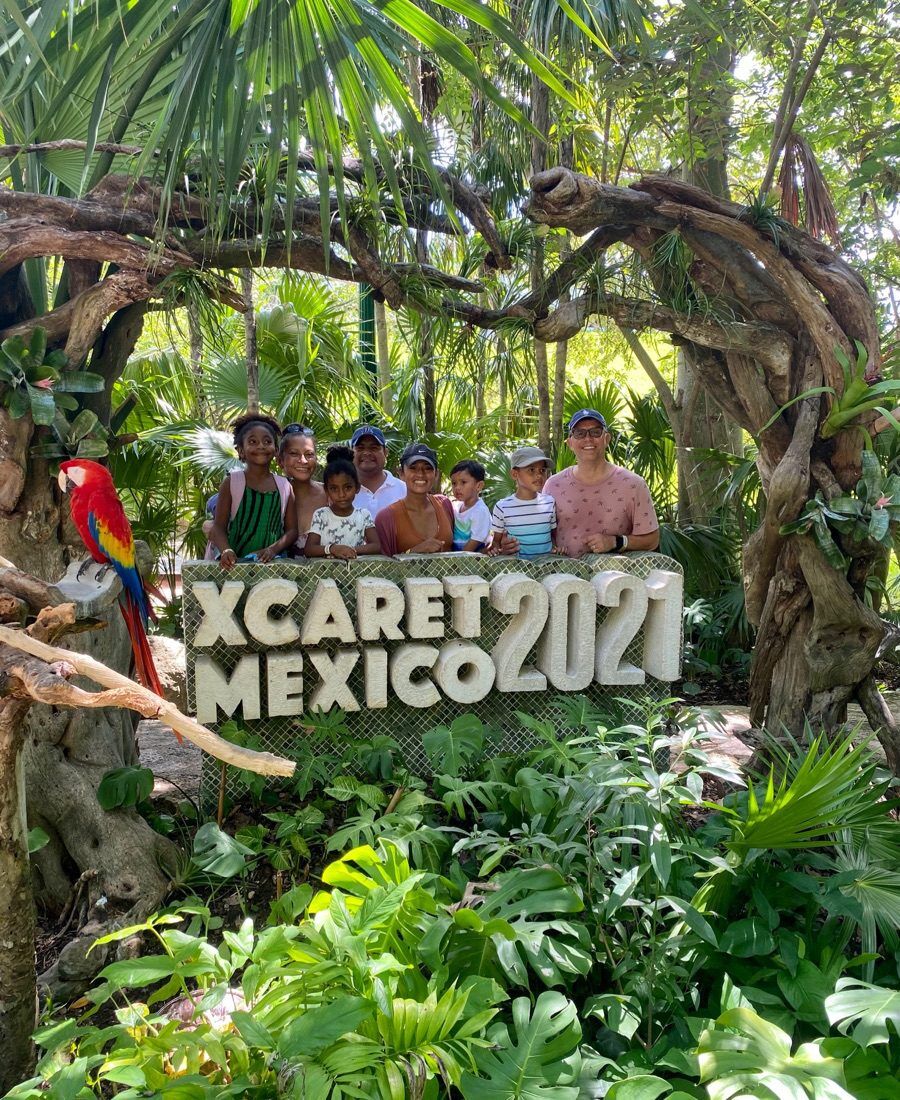 Xplor, Xel-Ha, and Xcaret
The Xel-Ha adventure parks of Xplor, Xel-Ha, and Xcaret are not just for families and children. These parks have taken advantage of the beautiful tropical nature to create a fun water-centric park with swimming, diving, and floating down rivers. Even visitors who are not scuba trained but wish to experience diving can marvel at the aquatic life in these fun dive-centric basic activities. The park places an astronaut-like helmet that allows you to breathe normally and then helps you descend about 15 feet to walk on the sandy bottom. Xcaret has a wide variety of marine life to enjoy. The park also has a large cenote that guests can explore. Afterward, enjoy any on-site restaurants and cafes for a bite to eat, and then head over to the spectacular cultural show.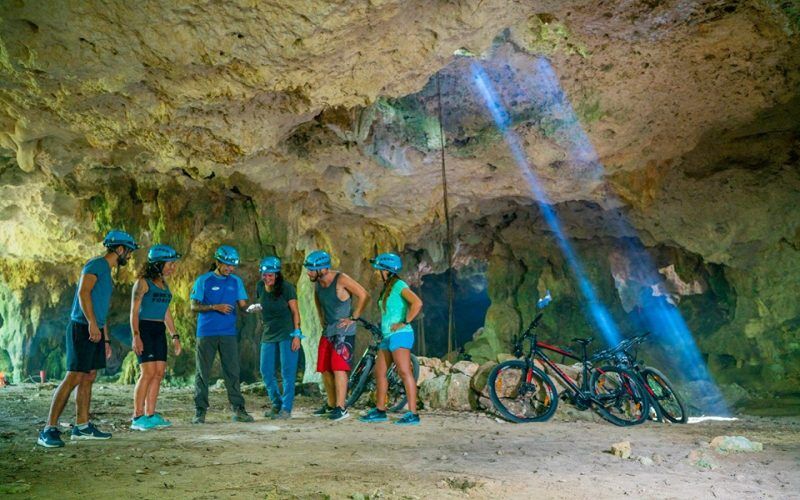 The Secret River is an otherworldly experience. It is a 600 meter, protected underground river system you can swim or walk. Of particular interest are the thousands of incredible stalactite formations. Guided tours are also available, and you can schedule this through your concierge.
Sian Ka'an Biosphere Reserve
The Sian Ka'an Biosphere Reserve is a UNESCO World Heritage Site. It is a 1.3 million-acre reserve with lush jungles, beaches, and ecological areas. YOu can snorkel in the coral reef watch the dolphins, turtles, and hundreds of colorful fish. Floating in the Mayan canal is also a beautiful experience and an opportunity to get a first-hand view of the wildlife.
The Riviera Maya contains a part of the Mesoamerican Barrier Reef, the second-largest reef globally, and runs from the Yucatan Peninsula to Honduras. You can experience this diving adventure whether you are a beginner diver or a seasoned one. Here you will dive in the warm waters of the Caribbean and see unique marine life species, including whale sharks, colorful fish, and turtles.
Swim with the Sea Turtles in Akumal
Akumal was once a tiny fishing village, but today it is a hot spot for travelers, especially visitors who want to experience marine life and the sea turtles. Just be aware that you should be careful when swimming with marine life. Avoid wearing sunblock in the water, and do not pick up any of the turtle eggs you might find on the beach.