Best Villa Rentals in Riviera Maya for singles and bachelors
The Riviera Maya is known worldwide for its crystal-clear waters and warm weather. Without a doubt, the Caribbean waters are exceptional, and this is a must for all those who want to visit a paradisiac beach destination. If you are looking for the perfect destination for your bachelor party or you want an unforgettable trip with your group of friends, the Riviera Maya is the ideal destination for you. You can go with your friends to taste the diversity of tequila and mezcal, celebrate on the terrace of an elegant villa with a breathtaking view of the beach or rent a yacht and have a party on the high seas. You can also spend a relaxing day at the spa, go shopping in exclusive malls, or try delicious drinks at the best bars in Playa del Carmen.
Attention singles! Here are our recommendations for the best villa rentals in Riviera Maya.
---
Luxury Villas ideal for Singles and Bachelor!
The modern design of contemporary style is one of the main attractions of Villa Uno. You'll feel like you're at a celebrity's summer house or some fancy spa. The decor combines modern style with light vintage touches. The view of its facilities is spectacular. The ocean can be appreciated from any direction on the terraces, making it the perfect place for parties. This villa has a sound system so your guests will enjoy the best quality sound even while outdoors. Additionally, it has a bar, pool, dining room, among others.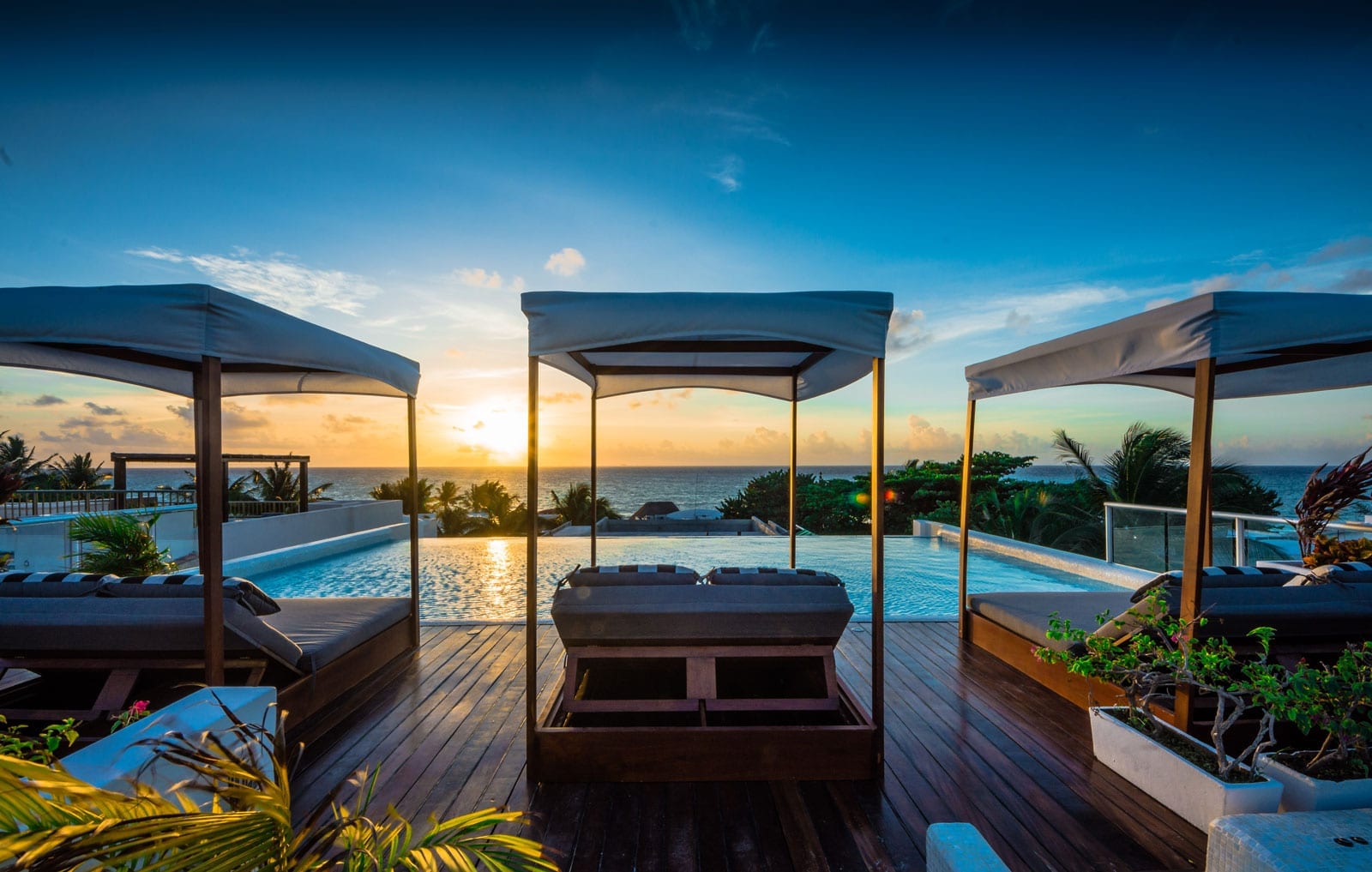 This luxury villa is perfect for large groups, so if your party is crowded, this is the ideal place for you. Villa AltaVista has 8 bedrooms, 10 bathrooms, a private pool, a terrace, a sound system, and more. The parties are easy to organize with so much space and so many facilities. This villa is located nearby Playacar, one of the most visited tourist areas of Playa del Carmen, where you can have access to many beaches, golf courses, clubs, and restaurants. All the charm of Playa del Carmen is in this area. You will have a chef available, so you do not have to worry about the meals. If you need extra help, you can request extra staff like waitresses, bartenders, or another chef, so you never stay behind at your parties.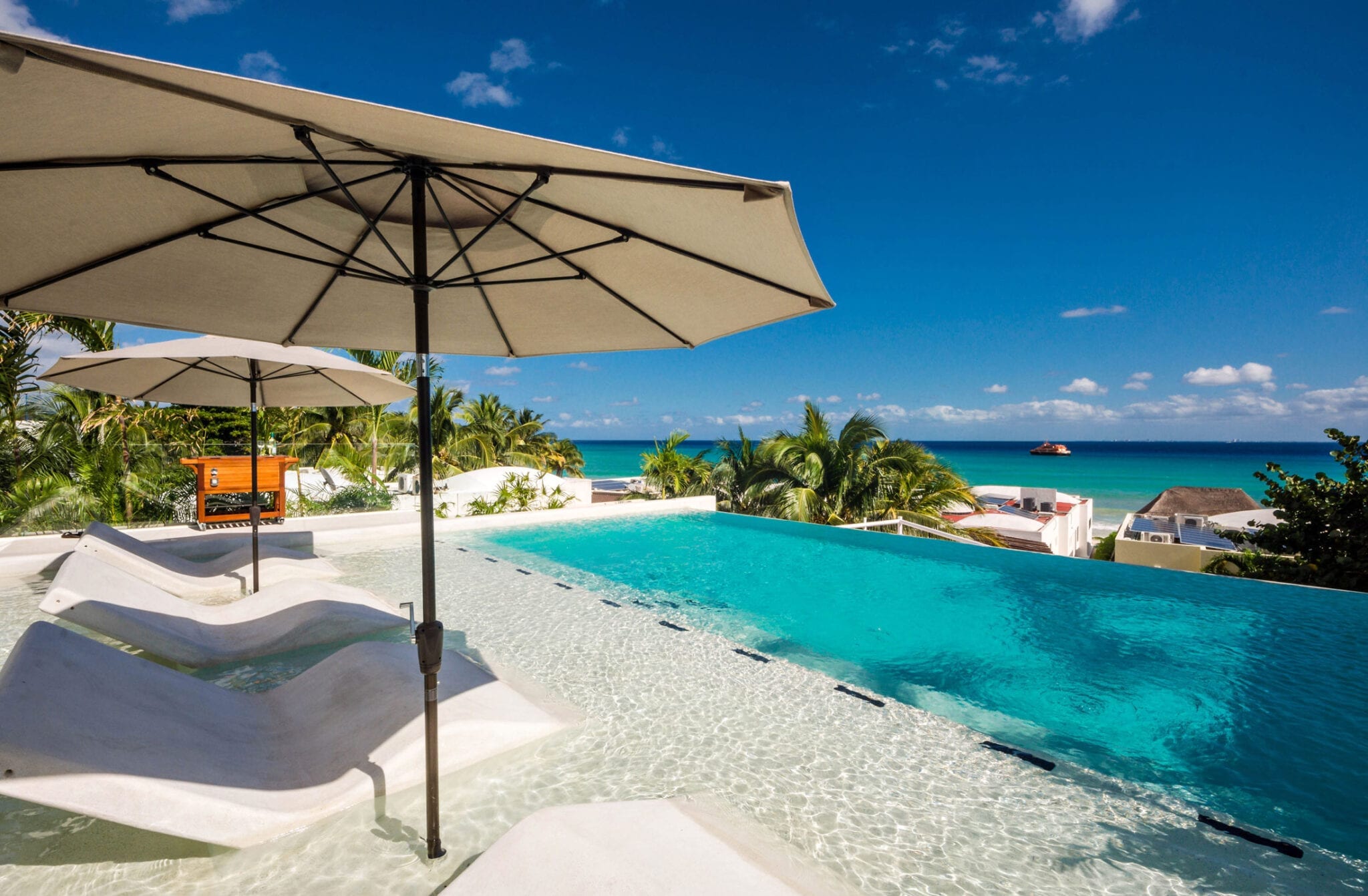 This villa is located within Phase I of Playacar in Playa del Carmen. The decoration of this villa is fresh and with Mexican touches that make it very cozy and modern. The pools with tiles of different blue tones shine under the Caribbean sun. The size of the villa is considerable. With its 8 rooms, you have space for 24 people to welcome all your guests and make parties in the most exclusive place of Playa del Carmen. Of course, there is a kitchen available, but you have an exclusive chef available to serve you and all your guests. If you do not want to cook, there is only one warning: pets are not allowed.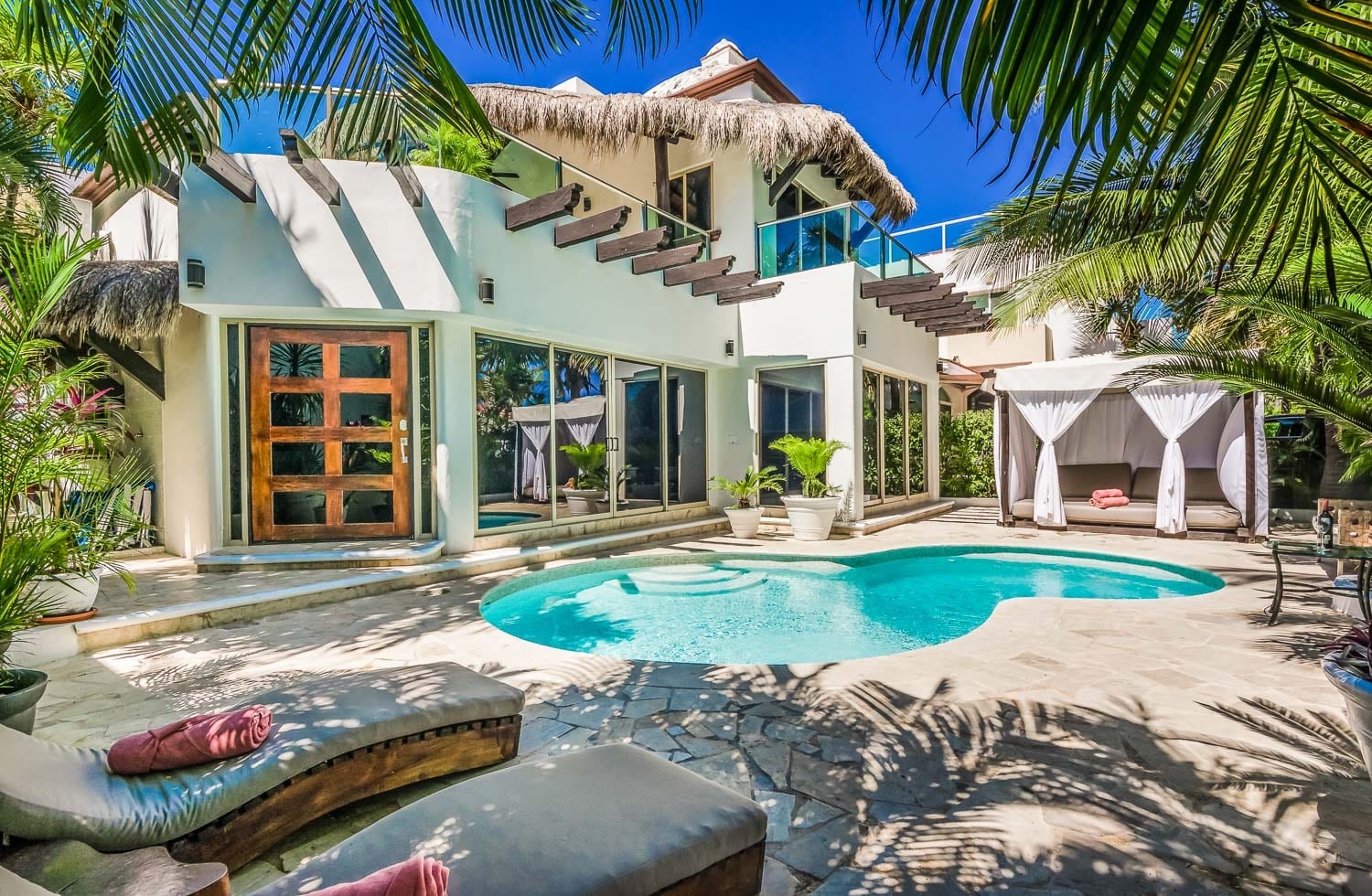 Like Vista Hermosa, this villa is in Phase I of Playacar. The main difference is the style and decoration. This villa is made for those who want to relax in their private pool, sauna, steam bath, and spa. The villa has 5 bedrooms and can receive up to 10 people. An outdoor speaker system is also available so you can have stylish parties. Ocean views perfectly pruned gardens and its minimalist-avantgarde decor is perfect for those guests who like luxury and comfort.