The Place to Be – The Romantic Zone in Puerto Vallarta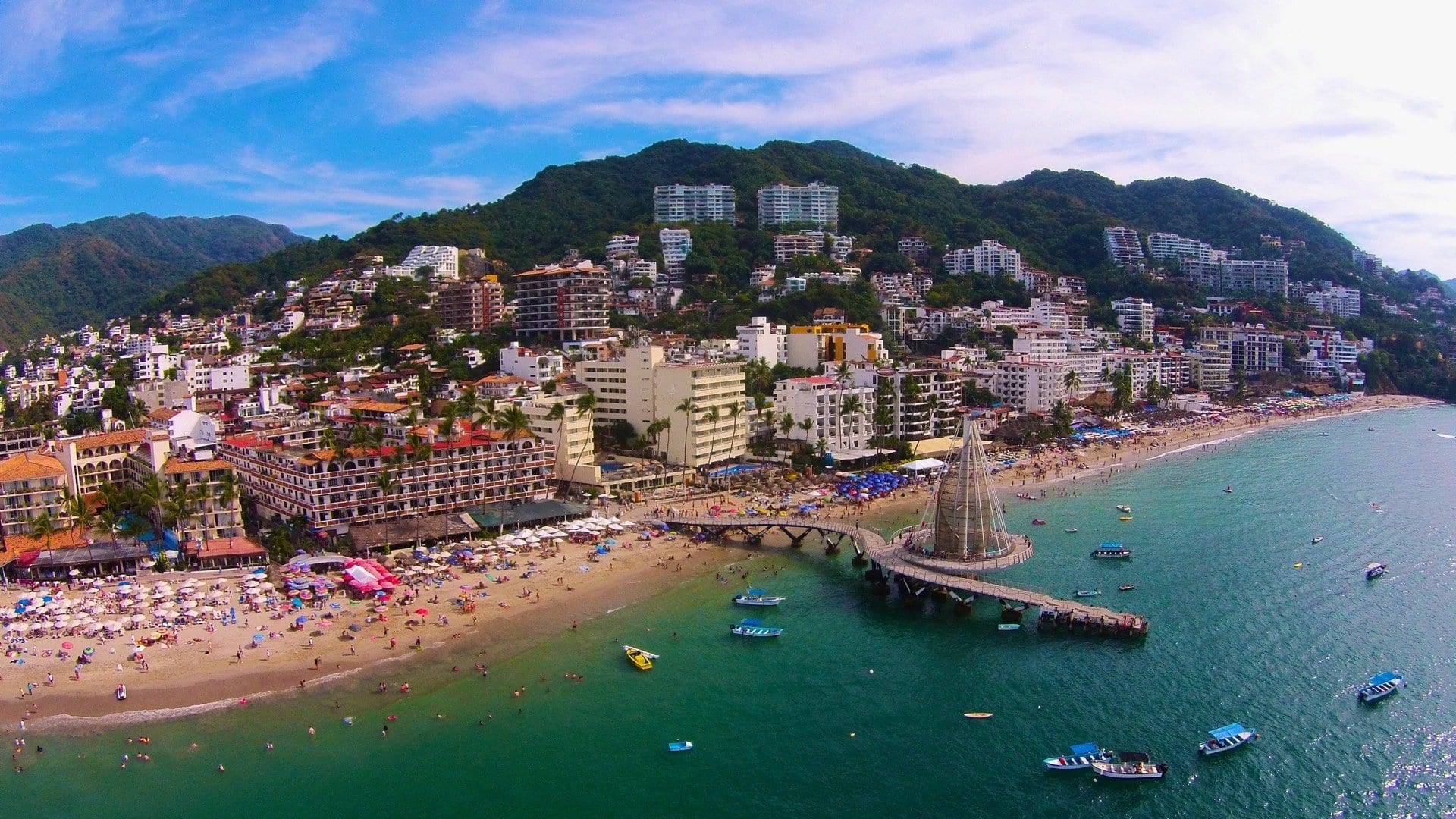 As the locals call it, the Romantic Zone, or la Zona Romantica, is my favorite part of Puerto Vallarta. Around two years ago, suddenly, it was on everyone's lips, and it seems that fame is here to stay. It is popular with tourists and with local citizens, which makes this area alive all year round. The gay community also loves the sport, and there are plenty of gay bars and hotels in the Vallarta Romantic Zone.
 It always was a nice part of the city, but now it is the place to be. What changed? Well, the recent renovation of Basilio Badillo Street definitely has something to do. The walking part was widened and well lit, and the establishments located there lived up to the transformation and renewed their own premises. Every other Friday, in high season, from 6 to 10 pm, the whole town is on Basilio Badillo at the Southside Shuffle. What is that? Hanging out with an artistic touch. You shuffle from place to place, including art galleries and boutiques, admire and shop while enjoying good music, free wine, and appetizers.
The Romantic Zone also hosts the oldest Farmers Market in the whole of Banderas Bay. Actually, the event was so popular that it had to split into two locations to satisfy both vendors and buyers. The original Farmers Market is at 127 Pulpito street, the new one at Basilio Badillo street, and Pino Suarez. The two venues open every Saturday from 10 am to 2 pm, only in high season. You can purchase their freshly baked bread, organic vegetables, authentic pies, gourmet food products, homemade soups, handmade crafts, art jewelry, clothing, and much more.
The City of Puerto Vallarta added another attraction to this growth in popularity zone last year and started a series of events called Viva Vallarta every Wednesday. It starts at 7 pm and finishes around 11 pm in Lazaro Cardenas Park. It is a great opportunity to get to know Mexican culture and folklore through different shows and games and get to know local artists. Gourmet food and drinks can be purchased at very accessible prices and are catered by the best restaurants in town. Once again, it's only in high season. If you are coming between March and November and are worried if anything fun is left in the Romantic Zone at this time of the year, cheer up as there are plenty of things to enjoy all year round, and it is a more relaxed and laid-back atmosphere.
The Romantic Zone enjoys the best town beach, Los Muertos. Not only can you bask in the sun, but you can also dine at the best beach restaurants in town: Daiquiris Dick, The Blue Shrimp, La Palapa, and El Dorado. At El Dorado, every Thursday there is a Cinema on the Beach starting at 8 pm.
If you need one more thing to convince you to visit the Romantic Zone, mind the brand new pier inaugurated in January 2013. There are also plenty of affordable vacation rentals available in the zone. The area has it all.