Wanderlust during the era of COVID‑19 and where to stay!
Now that we have been staying at home quarantined, our wanderlust has, for sure, hit a peak! We are hoping later this summer; travel restrictions will start to lift and gradually adapt to the new way of traveling in the era of COVID‑19. While domestic travel will be the first to recover, many people will not want to venture too far from home, and therefore destinations within 2 to 3 hours away will be amongst the favorites. For example, people living on the US's west coast will most likely be traveling south of the border later this fall to the favorite resort towns like Los Cabos and Puerto Vallarta.
You will most likely think twice before booking that all-inclusive resort and venture out to look for smaller, more secluded options. Also, hanging out by the pool with hundreds of strangers is not the best idea in this new era of social distancing. Plus, the size of hotel rooms might not be ideal, especially after being confined at home for several weeks. We are desperate for large spaces to relax and rewire.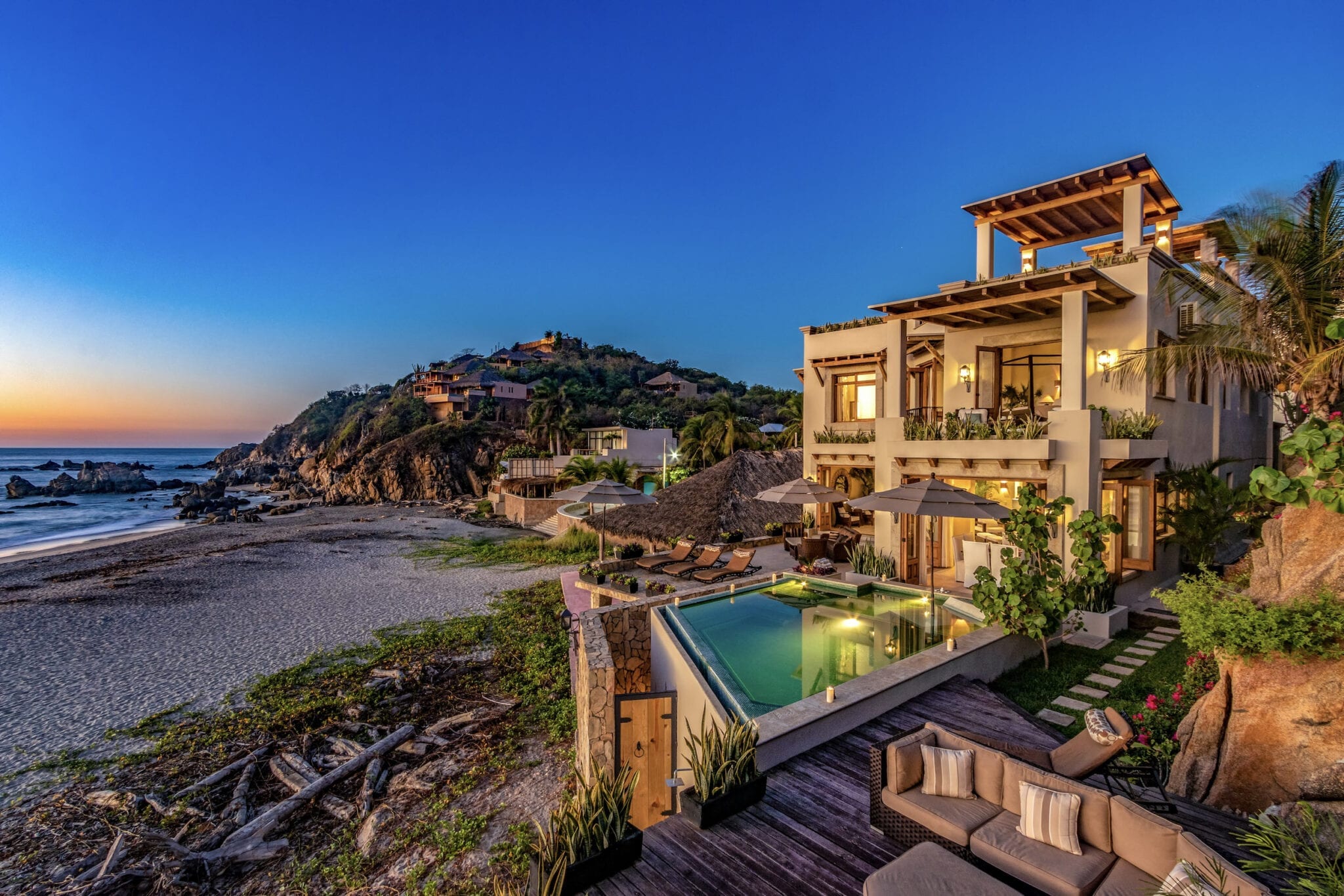 So, where do I stay? The answer to your travel urges is booking a private villa. Vacation rentals will be among the favorites. Private villas offer exclusivity since they are mostly located inside residential or gated communities and usually away from large crowds' bustle.
Venturing into the villa experience comes with some perks like:
· Enjoying the luxury of having a private pool, open spaces top-notch amenities that you would expect to have on your much deserved (and needed) vacation
· Most homes come with staff, usually includes a manager or overseer, a chef, of course, a housekeeper to keep your pillow fluffed. This is great since you can have the villa stocked with all your favorite food and drinks before you even get there, and the staff will cater to you only their services can be personalized, as you want, especially when you don't want to be disturbed.
· Safety and cleaning procedures can be stricter than at a hotel, and villas are investing in staff training on COVID‑19 protocols, plus you won't have to deal with having a different waiter or maid every day.
You might think it is expensive to book something this intimate and luxurious, but it's surprisingly affordable. You get more added values, and you would probably spend more booking several hotel rooms. Many luxury villas offer free nights when booking a minimum stay of nights or discounts of up to 20%. Cancellation policies are also more relaxed, and payment plans can be flexible.
When travel is safe, there is no place I'd rather be than overlooking the ocean while sipping a cold drink poolside in Mexico!