Explore the 13 Best Surf Spots near Punta Mita!
Punta Mita & Sayluita Surf Map!
Have you ever dreamed about surfing perfect waves in a tropical paradise? If so, look no further than Punta Mita, the crown jewel of the Riviera Nayarit. With its array of surf spots ranging from beginner-friendly beaches to challenging point breaks, it's no surprise that Punta Mita has become a must-visit destination for surf enthusiasts.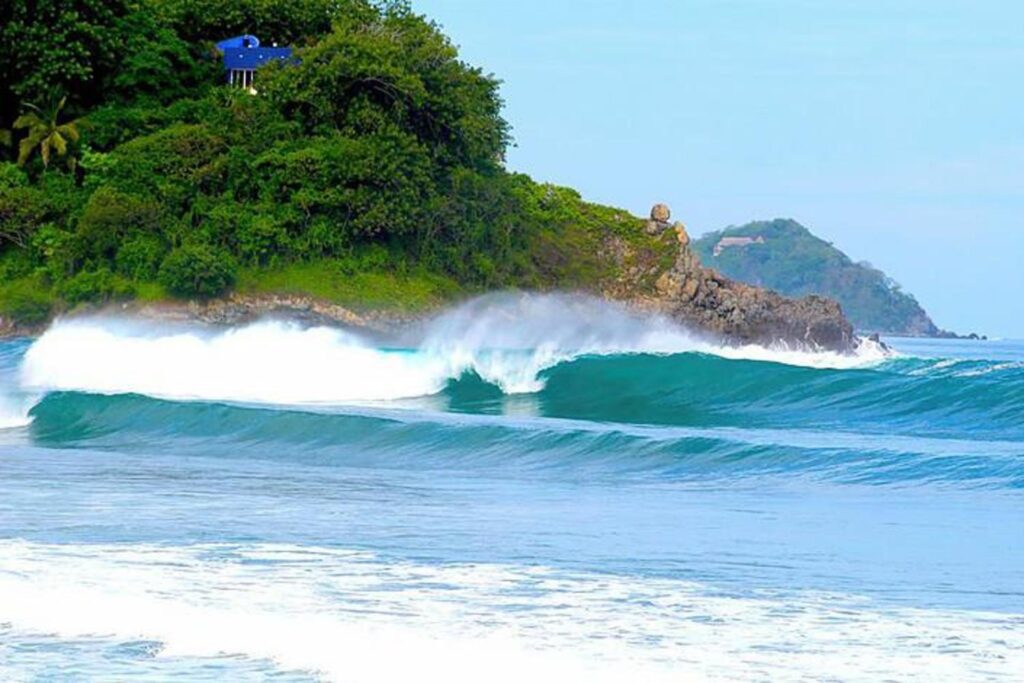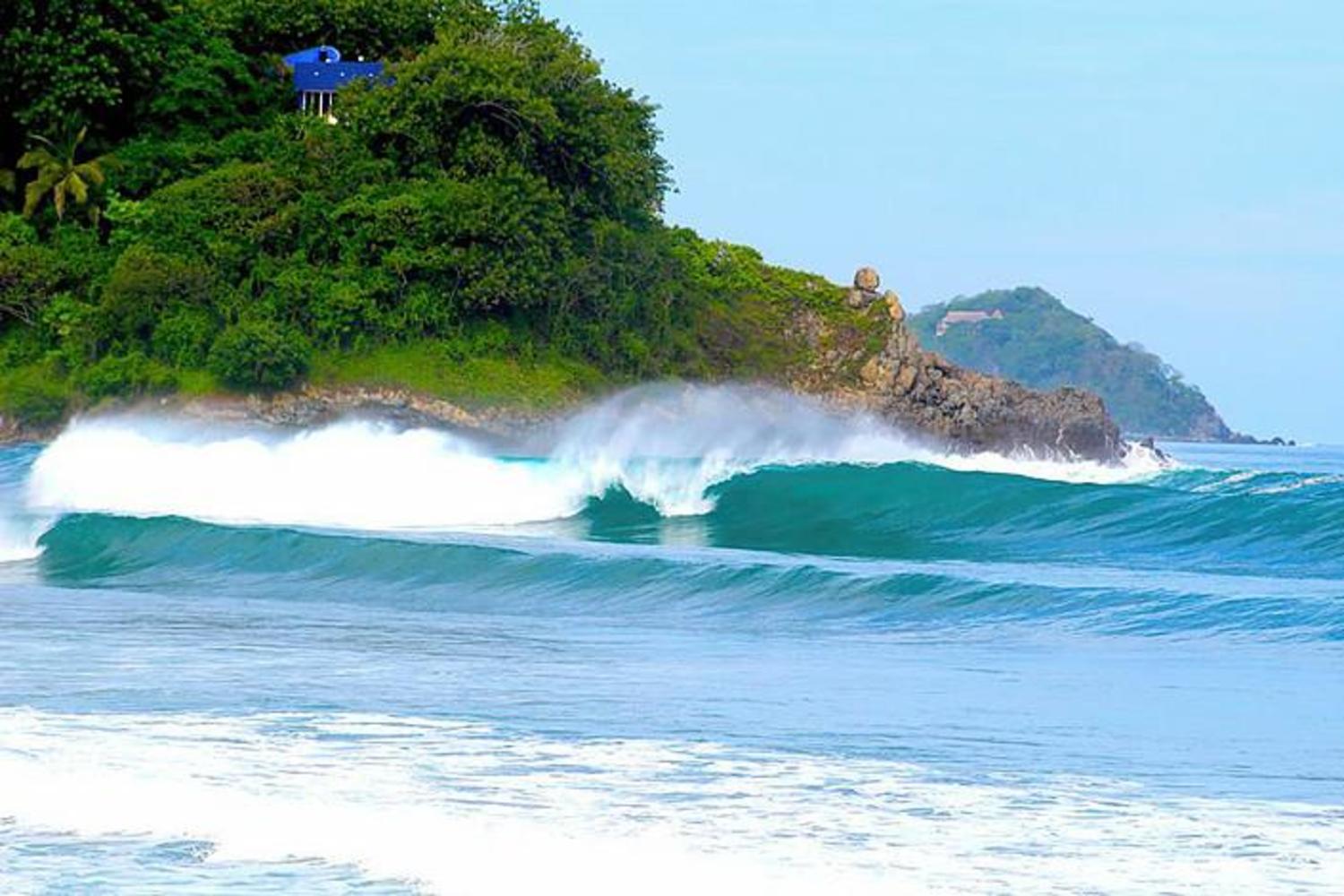 San Pancho - A Surfer's Paradise
Picture this: sunny days, tantalizing cuisine, and an enchanting sandy beach. Welcome to San Pancho, the quintessential Mexican beach town. As you walk down its cobblestone streets, you're greeted by the vibrant colors of artisan shops and the delightful aroma of fresh seafood. To top it off, a breathtaking view of the Pacific Ocean awaits you.
This isn't just a haven for relaxation, though. San Pancho offers thrilling surf breaks for those seeking adventure to satiate your adrenaline cravings. Geographically blessed, San Pancho is exposed to the ocean's currents, making it a hot spot for intermediate and advanced surfers. In addition, the town's signature left-hand river mouth break comes alive during summer, especially after heavy rain.
Remember to exercise caution, as sharp corals and stones are hidden beneath the surface. And while the rides here might be shorter than other spots, what San Pancho lacks in length, it more than makes up for with its charm and beauty.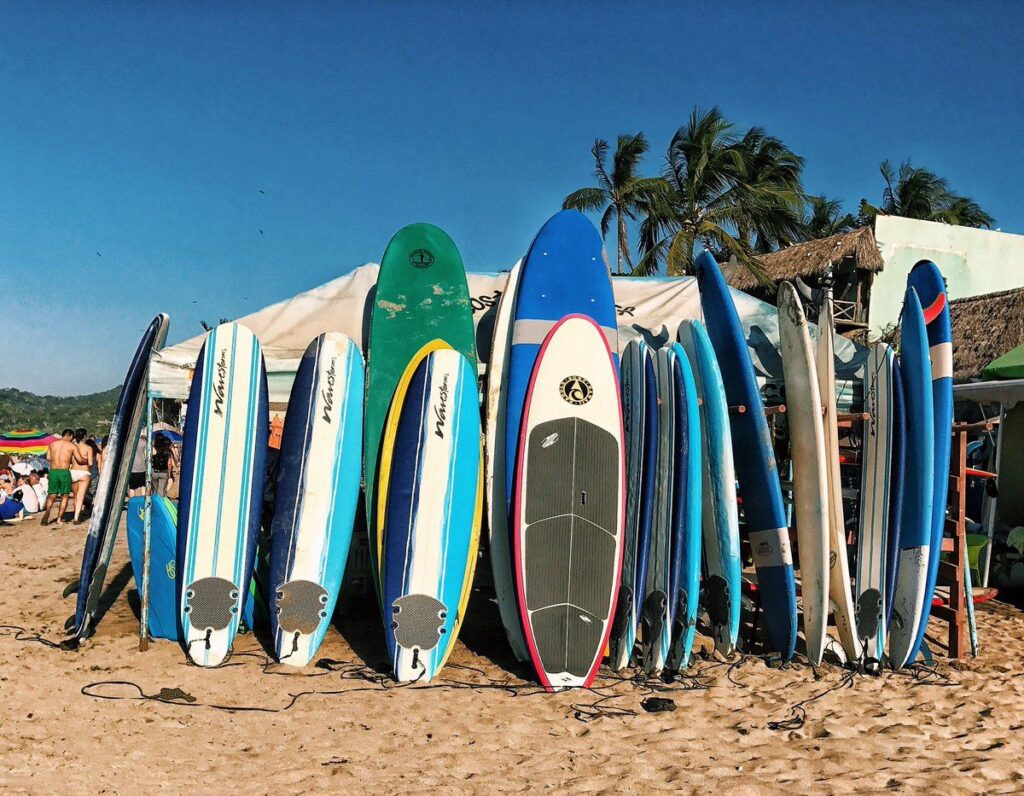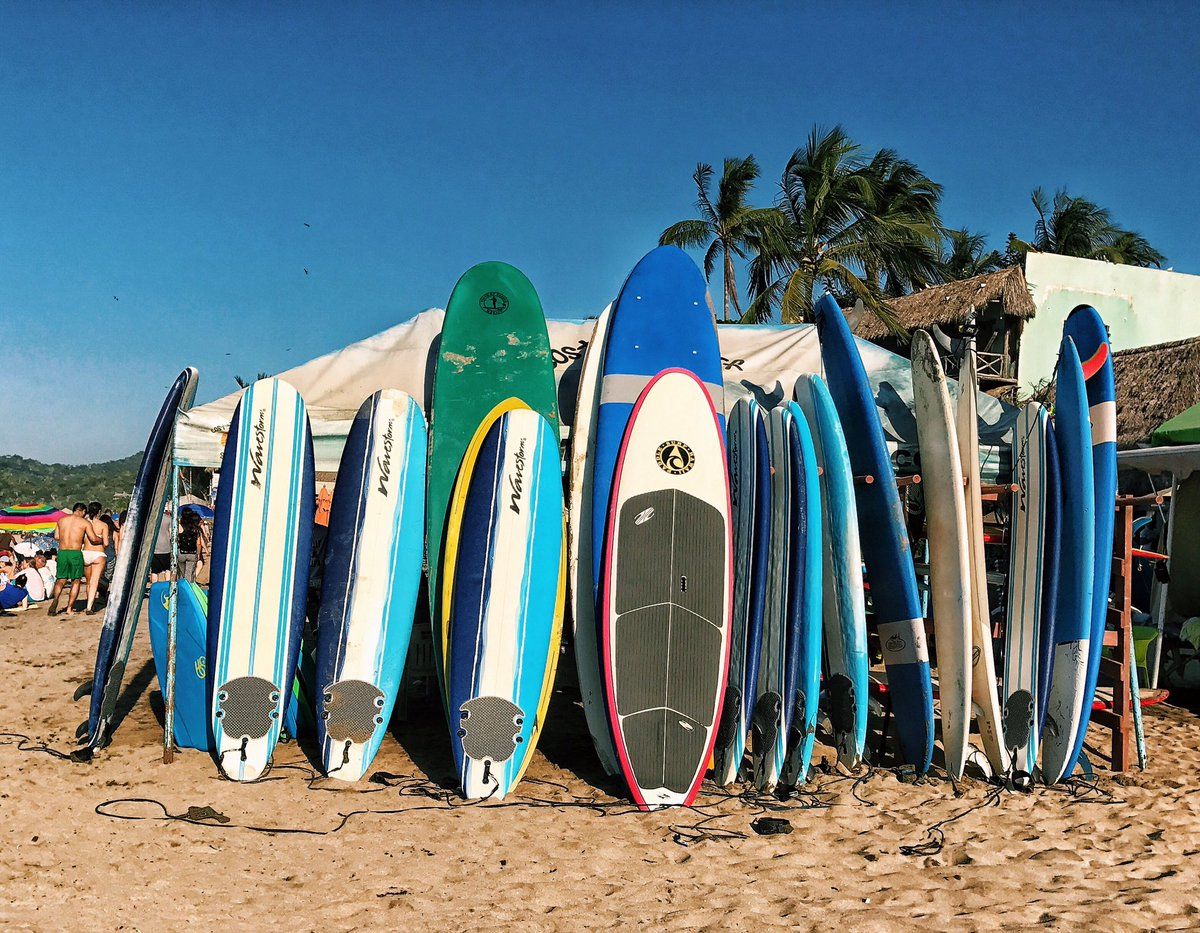 Sayulita Surf Spots - Where Waves and Culture Collide
If you're hunting for incredible surf, you'll find it in Sayulita. This former fishing village, a booming coastal town, has become a magnet for surfers and tourists thanks to its natural beauty, tropical climate, and consistent waves.
Sayulita's bay location provides it with an abundance of excellent waves. Once a quiet corner of the world, the rise of nearby Vallarta in the 60s put Sayulita on the map, and it has been growing in popularity ever since.
Upon arrival, you'll be struck by the town's relaxed vibe. Time seems to slow down here, replaced by a desire to savor each moment. Sayulita offers a unique blend of relaxation and entertainment, from oceanfront dining to lively salsa dancing.
The real draw, however, is the surf.
Sayulita boasts consistent waves year-round, with the winter months offering more frequent swells. However, summer often provides a quieter, more focused surfing experience as the crowds thin out.
Sayulita Surf Spots - Where Waves and Culture Collide
The Sandbar
:
Perfect for beginners, this subtle left wave offers an excellent place to practice takeoffs, pop-ups, and paddling.
La Derecha (The Right)
:
The main surf break in Sayulita, La Derecha, is a right-hand river mouth wave with a rock bottom, offering a challenge for intermediate and advanced surfers.
La Izquierda (The Left)
:
At the northern end of the river mouth, La Izquierda provides a unique left-hand wave, ideal for intermediate and advanced surfers who prefer shorter boards.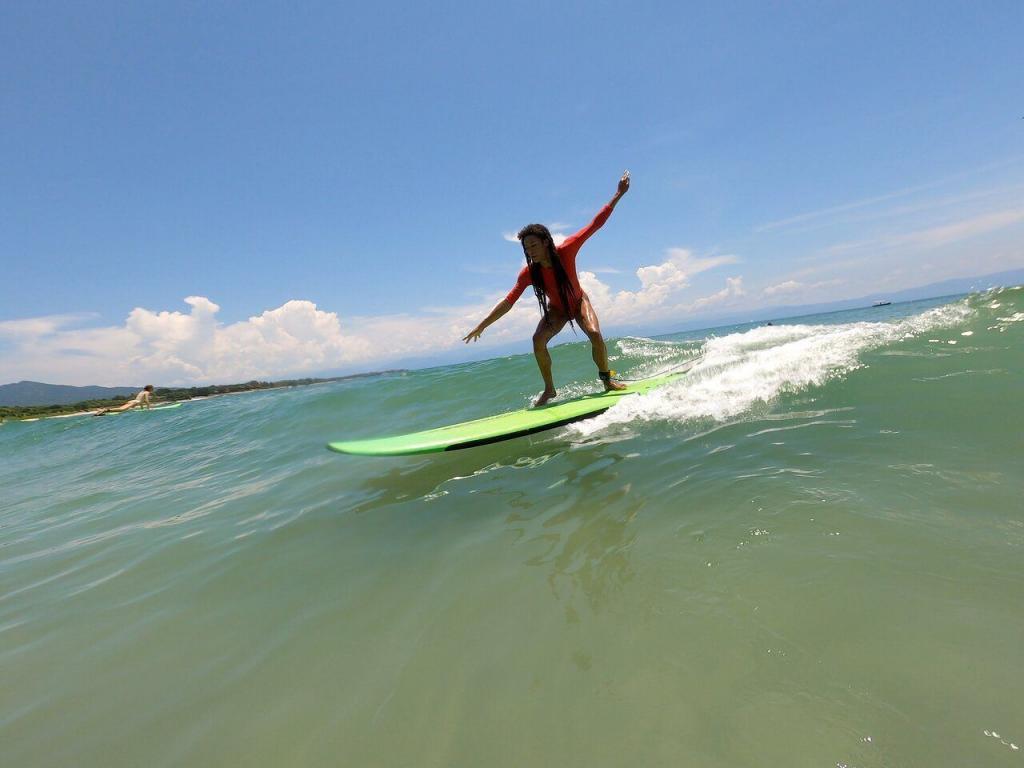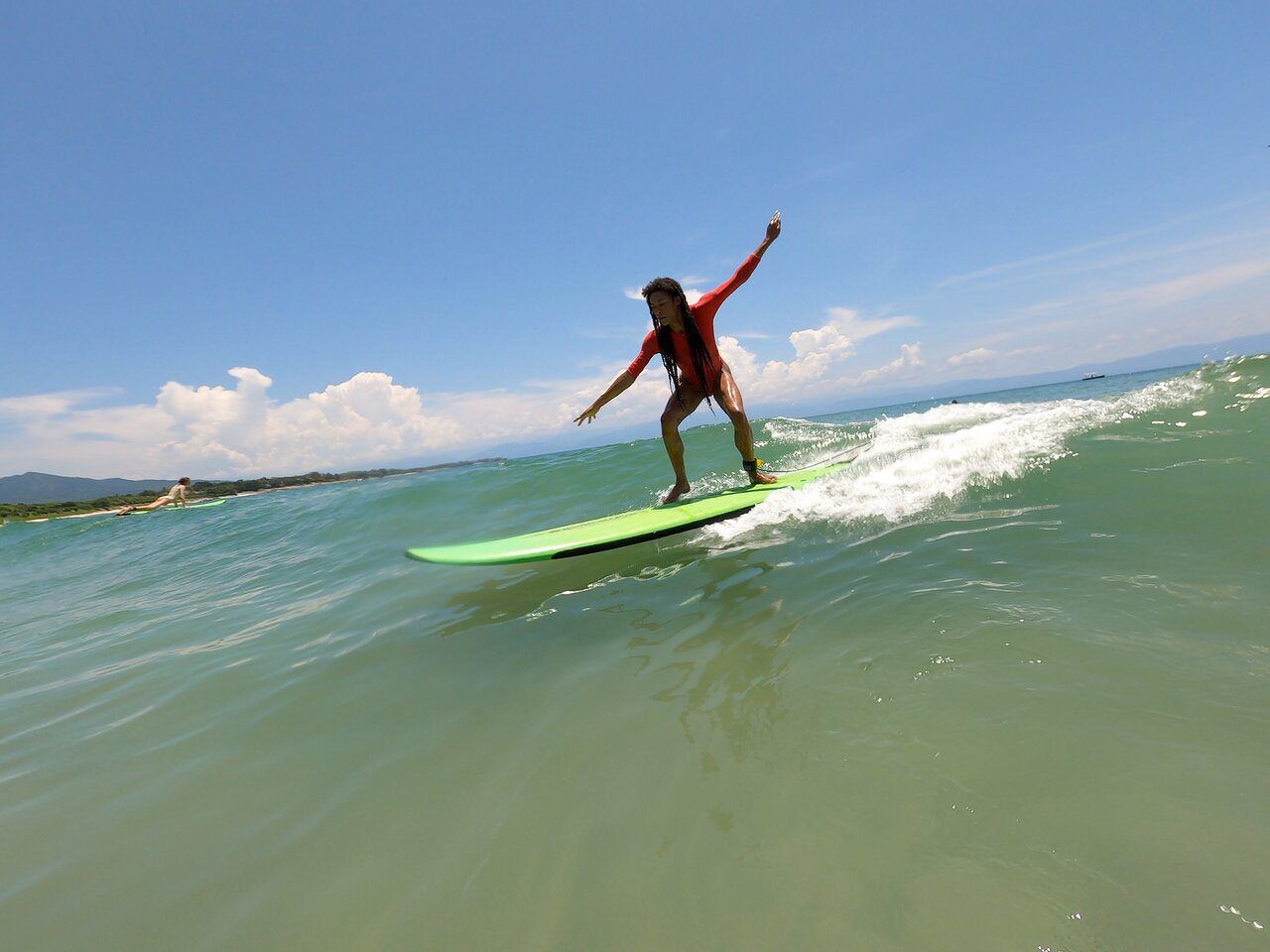 Imagine basking under a palm tree, preparing your board, and ready to confront the golden sun and burgeoning waves of Litibu Beach. Tucked between Sayulita and Punta Mita, Litibu is a paradise with untouched, crystalline waters and a perfect sandy beach. Its open exposure to the wind and ocean waves makes it an ideal surf spot for those seeking some of Mexico's best waves. The waves here may be less consistent, but the stronger ocean current compared to the neighboring Banderas Bay offers a unique surfing experience.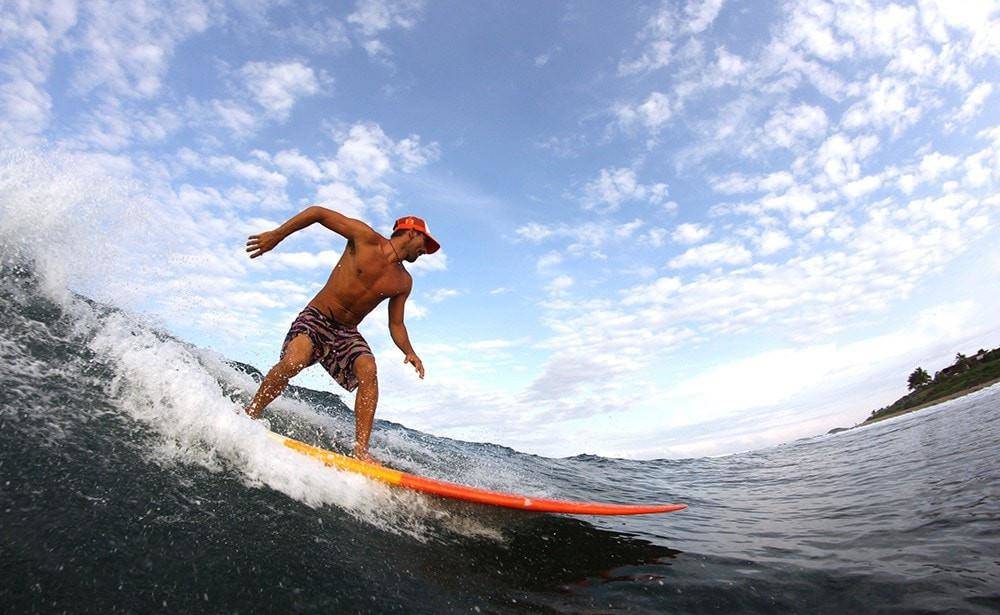 The Cove Surf Spot La Bahia
The Cove Surf Spot La Bahia, also known as The Cove, is a great surf break many consider the premier surf location in the Punta Mita area. Nestled at the peninsula's tip, it offers long right waves and swift lefts, perfect for executing epic snaps and navigating waves like a true warrior. However, this spot isn't for beginners due to the exposed reef during low tides. But for the experienced surfer, it provides consistent waves surfable in any swell direction.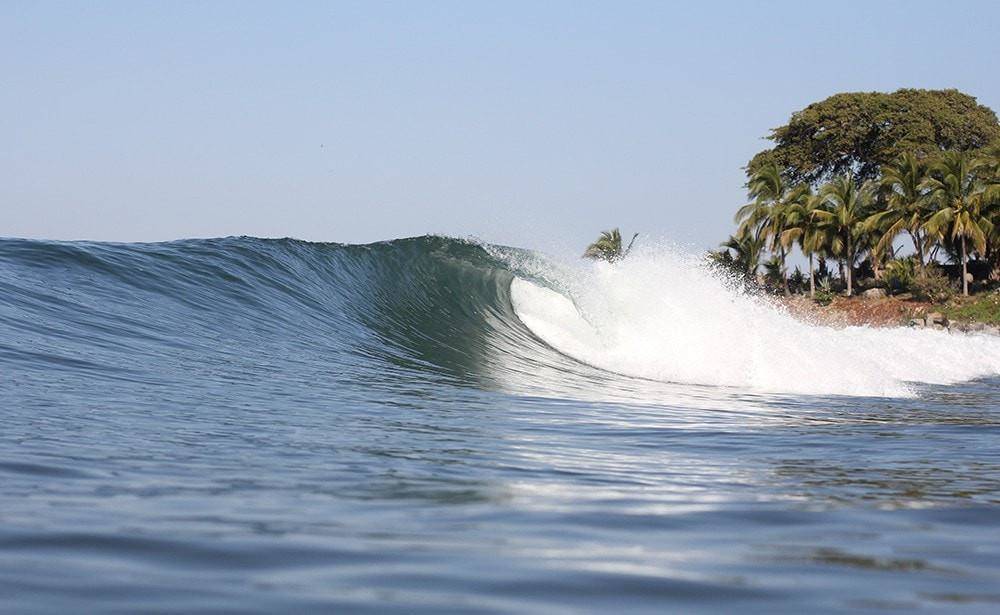 El Faro - The Lighthouse Surf Spot
El Faro – The Lighthouse Surf Spot Step into El Faro, the prime surf spot of the Punta Mita area and Banderas Bay. Found at the furthest end of the Mita peninsula, this spot is best suited for experienced surfers due to the rocky reef conditions. However, during wintertime, the surf conditions are at their prime, attracting surfers from all around to enjoy the six-foot-plus swells.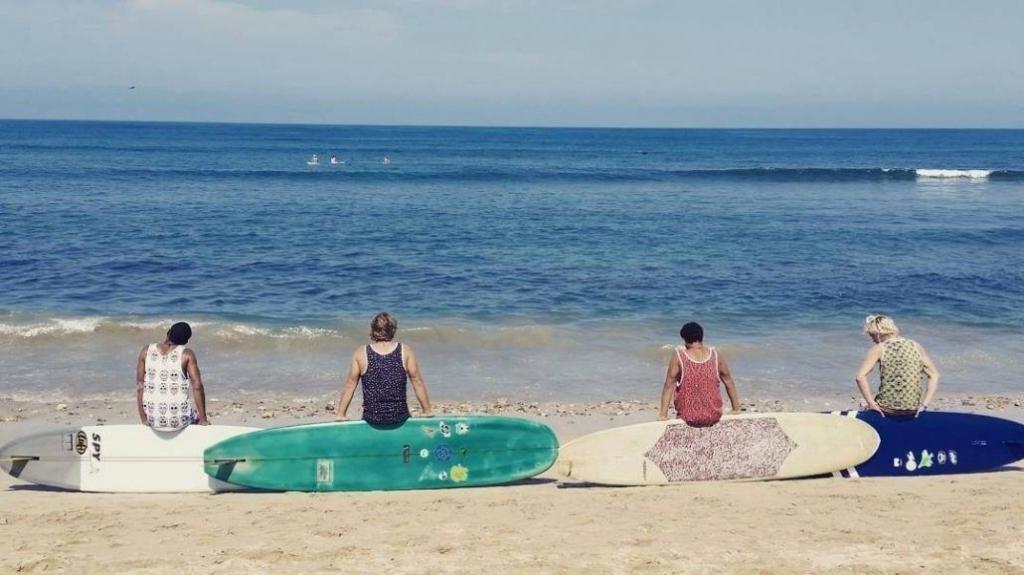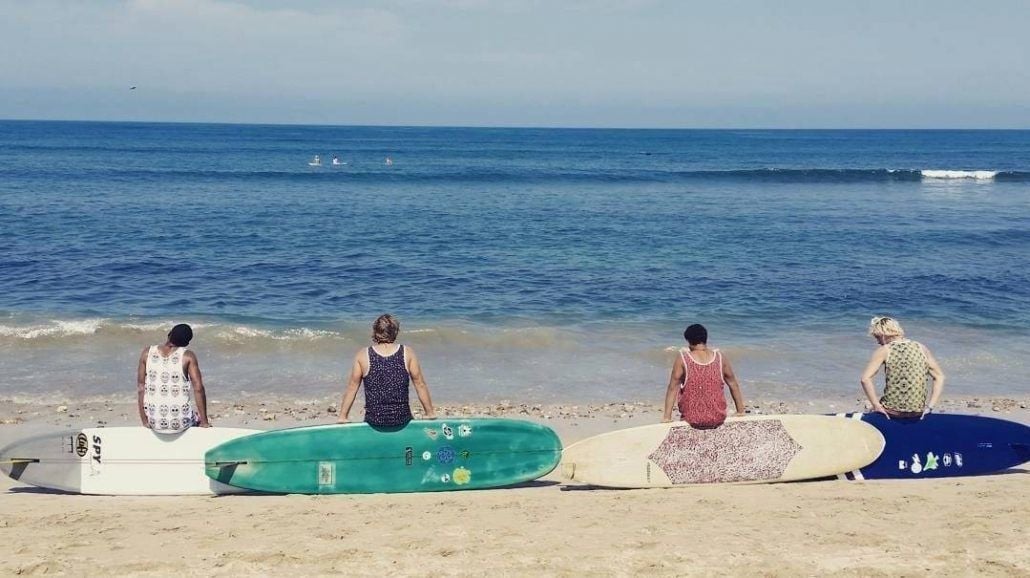 El Anclote & Stinky's Surf Spots
El Anclote and Stinky's are neighboring surf spots offering a diverse surfing experience. El Anclote, situated on the west side of the Punta Mita beach, is one of the most accessible surf spots and is known for its secluded location. The waves here may not be as consistent as in other surf spots, but a solid south swell could set the stage for an excellent surf session. On the other hand, Stinky's offers similar conditions with minor variations.
Palmitas Surf Spot Palmitas is a classic surf spot offering majestic waves and an unrivaled sandy beach. It's well known for its intense sea currents, making it a perfect setting for short boarding. Its beach break delivers both right and left waves, providing an exciting surf experience for experienced surfers.


Palmitas is a classic surf spot offering majestic waves and an unrivaled sandy beach. It's well known for its intense sea currents, making it a perfect setting for short boarding. Its beach break delivers both right and left waves, providing an exciting surf experience for experienced surfers.
Welcome to La Lancha, a beach break where legends and future legends come to ride the waves under the Pacific sun. Known for its consistency with swells from all directions, it's a preferred spot for surf classes. In addition, La Lancha offers a suitable reef break, perfect for longboarding and occasional lefts for shortboards.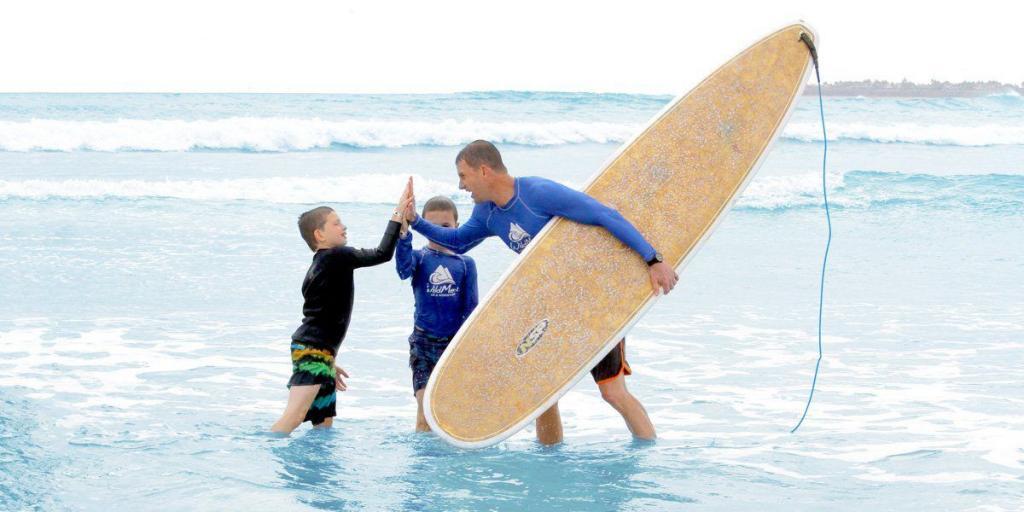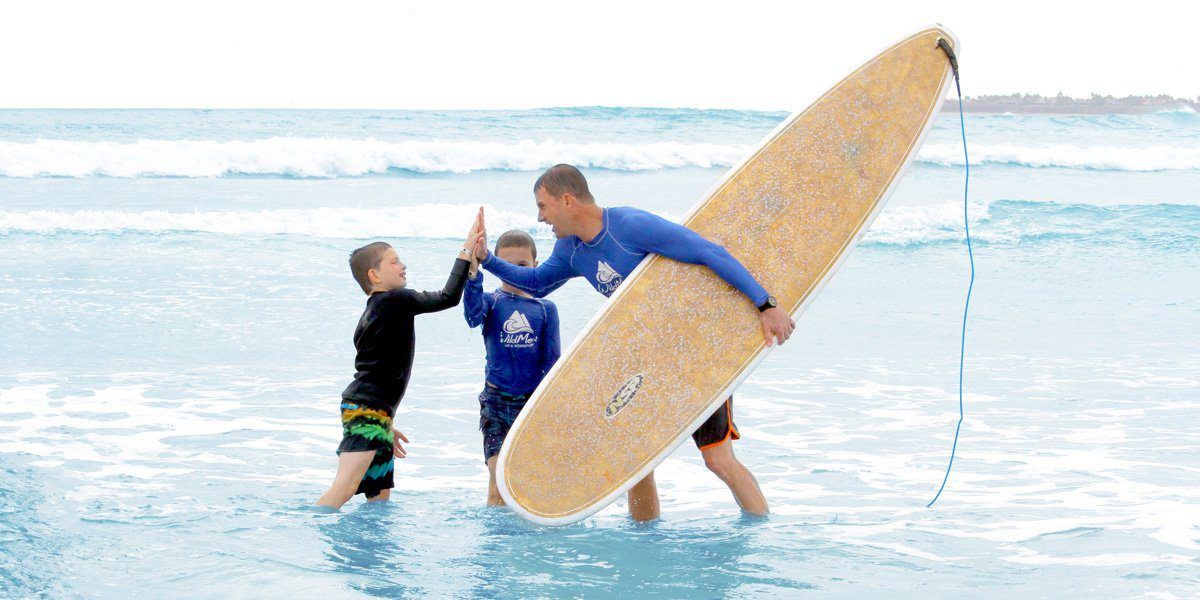 Punta Burros offers one of the most incredible surf experiences in Banderas Bay. It's easy accessibility and prime location next to luxurious villas and resorts make it an attractive surf spot. The reef break here offers mostly right and occasional left waves, providing excellent surfing conditions during low tide and south swells.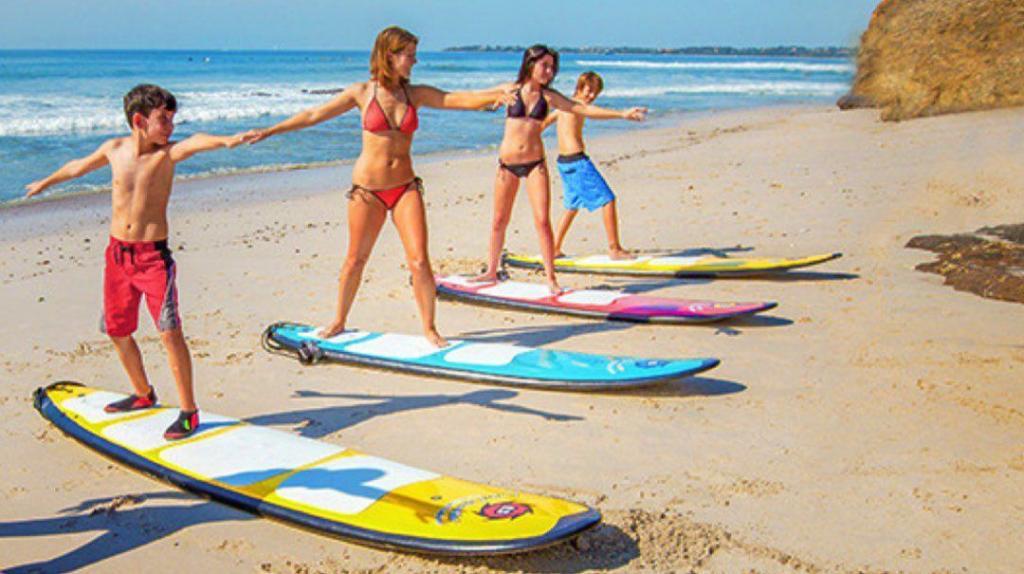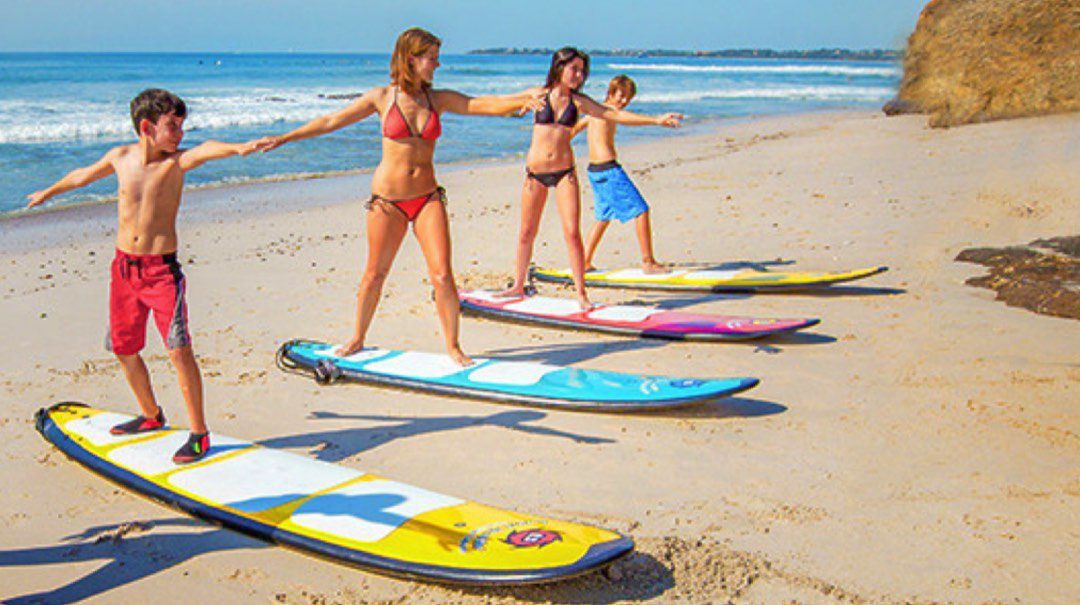 Experience the power and impressive waves at El Paredon, a more profound surf spot in the mouth of Banderas Bay. Its right-hand reef break offers a variety of sections to choose from, making it a favorite among experienced surfers. Its name, "The High Wall," comes from a rocky wall on one side of the beach, adding a unique character to the spot.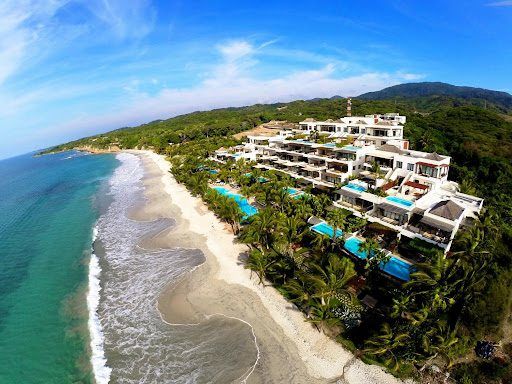 The fabulous Los Veneros Surf Break is known for its significant current that offers both right and left waves, making it a perfect playground for beginners and intermediates. It's fast-rights Destiladeras surf break.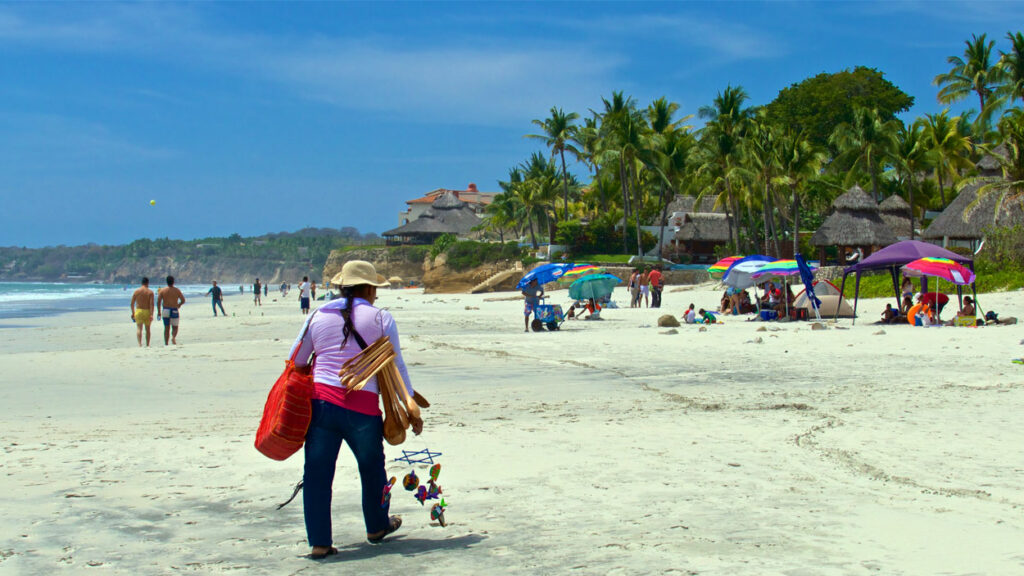 Feel the sand between your toes, the salty breeze in your hair, and the thrill of the ocean's waves calling you. Welcome to Destiladeras Beach Break, a surfing paradise known for its beautiful long sandy beach and crystal clear waters.
Located near La Cruz de Huanacaxtle, Destiladeras is a prime spot for longboarding with its steady, consistent waves.
To reach Destiladeras, you must travel a bit further north from Puerto Vallarta, approximately an hour's drive from the international airport. Bring your board and gear, as amenities are pretty limited. This surfing spot is ideal for those seeking tranquility, as it tends to be less crowded than other popular surf breaks.
Destiladeras is a beach break with both right and left waves, making it a fun playground for surfers of all levels. The best time to surf here is mid to high tide when the swells are coming from the south or west. However, be cautious during low tide as the sea floor can get rocky.
Your Villa Experience concierge will be delighted to provide more detailed information and assist you in planning your visit to Destiladeras.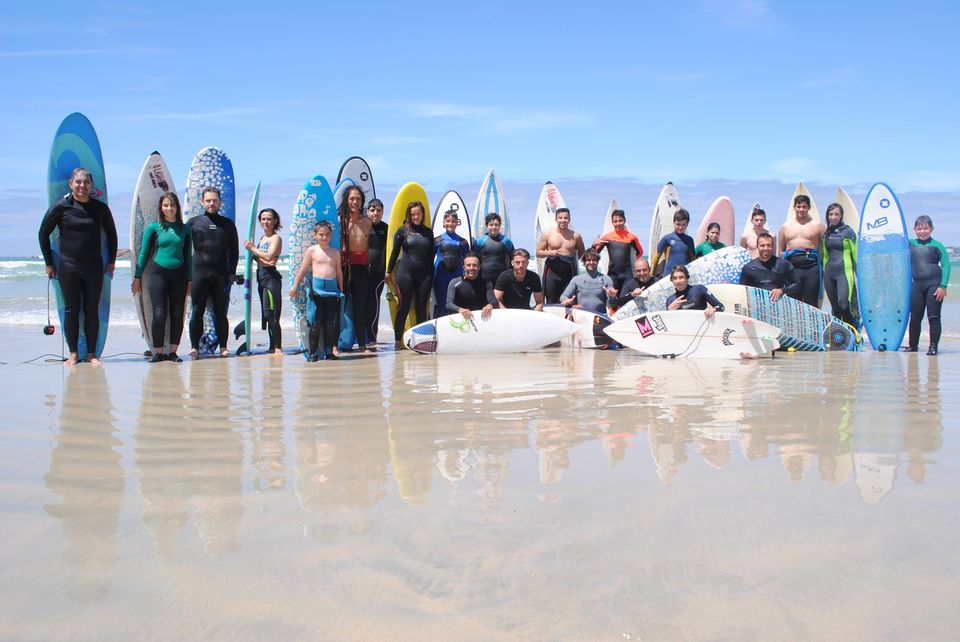 Further north, La Lanzada Surf Break awaits surfers who yearn for a more secluded, off-the-beaten-path experience. Located in the small town of Lo de Marcos, La Lanzada is known for its powerful waves and pristine environment.
La Lanzada is a beach break that offers both right and left waves, which are best surfed at mid to high tide. The bottom is a mix of sand and rocks, and the waves are consistent and robust, which makes it suitable for intermediate to advanced surfers. The swells typically come from the west and northwest.
Getting to La Lanzada requires a drive of about an hour and 20 minutes from Puerto Vallarta International Airport. However, the surf break is less crowded and commercialized, giving you an authentic surfing experience amidst unspoiled nature.
Your Villa Experience concierge is available to provide more details about La Lanzada and assist in planning your surf adventure.
In conclusion, the Riviera Nayarit is a surfers' paradise, boasting a variety of surf breaks to cater to all skill levels. Remember to respect the ocean, the local community, and fellow surfers. Happy surfing!
Discover Your Ideal Surf Getaway with Our Punta Mita Villa Rentals
Maximize your surf adventure with Your Villa Experience. Our luxurious villas near Punta Mita's top surf spots cater perfectly to enthusiasts. Enjoy stunning ocean views, private pools, and the convenience of storing your gear securely. Our concierge service is also ready to assist with local surf tips, lessons, and equipment rentals. For an unforgettable surf retreat in Punta Mita, book your stay with Your Villa Experience today.