We are Vallarta Tequila Tastings!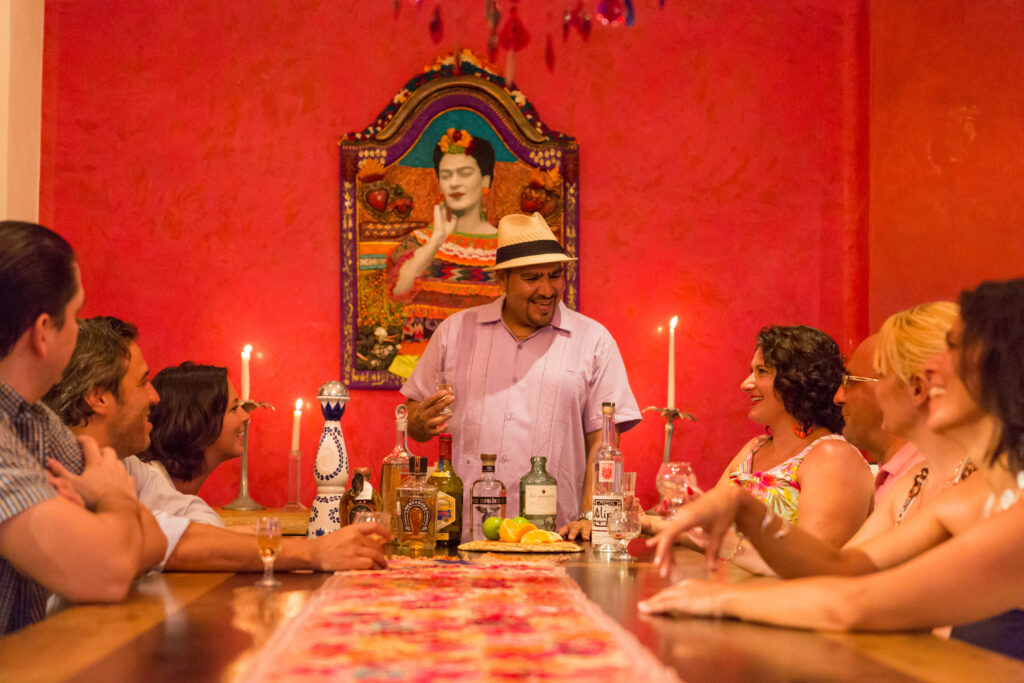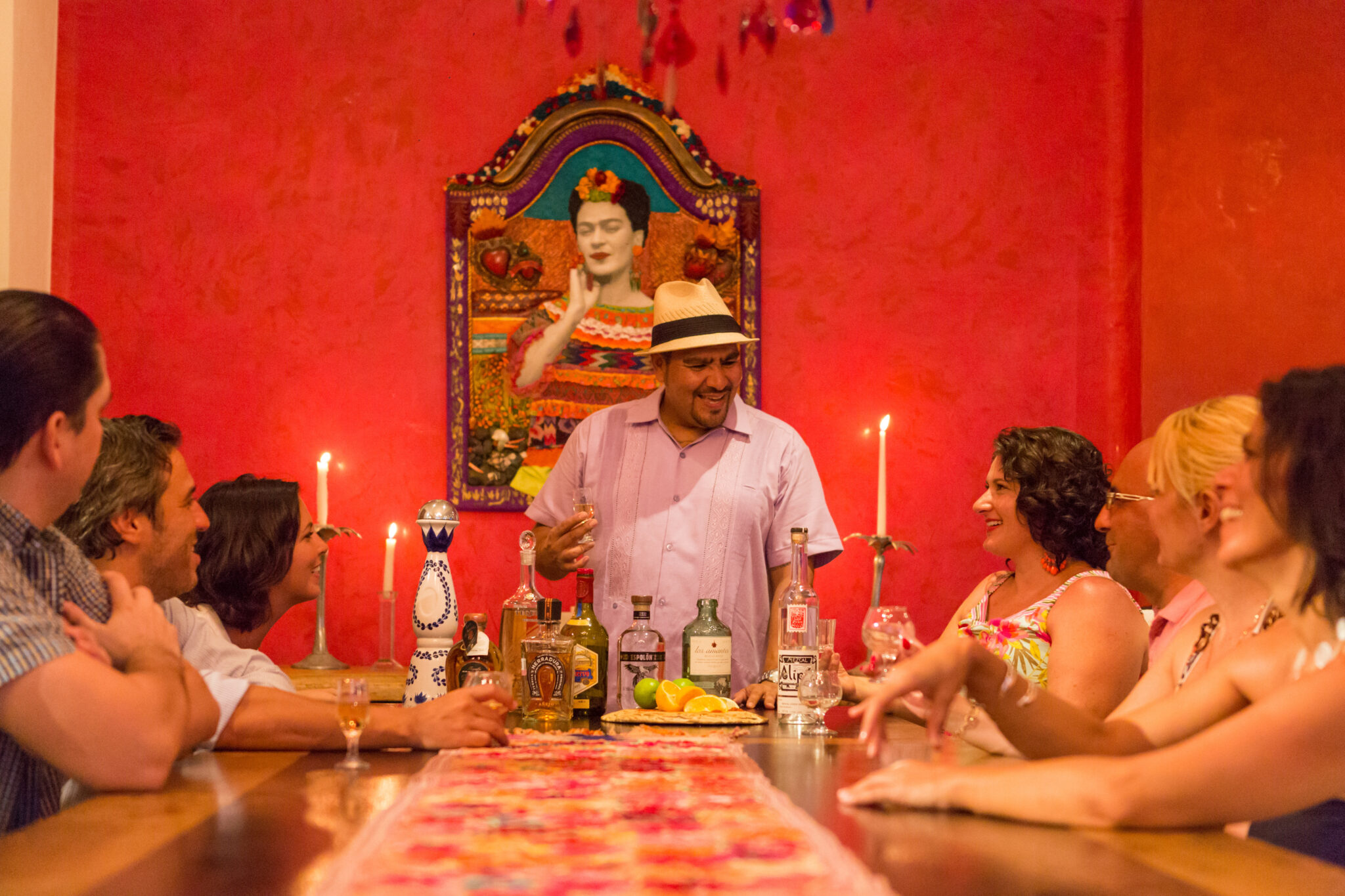 As tourists arrive in Puerto Vallarta with a play on their schedule and "experiences" in mind, Vallarta Tequila Tastings offers both. We endeavor to connect our visitors to Mexican culture through the joys of discovering Mexican spirits, beginning locally within our state of Jalisco.
So join us here in the heart of agave country, where Tequila and Raicilla are made! We offer various unique tasting experiences that connect the history, mythology, and appreciation of Tequila, as well as Other Mexican distillates.
VTT loves Mezcal. We offer tastings built around this spirit of mysticism originating in Oaxaca, incredibly in demand across Mexico and the U.S.
We also invite you to book one of our food pairings, a four-course or a six-course in which the spirits you choose are paired with authentic Mexican dishes prepared by our chef. Muy delicioso!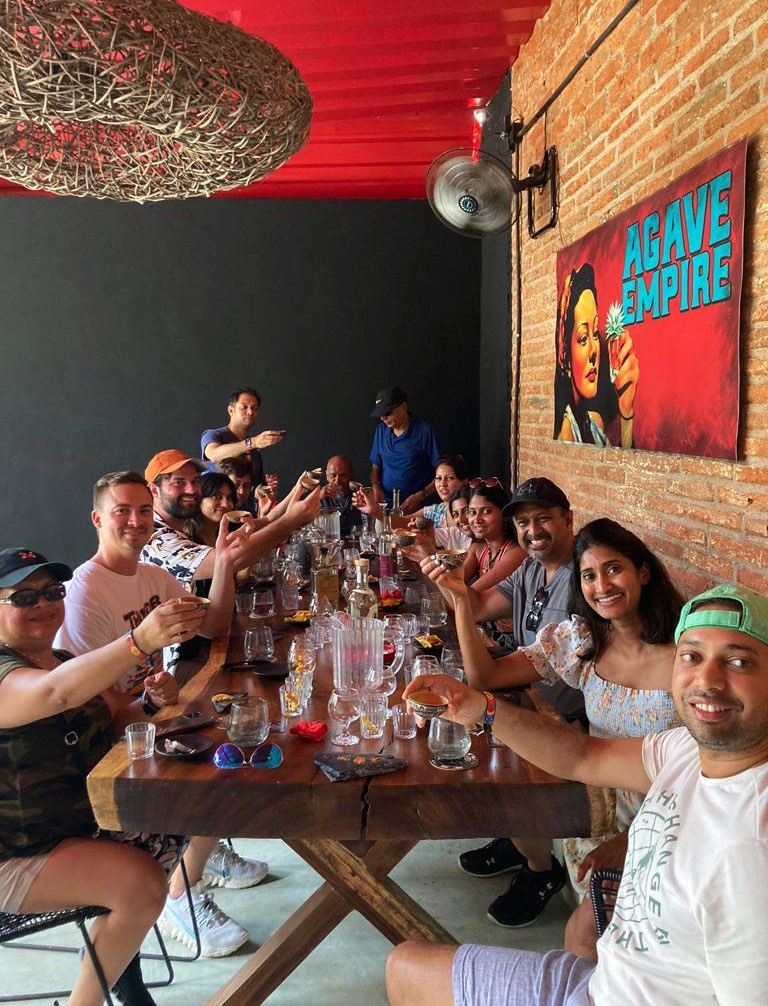 For the delight of our guests, VTT exclusively sources small batches and artisanal producers who adhere to time-honored production methods. So, as you taste each spirit, your knowledgeable Host will discuss its origins, how it's made, and how best to enjoy it while you spend a couple of pleasant hours in the beautiful VTT Garden.
This is our new location in the up-and-coming Gastronomic neighborhood of Versalles, in Puerto Vallarta, easy to reach by local transportation.
Begun in 2016, VTT was the dream of life partners Ricardo (aka Lobo/Wolf) Lopez and Corinna Dahlin. Since Lobo's tragic and untimely death in 2019, Corinna has continued to pursue their chosen path, expanding their venture and designing the new locale.
While the extraordinary success of VTT has led others to try to replicate it, VTT remains uniquely original, inspired by Ricardo's spirit and Corinna's creativity. As La Patrona, Corinna has earned respect as one of the few female proprietors in the trade. Her Instagram feed is followed by mavens of Mexican spirits and industry leaders.
Salud! Corinna and her team look forward to meeting you soon in Puerto Vallarta.