Fully Staffed Vacation Rentals in Punta Mita you Might Like!
Punta Mita rental villas are the hot trend for vacation stays this year. Here are four spectacular rentals you might want to consider. The way people travel is changing. Trends come and go, and tastes change as people change and evolve. At one point, people thought that luxury travel meant staying at a 5-star hotel.
Today that has changed, and many travelers prefer a more overall experience, one where they enjoy more privacy and a more personalized accommodation. In line with this thought is the luxury Punta Mita Rental Villa. In the Bahia de Banderas area of Puerto Vallarta, Punta Mita is the place to go if you are looking for pristine beaches and exotic locations.
One of the most significant selling points of the villas in Punta Mita is the gorgeous setting but, more importantly, the unmatched privacy. Not even the most prestigious 5-star hotel can beat the privacy that one of the Punta Mita Villas can offer. In addition, the luxury villas in Punta Mita are known as the best locations with the most heavenly beaches in the area.
The villas themselves are relaxing, perfectly designed, and offer more space than even the best hotels have to offer. In addition, the landscaped gardens help you experience the semi-tropics of this area while enjoying all of the comforts and luxurious settings you expect in the very best vacation location. So if you know you want to stay in Punta Mita but aren't sure where you want to stay, we have listed four spectacular Punta Mita properties you might like.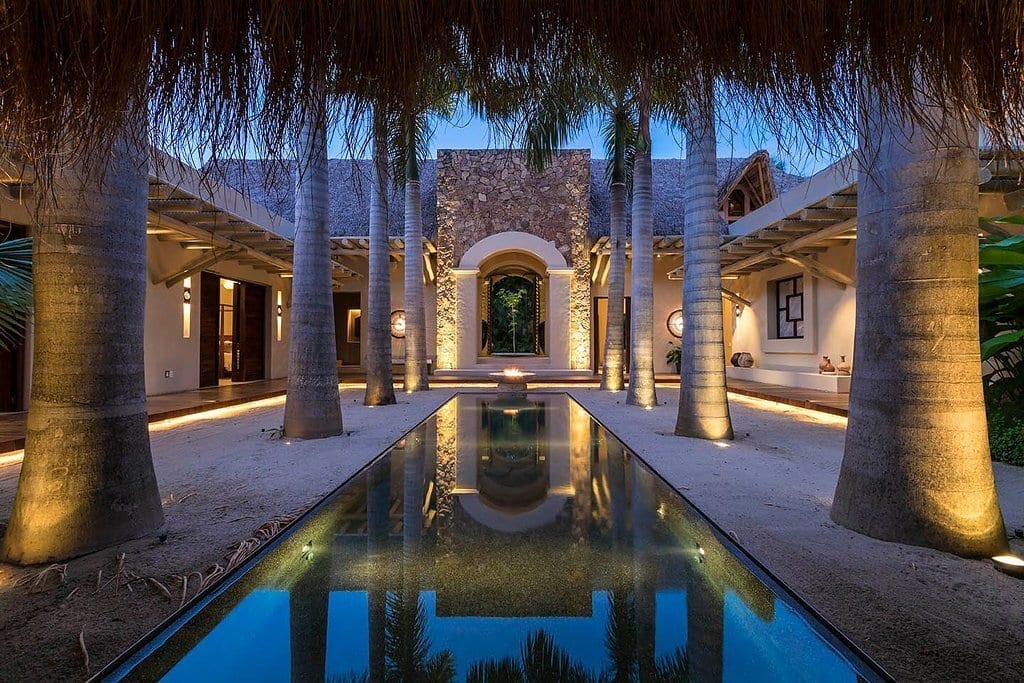 Casa Escondida offers outstanding service. It is a haven for people seeking privacy, yet it also has a feeling of love, of comfort. It is the perfect home for a family vacation or a reunion. In this remarkable sanctuary, guests experience the culinary delights resulting from the staff chef. The home also offers aquatic activities like surfing, sailing, and diving.
Whatever it is you wish your vacation to be, Casa Escondida, with its wellness center, private masseuse, fitness center, and more, has it all. This house is the epitome of Mexican coastal living, where all interior living areas are connected to the outdoors and where residence resonates with the beach and the ocean.
The home is located in the Los Ranchos Estates in Punta Mita. It has private beach access, a fire pit for spending the evening outdoors, and a free-form infinity pool. There are lots of places to relax, eat, drink, and enjoy your time in this home.
The amenities include four bedrooms with ensuing baths and an additional bathroom for shared living space. The home sleeps ten people and has a heated infinity pool, fitness center, and outdoor fire pit.  The house is air-conditioned if you prefer to close the doors and turn on the AC, and it does have WiFi.
This Punta Mita Rental villa comes with a Premier Sports Membership, which gives you access to the Punta Mita Beach Clubs and the Tennis and Fitness facilities. Staff services include daily housekeeping, a Chef who prepares three meals a day (food not included), and the house manager.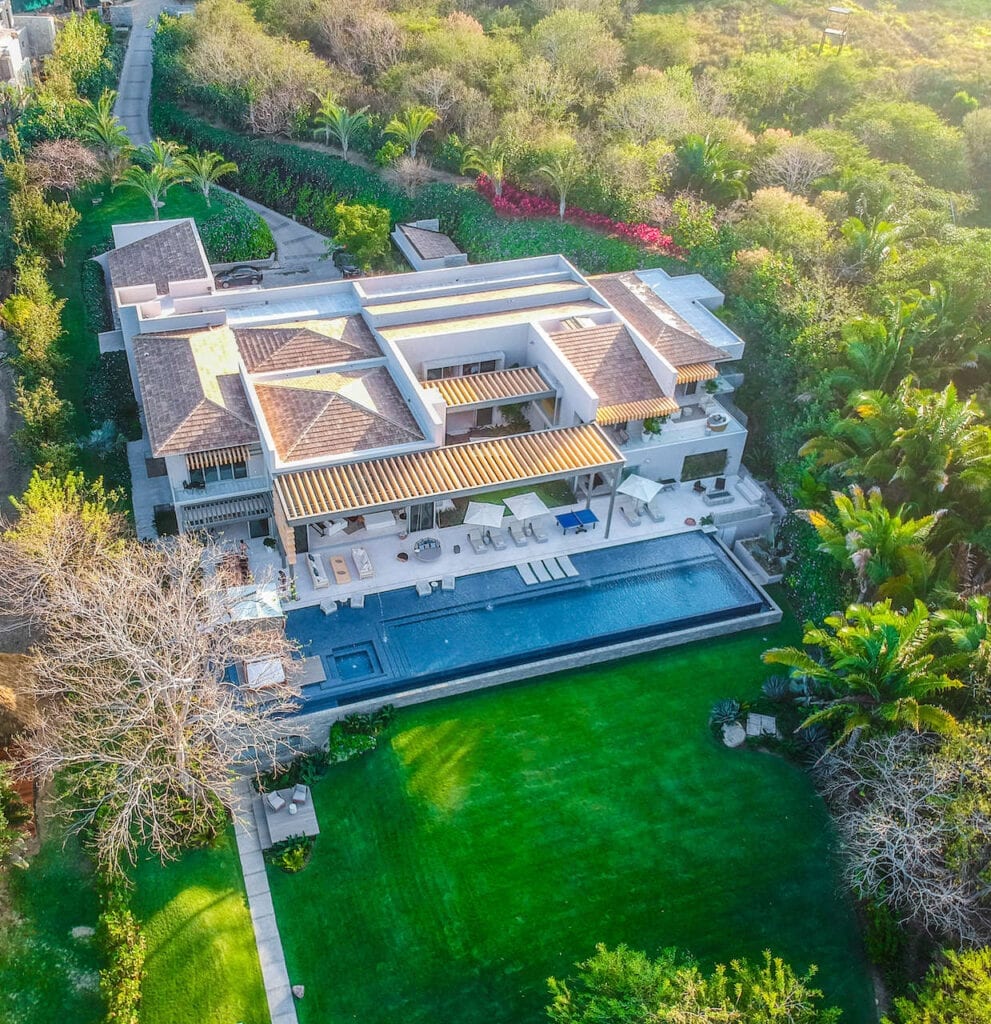 Casa Brisa is located between the two Jack Nicklaus golf courses. The home is built on two levels and overlooks the Bay of Banderas. It is set between the two Jack Nicklaus Signature Golf courses. Punta Mita villas feature a modern design with a central courtyard, contrasting handsomely with the minimalistic architecture. Doors from living areas and bedroom suites open up onto expansive terraces that allow guests to enjoy privacy or have gatherings with all the guests.
The home comfortably houses up to 18 guests in its five king guest suites, two duo bunk bedrooms, and eight bathrooms. It is also equipped with a fully stocked game room, bar, and cinema room.
Walkout past the infinity pool, and you'll come to a gorgeous pristine soft sand beach. Ocean play toys are also available here; paddleboards, kayaks, snorkels, etc. The Punta Mita luxury rental offers beach clubs, fitness centers, tennis courts, and two Jack Nicklaus golf courses. The villa is fully staffed with a concierge, houseman, personal driver, house cleaner, and gourmet chef.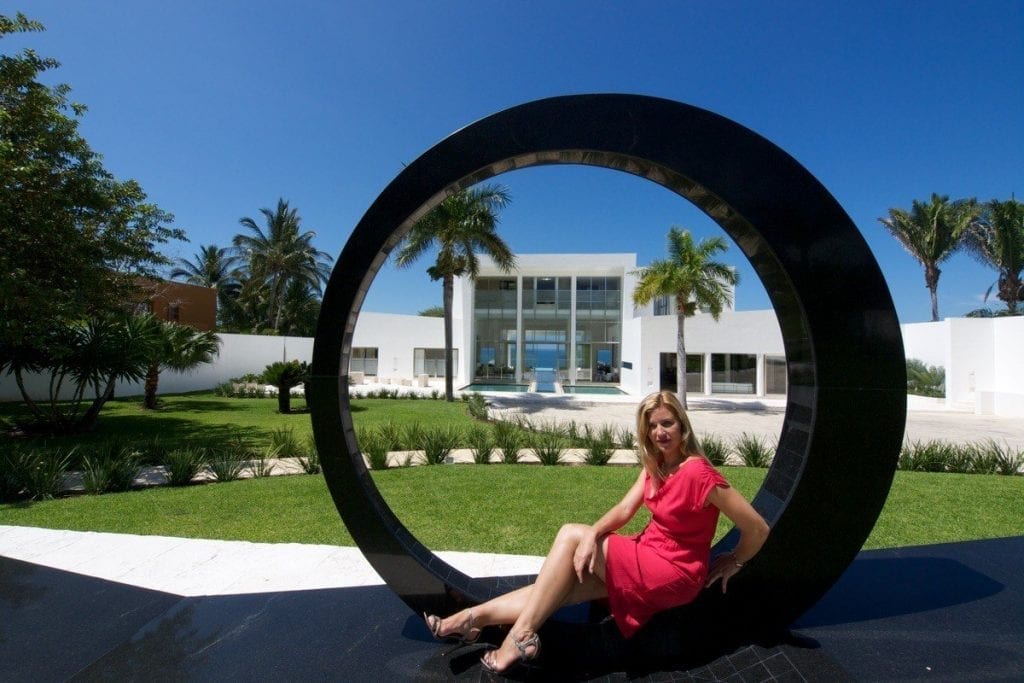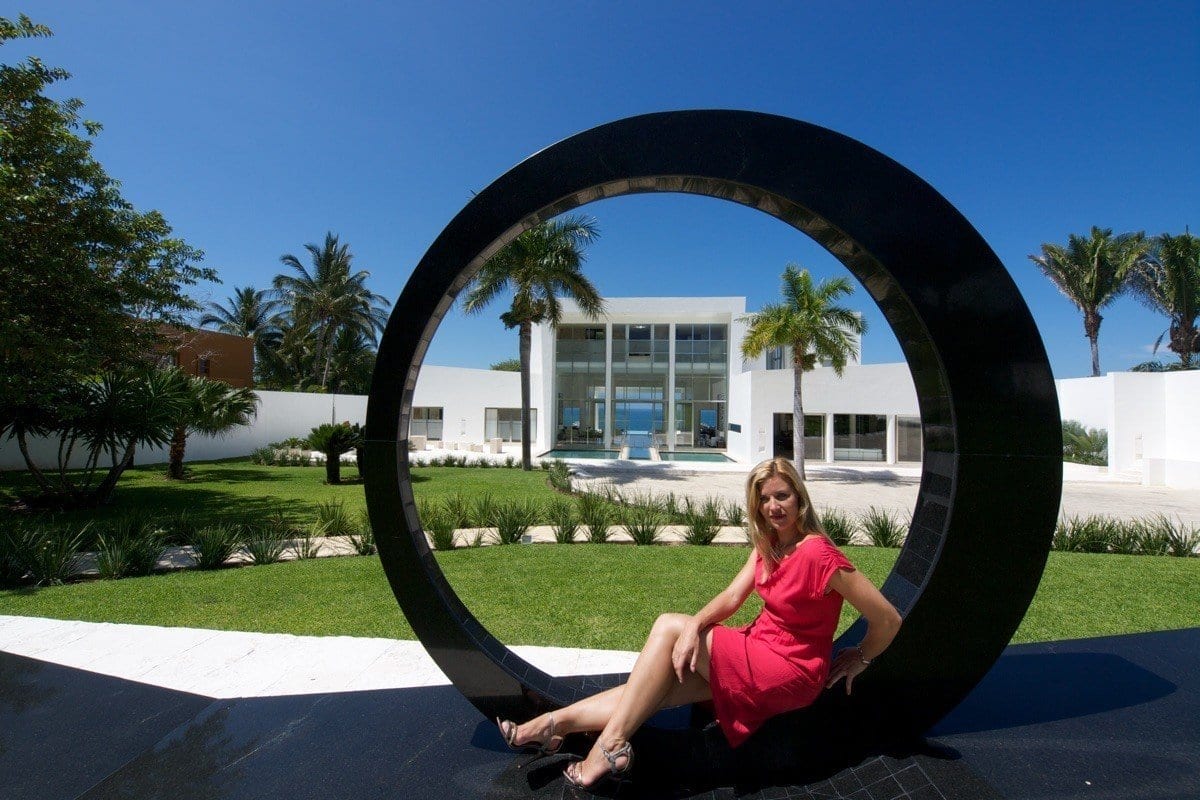 China Blanca is perched like a regal princess above the waves of the Pacific Ocean in the Los Veneros community, Punta Mita. When you arrive at this home, your senses are overwhelmed with the peace and comfort that permeates the whole house. This villa is a marvel of architecture and art. It has been featured in films and television. Here, you will find yourself luxuriating in comfort among all the amenities of this Feng Shui-designed home.
China Blanca pampers you in every way possible. The home is equipped with a full-service cook, a concierge, on-site spa services, and gourmet chefs. It is the perfect place to explore the waves with paddles and surfboards delivered to your door.
Casa China Blanca is a vision of modern architecture, and every piece of furniture has been artfully placed and accessorized by paintings made by local artists. While you admire the decor, follow the steps down to the beach and enjoy a pristine private beach where you can play or sit with early morning coffee and breakfast.
This  Punta Mita rental villa has everything you could want to experience a divine, relaxing, and memorable trip for your friends and loved ones. Our villas have five en suite bedrooms and a penthouse on the second floor with a patio and lounge space.
The design is award-winning, and the art is of museum quality, sourced internationally and locally. In addition, the 10,000 square foot home with high-speed wifi, a saline infinity pool, and beautiful gardens offers sustainable living at its finest with solar panels that provide about 90% of all electrical needs.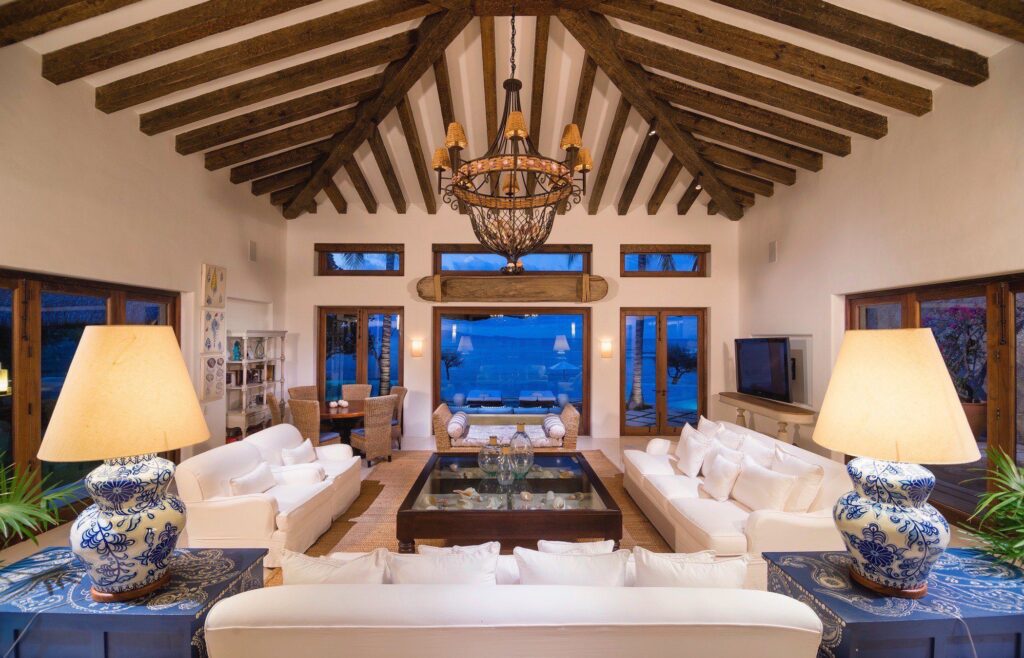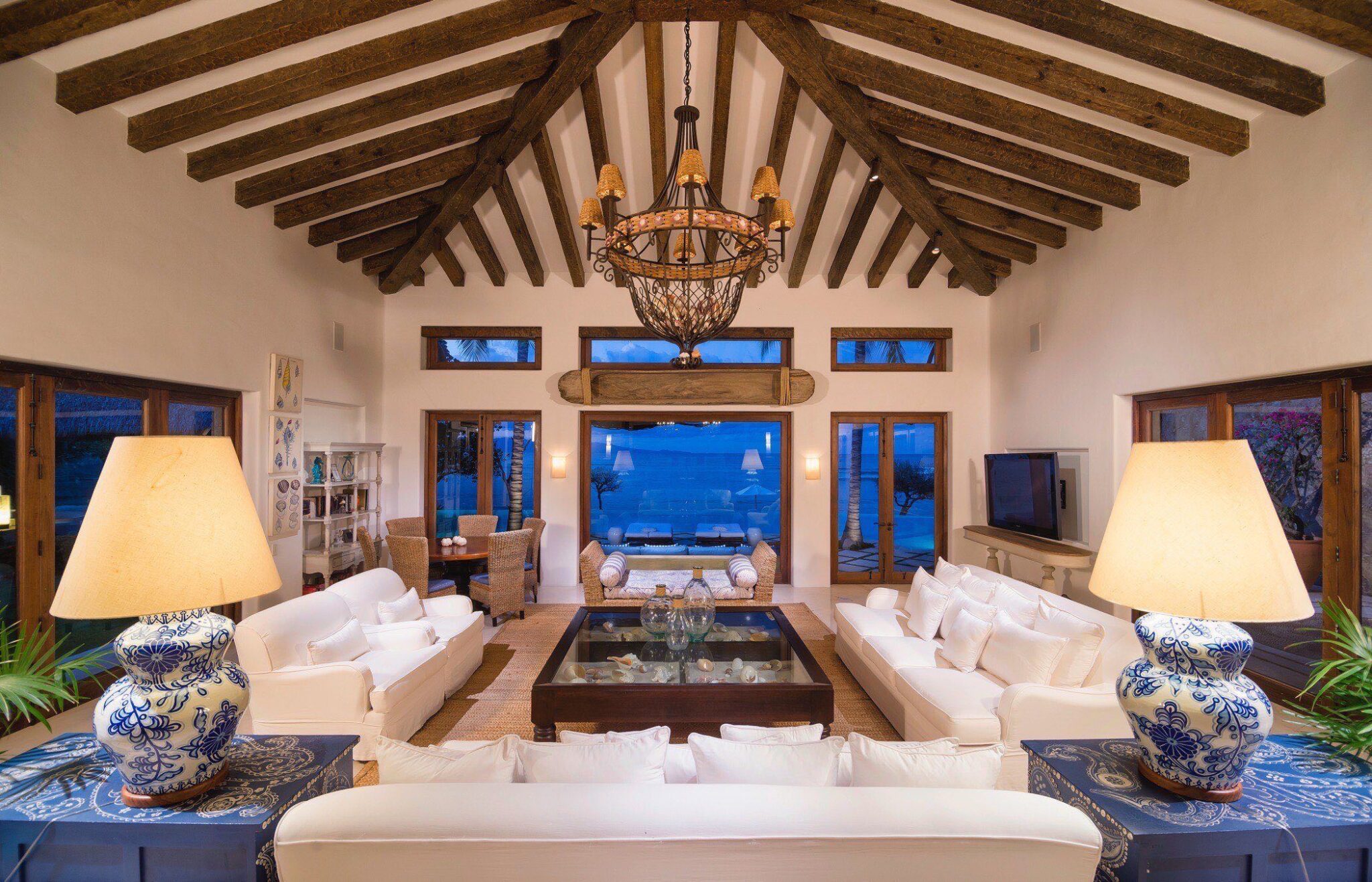 Casa La Vida Dulce invites you to an exceptional vacation experience. It is a home that tempts you into partaking in the tranquil beauty of Mexico. This private home is located in Punta Mita, a community that sits about an hour from Puerto Vallarta.
The home takes advantage of its tropical elements and gorgeous landscapes and offers dreamy views of the ocean and the embracing jungle. It is a classic Hacienda-style home that enjoys offshore breezes and sunshine. The home offers world-class accommodations for people looking for a spectacular travel experience.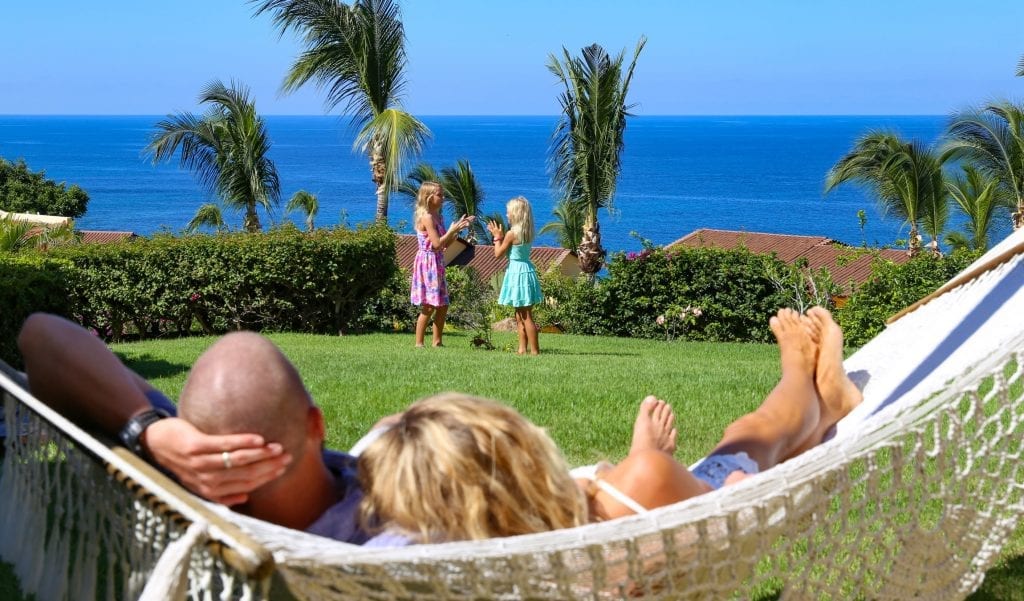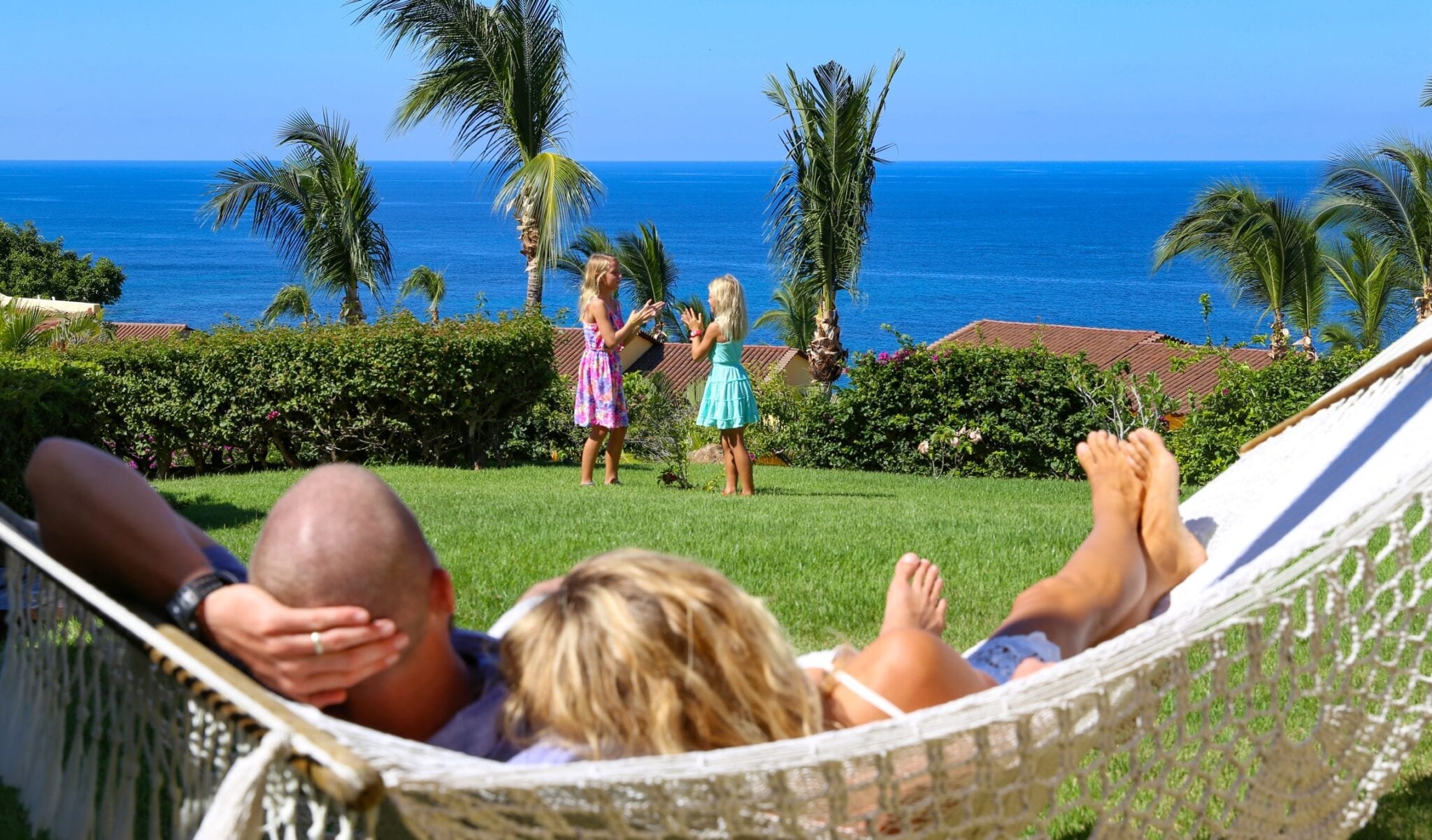 This nine-bedroom private villa is located in the Four Seasons complex. It comes with full concierge service and access to all Four Seasons amenities, including restaurants, spa, gym, pool kids club, Lazy River, and shops. 
The design is modern Mexican architecture with stunning interiors and panoramic ocean views. Upon entering the home, your eyes will feast on a large sweeping ceiling, a spacious layout, and regional decor. The home flows into an outdoor living and dining area with a swimming terrace and lounge area that allow guests to bask in the lush gardens and beautiful trees with an incredible ocean view that you can access within just a few steps.